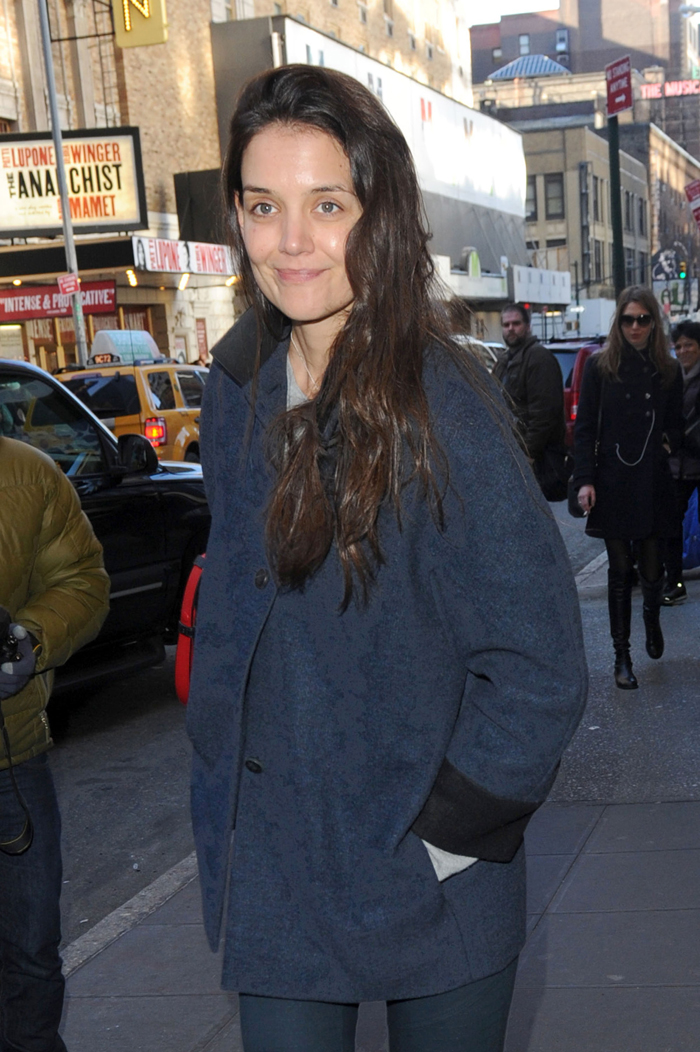 Here are photos of Katie Holmes arriving for yet another performance of Broadway's Dead Accounts at the Music Box Theater on Wednesday in Manhattan. She looks exhausted, right? Well, most Broadway performers are tired as hell as a rule. These actors have at least one performance each day of the week, and they usually double up on the weekends for matinees and evenings, and then one must account for makeup and autograph-signing time. Quite frankly (except for the paycheck, of course), it's enough to make a girl wish she was back and enduring a quiet life in the Midwest.
But wait. This week's Star magazine has created a most impressive instance of fan fiction with a tale that Katie might actually be very sleepy because she's been up all night boning Tom Cruise for the past few evenings while he's been in NYC promoting Jack Reacher. Excuse me for a moment while I — ahem — clear my throat.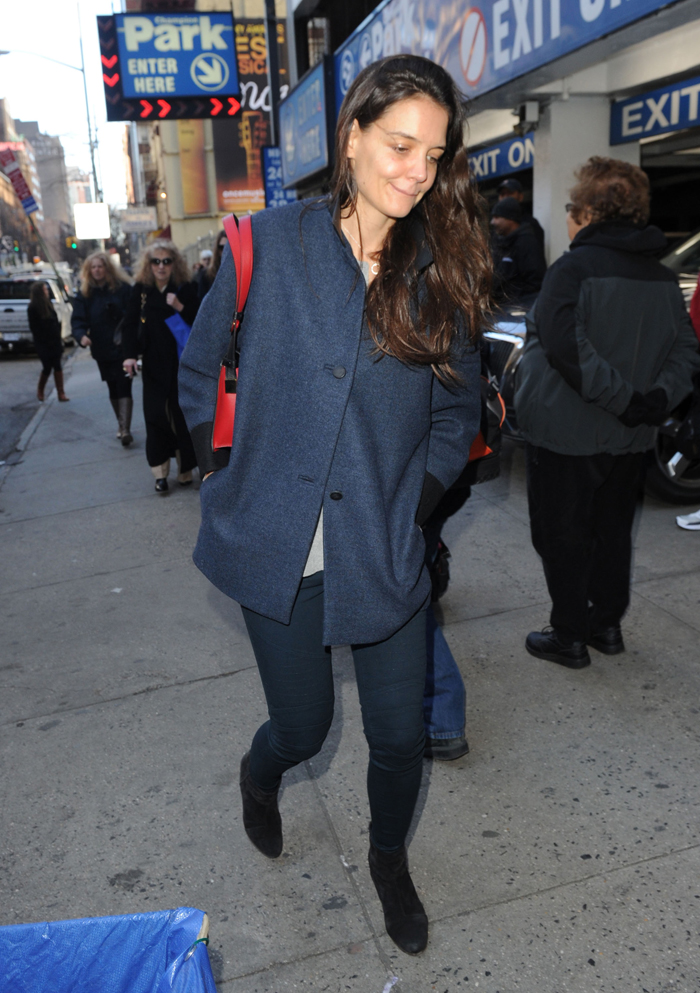 According to Jezebel's weekly tabloid roundup, Star duly penned a story (and I'll update this on Friday if there are more details) about how Tom and Katie met in NYC to speak about Suri's Christmas presents, and Katie reportedly felt a "a surge of emotion" when they met. Also, Katie supposedly "had to admit" that it felt good to be back in Tiny Tom's arms. Of course, none of this makes sense for two very obvious reasons: (1) Katie divorced Tom and ran for her life; and (2) Tom is now supposedly dating Malin Akerman's sister, Jennifer, who is the mystery blonde he was recently spotted dancing with in a Stockholm nightclub until 2:50am last week. Maybe.
Incidentally, Katie's 34th birthday was Tuesday, and she and Suri were spotted out celebrating at a cupcake shop before Katie dutifully went in for her nightly Broadway shift. That is all she did that day, right? No birthday sex AT ALL. I simply refuse to believe that Katie has been gleefully boning Tom while he's been in town for the past few days. This is not "the look of love," right? GAHHHHH.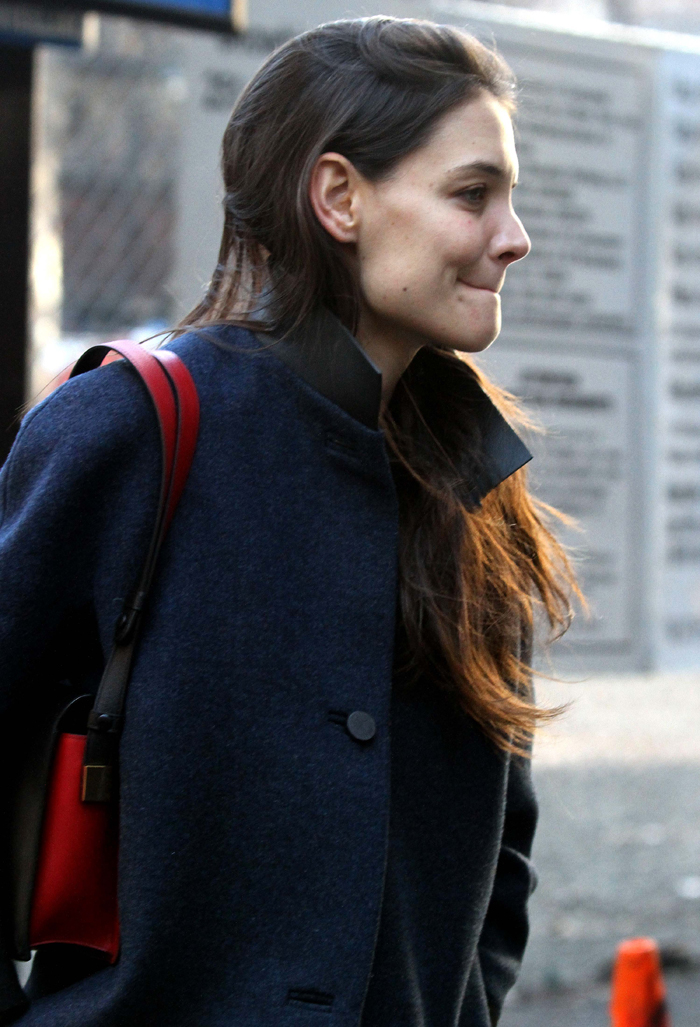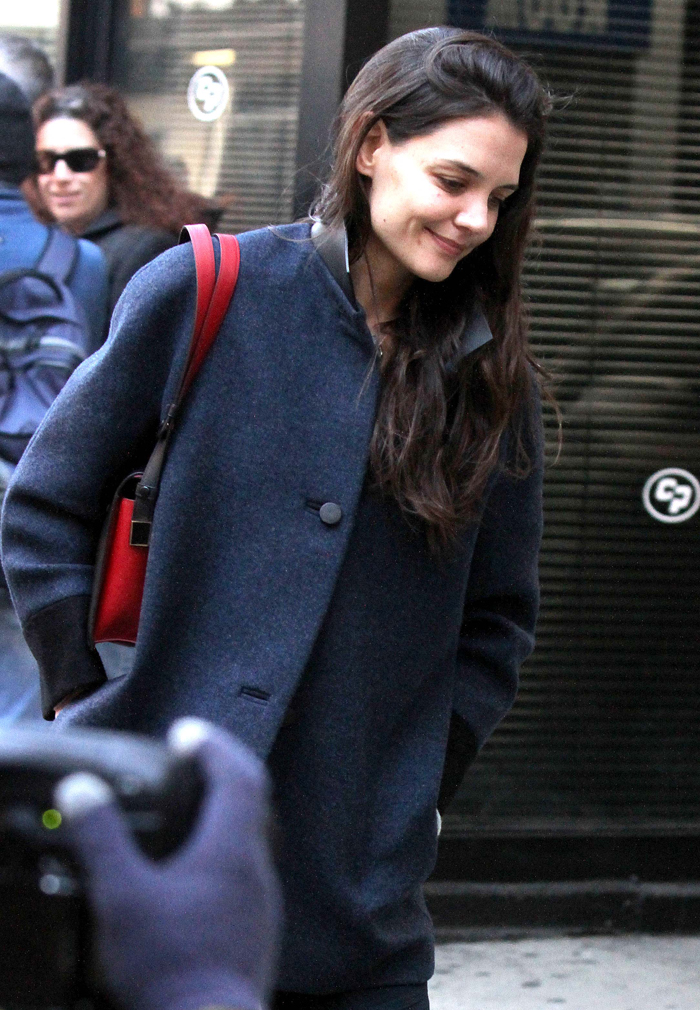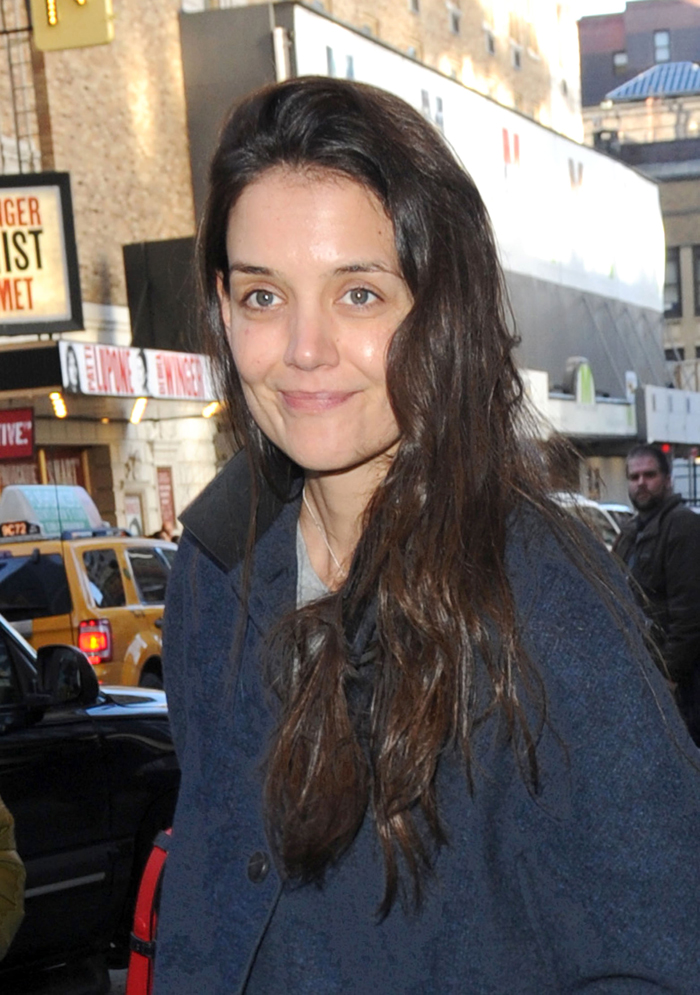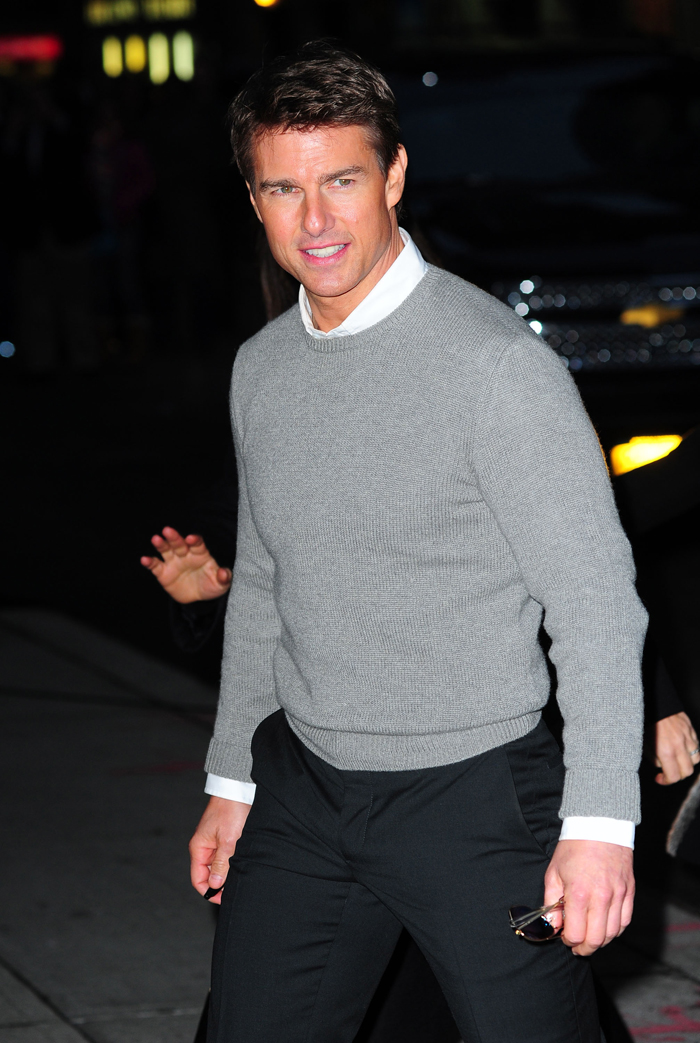 Photos courtesy of Fame/Flynet