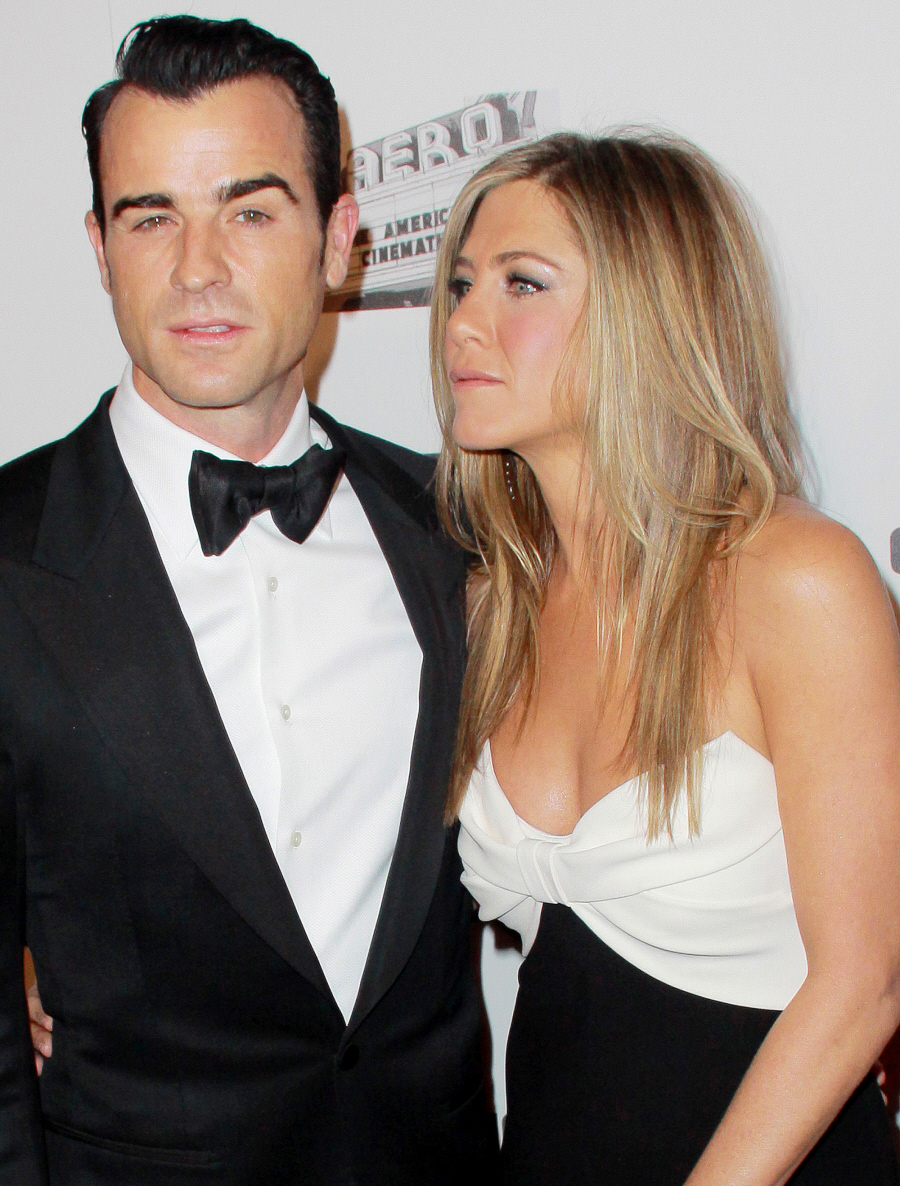 Jennifer Aniston can get paid lots of money for dumb endorsements too, BRAD! I didn't even know that Jennifer was in the mix as far as foreign (as in, non-American) endorsement deals went, but here she is, in the new commercial for Sky Broadband. Sky is a British telecom, and basically this is a bundling deal. So why not get a British celebrity? I have no idea. Why is an American sitting in a British coffee shop for Internet access? I have no idea. Is it a Friends reference? Because it took me a few minutes to get to that – "Oh, she's sitting in a coffee shop because that's what Rachel Green did on Friends. Ten years ago." Is the subtext "Jennifer Aniston is reading the gossip blogs about herself"?
I mean… it's cute, I guess. Do we need to compare it to Brad Pitt's awful Chanel commercials? Apples and oranges! Brad's Chanel ads are dumb and pretentious and absurd. But I feel like Aniston's Sky ad is cute the first few times you see it, and then it becomes incredibly annoying.
Here are some photos of Jennifer Aniston, Justin Theroux and the Krasinski-Blunts leaving Cabo yesterday. I know Jennifer has worn glasses for a while, but those look like new frames to me, and they look like duplicates of Terry Richardson's hipster frames.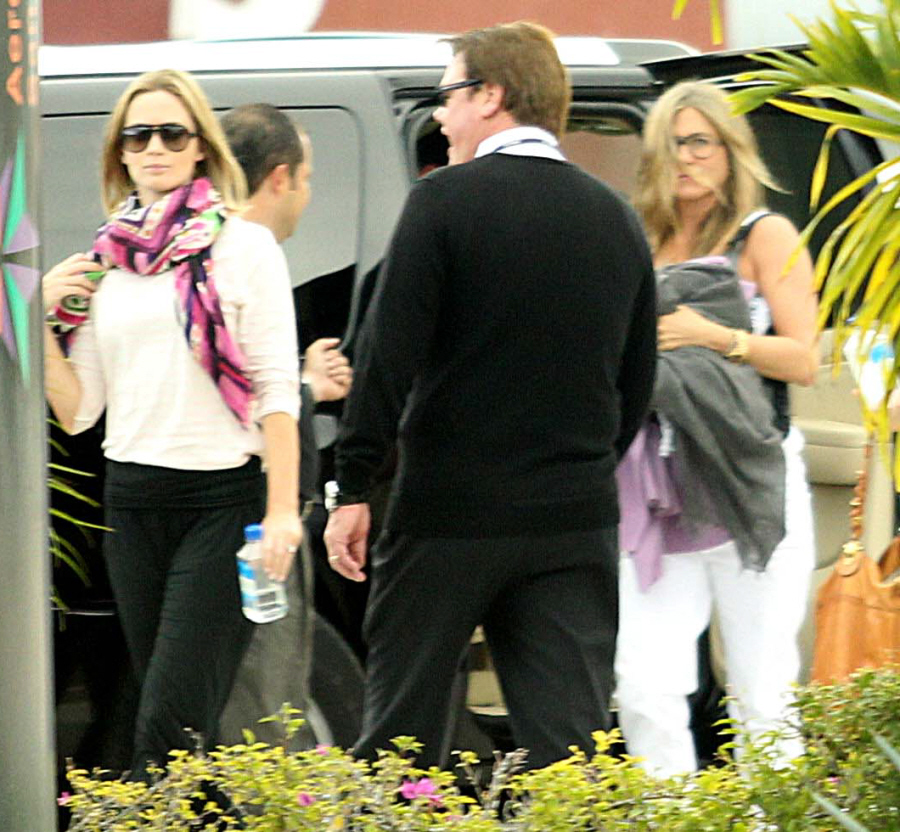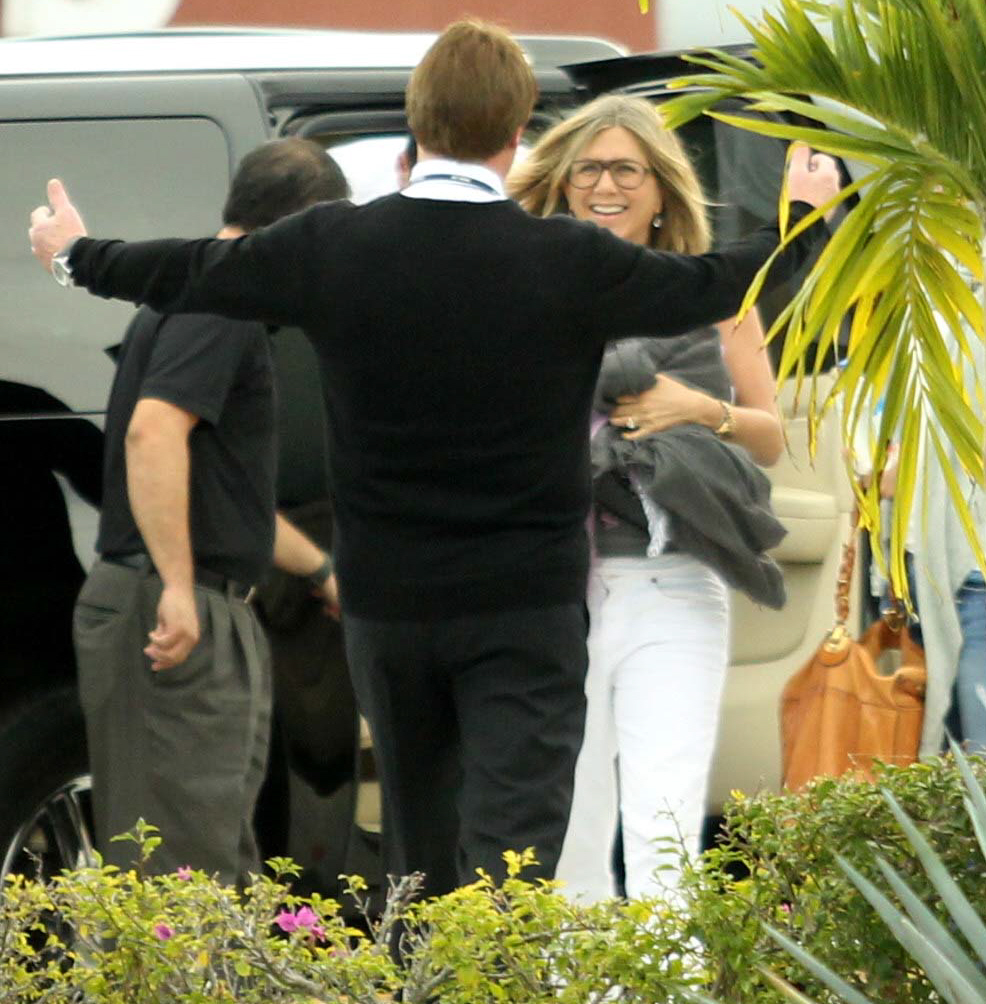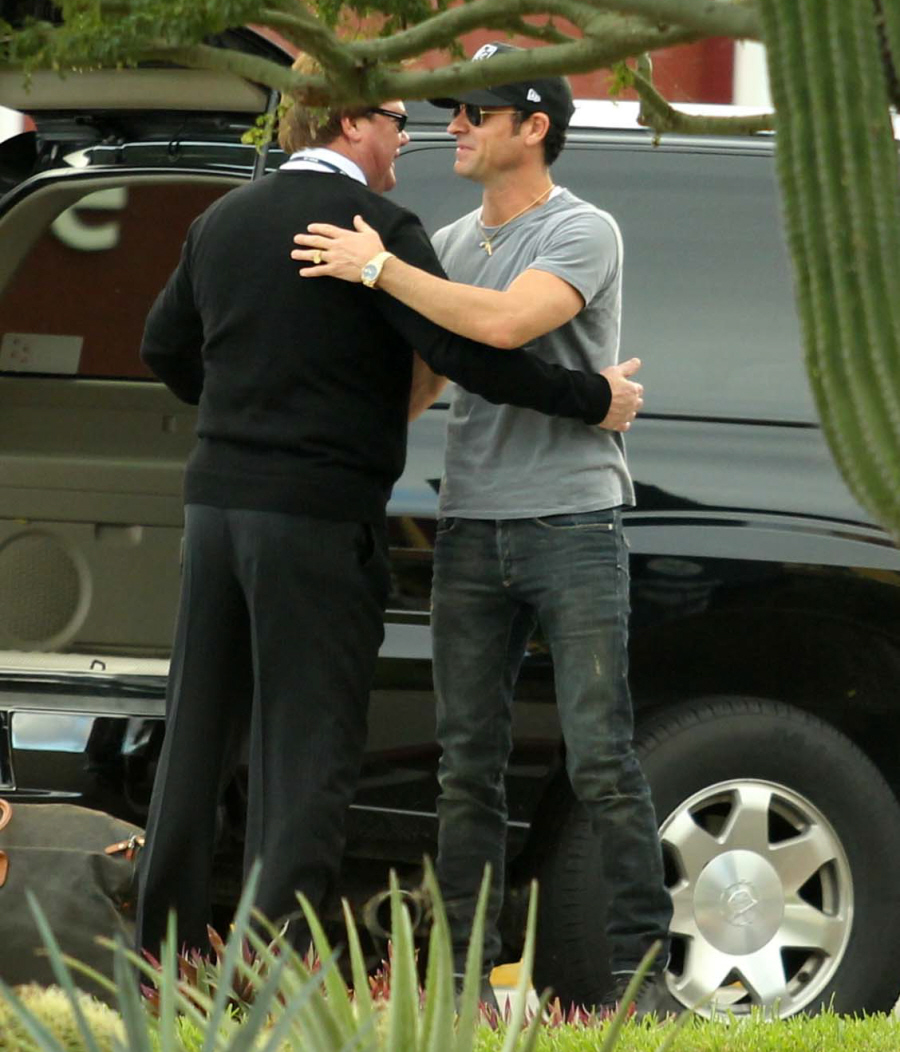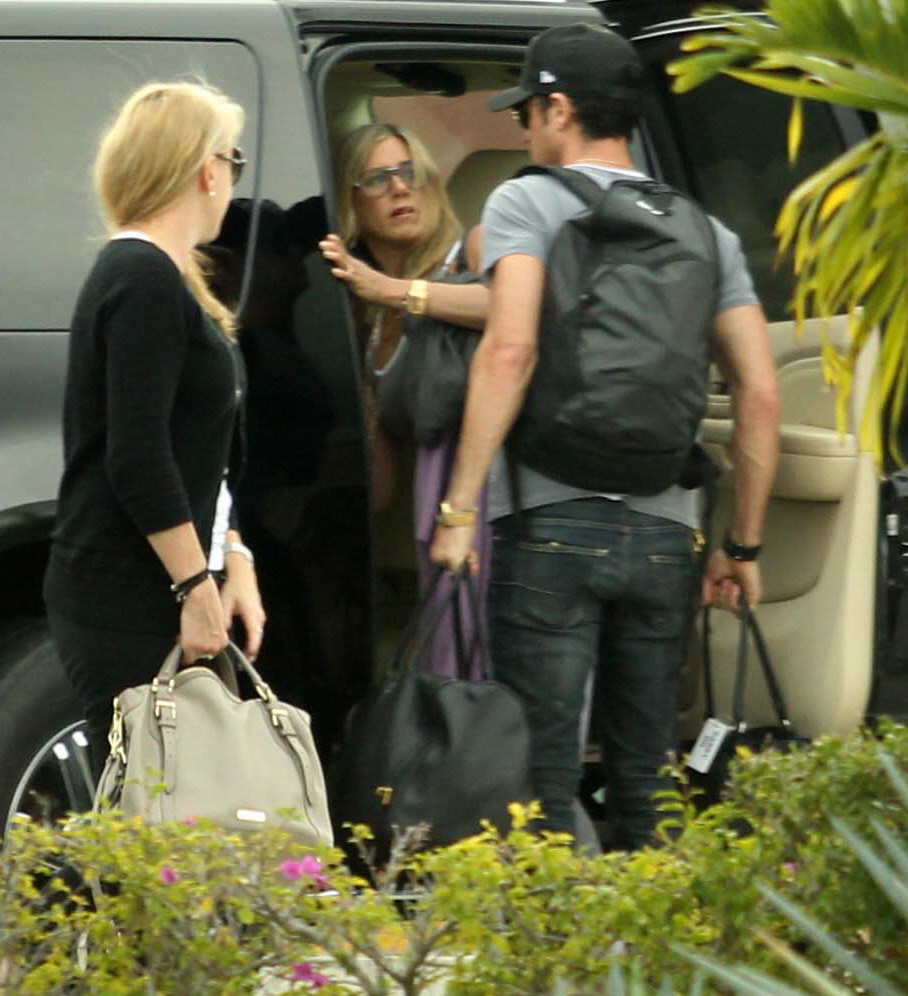 Photos courtesy of Fame/Flynet and WENN.