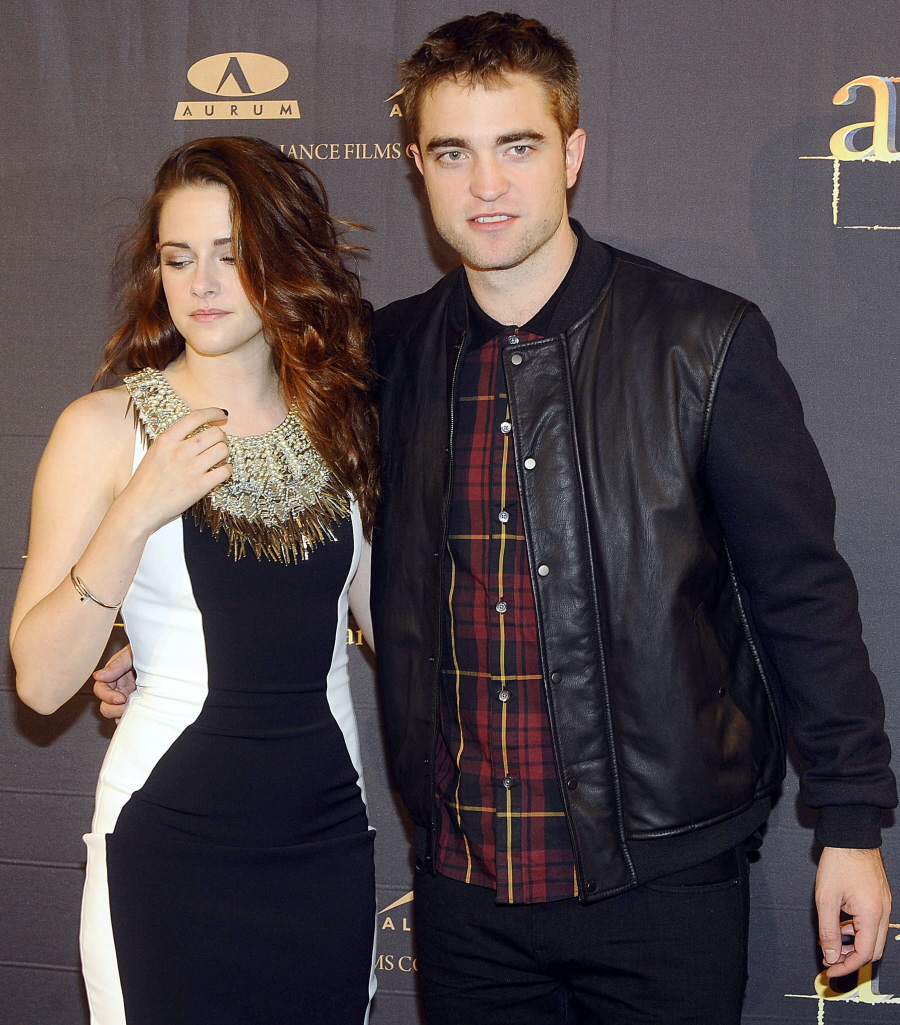 I wasn't even paying attention to this when it happened, but over the holidays there was a sad, tragic moment of TWIHARD PROOF. It was the good kind of "proof" in which Kristen Stewart was clothed in Robert Pattinson's clothes, her hair and face greasy from their post-coital Twihard love. No, this Twihard Proof was the other kind – the "proof" that there are serious cracks in Robert Pattinson and Kristen's relationship. Rob was spotted in London on Christmas Eve, drinking at a pub with some friends with NO K-Stew. Now, Kristen and Rob have been apart for Christmas before, and in past years, they get together for New Year's, which they spend at The Isle of Wight. Hollywood Life says that Kristen did end up flying to England after Christmas, where they had a low-key NYE at the Isle of Wight like always. But what about Christmas? Well, the tabloids have some theories:
There was no kissing under the mistletoe this year for Robert Pattinson and Kristen Stewart. Though the troubled couple had initially planned to spend Christmas with Rob's family in London, they got into an explosive fight days before the holiday.

"At the last minute, Kristen announced that she wanted to take her mom to the UK… Rob was annoyed because this trip was supposed to be about her spending more time with HIS family," who have been wary of Kristen ever since she cheated on Rob.

So Rob "ended up going alone," says the insider. He spent Christmas Eve in a pub with pals and one of his sisters, and before he even left for London, he blew off some steam with friends at Le Baron nightclub in NYC.

"He stayed there until the wee hours," says a witness. "Girls were all over him."
[From In Touch Weekly, print edition]
OK! Magazine also claims that Kristen purposefully refused to join Rob in London for Christmas because his sisters are "suspicious" of her, and his sisters were trying to "talk Rob into ditching Kristen for good." You know what though? I kind of think Kristen wanted to spend Christmas with her family, and this might have even been the first Christmas she had to do separate Christmas celebrations with her mom and dad, considering they've separated. As a fellow child of a broken home, dueling Christmases are rough the first few years. Sucks for her. Now, that being said… I do think 2013 is going to bring us the long-awaited Ultimate Robsten Breakup. And it's going to be epic, y'all.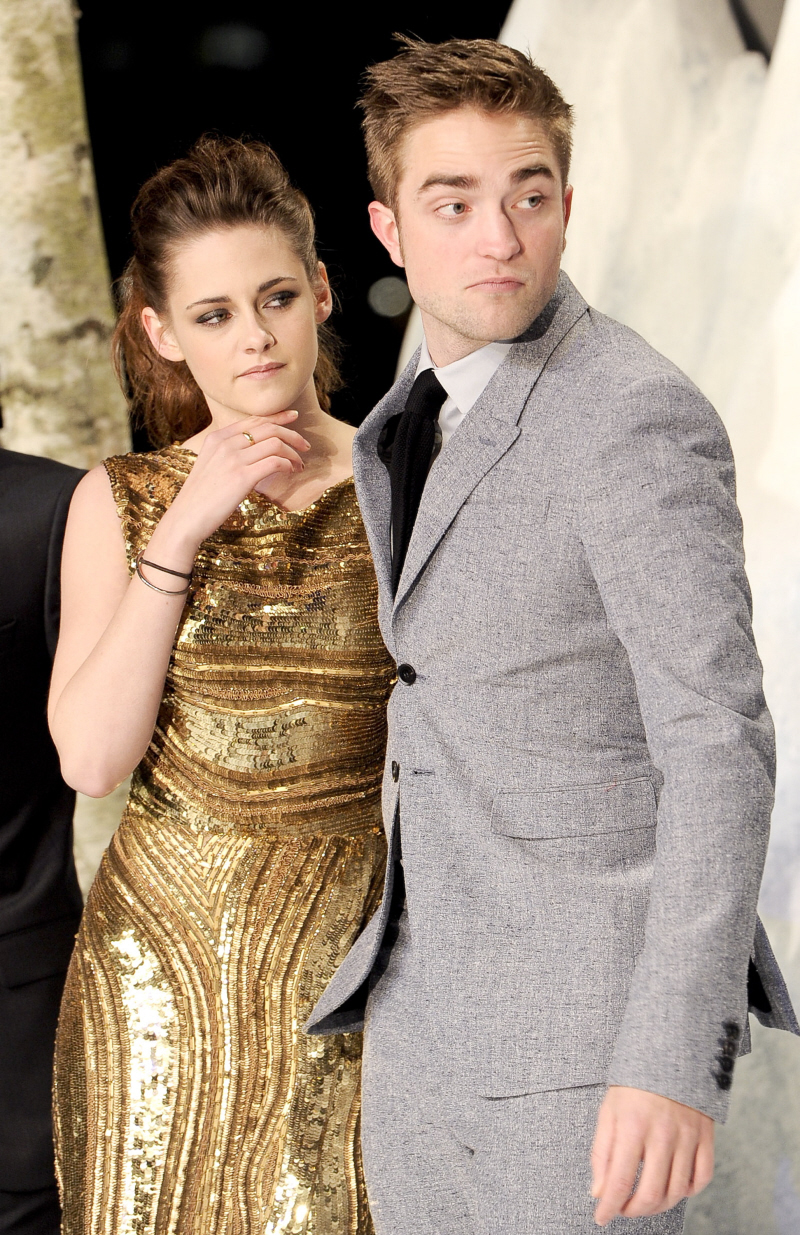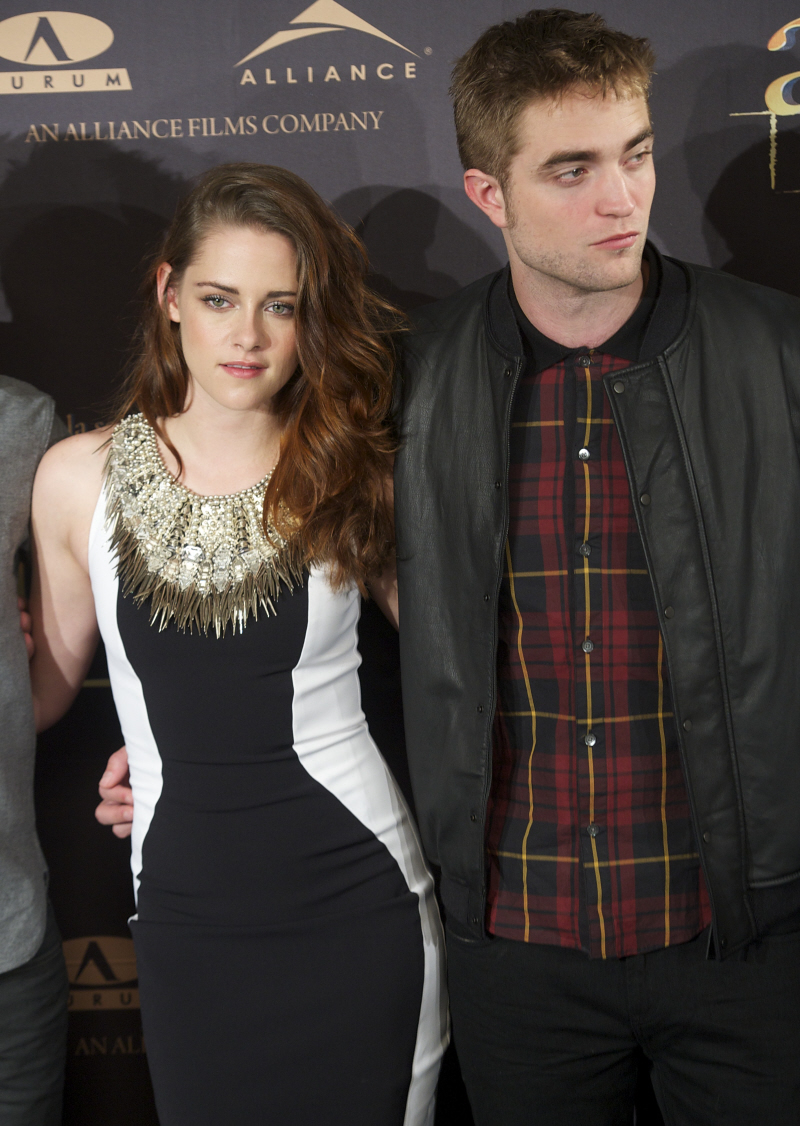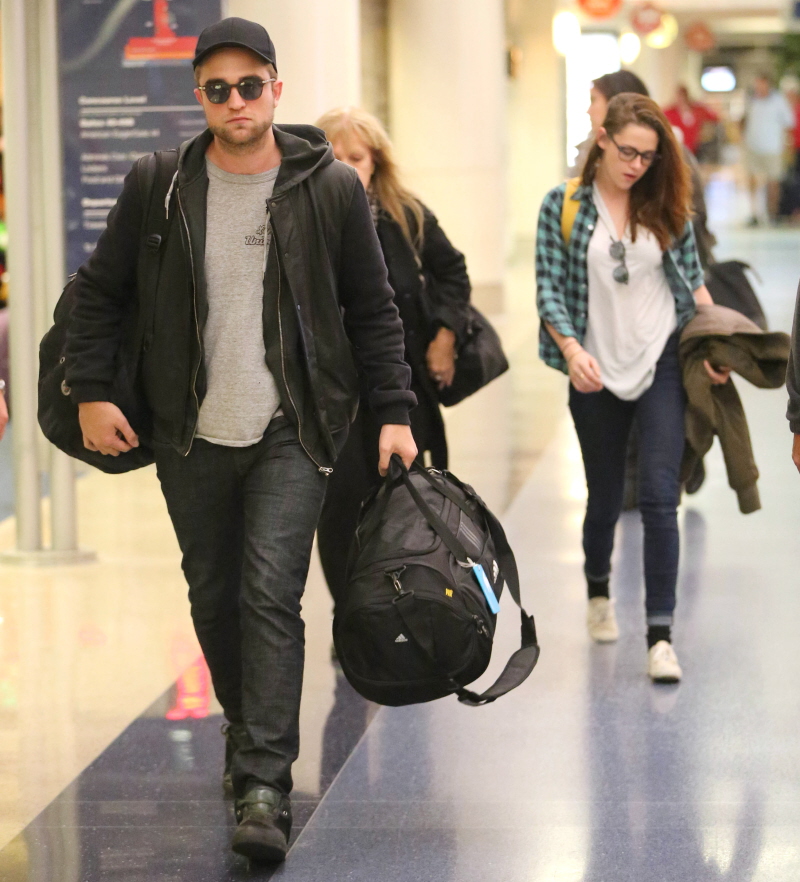 Photos courtesy of WENN, Fame/Flynet.