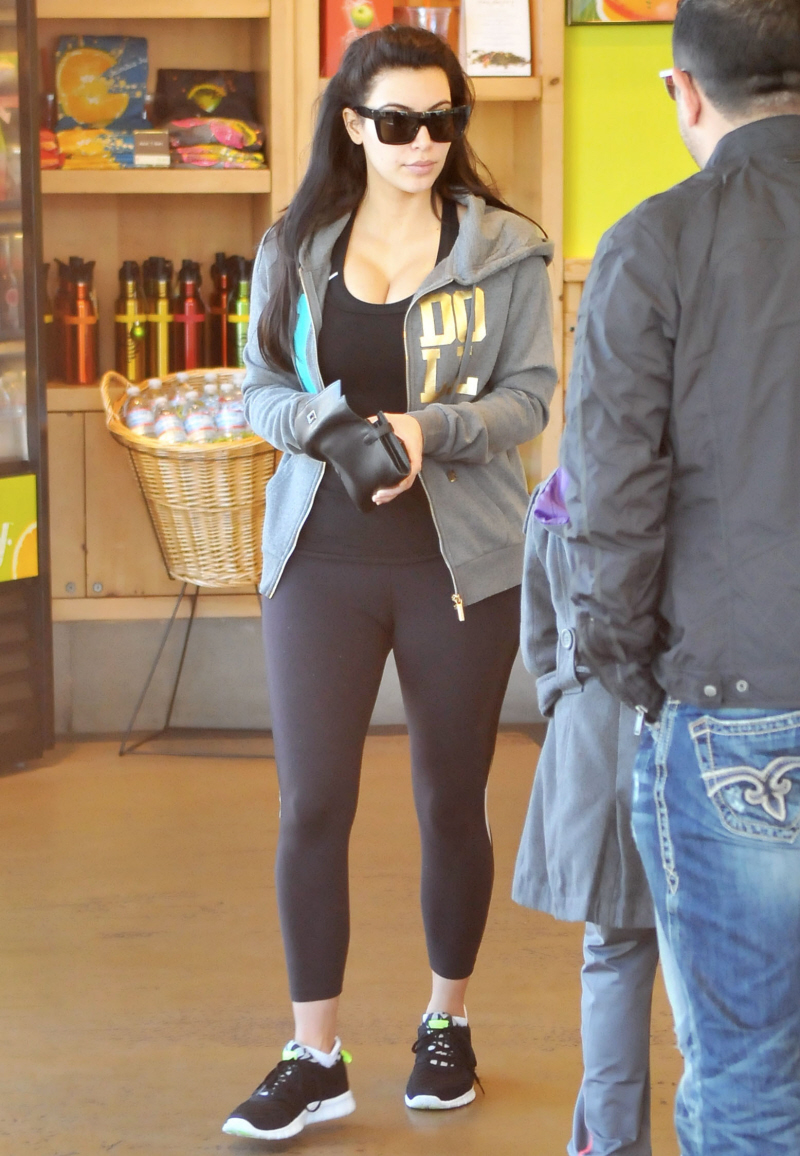 I have a for real question for all of you hardcore ladies who work out like bosses all the time: is there some underwear rule that I've never heard of? I've been on a self-imposed workout schedule (four times a week!) for two years now, and I never go to the gym without my drawers. I've never given a crap about visible panty lines or anything, and I don't care if I look "cute" while working out, so my workout panties tend to be full-coverage, new-generation granny panties. But every time I see Kim Kardashian in her gym clothes, leaving or entering the gym, I'm almost certain that she's never wearing drawers. Is this a Kim-specific thing, or is there some no-panty gym rule I've never heard of? Go here to see the slightly NSFW photo of Kim's visible ass in her workout leggings. Why is going commando a "thing" at the gym?!
Anyway, as you can see, these are new pics of Kim at her LA gym yesterday. She's still working out while pregnant, which various experts say is absolutely fine – I believe pregnant women are recommended to avoid higher-impact workouts, but some light weightlifting, walking, biking and prenatal yoga is fine. But here's another for real question: have any doctors weighed in (so to speak) on Fraudster Tracy Anderson's crazy workout schemes for pregnant and postpartum women? Because that's what Kim is doing now!
Tracy Anderson is keeping me in shape! She is helping me make the adjustments necessary to keep me feeling happy, healthy and most importantly create a workout plan that is safe for the baby. It's really important for me to have a fitness routine that works for my body and my schedule and I'm really happy with the workout plan Tracy is working with me on. Xo
It seems somewhat fitting that Kim and Tracy Anderson are now joined at the hip. From a celebrity angle… Tracy is in business with Gwyneth Paltrow. Gwyneth is Beyonce's BFF. Beyonce is married to Jay-Z, who is Kanye West's BFF. Kanye is Kim's baby-daddy. Six Degrees of Tracy Anderson's Fraud. Of course, Tracy is also the person who snidely slams her own clients, saying: "A lot of women use pregnancy as an excuse to let their bodies go, and that's the worst thing… I've seen so many women who come to me right after (having children) with disaster bodies that have gone through hell, or they come to me years later and say, 'Oh, my body is like this because I had three kids.'" So, she treats her clients like crap too, and I can only imagine that this collaboration with Kim will be short lived. Just wait until Kim really starts showing.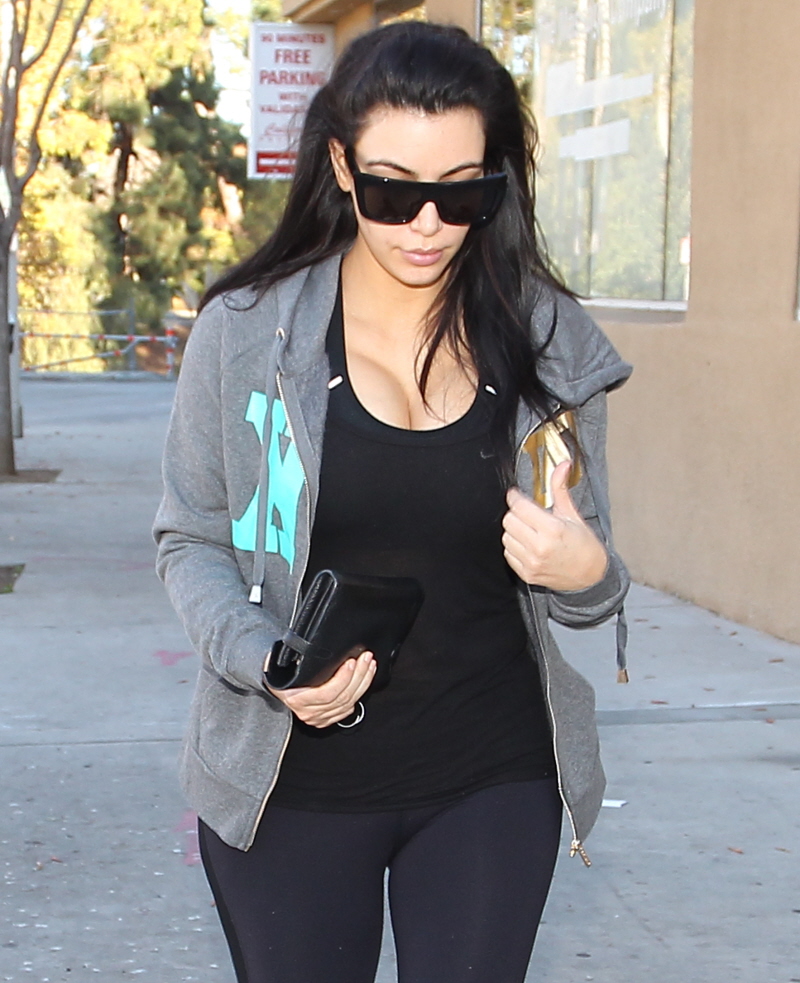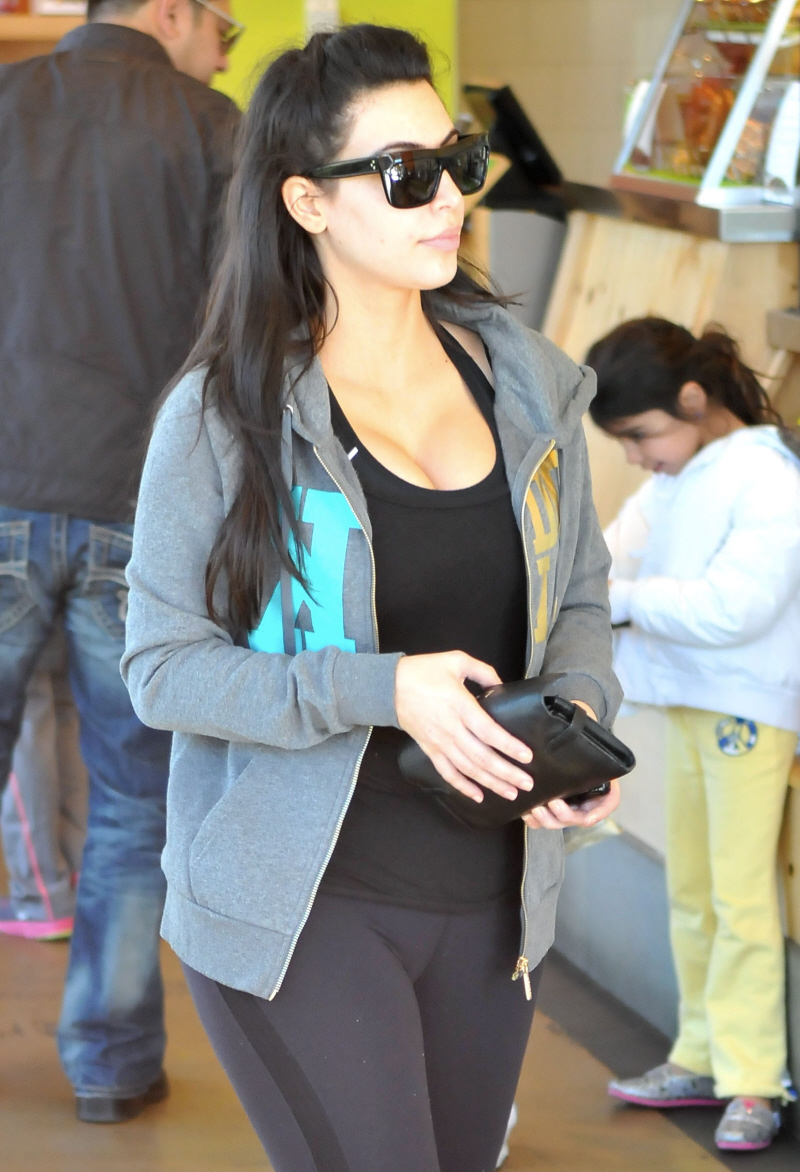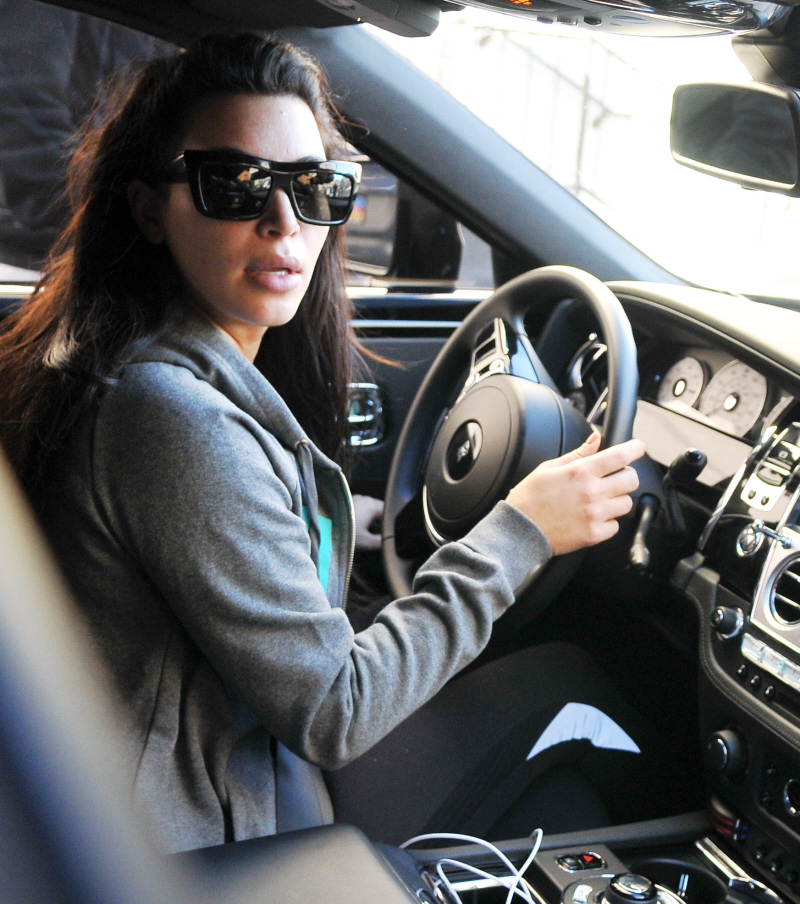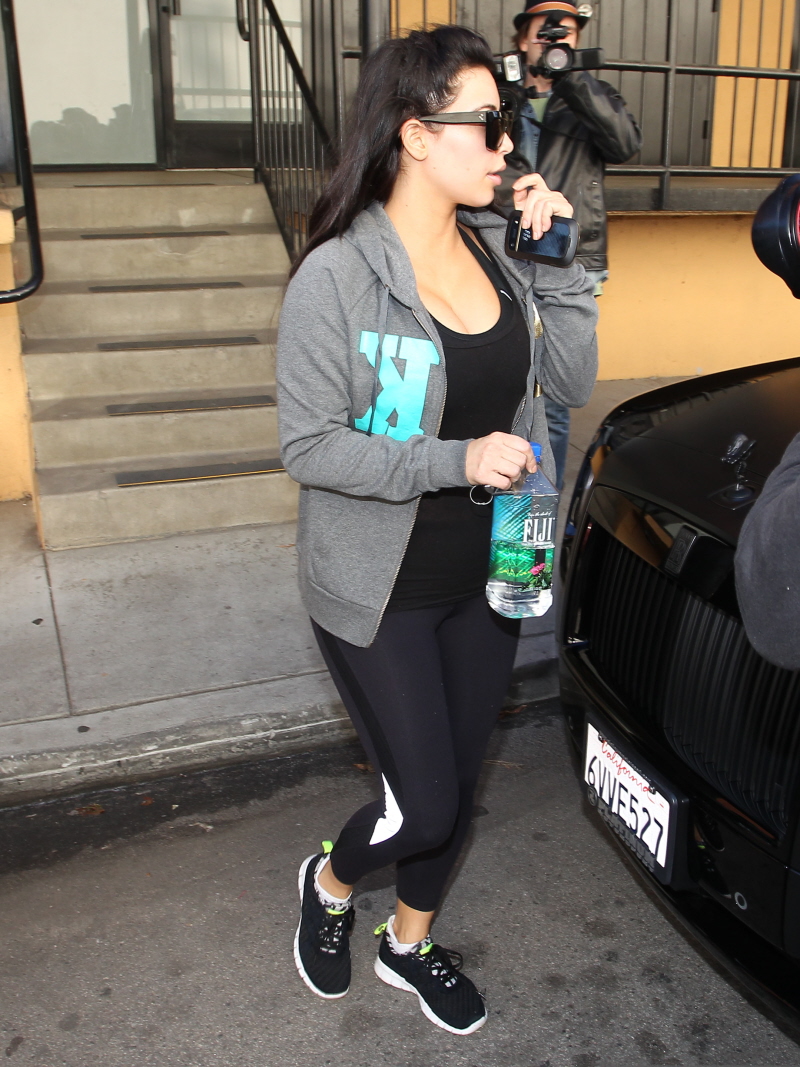 Photos courtesy of Fame/Flynet and WENN.