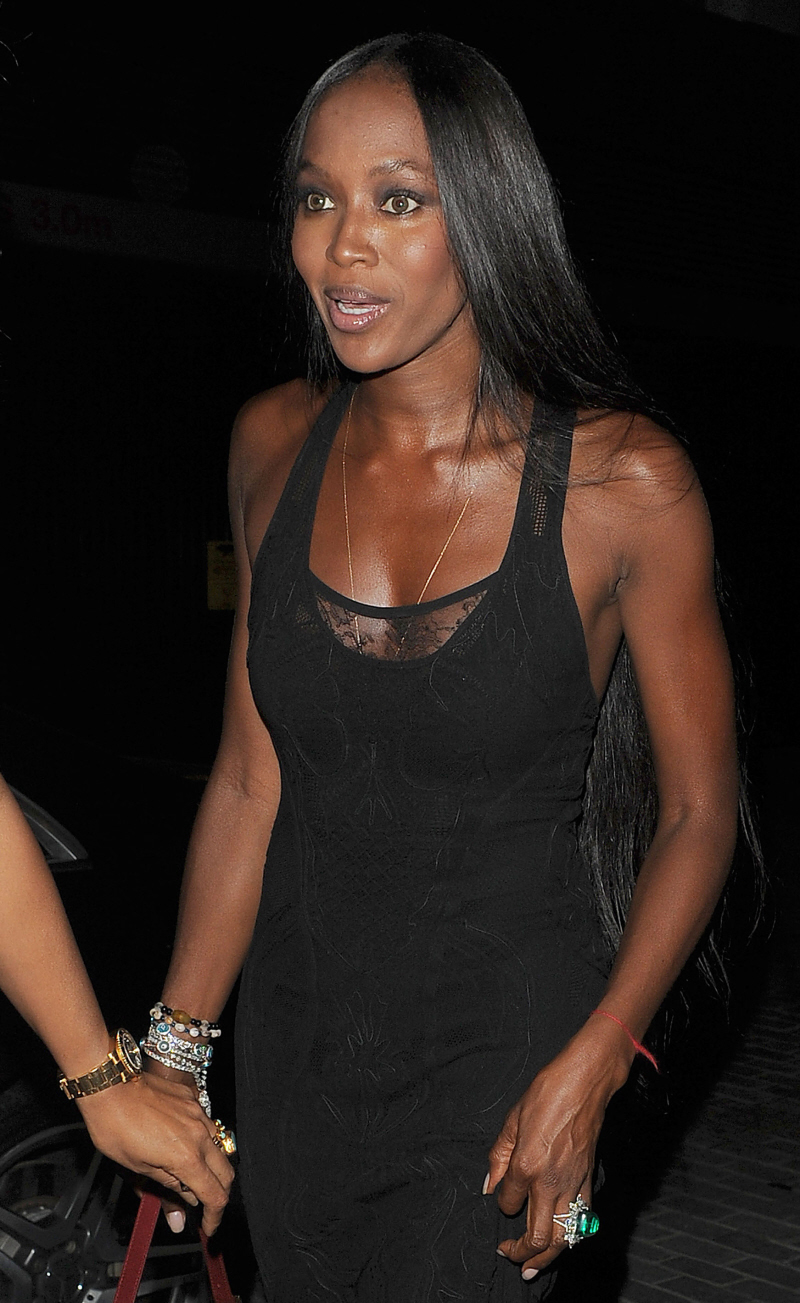 Sometimes when I'm in "work mode," I'm just skimming stories to see if there's anything worth covering. When I came across Page Six's top story this morning, my immediate reaction was to chuckle because all I skimmed at first was "Naomi Campbell… attacked… Paris." I thought, "Of course. Of course she attacked the city of Paris. Of course she brought out her bedazzled phone and gave the city of Paris a major beatdown. Because she's Naomi Campbell!" Alas, that's not what the story actually is. Naomi was the VICTIM! After years of handing out beatdowns and whoop-asses, Naomi was attacked by unknown assailants in Paris several weeks ago, and she is still suffering from injuries now, weeks after the attack:
Naomi Campbell suffered a leg injury when she was violently attacked and robbed on a Paris street, multiple sources exclusively tell Page Six.

The supermodel was set upon by thugs as she tried to hail a cab and was "knocked over and robbed," we're told. She suffered a torn ligament, and reported the incident to French cops.

One source said, "It was terrifying. Naomi believes the assailant had been watching her, casing her out, and waited for a moment to strike when she was alone. She was attacked in the street as she hailed a cab, and robbed.

"Her leg was injured as she was violently pushed to the ground. She was understandably very upset and shaken up," the source said. It is not known what the thugs stole from her, but it's believed they were targeting expensive jewelry she may have been wearing.

The beauty's billionaire boyfriend, Vladimir Doronin, immediately flew her by private jet to Vail, Colo., where she was treated by J. Richard Steadman, one of the top orthopedic surgeons in the world and the founder of the Steadman Clinic, which has treated many athletes, including Alex Rodriguez.

Naomi, 42, has been using a wheelchair and crutches to get around following the attack, which happened over a month ago. Our source added she has not spoken publicly about the assault nor told friends, at the request of French police who are hunting down the thugs.

We are also told Doronin has upped security around Naomi, as a precaution.

The model's spokesman and agent declined to comment. When reached by phone, the Naomi said, "I am sorry, I do not talk to press, but I am fine."

Naomi has remained positive since the attack. She has been tweeting inspiring messages and threw a New Year's Eve bash at her house on Miami's Star Island. She's now resting in Miami and preparing for next month's launch of her TV show "The Face."
The only little conspiratorial buzz I have is that I find it hard to believe that Naomi ever, ever rolls without an entourage. You know? I just find it unlikely that she would be alone, on a Paris street, hailing a cab. She is known for rolling with a huge entourage at all times, and I also think it's kind of bizarre that she wouldn't have her own car and driver, and that she would be hailing a cab? But if her assailants were watching her for a while, maybe they just struck at exactly the rare moment when Naomi was alone. As for her injury… poor Naomi, and I hope they catch the dudes who assaulted her. At least she's putting on a brave face. And karma, etc. I feel kind of bad for yelling "Karma!" about this and truly, no one deserves to be attacked… but honestly, Naomi has a history of beating the hell out of people, so I feel pretty justified in saying it. Karma.
Also, I kind of hate to say this, but over the years, I've really grown more and more attracted to Vladimir Doronin. Um… he's really sexy. And he's crazy rich. And he's probably afraid that Naomi is going to beat the hell out of him one day too.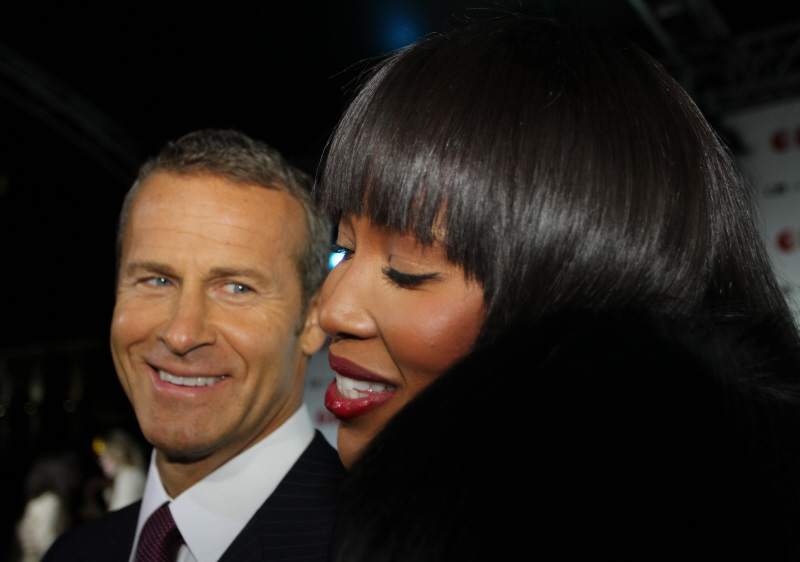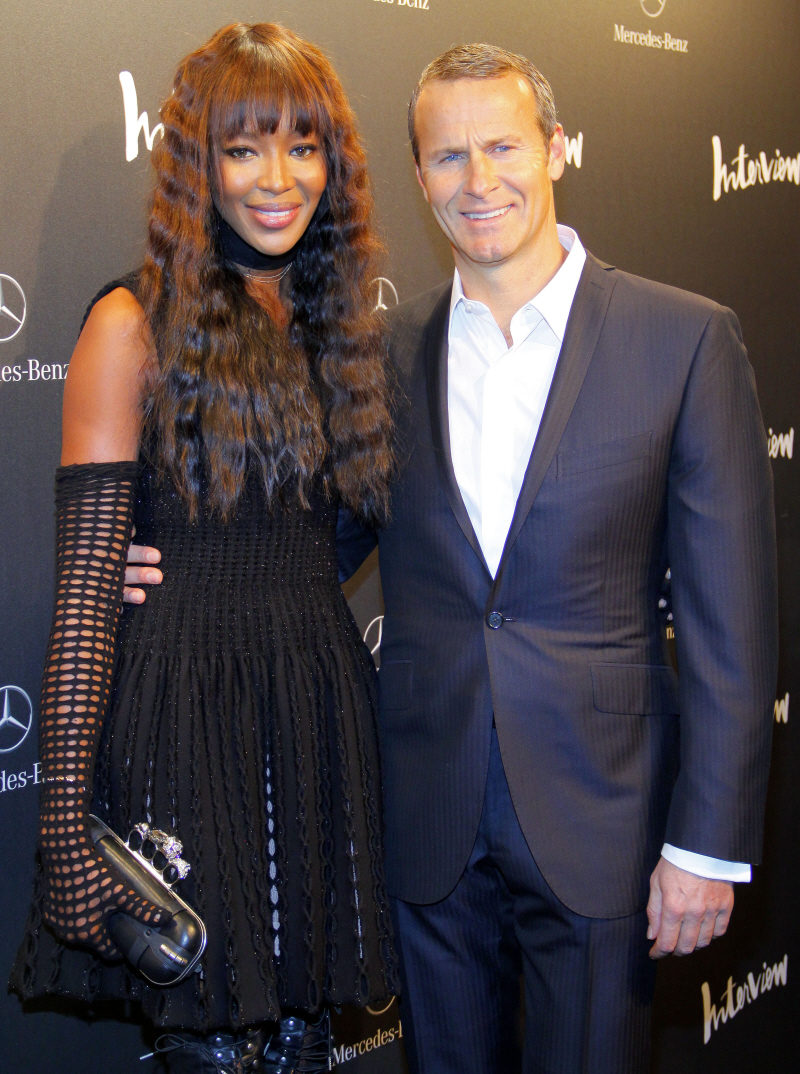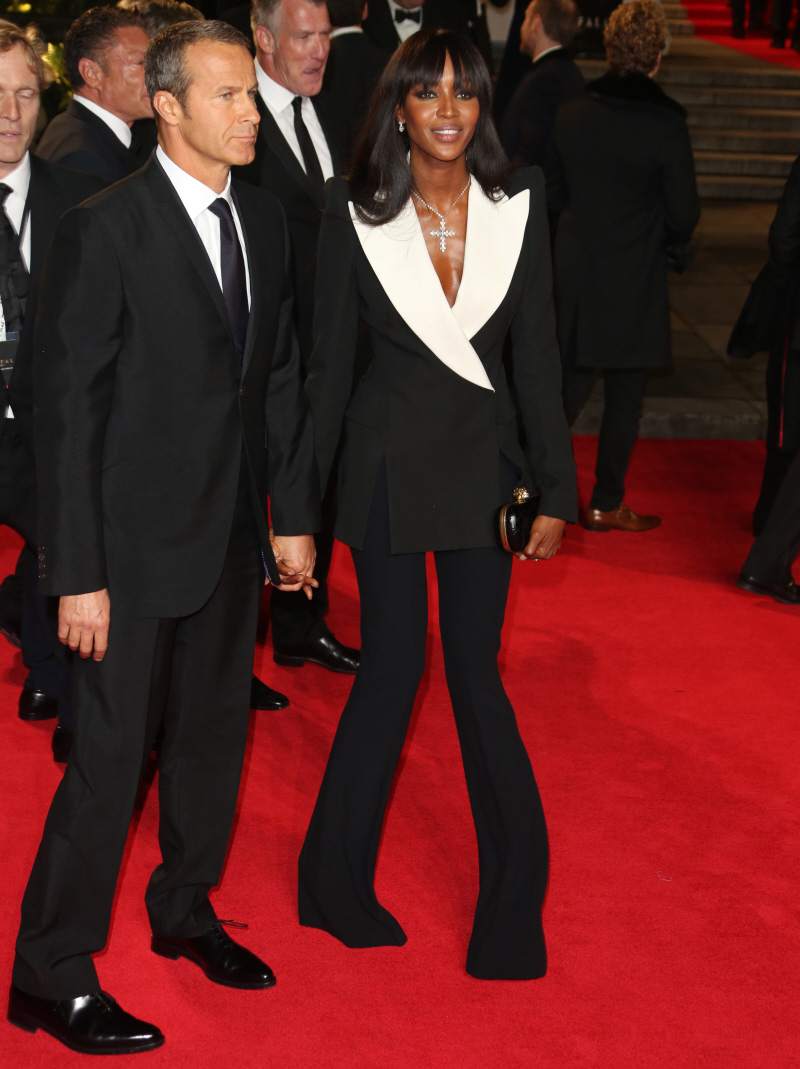 Photos courtesy of WENN.