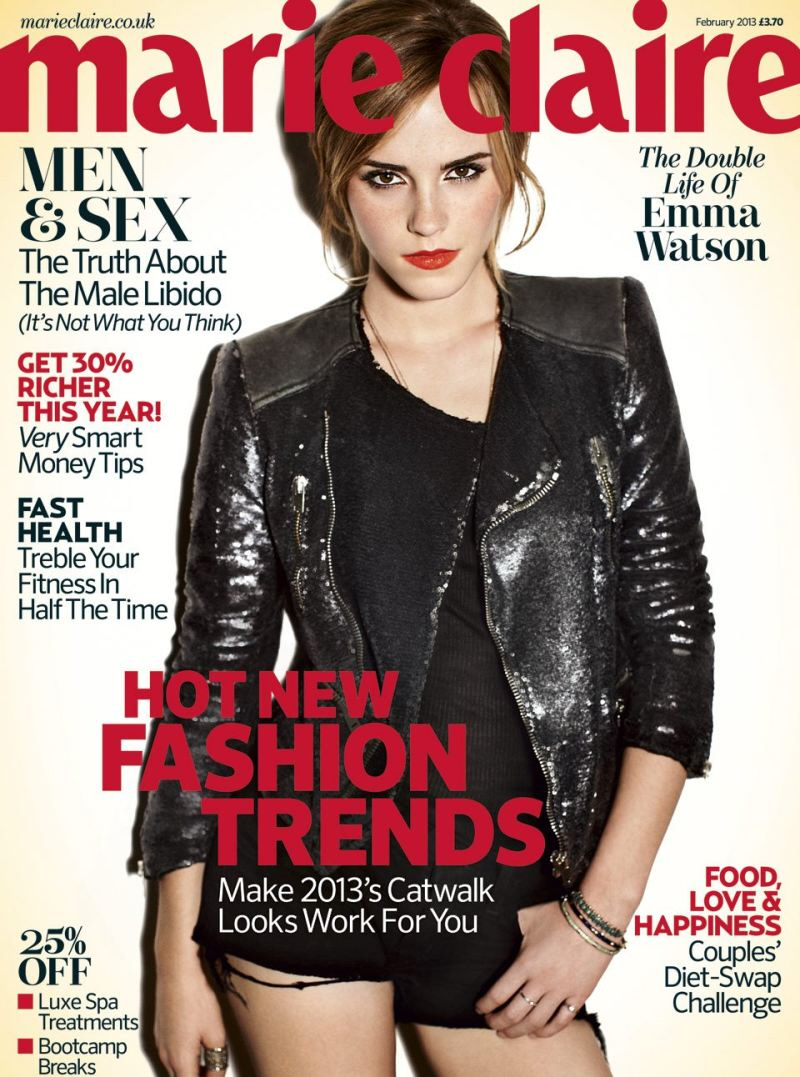 Emma Watson covers the February issue of Marie Claire UK, and I kind of love the photo shoot and the styling. Emma's magazine shoots can be hit or miss, but I think they found just the right balance with this one. She looks young, but not too young. She looks fresh and pretty and not vamped-up and sexed-up. Her hair is finally at a really adorable length too – I wasn't a fan of her Justin Beiber haircut, but it's gotten progressively cuter as she's grown it out. Anyway, here are some highlights from Emma's Marie Claire interview:
Her priorities: "Friends and family come first and work comes second; that's just how I live my life."

She's more confident now: "Now I feel a lot more settled in who I am and what I think and how I want to do things. And because I feel good about what I'm doing, I don't need anyone else to say whether they think it's good or not."

She was born in Paris, but she still can't speak French: "I always have the same New Year's resolution: to speak French fluently. I get a huge wave of nostalgia when I come into the Gare du Nord. There's such an emphasis on culture, art and music? And I'll do anything for a warm baguette."

Work ethic: "My parents have very strong work ethics and have instilled that in me; a love and respect for what you do and taking pride in it. And then – and this is sort of irritating at times – I'm a bit OCD about perfectionism. I'm my own worst critic. I think that's really hard, but it also spurs me on. I always want to do better. I'm always striving towards the next thing."
[Quotes from The Belfast Telegraph & Teen Daily]
I just had to check her birthday because as I was reading the quotes, I was like, "Damn, is she a fellow Virgo?" Because that's what Virgos are like (and I'm a Virgo, so I can say this): we're anal retentive, hyper-self-critical messes. But Emma is an Aries. Fire sign! I can't date Aries men at this point, they drive me up the wall, always and forever. What was I talking about? Ah, yes – Emma is a perfectionist and she cares a lot about what people think of her, but she's growing out of it, probably. Sounds about right.
Oh, and here's Emma's new Lacome print ad for the "In Love" collection. It's meh.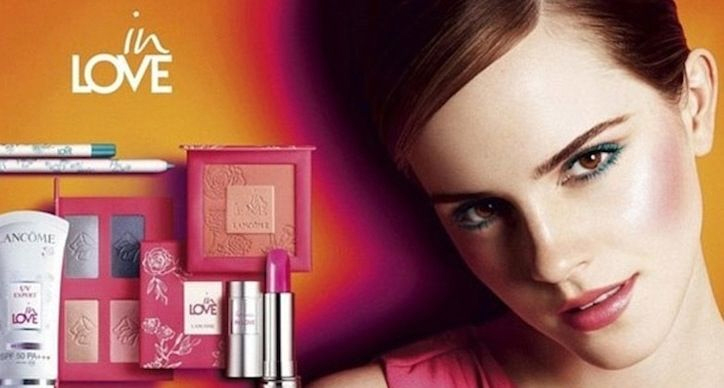 Can I just say? Not only do I really like this photo shoot, I love her clothes in the shoot. I want this long-sleeved sequined top. I WANT IT NOW.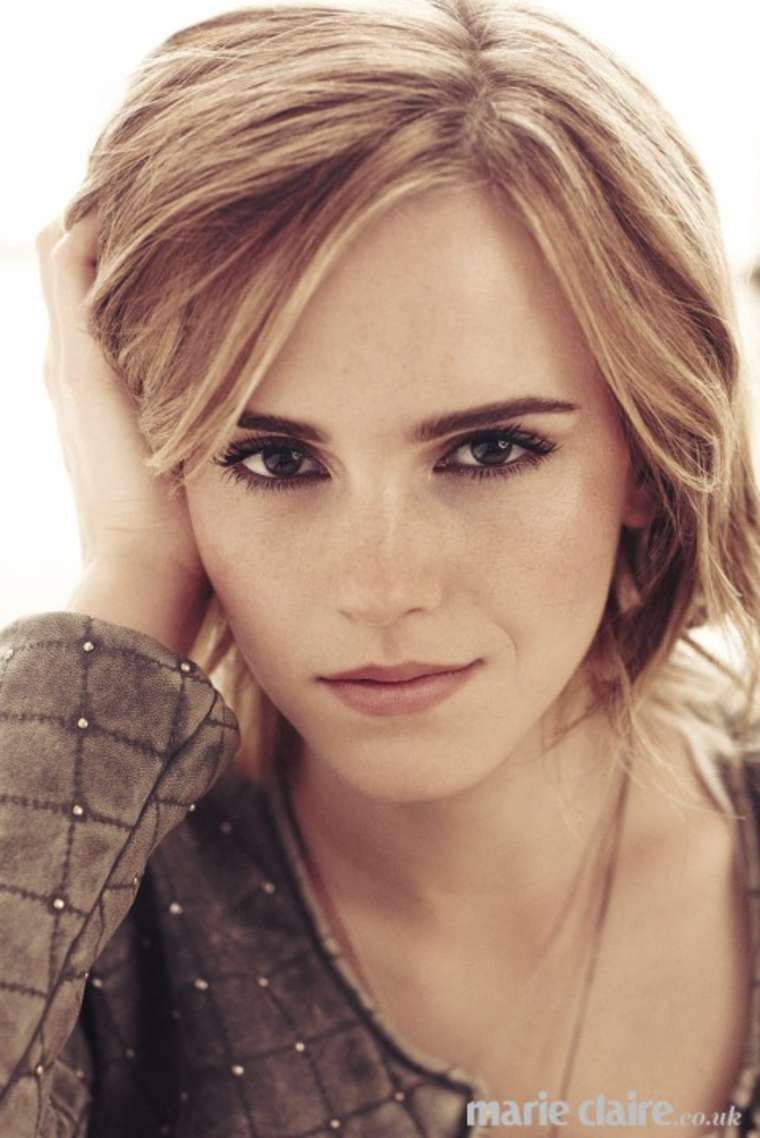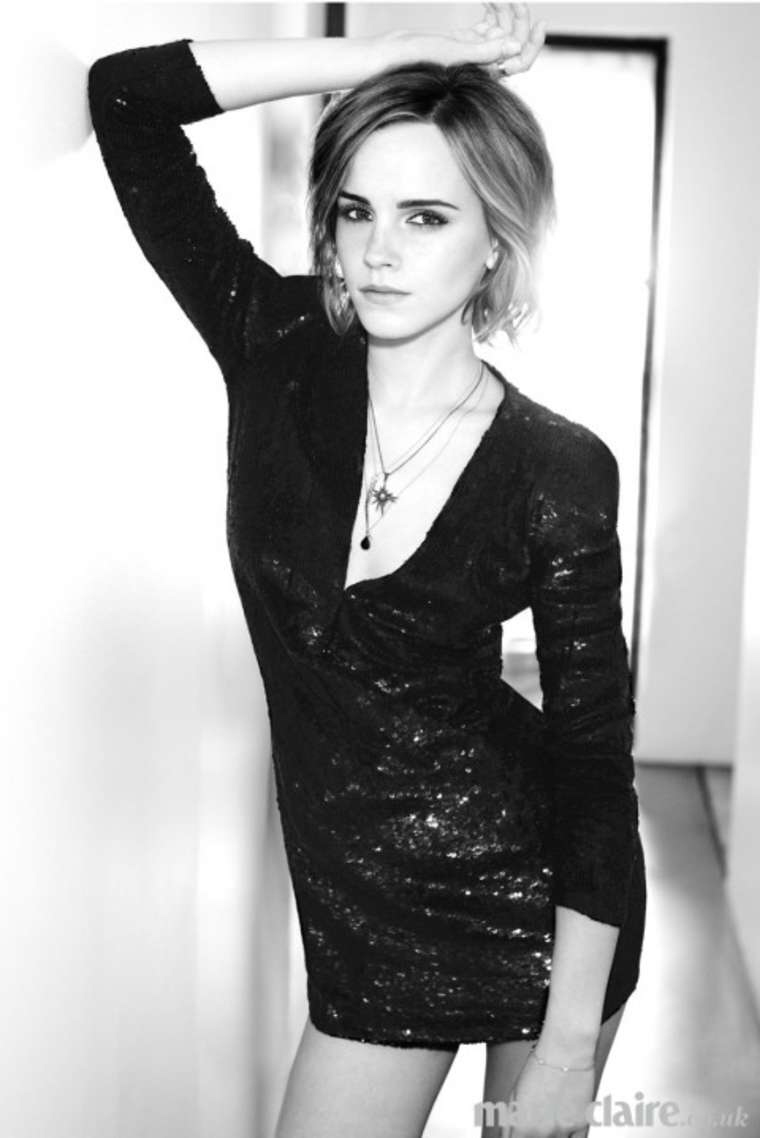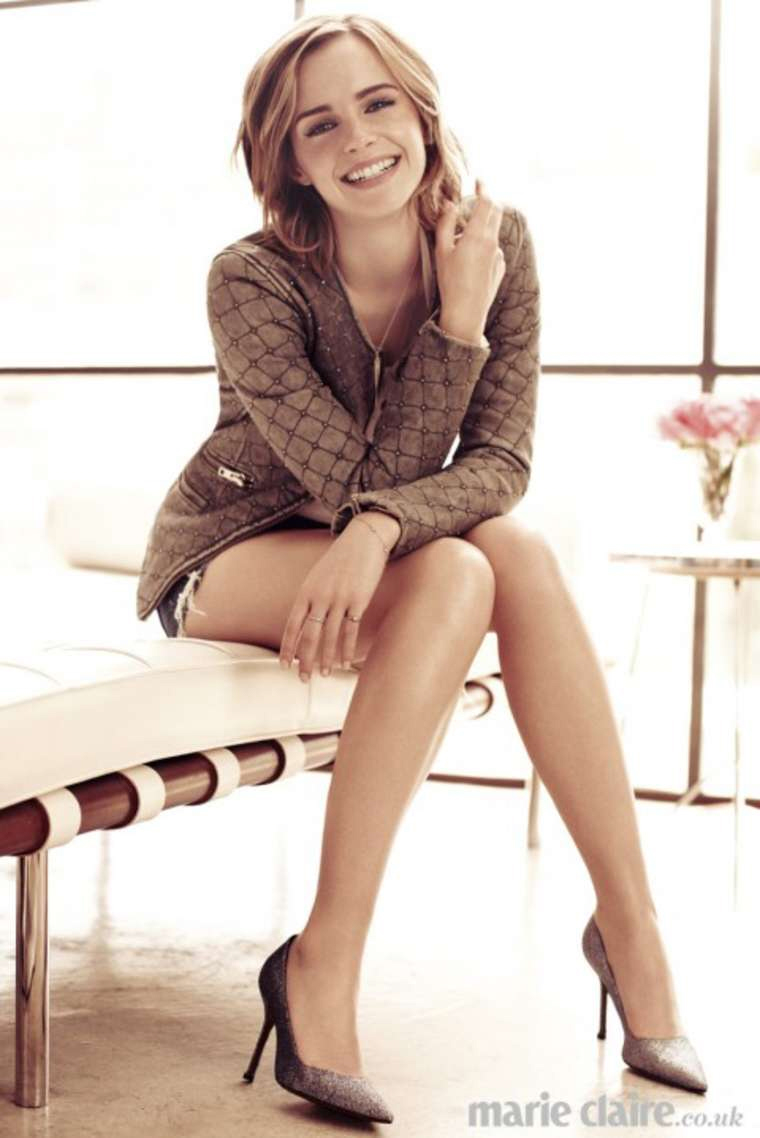 Marie Claire UK photos courtesy of this site.