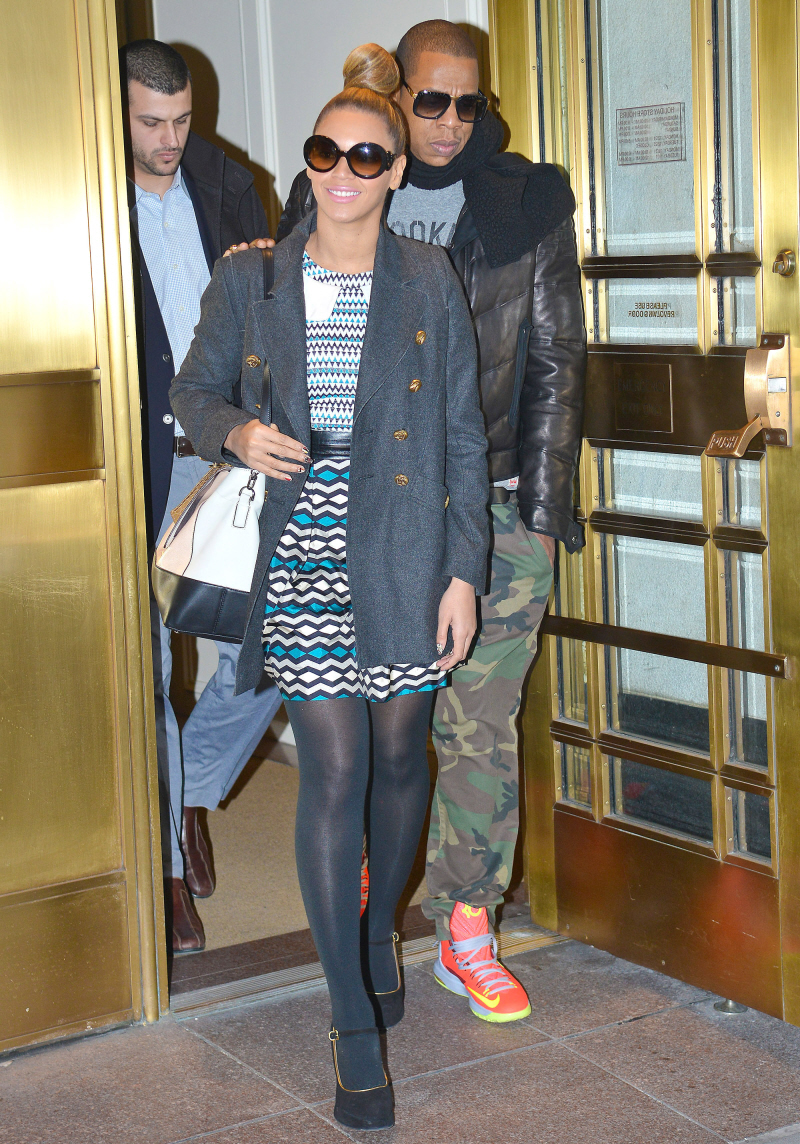 As I grow older, I've noticed that I've grown more and more wary of wealthy people. Maybe it's a reaction to the 2008 financial meltdown, or maybe my suspicion was always lurking in the shadows, and it's just come out to play recently. But whenever I see ridiculous conspicuous consumption these days, it disgusts me more than it used to. I have to remind myself, "It's their money. If they want to spend on ridiculous things, so be it." Speaking of, the past few years have been filled with a litany of conspicuous consumption from Beyonce and Jay-Z, from overpriced baby clothes for Blue Ivy,to buying "baby's first diamonds." This one might take the cake though:
Nice crib! When Beyonce's husband Jay-Z watches basketball games at the Barclays Center in Brooklyn, their daughter, Blue, 12 months, chills downstairs in a nursery!

"Jay rents a luxurious basement suite for $1 million a year," a source says in the new issue of of Us Weekly, on stands now. "It has an area for Blue filled with toys."

Jay's VIP space — the priciest of 11 spreads for rent (average cost: $550,000) — also serves as an adult playground. "It's all glass with a champagne bar and TV screen," says the source. "Jay lets friends use his digs when he's not there."

In October, helped Jay-Z close out his eight performances at the Barclays Center as a surprise guest. Blue's parents, who wed in April 2008, performed "Crazy in Love" together, and shared a kiss on stage.

"Of course I had to let BK touch the stage in BK," Jay-Z joked to the audience. "Well, BKC now."

Beyonce kicked off the new year with a private performance in Las Vegas. "In our perfect ways, in the ways we are beautiful, in the ways we are human — we are here," she wrote in a handwritten note on her Tumblr blog. "Happy New Year's. Let's make it ours."
I kind of understand the idea behind "sky boxes" and courtside seats, but I don't understand paying a million bucks to have a basement lair – a lair devoid of good views or close action – just so you can bring your baby to a game and have her chill out with a nanny. Nor do I understand the basement lair thing for "hanging out with friends" – for $1 million?!? Bitch, go to the 40/40 Club!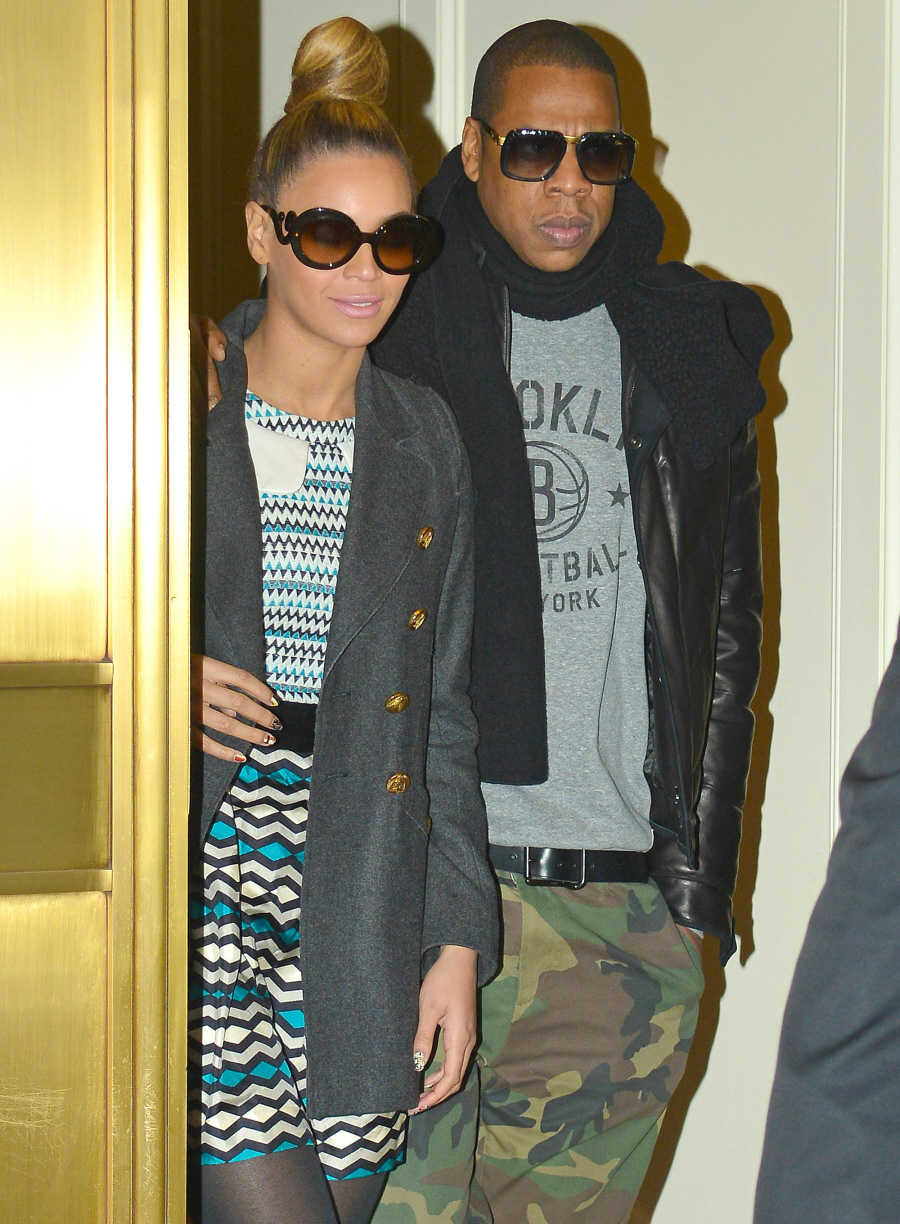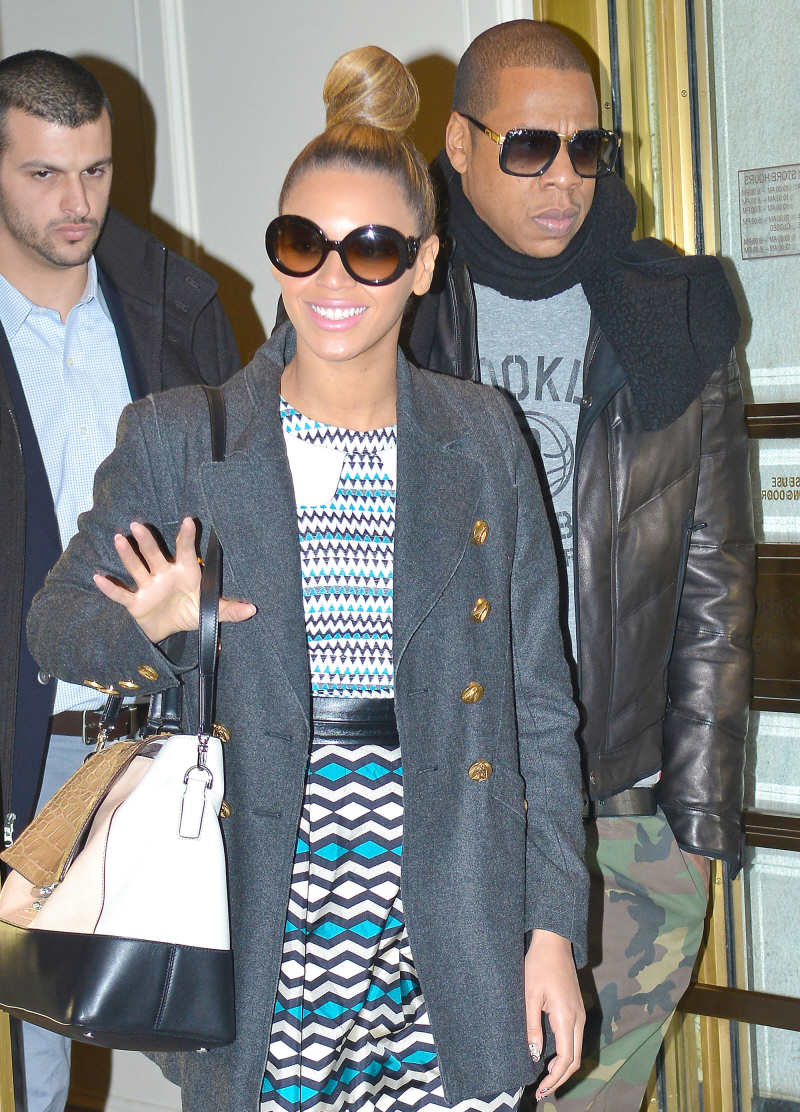 Photos courtesy of WENN.