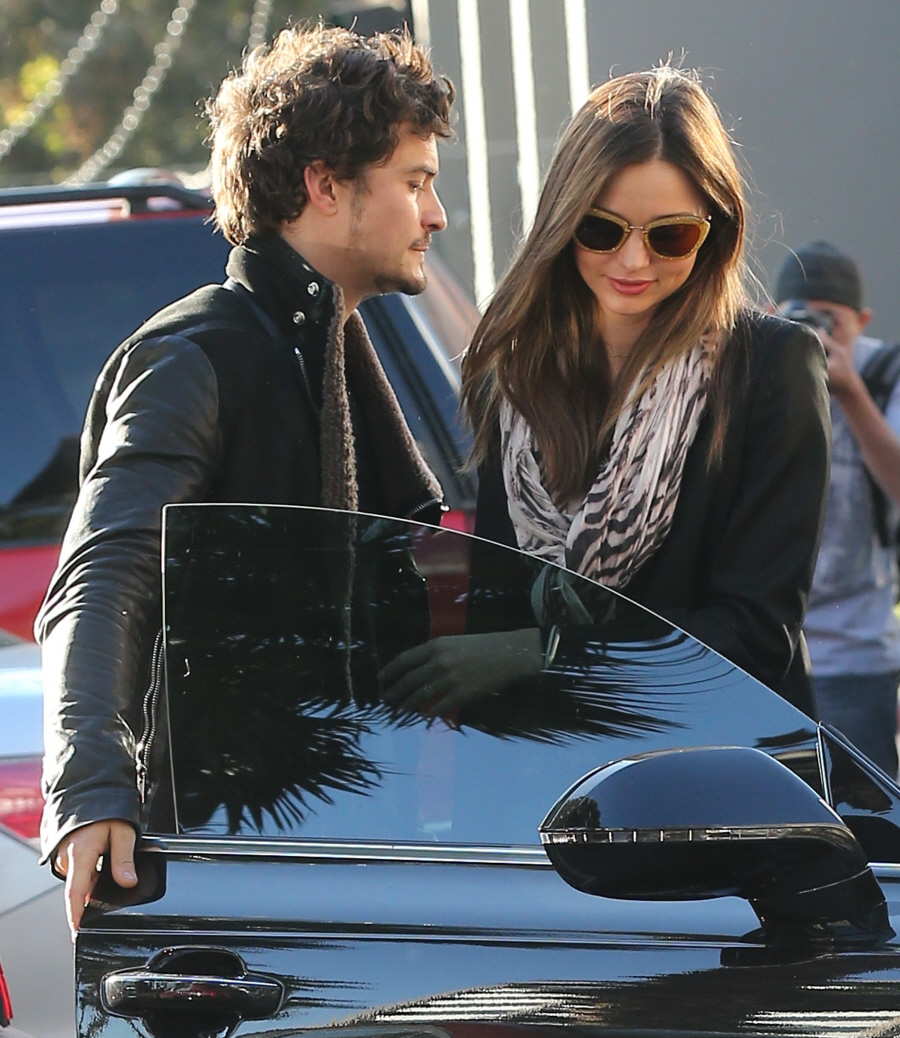 December was full of lots of tabloid reporting of Miranda Kerr and Orlando Bloom's demise. Or rather, the demise of their marriage. In Touch Weekly even went as far as saying that they had already separated, and working out the details of announcing their split. Alas, Miranda and Orlando made it through the holidays, making sure to pose for paparazzi every other day. But this photo op might take the cake!
This is what's happening in the photos – Miranda had been in an LA spa, and Orlando came to pick her up, because I guess she didn't drive herself. When Miranda came walking out, a bunch of dudes who were standing around the spa (?) basically stopped in their tracks. Orlando quickly got out of the driver's side, walked around the car, and held the passenger door open for his wife. Before she got in, they shared an awkward-looking non-mouth kiss – look closely, because it's true, they completely avoided kissing each other on the lips. We have pics from two angles! After the awkward kiss – which might have been done just for the paparazzi, who knows? – Miranda got in the car, and Orly drove off. So, are you convinced that everything is fine? I still have a weird feeling about these two, quite honestly.
Also, for the Orly-loonies: our resident Orly-loonie, Stacie, worried that Orlando wasn't going to have much to do with this new Pete Jackson Hobbit-trilogy, but The Mail says Orlando spent much of last year in New Zealand filming The Desolation of Smaug (Benedict Cumberbatch is Smaug!!), and Orly is scheduled to go back to NZ for the third film of the trilogy. Which means… Miranda probably doesn't want to camp out in New Zealand endlessly, so she'll be in NYC… looking to mingle? I don't know – Orlando's IMDB says something completely different, and I trust IMDB ahead of The Mail.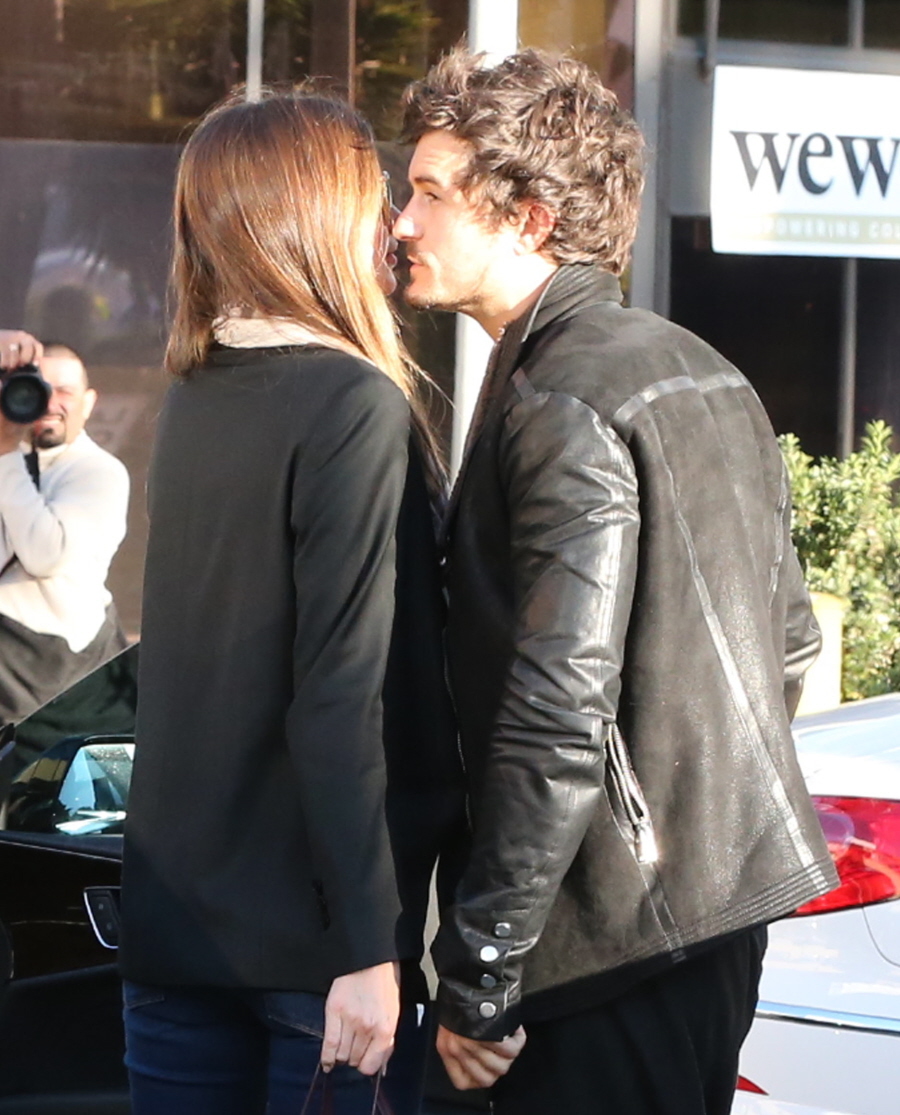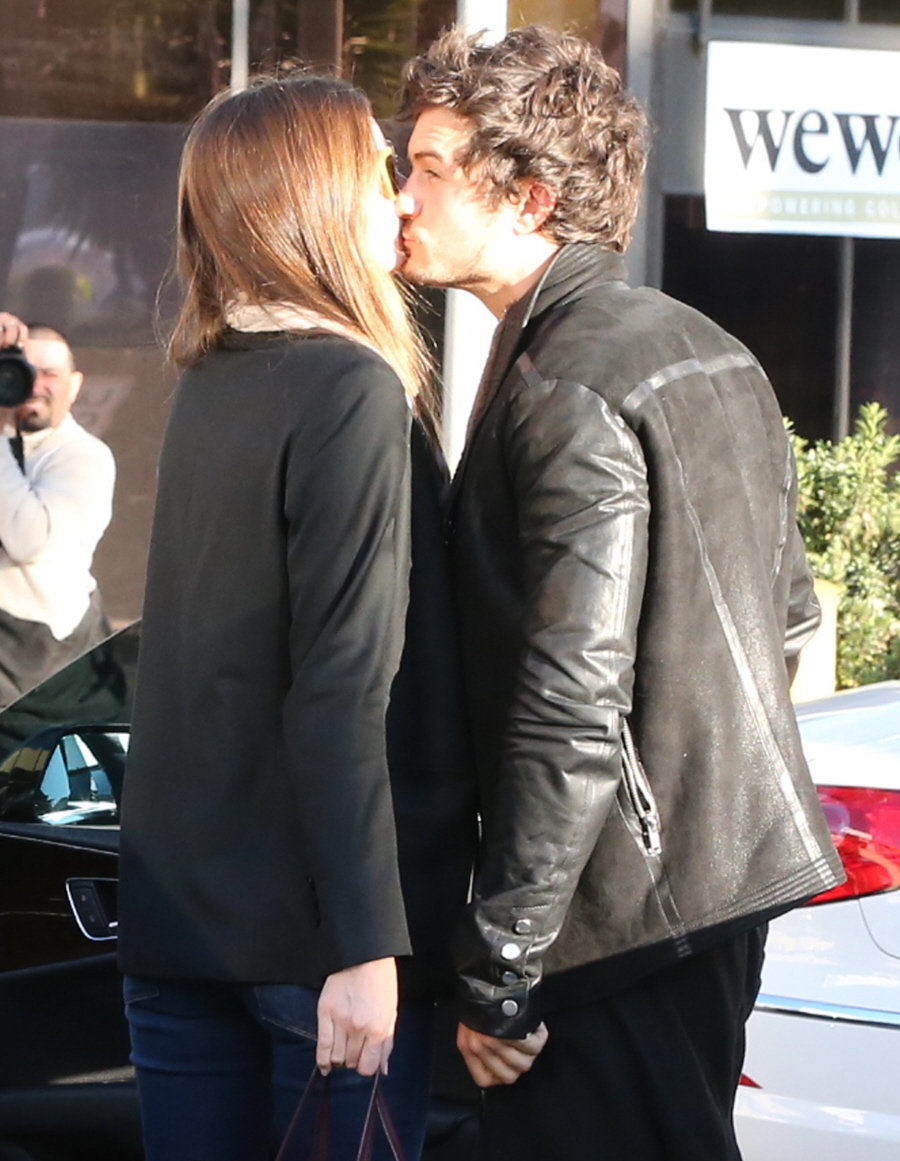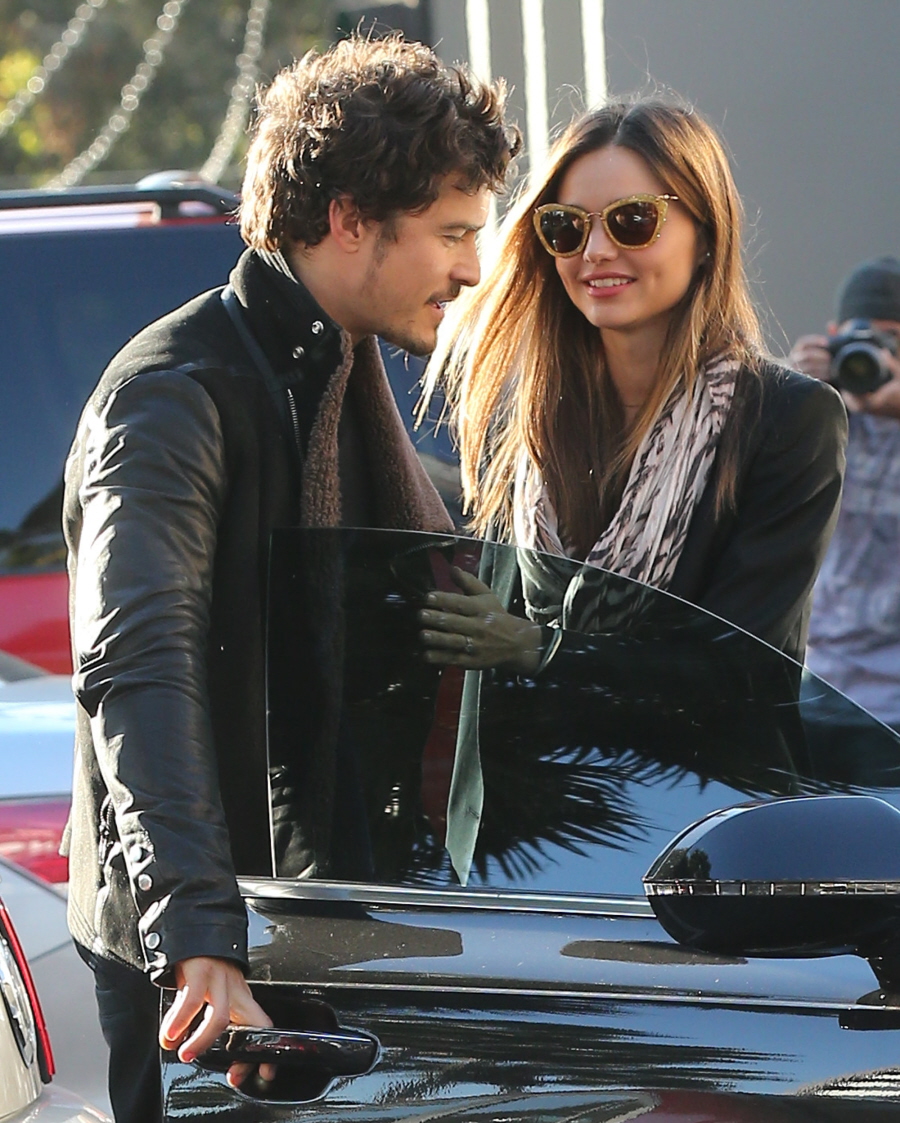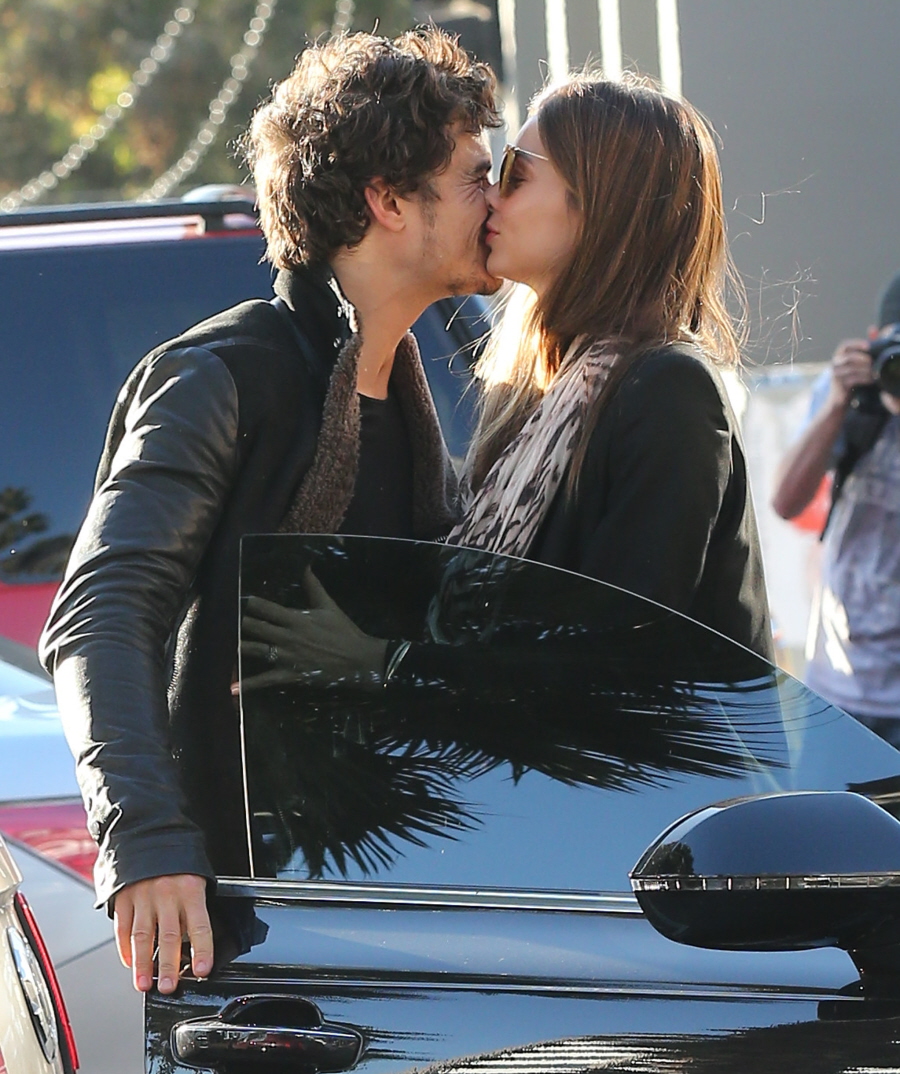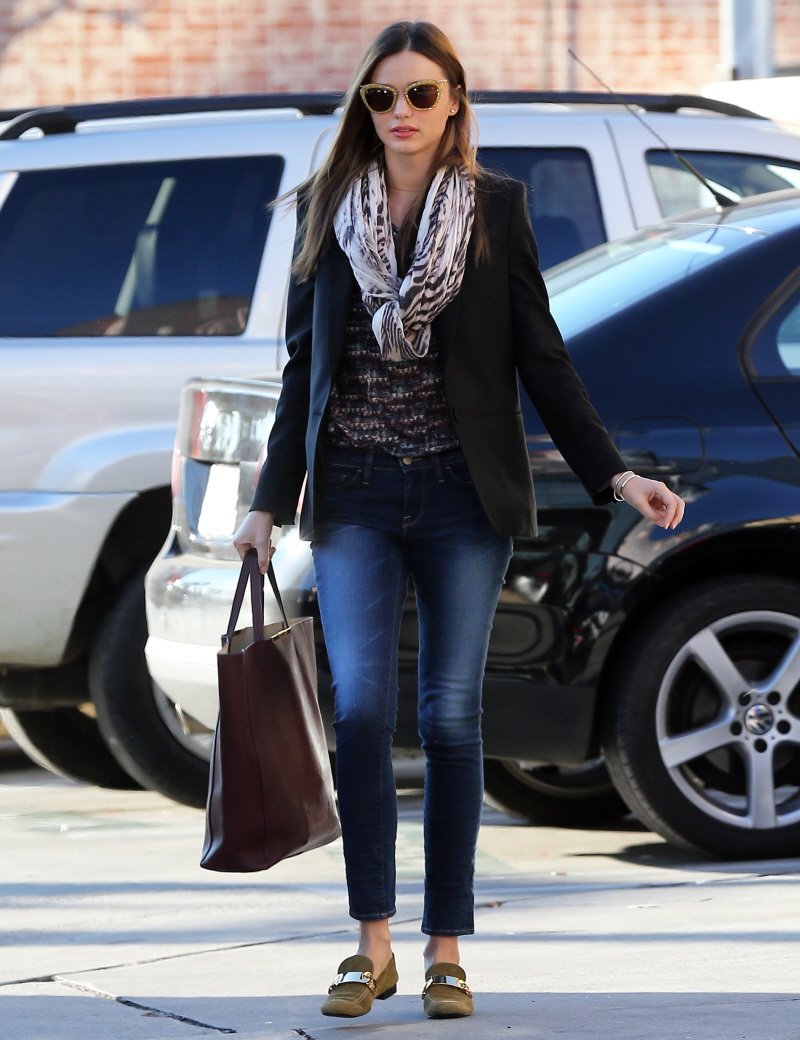 Photos courtesy of Fame/Flynet.