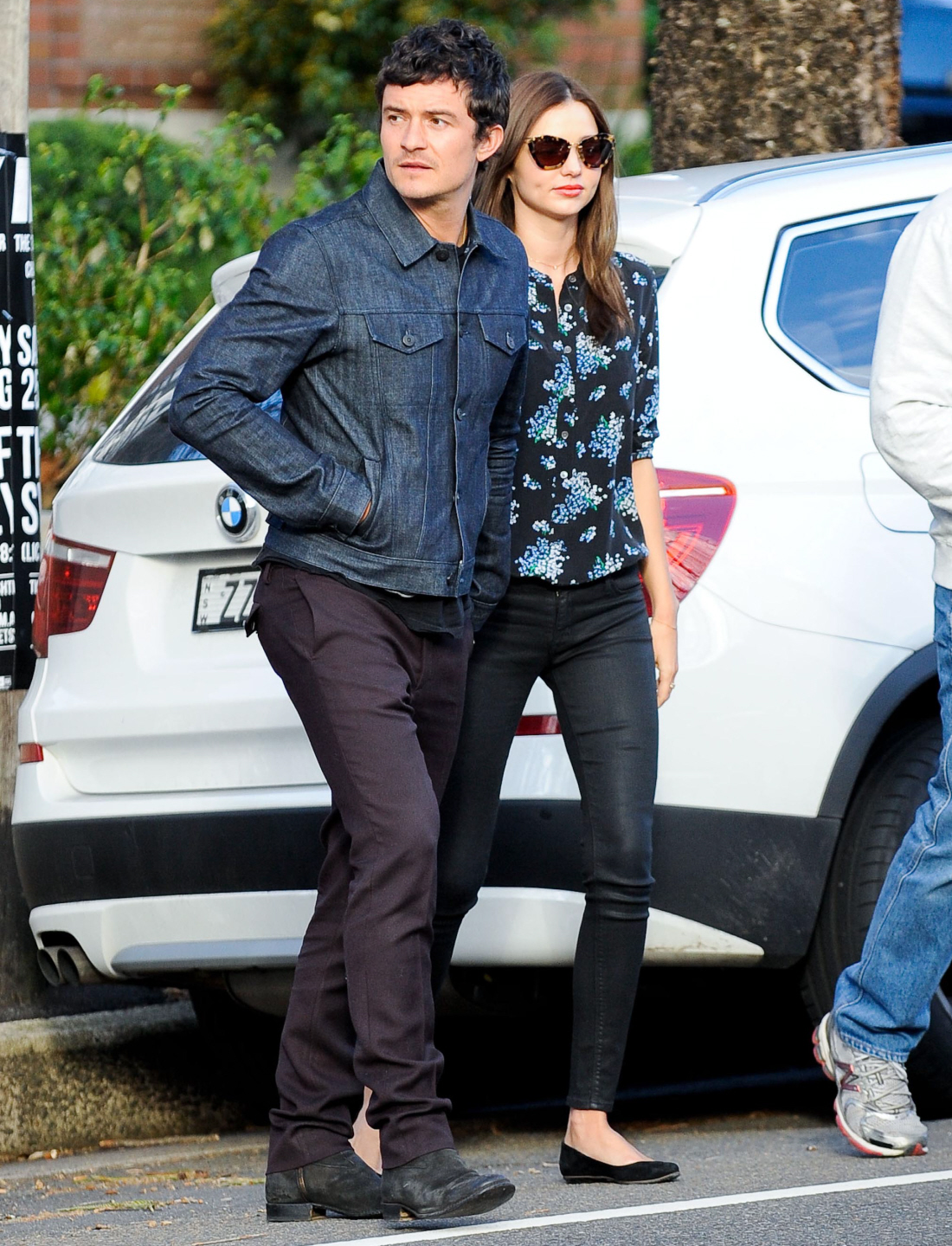 All month, I've been on Kerr-Bloom Watch. Orlando Bloom and Miranda Kerr haven't been seen together in a while, and there's steady gossip that something is wrong in their marriage. Miranda has been living it up in NYC, getting flirty with Leonardo DiCaprio and clubbing and partying into the wee hours, all while Orly toils away, filming a movie in South Africa. Sources even claimed that Miranda was supposed to visit Orlando over the weekend, but I don't think she made it – instead, she flew to Madrid for a pose-hard photocall for her new Mango gig. So… what's really going on? Star Mag says that Orly and Miranda have quietly separated, and they're trying to figure out what to do next:
Over the past month, there's been something missing from Miranda Kerr's high-fashion outfits: her wedding ring. Sources tell In Touch that after two years of marriage, Miranda, 29, and Orlando Bloom, 35, have decided to take a break.

"Right now, they're separated," an insider says. "They're living apart and figuring out what they want to do next."

But while the split comes as a shock, sources close to the couple say they've been drifting apart since the birth of their son, 23-month-old Flynn.

"Neither wants the drama of a split," says the source. "But they have very little left in common."

"Orlando works all the time and Miranda only cares about being a mom," a source adds. "They're not on the same page anymore."
[From In Touch Weekly, print edition]
"Miranda only cares about being a mom…"… and flirting with Leo DiCaprio, and partying, and being in NYC. Our resident Orly-loonie says that Orly's career is definitely on the downward slope, and that Miranda is probably the big money-maker of the couple now too. There's nothing wrong with that of course, although some of the Team Orly people believe that Miranda has an Uptradey streak, and that she might be looking to upgrade to someone more powerful/famous/rich. For what it's worth, Gossip Cop wasn't even able to get a hard denial from a named source or one of their reps. GC got "a source close to Bloom and Kerr" who says that this story is "totally false, and that the couple will be 'spending the holidays together.'" Um-hm.
So… in the end, I guess the only thing we really know is that Miranda's grandmother is made of lies. Miranda recently claimed: "My grandma said, 'Men are very visual, so don't forget that. She said, 'Every day, put a little makeup on, put on some nice underwear, and you'll keep your husband.'" Looks like it might take more than that?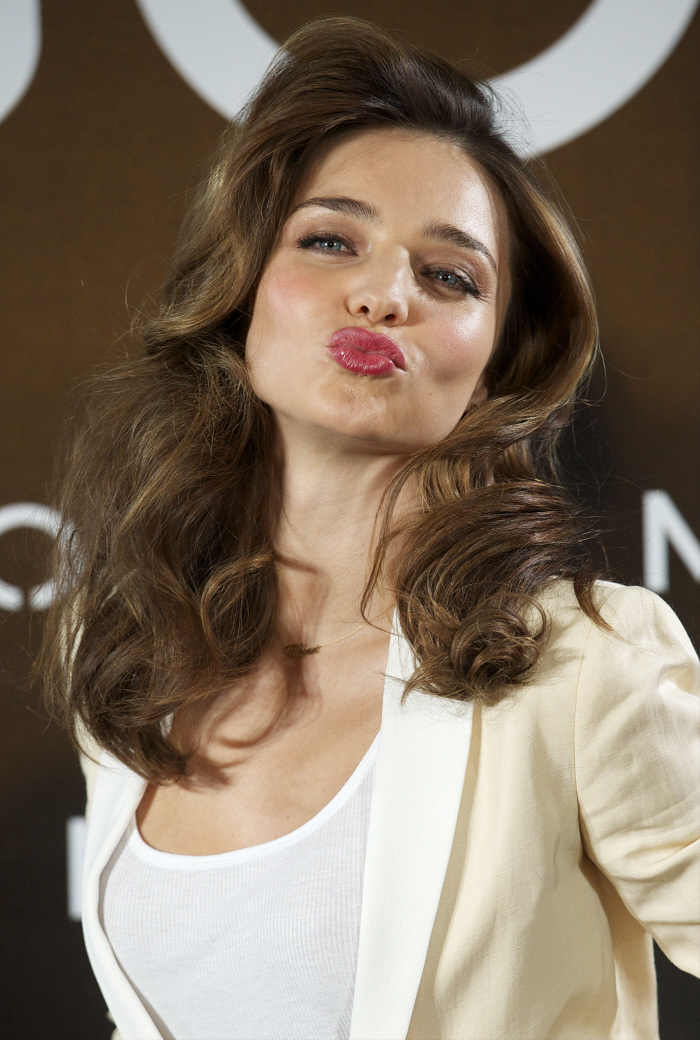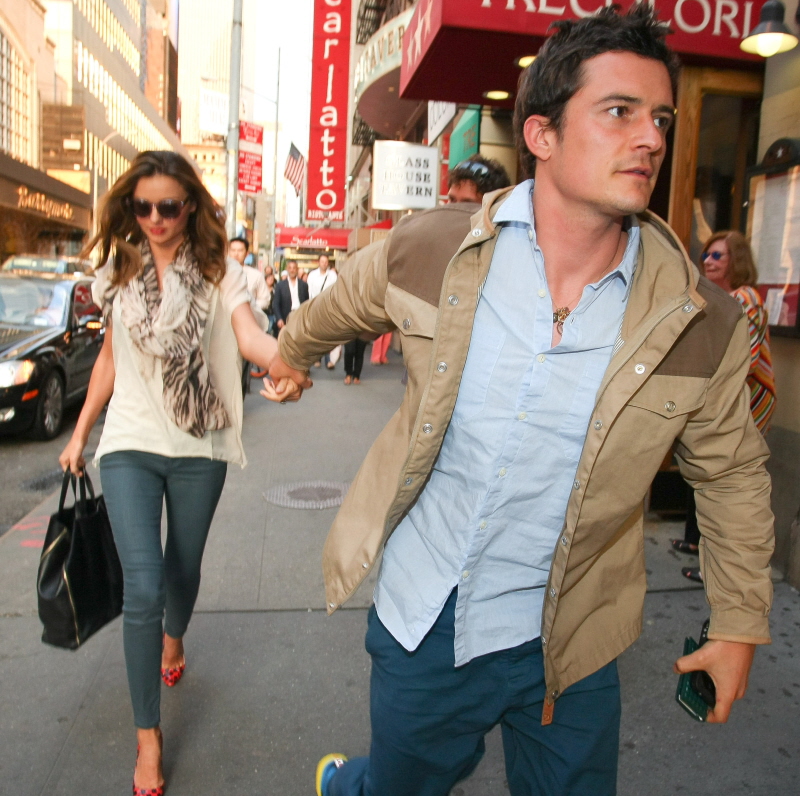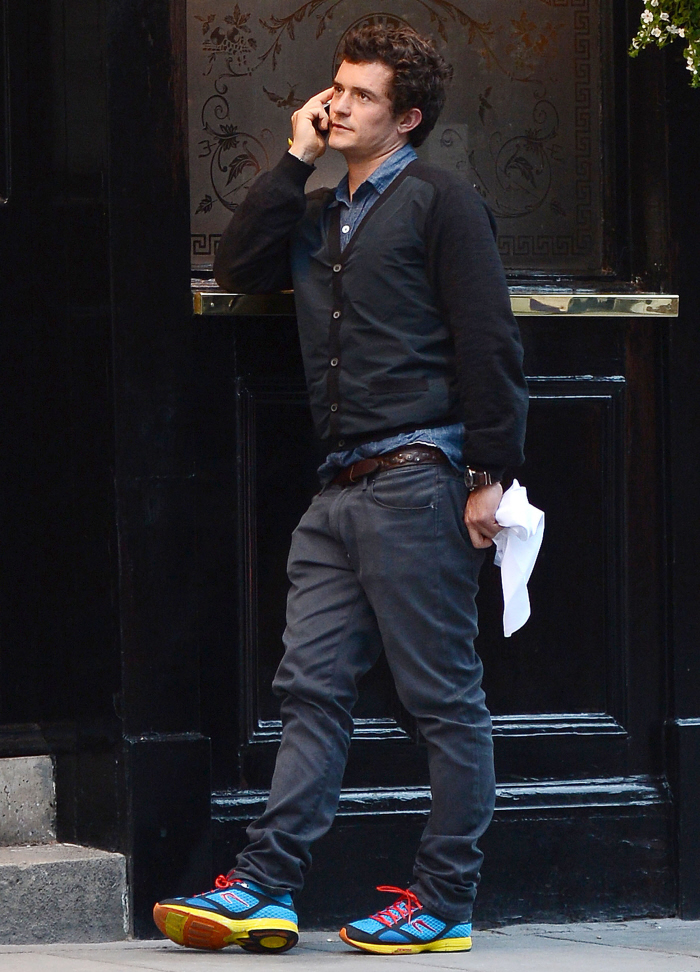 Photos courtesy of Fame/Flynet and WENN.