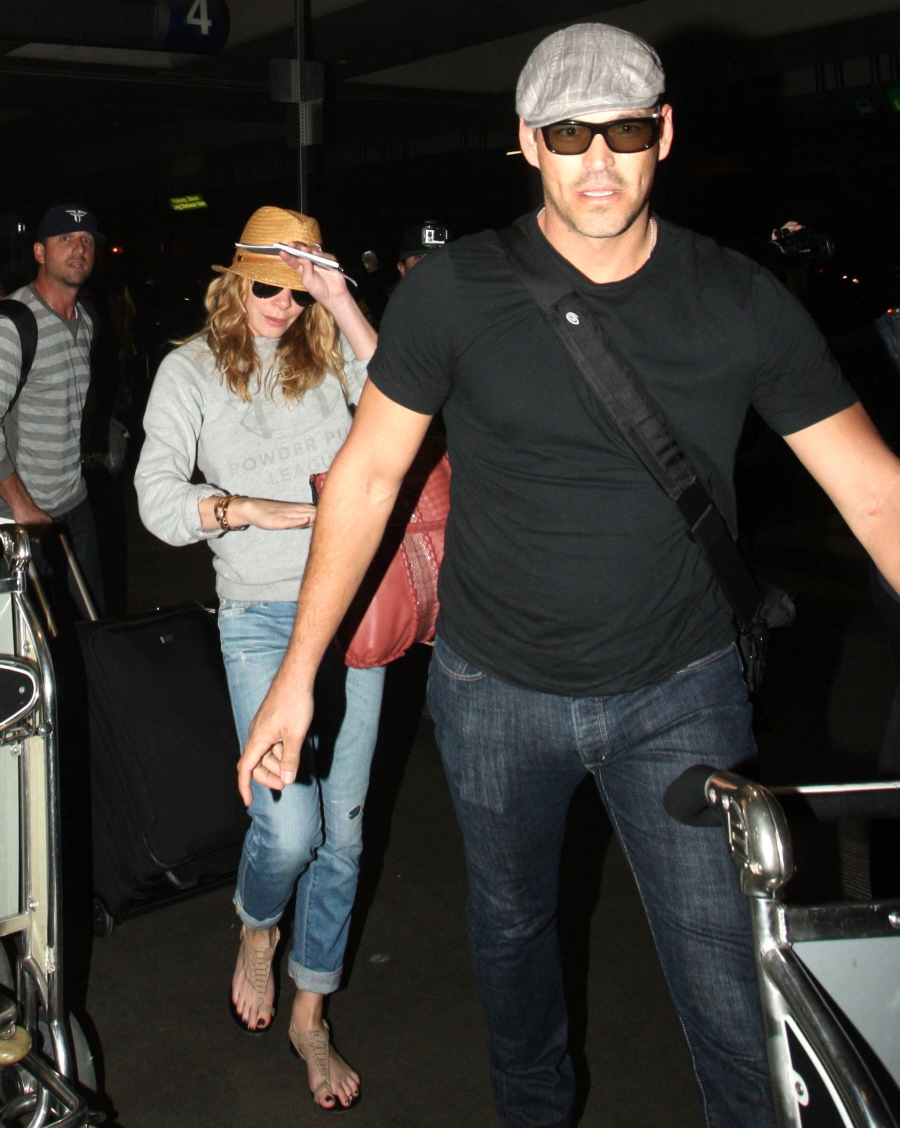 Here are some new photos of Eddie Cibrian and LeAnn Rimes arriving at LAX on Friday after they ended their magical Cabo vacation with the paparazzi. As we discussed last week, Radar has started calling LeAnn out on her BS in a big way, which includes stories about how LeAnn arranges for paparazzi to photograph her at certain times – like, say, when she's wearing a bikini on vacation with Eddie. So is it any surprise that upon their arrival at LAX, they were flat-out swarmed by paparazzi? I have to say – I doubt LeAnn called these guys. It's much more likely that the paps were just staked out at the airport because lots of celebrities were due to be arriving from their holiday vacations. That didn't stop LeAnn from tweeting about it like she's the same as Brangelina, of course. Here's the series of LeAnn's tweets on Friday: "Leave it to me to catch a stomach bug and have to get the biggest shot ever! Hurt so bad!!!… Omg coming into the airport tonight was terrifying. Not fun traveling sick!!… Good times at the airport…. WTH?! Lil scary." It's interesting when LeAnn gets "sick" isn't it?
Also: before she got "sick" (?) LeAnn tweeted this photo with the message "I reeled him in". This fish looks Photoshopped, right?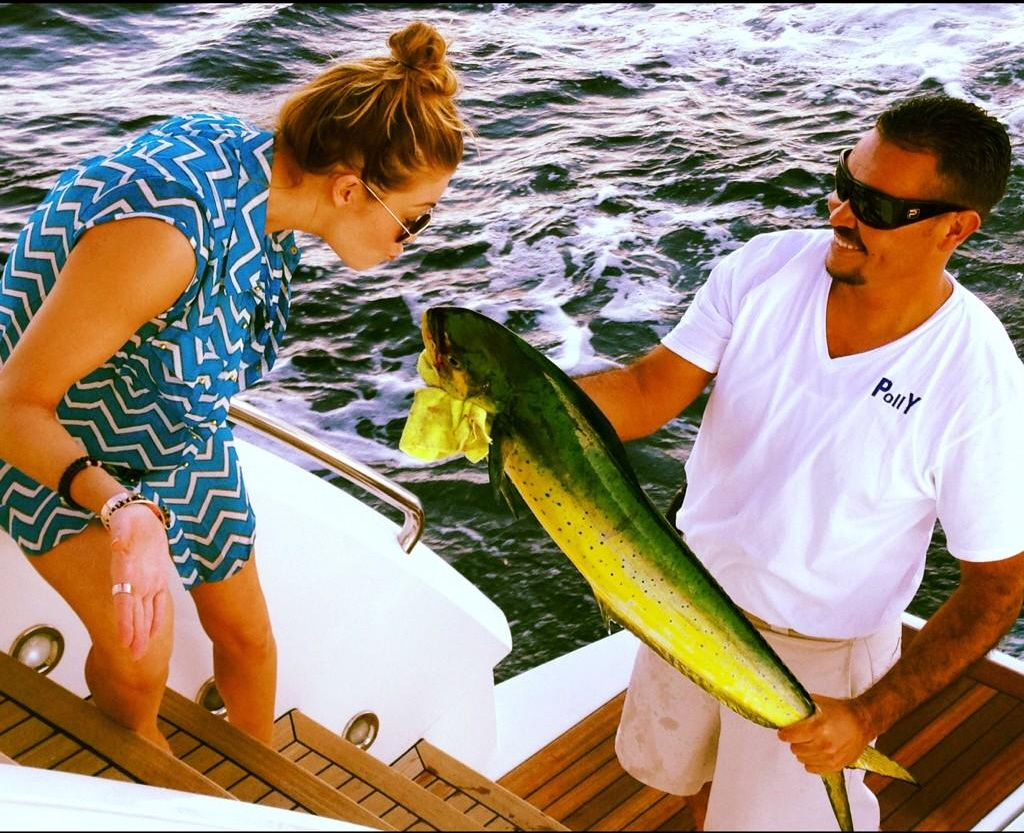 And in the final piece of Budget Bermuda Triangle news, Brandi Glanville has donated her wedding gown (from her wedding to Eddie) to charity:
In the latest bizarre salvo in Brandi Glanville's battle with her ex-husband Eddie Cibrian and his new wife LeAnn Rimes, The Real Housewives of Beverly Hills star has given away her wedding gown from the ill-fated marriage!

The blonde beauty says she was making a fresh start and cleaning out her closet, ditching the strapless white symbol of the failed marriage. Glanville, whose former spouse Cibrian left her for country star Rimes, tweeted on Saturday, "I donated my wedding gown to a soon to be army wife& I still havent heard about who received it! Well I hope it make someone very happy"

As RadarOnline.com has reported, Glanville's marriage to Cibrian didn't make HER happy at all! And Glanville has been involved in a Twitter war for months with Rimes, whom he married in 2011.

Much of the conflict has centered around Glanville and Cibrian's sons Mason, 9, and Jake, 5, who spend time in both households. Glanville has been a fierce mama bear regarding issues involving the boys. And after dropping the bomb to her Twitter followers about her wedding dress giveaway, Glanville showed how much she relished her time with them, tweeting, "Attempting to clean the old toys out of our playroom and all of a sudden the boys love toys they haven't touched in ages!"
Eh, it makes sense to me that she would donate her wedding gown. But… I'm so superstitious, I probably wouldn't wear someone's wedding gown where the marriage ended in a hyper-dramatic divorce… it's just seems like bad juju. Also, I can't wait to see LeAnn's series of tweets about how she too is cleaning out her closets.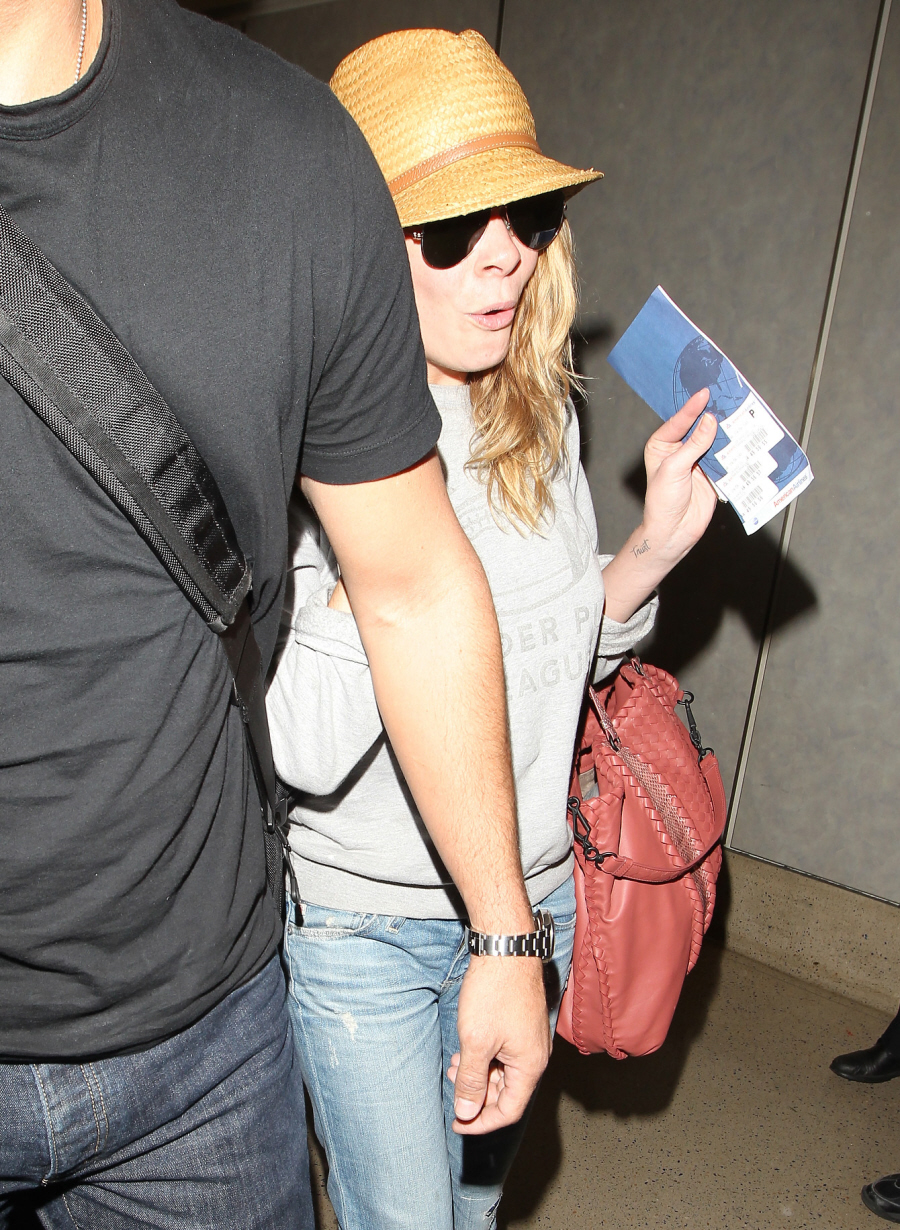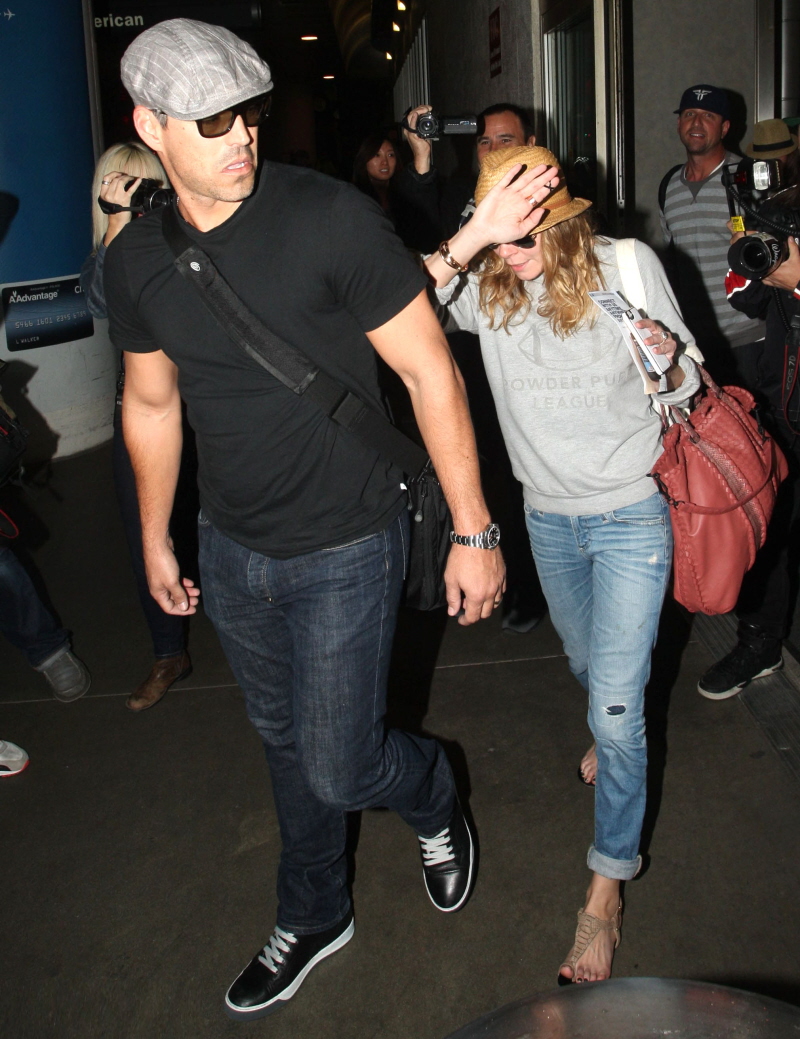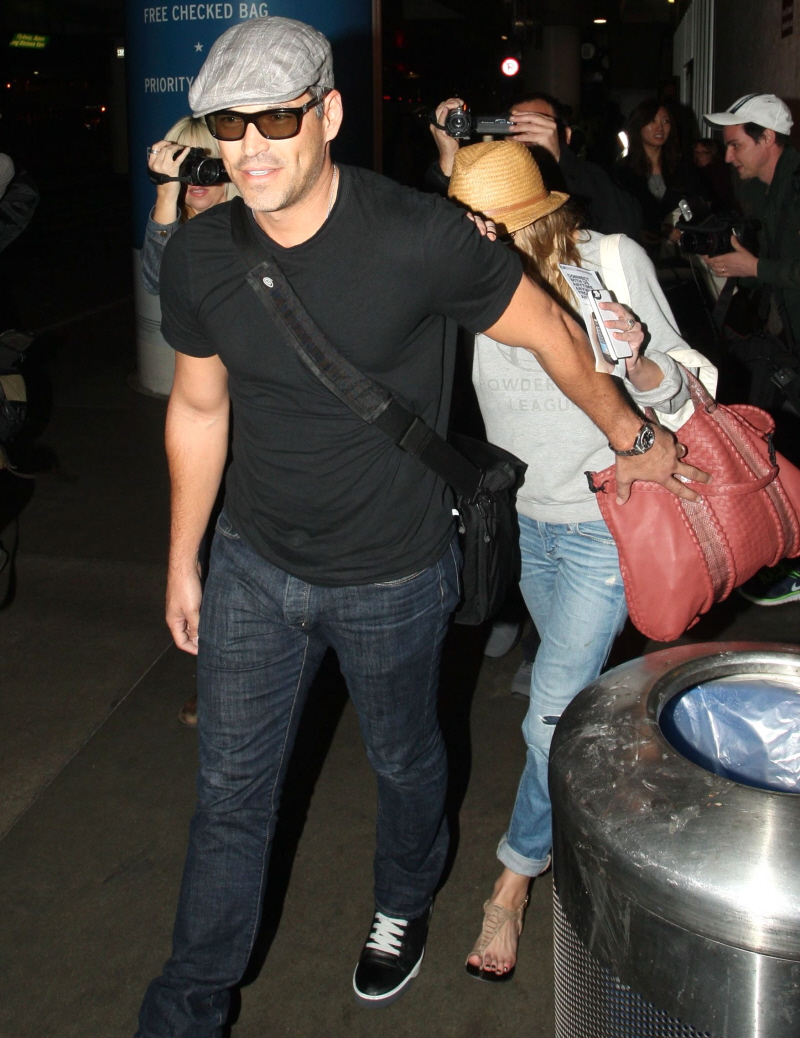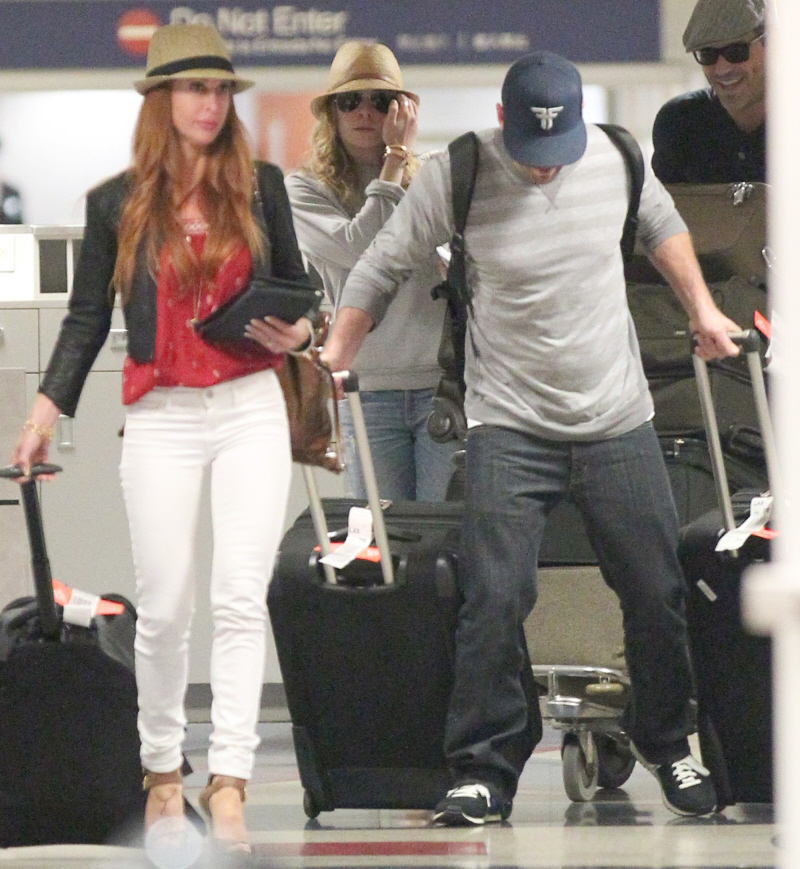 Photos courtesy of Fame/Flynet and WENN.