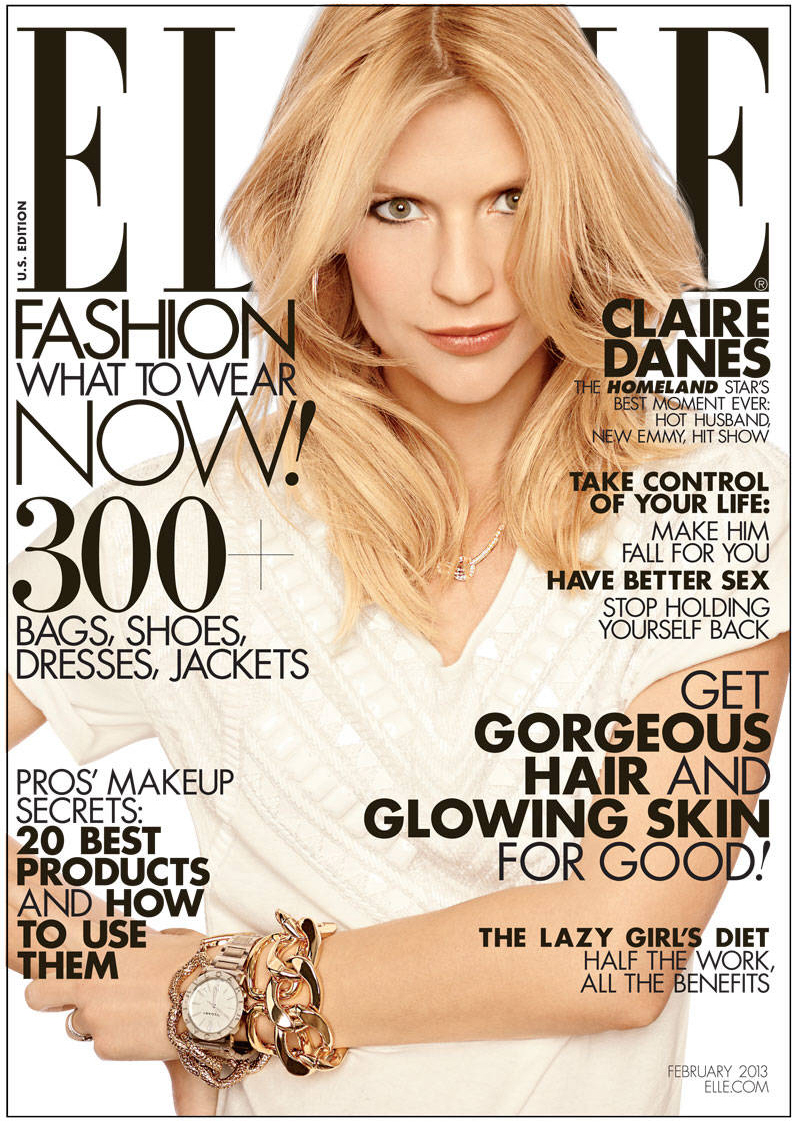 Claire Danes is the February cover girl for Elle (US). I don't really understand why she's gotten a February cover though, unless she's promoting her award nominations for the awards season. She doesn't have any movies coming out and Homeland Season 2 ended last month, and Season 3 won't begin until September or October! So it's just like Claire got the cover because she just wants to remind people that she's up for a Golden Globe and a SAG. You can see the Elle slideshow here, and here are some excerpts from the interview:
On her husband Hugh Dancy: "Hugh was just the right partner for me. I got very, very lucky… There's only so much credit you can take when it just sort of works, you know? And obviously we work hard at maintaining our relationship — that is central to both our lives — but at the same time, it's just this kind of ease that I can't really account for."

Meeting Pres. Obama, who is a huge Homeland fan: "Hugh was like, 'We have to meet Obama,' and we walked over before we could think and found ourselves shaking hands with him. Hugh realized that he'd forgotten to actually properly introduce himself, and [President Obama] was like, 'And you are?' And Hugh was like, 'I'm sorry, Mr. President,'" Danes tells ELLE. "I said, 'I'm Claire Danes,' and he said, 'Oh, you're a fine actress.' And I said, 'You're a fine president!' And he said, 'Oh, you're a finer actress than I am president.' I didn't have any retort. Hugh and I went immediately to the bar and had a big shot of vodka."

On teenagers growing up in Hollywood today: "When I was younger, I was a little bit more restless, but there weren't as many eyes. There weren't as many tabloids or the number of cameras that everyone's armed with. I feel huge sympathy for teenagers who have suddenly found themselves as public figures now, because it just sucks for them."

On waiting to have children: "I've always wanted to have kids, but I'm glad I didn't until now. When I was thinking about [working and being a mother] originally, I was really nervous about it…I think I would make a lousy stay-at-home mom. It just wouldn't suit me. I feel so fortunate, in that I've had this arrow-straight focus…that I wanted to act."
Do you think it's funny that Pres. Obama had no idea who Hugh was? Poor Hugh! I also think Claire's comments about stay-at-home moms are kind of pointed, especially given the tabloid rumors that she might leave Homeland now that she's a mom. It's like Claire is saying, "Leave a hit show? Are you cray? I LOVE TO WORK."
Back to the Obama thing – POTUS is a big Homeland fan, and I like that he complimented Claire on her (substantial) talent. But I still think Damian Lewis's story about meeting Pres. Obama at a state dinner was way funnier.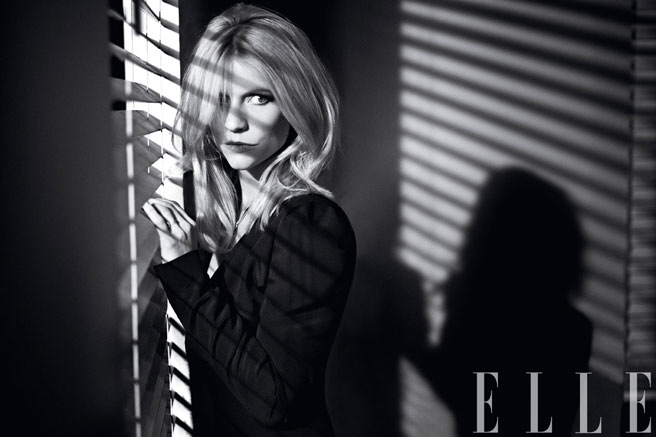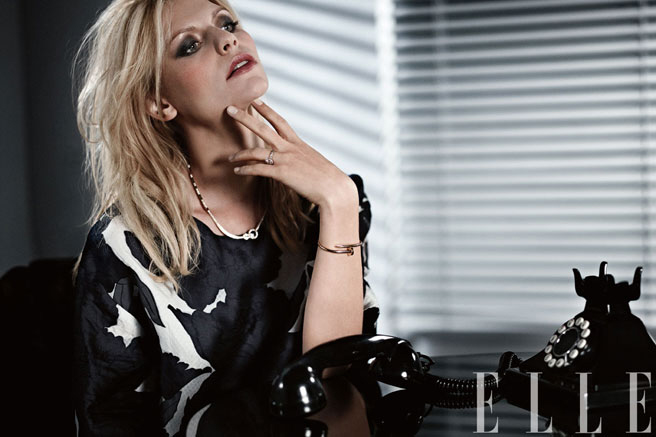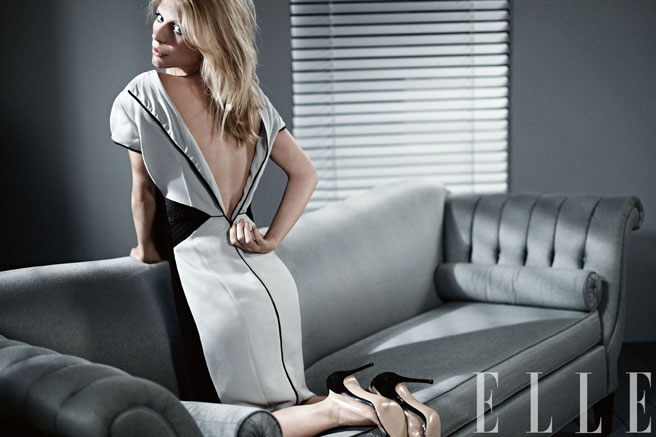 Photos courtesy of Elle.