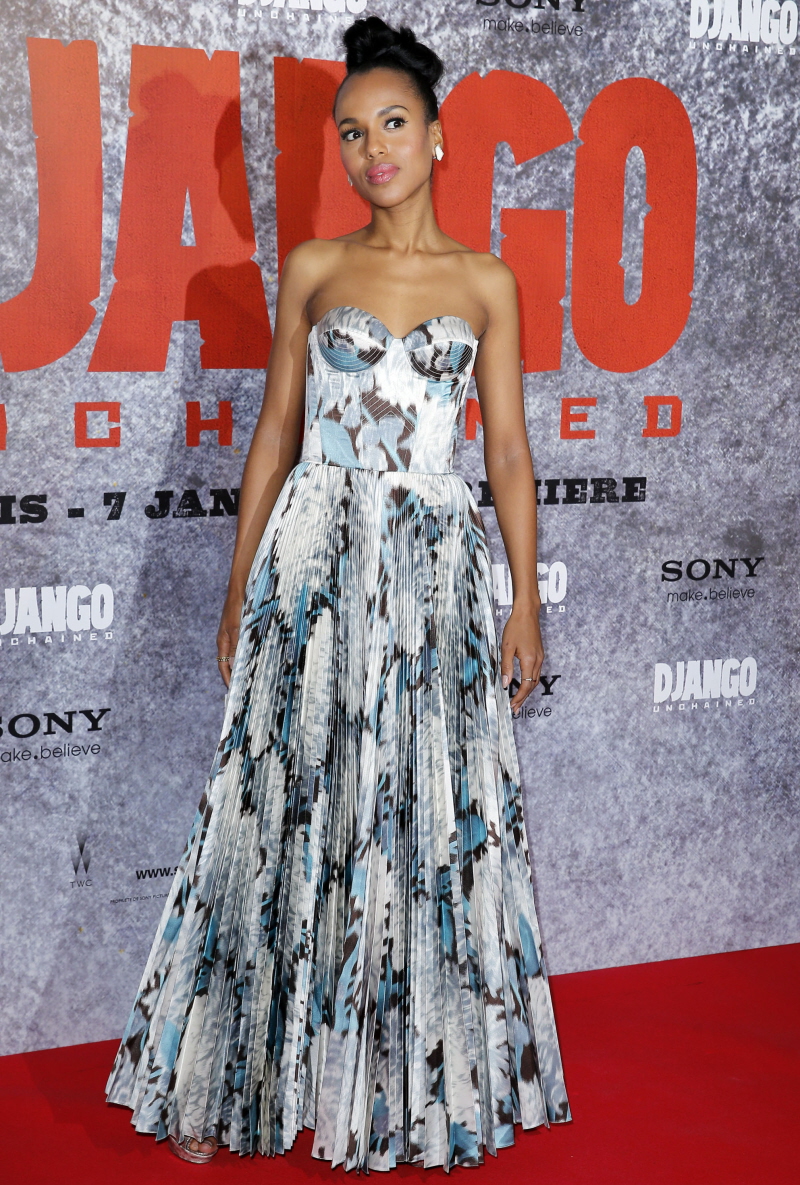 I had been looking forward to Kerry Washington's fashion for her Django Unchained publicity tour. Like, I had really high hopes after she wore that amazing Vivienne Westwood gown to last year's Emmys – it was a rare moment where it felt like an amazing style star had arrived. Unfortunately for all of us, Kerry's Django tour has been marred by some tragic fashions. I covered some of the weekend photos of Kerry yesterday – she wore a weird, acid-green ruffled dress for a photocall and a weird cut-out sack dress for a European premiere. It was just… not good.
And here are more choices from Kerry. Here's the thing: I know she loves clothes. I know she's actually working with a team of people to do some high-impact "looks". But I've got to wonder what her "team" thinks about their work. The long, multicolored strapless gown is Rochas – Kerry wore it to the Paris premiere of Django. This might be the high point of her Django tour! While CB and I aren't crazy about the structured boob cups, the fabric is pretty is the design overall is lovely.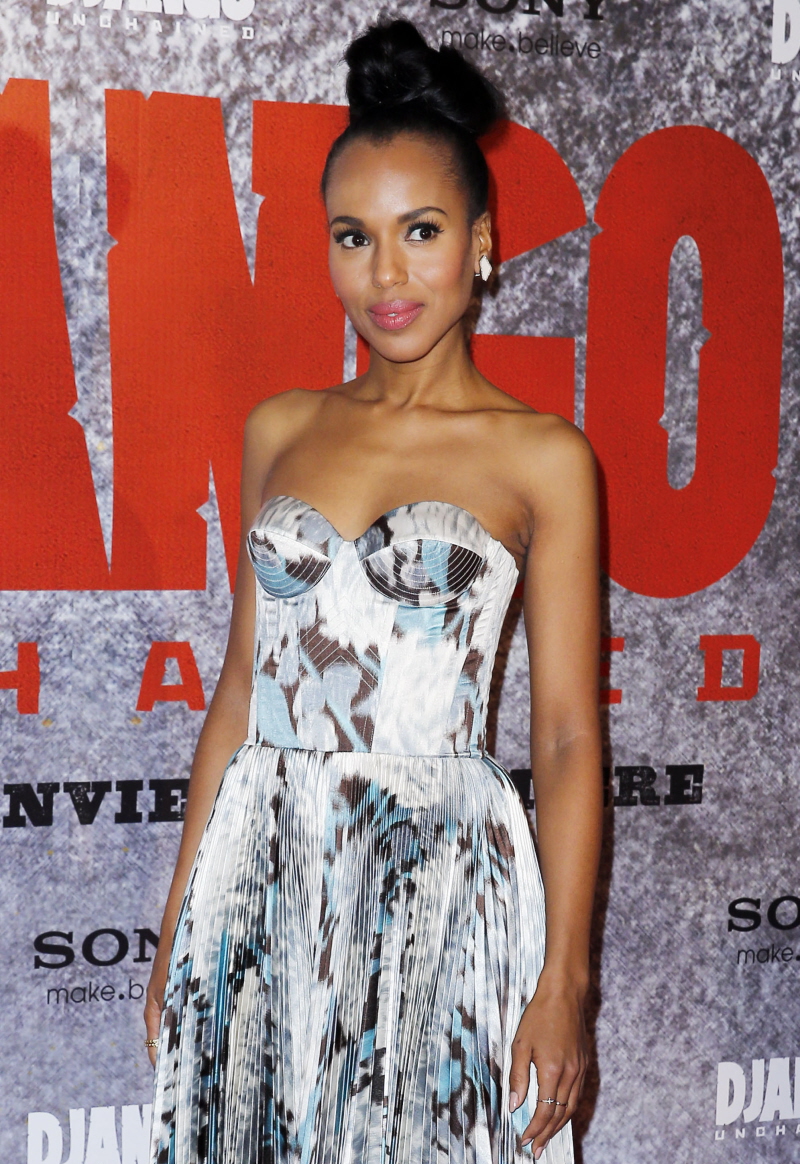 And here's the problem look – Kerry in Louis Vuitton in Berlin today. Outlets are saying that the white/pink bow (??) is Louis Vuitton too, so this might be a runway-to-red carpet look, as in this might be the way Louis Vuitton wanted their dress to be seen. If that's the case and Kerry was told, "Darling, you must wear this checkerboard dress with this flirty little hair bow!!" then maybe it's not ALL her fault. But it's still just a weird/dumb look for an adult woman. Now, if this was miniaturized for Harper Seven Beckham? Sure. I would be into it. But this whole outfit makes me worried that LV is all over the infantilization of women.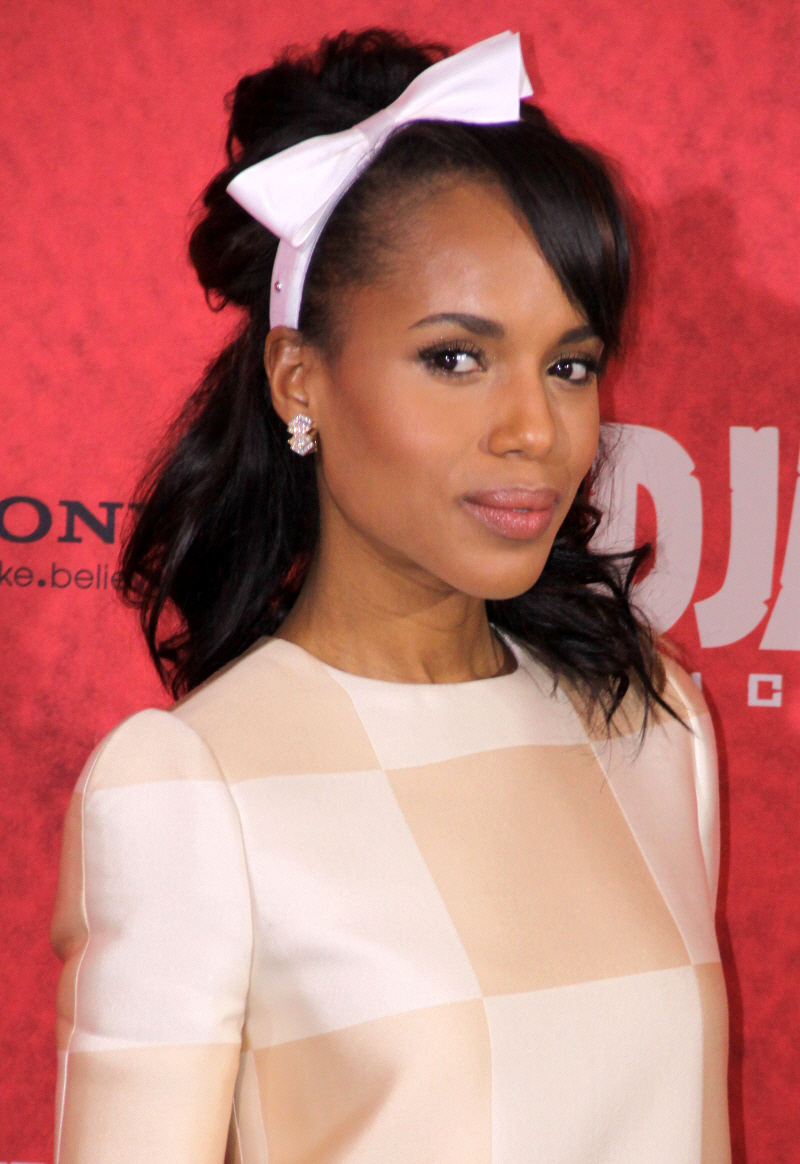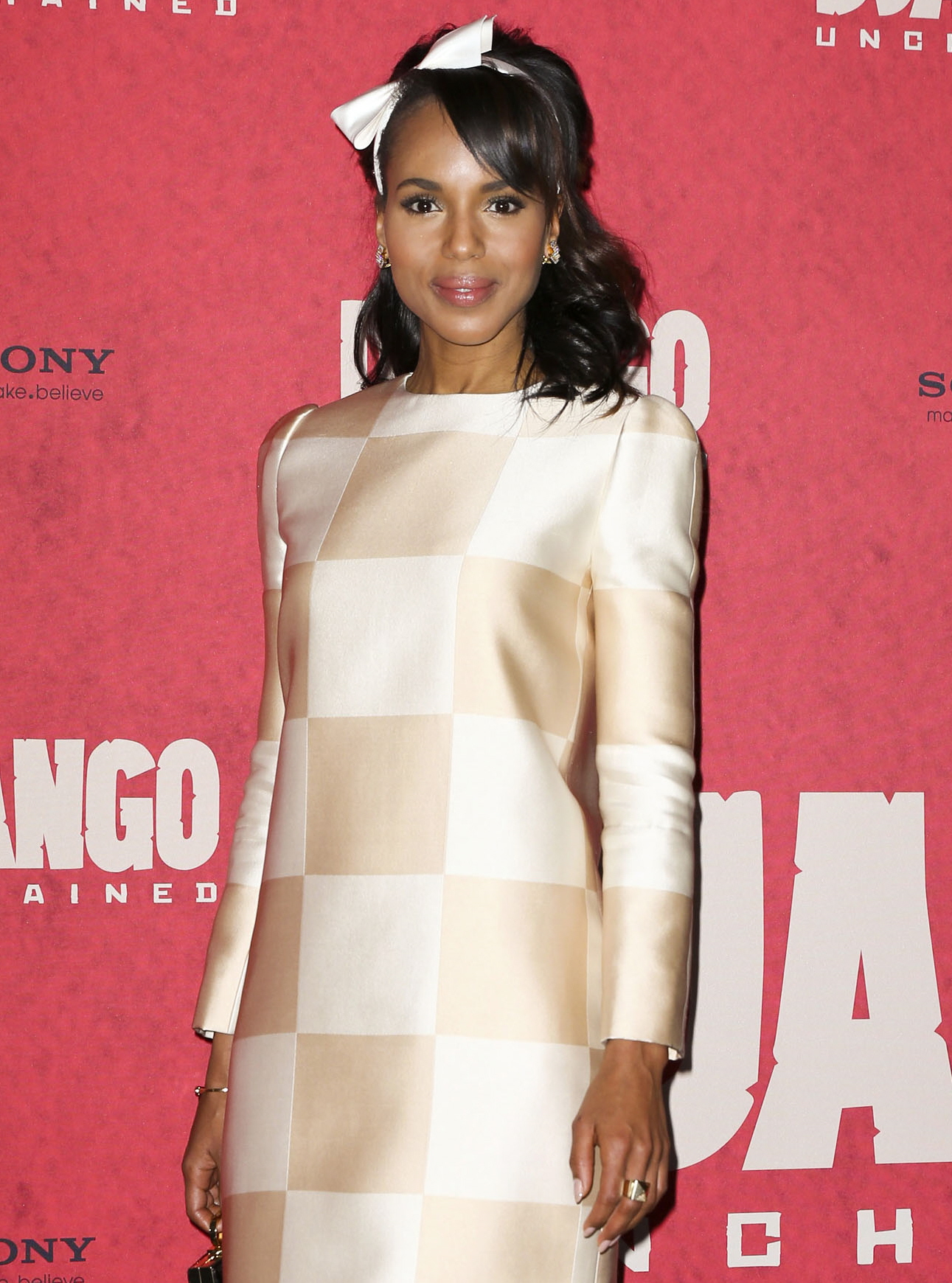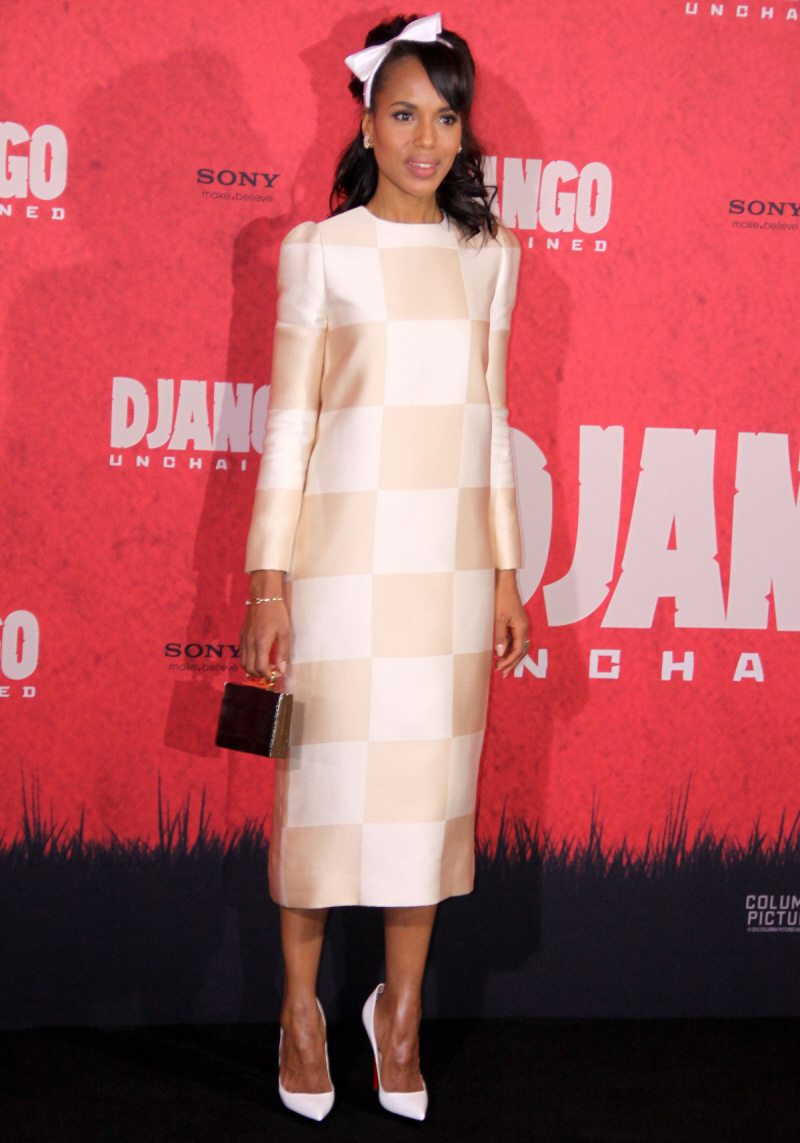 (PS… Bonus Quentin Tarantino as Velvet Elvis… and look at his tiny feet!)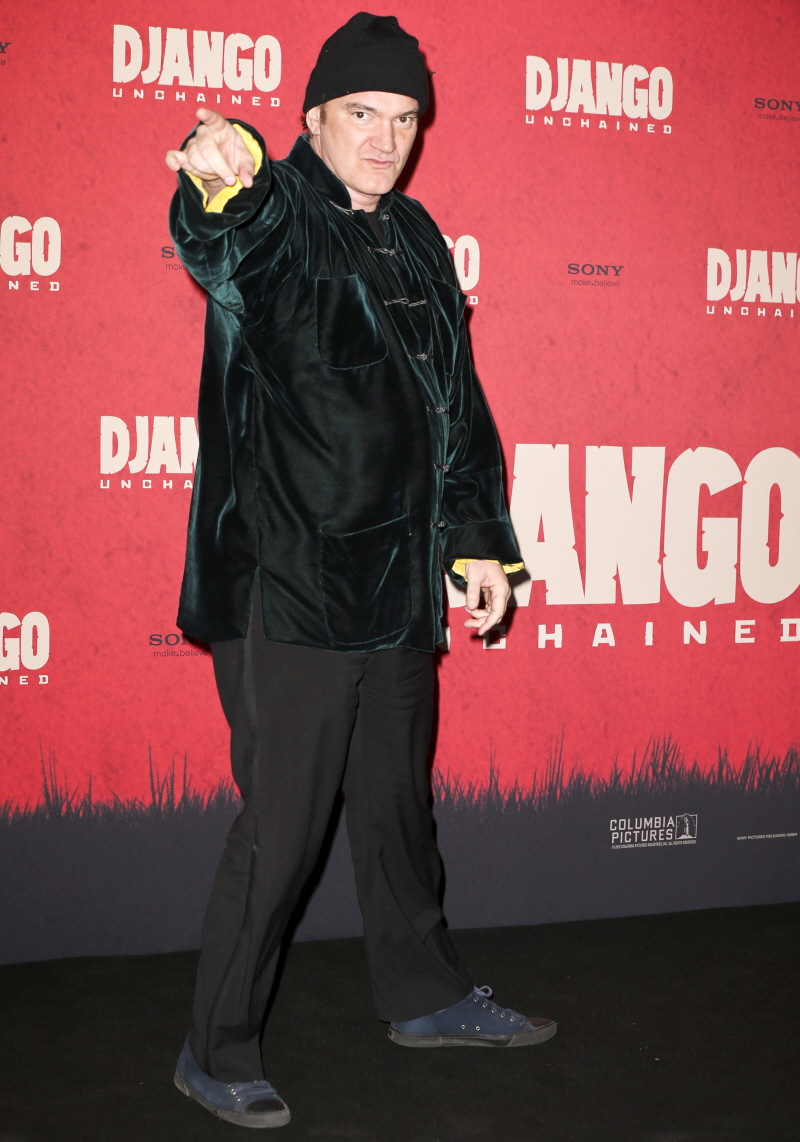 Photos courtesy of Fame/Flynet and WENN.