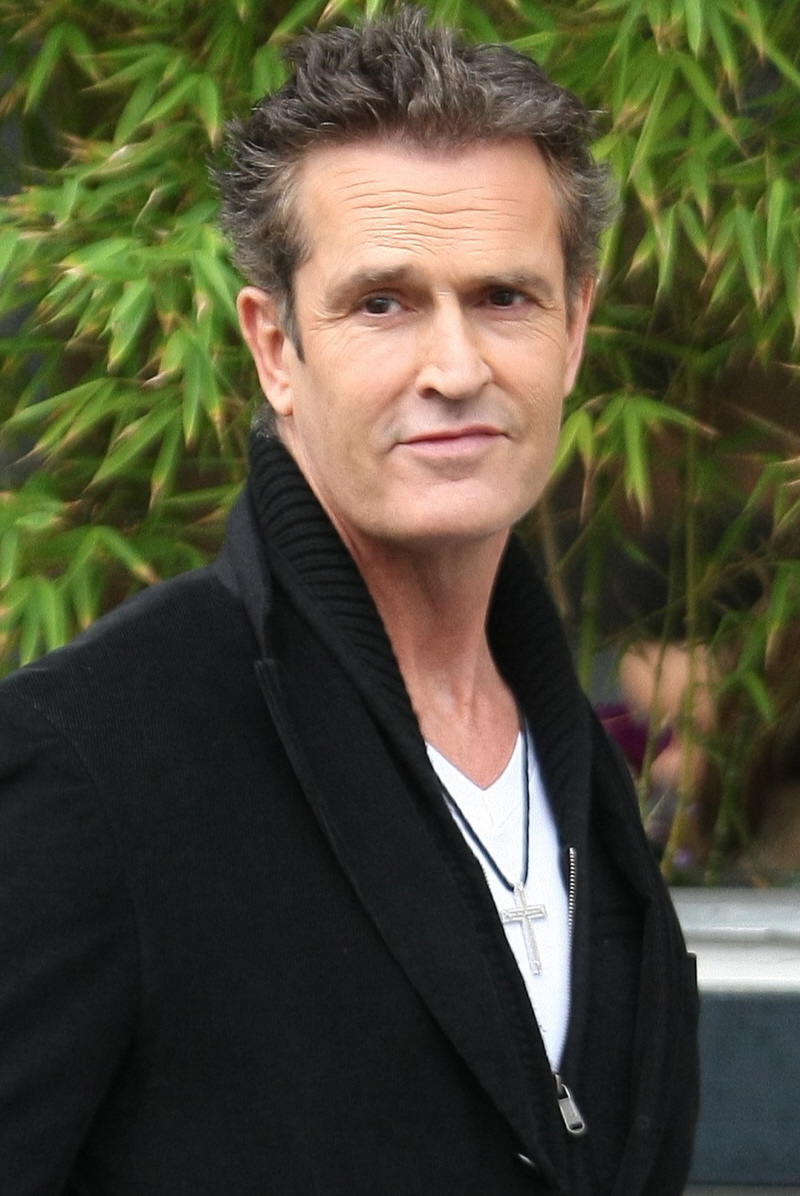 Do you like Rupert Everett's latest face? Rupert has had a lot of work done over the years, and while I'm happy to see that he no longer looks like a bloated, frozen Ken Doll, he really doesn't look like himself anymore. These pics are of Rupert leaving the ITV studios where he appeared on a talk show – which brings me to my good news! Rupert got a job! Amazing. He's on the London stage playing Oscar Wilde in The Judas Kiss. And you know what that means… lots and lots of new Rupert quotes as he promotes his play!! Rupert – much like Morrissey, another deeply bitter Englishman – is rather famous these days for being a nasty piece of work, for bashing gay people (he's gay) and gay marriage and gay adoption and loads of other stuff. So what's Rupert talking about these days? Everything!
Rupert says Oscar Wilde is his Jesus: "He fills me with the same compassion that Jesus fills other people with… As a gay person he's really the beginning of the gay movement in public…'Before Wilde, a woman would never have spoken about homosexuality, the words to describe it were things like "pathic", "inverted". Really he gave homosexuality its profile. And from that moment on I think the gay movement started."

Rupert is really a writer, not an actor. No, wait, he's BOTH! "I really love where writing has taken my life and I definitely want to go on doing it… One of my aims is to try and write screenplays for myself to be in. And I'm trying to get my Oscar Wilde film off the ground as well. I'd like to write another memoir and novel hopefully."

He doesn't like the socio-economic changes in England: He said "the face of London is totally changed," due to an influx of very wealthy tycoons, joking he could soon become a "court jester" to "some oligarch". He also condemned the Government as "ludicrous" and modern day conservatives "poisonous… The generation of conservatives under me is much more poisonous than my generation… Yes there's still a class system but it's more than that. We are about to become like the Indians were during the British Empire, a service station to a new class, the uber-rich."

He's not posh, he swears: Joking he would become a "courtier" in his interpretation of new London, he added "we" would no longer be able to afford to live in the capital "because they will have priced everything out." He emphasised he was not a member of the upper class himself, despite his public school education.

He was a Catholic slut in his youth: "I was a slut. I loved sex." Asked if he just loved sex or was furious with Catholicism he replied. "Both. You were told [at school] that if you got a hard-on, you should turn over and say a Hail Mary. You somehow make it work for yourself, but it gives you lots of bubbles inside. I wanted to tear everything down, and the way I found to do it was sex. They didn't necessarily have to be attractive. It depends how the lights are hitting you and how the drinks are hitting you. My whole life was about sex, really, in one sense or another."

The 1970s were for the blacks and the gays, but not so much in the '80s: "People were really turning against gays — they had been so popular in the 1970s. Being black was rather popular in the 1970s, too."

He slept with Sir Ian McKellen: "I did sleep with Ian McKellen, I loved stalking people. Now it's illegal, such a shame. Such fun."

His 2012 comments about gay marriage: "Why do queens want to go and get married in churches? Obviously this crusty old pathetic, Anglican Church – the most joke-ish church of all jokey churches – of course they don't want to have queens getting married. It's kind of understandable that they don't; they're crusty old calcified freaks. But why do we want to get married in churches? I don't understand that, myself, personally. I loathe heterosexual weddings; I would never go to a wedding in my life. I loathe the flowers, I loathe the f–king wedding dress, the little bridal tiara. It's grotesque. It's just hideous."
[From Pink News, The Telegraph and Gay Star News]
Rupert is such a big YIKES. I don't understand how he can embrace so much of the old-school "gay experience" and at the same time bash everything about the current, modern gay rights movement in England, in America and all over. What do you make of his class warfare? There's a genuine point buried in there about the service economy and colonialism and London becoming the playground for the super-wealthy… but Rupert just seems mad that HE is not one of the super-wealthy.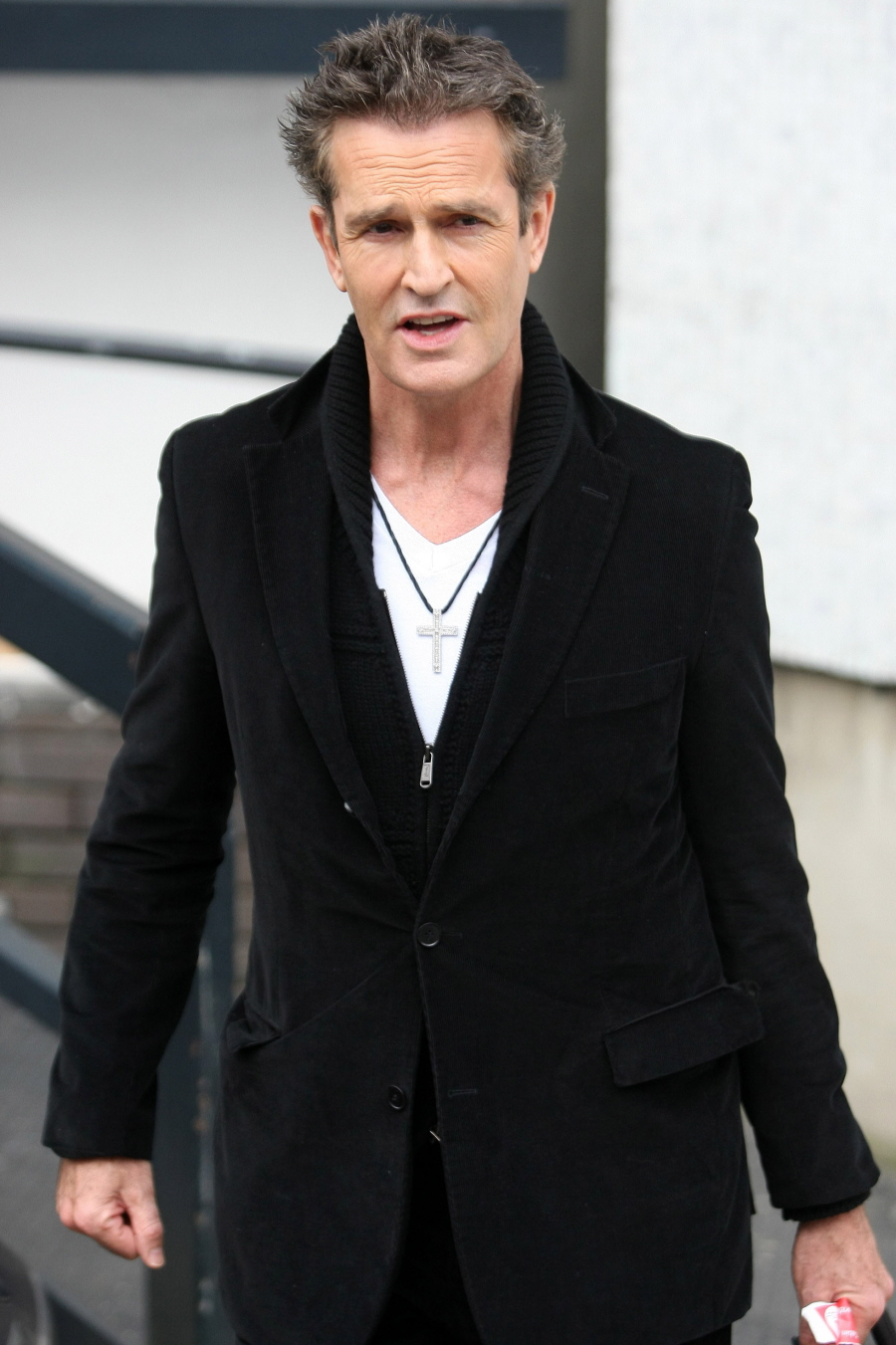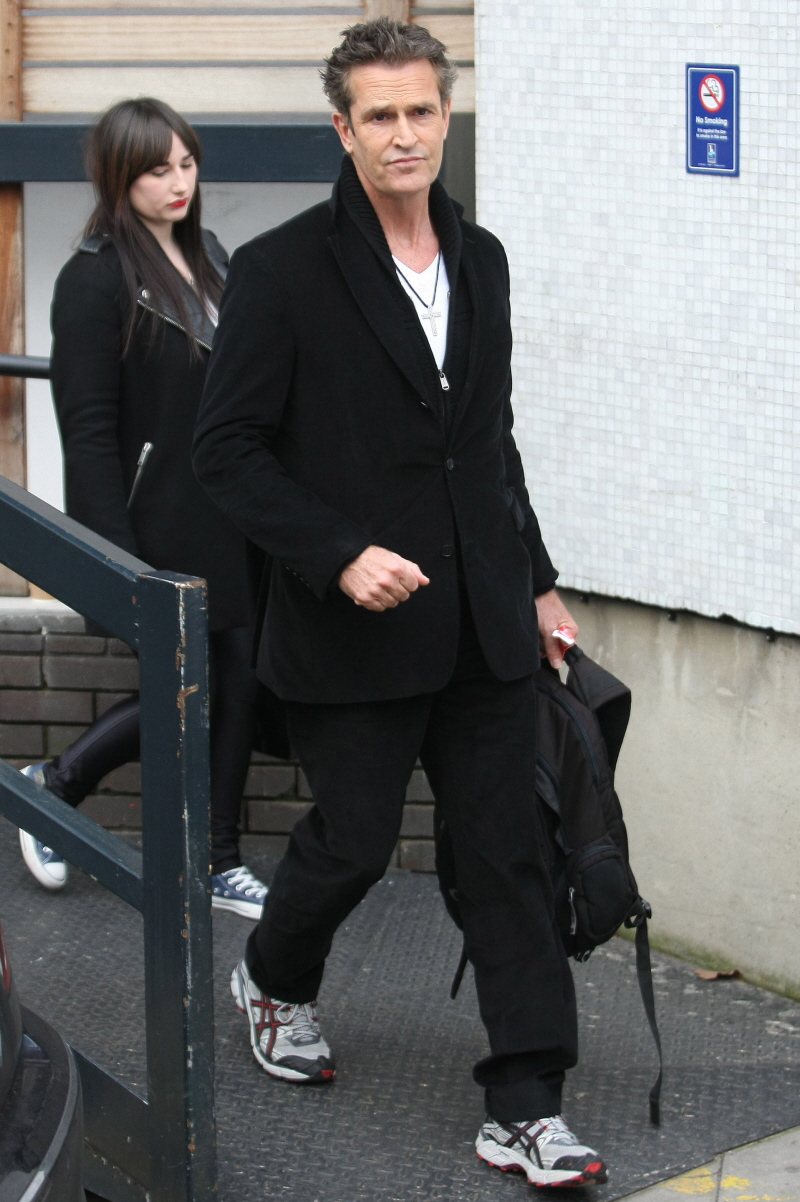 Photos courtesy of Fame/Flynet.