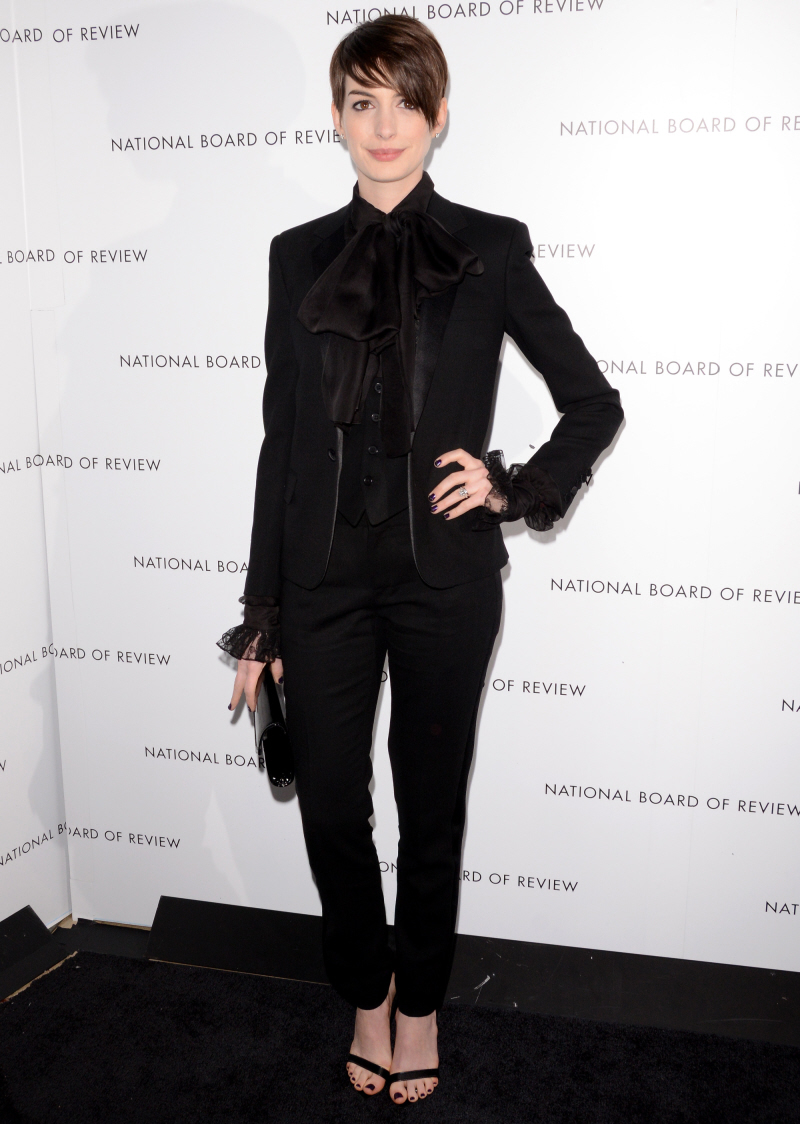 The National Board of Review Awards were held last night in NYC. I tend to think of the NBRs as the most prestigious of all of the critics' awards, but that might be a dated idea. It was definitely true a decade ago, but since then, various critics' awards (like the NYFCC and the LA Critics Awards) have vied to become AS important, as much of an Oscar-harbinger as the NBRs. You can see the full list of 2013 NBR winners here. As for Anne Hathaway, she was there because Les Miserables won Best Ensemble. Annie wore Saint Laurent Spring 2013 – a black tuxedo with flamboyant cuffs. I'm fine with the suit – I like when younger girls wear suits to these industry events. My problem is with her hair, which seems to be at a self-imposed awkward phase. At this point, I think Annie is only trimming the back and leaving the front too shaggy. It's the reverse mullet. PS… I dig her black mani & pedi. It's matchy-matchy, but it's cute.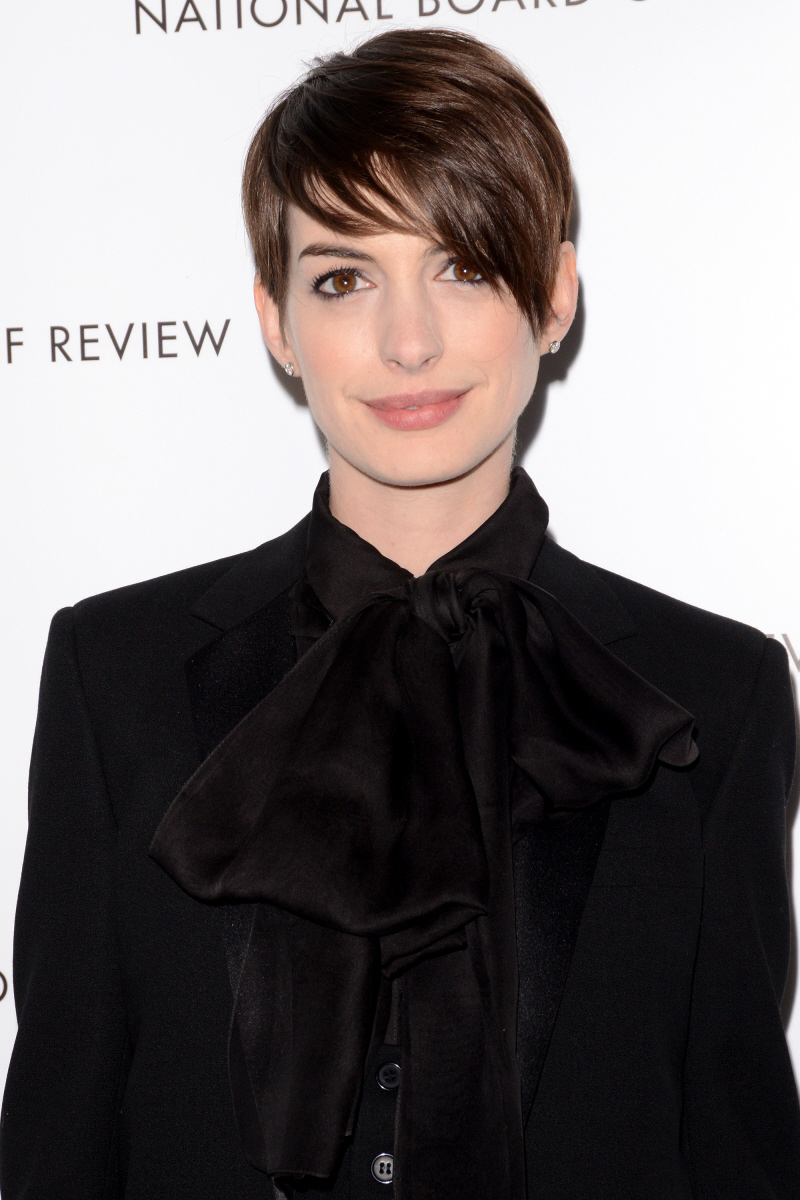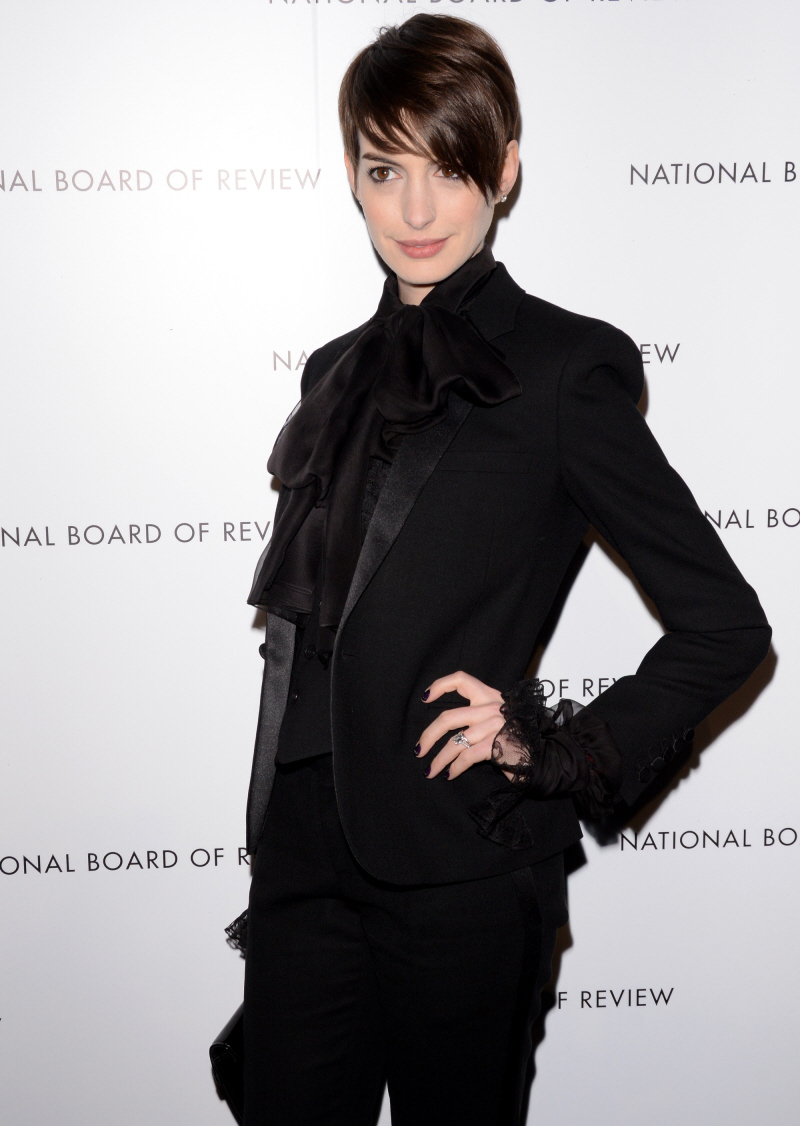 Here's Emily Blunt in Emilio Pucci – I like this dress on her a lot, and she looks good with John Krasinski. John was probably there because he co-wrote Promised Land, which picked up a "Freedom of Expression" Award.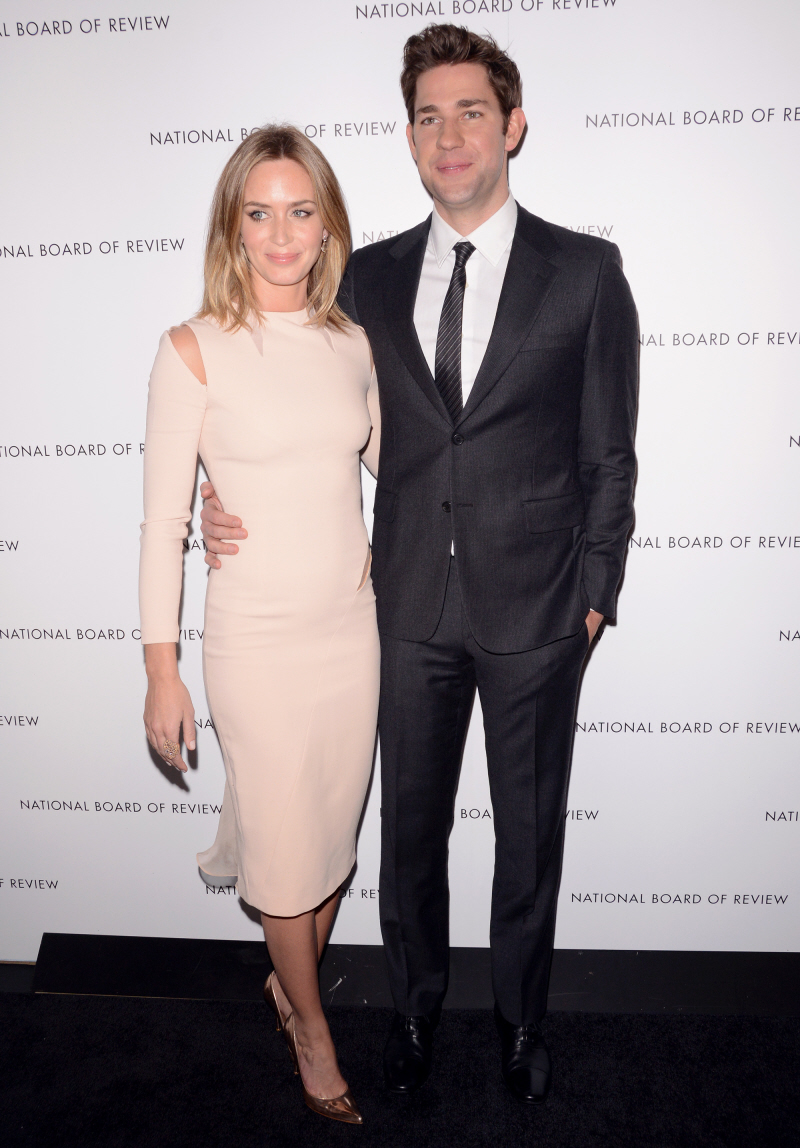 Amanda Seyfried (also there for Best Ensemble) in Bottega Veneta. It's an okay dress, but it kind of washes her out, which is very easy to do considering her coloring. Why doesn't she stick to darker colors? I don't get it.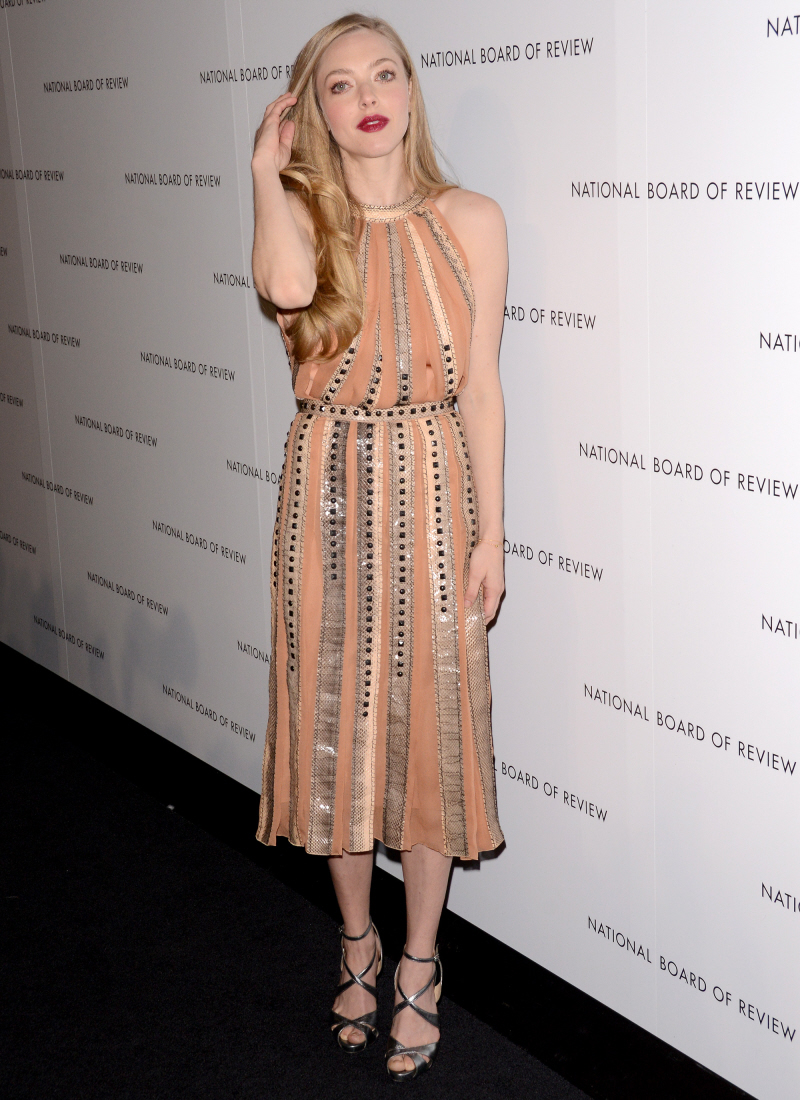 Jessica Chastain won Best Actress for Zero Dark Thirty. She wore Alexander McQueen and she made McQueen looks boring. Ugh, Jessica. Let me style you! I will have you looking like a ginger goddess in no time! You should be aiming for Rita Hayworth, not Duchess Kate.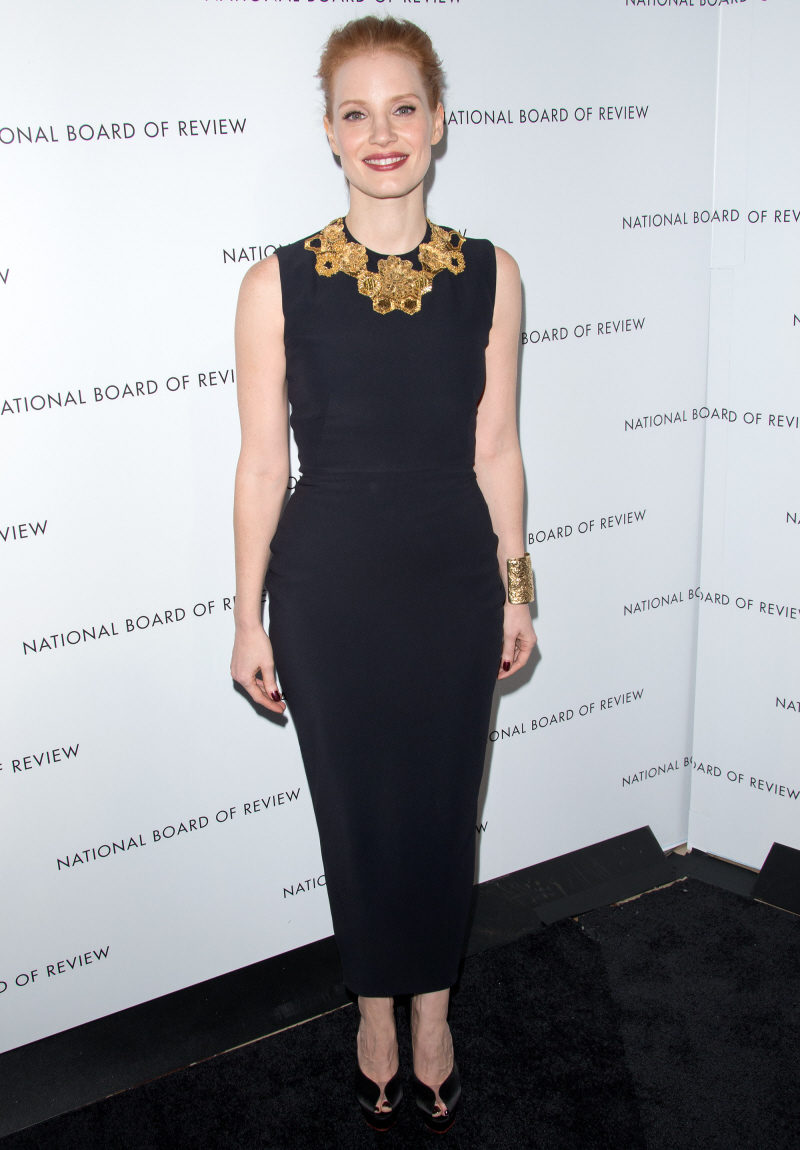 Photos courtesy of WENN.