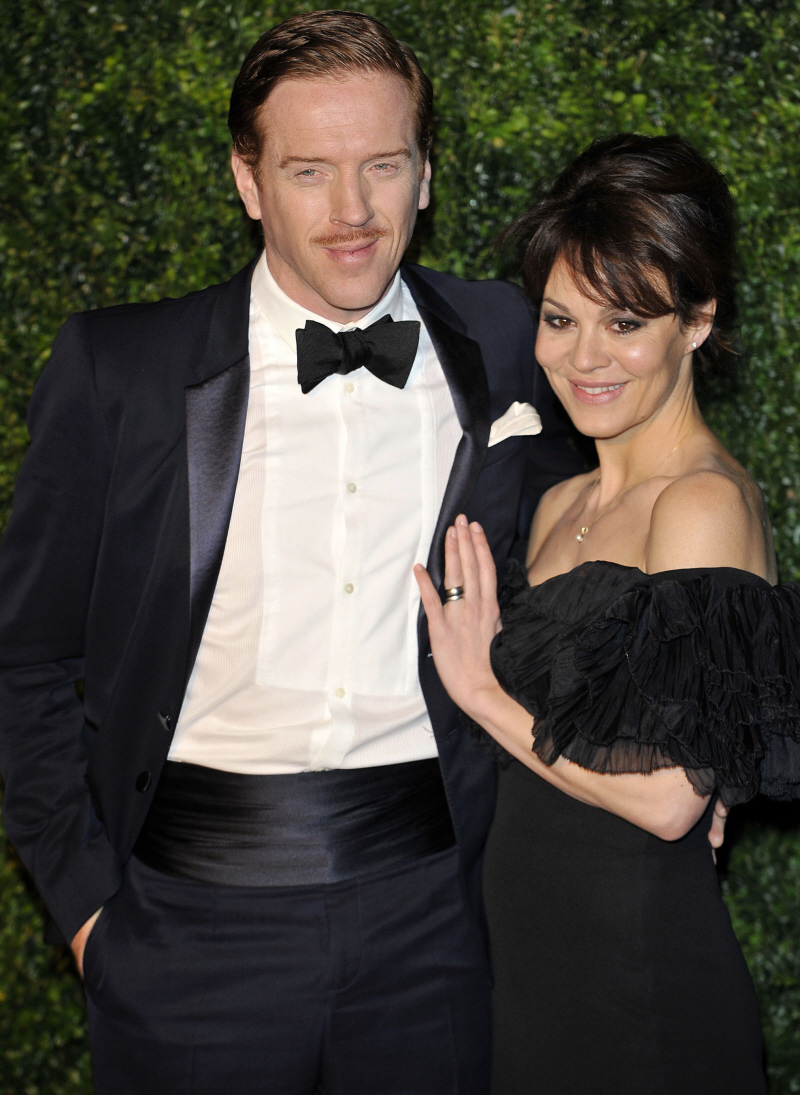 Damian Lewis (ginger heartthrob, English star of Homeland) has a fascinating interview in the new issue of Vogue UK. Damian is discussing how difficult it is to be away from his family (who live in England) for five months a year while he's in North Carolina working on Homeland. In the past, Damian has emphasized how he and his wife Helen make it work, and how Helen and his kids (Gulliver and Manon, 5 and 6 respectively) come to visit him while he's filming, but in this interview, Damian is talking about how really hard it is on him, and he tells a story about one of his kids that kind of broke my heart.
For many women the demands of juggling work and motherhood is a continual source of heartache. But Homeland star Damian Lewis has confessed that, for busy fathers, the guilt over being absent is just as strong. The 41-year-old is married to acclaimed actress Helen McCrory and the couple have two children, Manon, six, and five-year-old Gulliver.

The couple have a live-in nanny but Lewis admitted it was not a 'substitute' and children wanted their parents around.

The star's career is booming because of the success of the political thriller, in which he stars as a US marine who has been hired by Islamic terrorists to attack his home country. But the series demands that he spends five months of the year filming in Charlotte, North Carolina and Mr Lewis admits he feels he is missing out on the children's lives. He revealed his children had been honest about their unhappiness at his prolonged absence.

Mr Lewis told Vogue magazine: 'I was talking to Gully about something completely different and suddenly, without even looking at me, he said, "D'you know Dad? When you're away sometimes I look out of my bedroom window at night and I call your name, and I cry". I wrestle with this. I wrestle with it. Children like you being around. They just really like you being around. I don't think there is any substitute for doing it well and just doing it right. And doing it right is just being there. Nobody is perfect but being there is a good start.'

Miss McCrory, who has starred in Harry Potter, The Queen and Skyfall, said while she had her children relatively late the benefit had been that she established her career and was now in a position to choose which projects she undertook. She said the couple tried to ensure that only one of them was away working at a time and she organised her career around her children's needs.

The 44-year-old explained: 'It has got to be a damn good offer to coax me away from them, which is probably why the projects I have worked on since they were born have been such interesting ones.'

When they are not working, the pair live in London, a city to which Lewis feels "committed".

"As much as we may look like power-hungry, mad people, we are very committed, first and foremost, to living our life," said Lewis. "LA is interesting but it's not one of the great places. It's an inferior city to London."

Lewis described his life in London, where he grew up, as close to his "fantasy" of "the happy, slightly chaotic, noise family" that has "sunday roats, and friends coming round and walks with the dog".
[From The Mail & The Telegraph]
Damian's story about his child made me wonder what our reaction would be if a mother had shared this story. I think we would be much, much harsher. I think we would be judging her for working in another city for five months a year while her husband stayed at home with the kids. I know this because it seemed like too many of you freaked out when Claire Danes admitted that she really had no interest in being a stay-at-home mom in a magazine interview – Claire said: "I think I would make a lousy stay-at-home mom. It just wouldn't suit me. I feel so fortunate, in that I've had this arrow-straight focus…that I wanted to act." If saying that makes Claire a lousy person (which I don't agree with – I think it was brave of her to talk about how much she loves to work, regardless of motherhood), then is Damian a lousy parent too because he prioritizes work ahead of his children's wishes?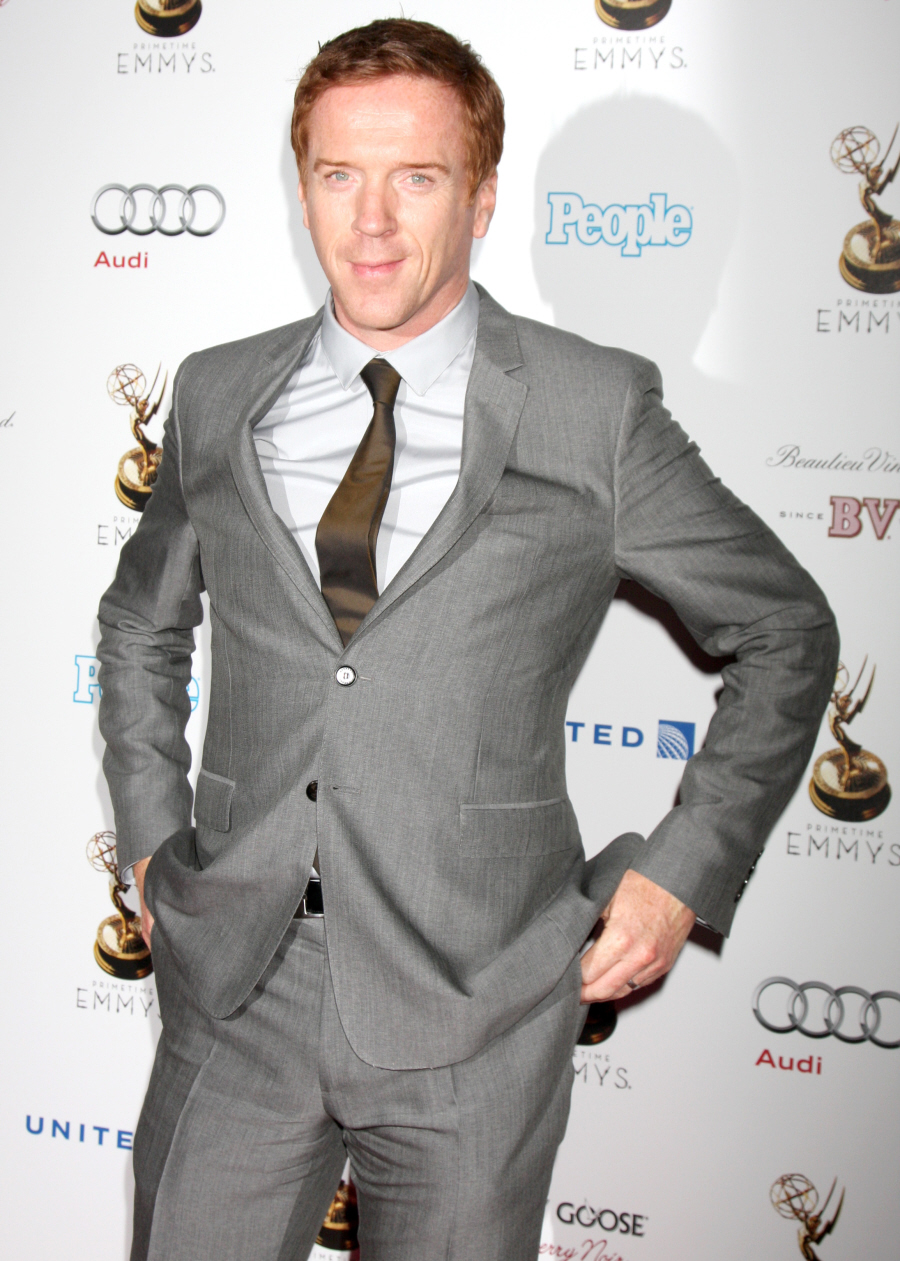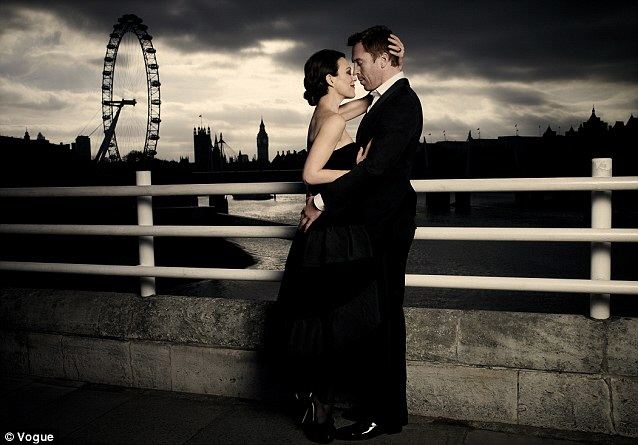 Photos courtesy of WENN, Vogue UK.