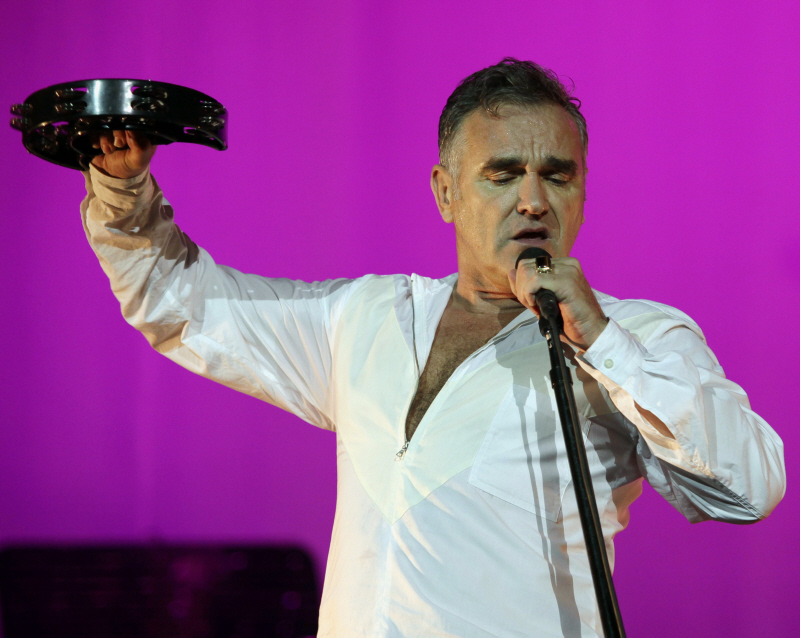 Morrissey hates the Chinese people. He hates them so very much. But not as much as he hates the royal family, and that hatred pales in comparison to his rage-loathing specifically of Duchess Kate. That was the last time we covered Morrissey too – go here to read his analysis of Duchess Kate's pregnancy and how Dr. Morrissey believed that she was never really sick. He's not just a ball of hate, he's also a rather brilliant (brilliantly awful) conspiracy theorist. Here's what I didn't know, though: Morrissey also has a blinding hatred for run-of-the-mill celebrities and athletes. Shocking!! In a recent interview, he took Victoria and David Beckham to task, because the Beckhams apparently whizzed in his organic cornflakes.
Victoria and David Beckham are about as close to royalty as you can get in the U.K. without an actual crown, but there's at least one Brit who doesn't bow down to their throne: singer Morrissey.

To say that the outspoken musician is not a fan of the couple would be a huge understatement. He recently let loose some choice words for the two during an interview with Loaded magazine (via the Daily Mail).

"I'd…have the Peckhams dragged to the edge of the village and flogged," he snapped, intentionally mispronouncing their names. "They are insufferable to anyone of intelligence, and they actively chase the paparazzi."

But they're not the only ones to blame for their elevated status, the 53-year-old continued. "We don't seem to realize that David and Victoria Peckham will soon be back, and God forbid they will be bestowed with titles Sir and Lady Peckham," he said pointedly of rumors that the couple and their four kids may relocate back to London from Los Angeles. "This is what's wrong with this country, we don't seem to care."

The soccer star, 37, and his fashion designer wife of 13 years, 38, are not Morrissey's first targets. In December, the musician took aim at Kate Middleton, saying that she was responsible for the suicide of hospital nurse Jacintha Saldanha, who was tricked by two Australian DJs into helping reveal details about the pregnant Duchess' condition.

"It wasn't because of two DJs in Australia that this woman took her own life — it was the pressure around her," he told New Zealand's 3News, adding that he believed Middleton was in the hospital "for absolutely no reason" and felt "no shame" about Saldanha's death. "The arrogance of the British royals is absolutely staggering."
Did I build that up to much? Because as I really look at what Morrissey said… it's not like he threw a flaming pile of dog poop at them, you know? He could have said much, much worse things about the Beckhams. Like, he could have mentioned that David may or may not have a wandering dong. He could have said something about eating disorders. I'm just saying… he had more material to work with, and he didn't go there. He didn't go personal, he went socio-economic, he went with a rather old-fashioned threat of violence. Yes, this could have been much worse.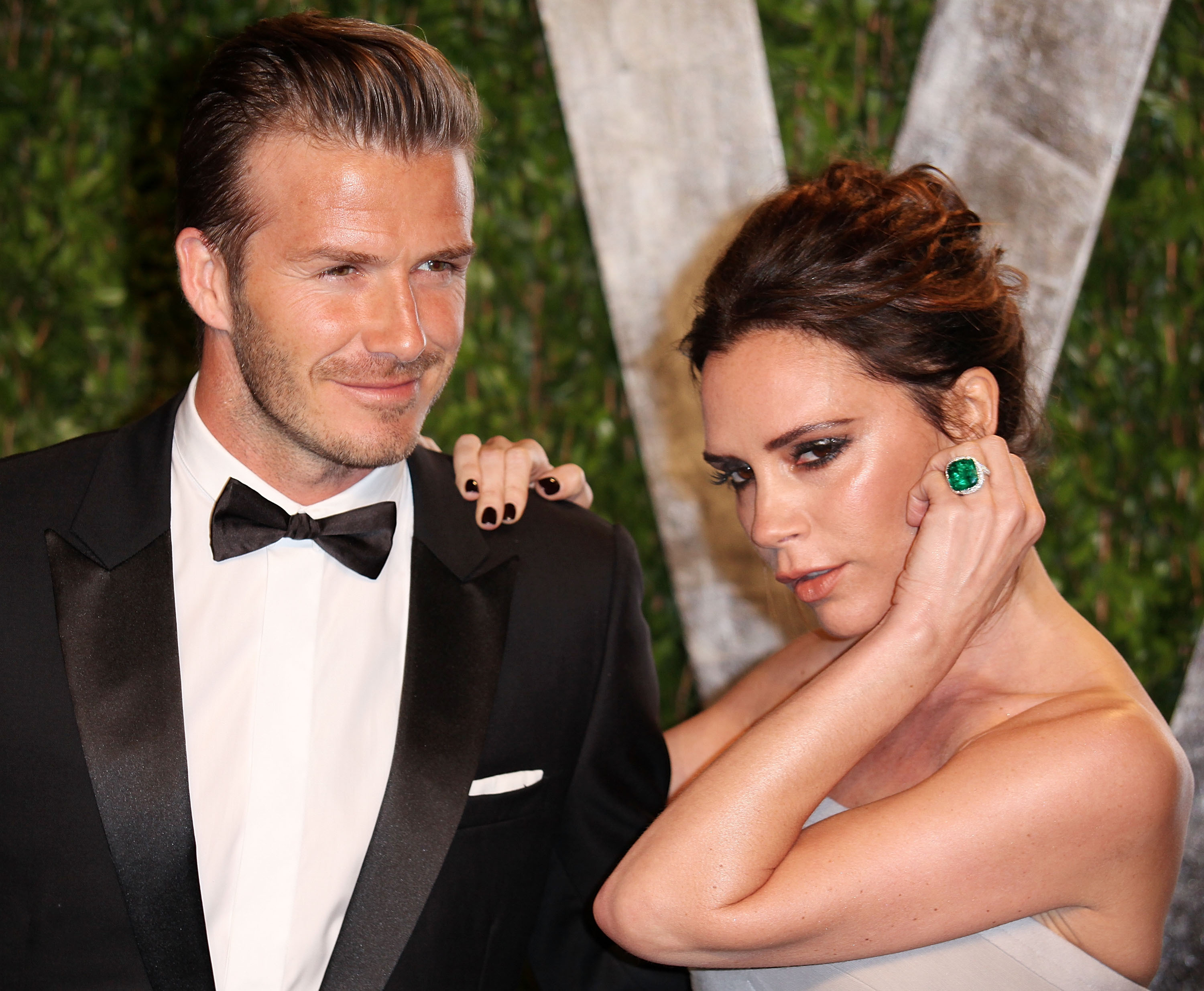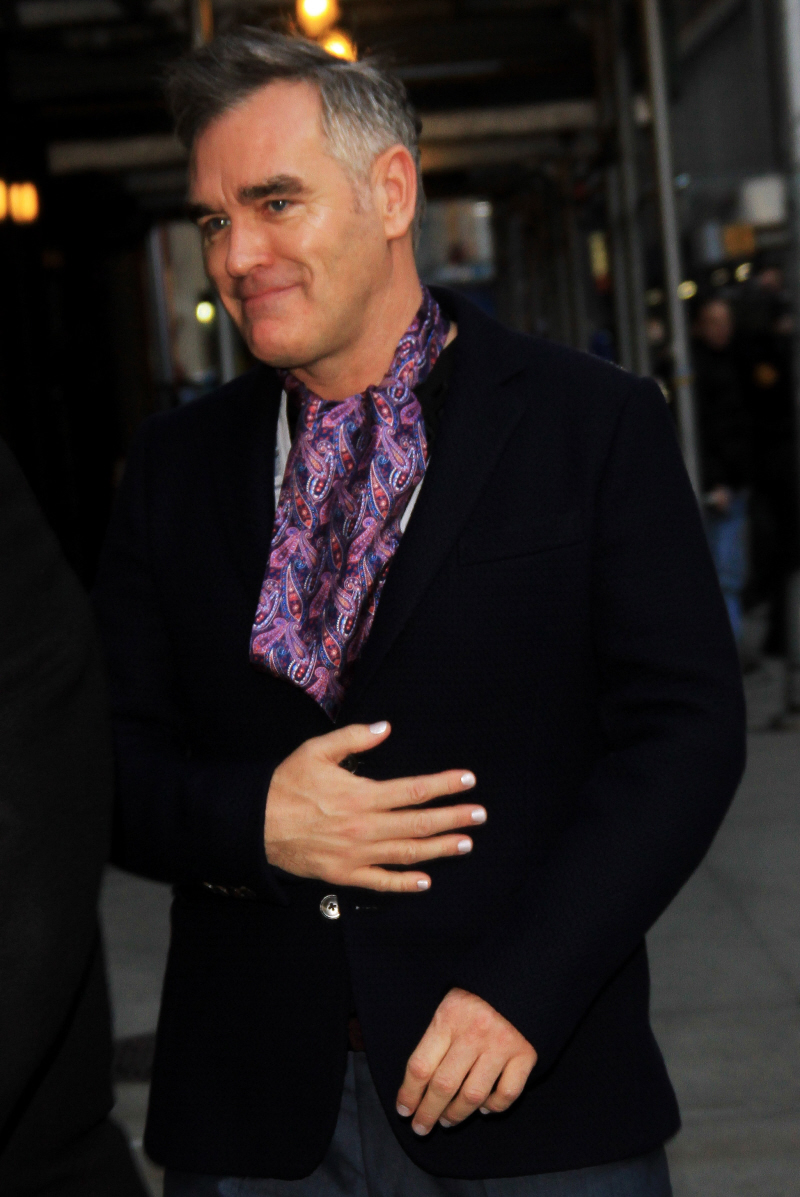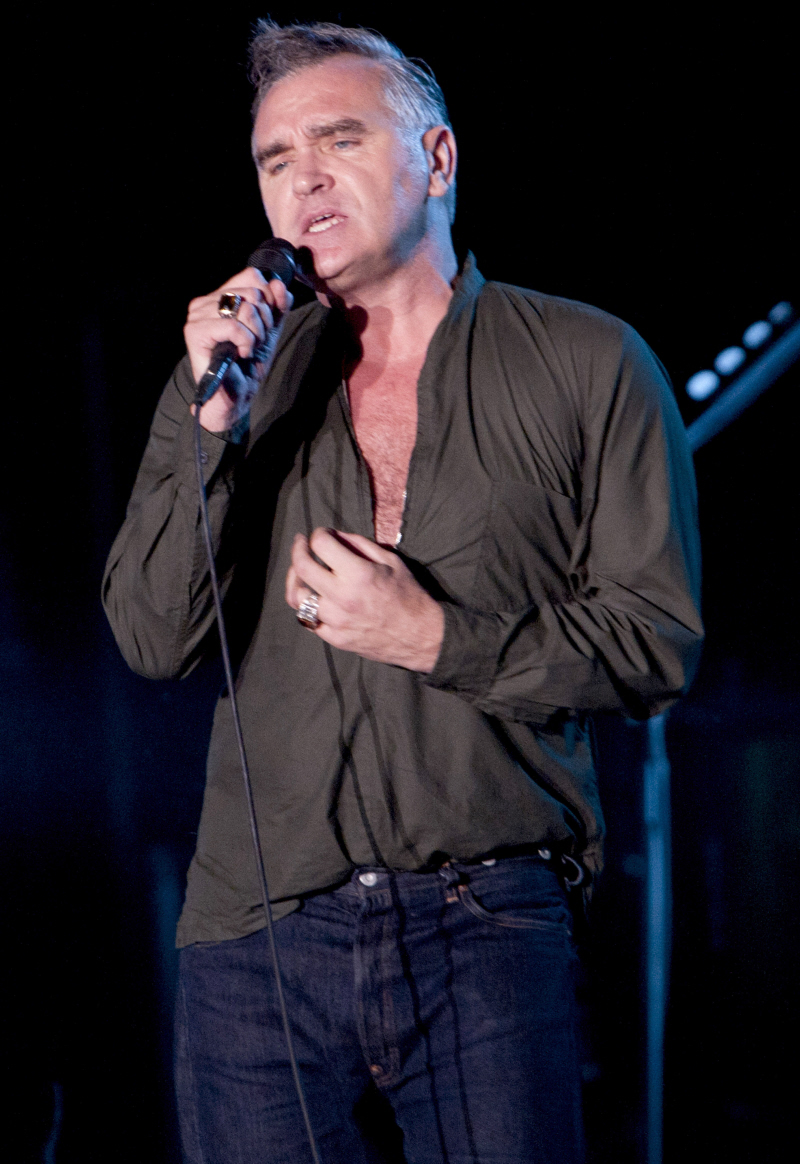 Photos courtesy of WENN.