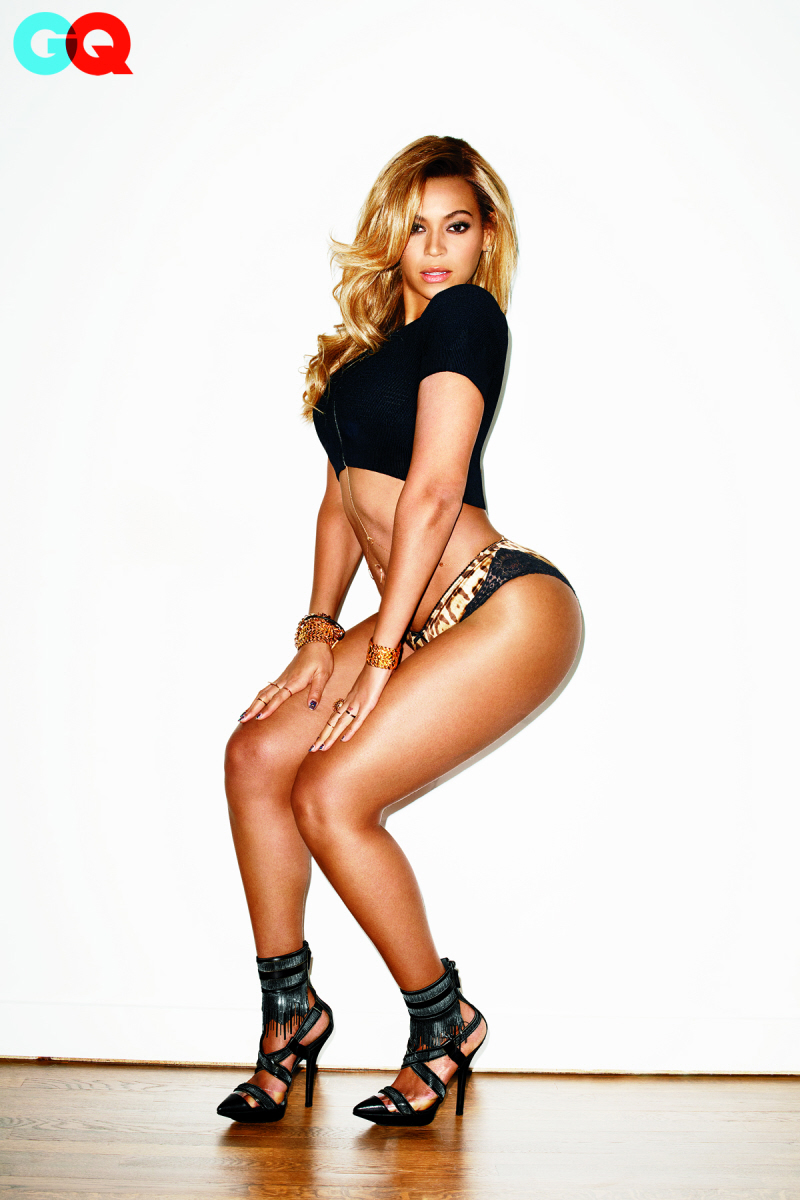 I didn't realize it yesterday when we were talking about Beyonce's GQ cover that the pictorial is by Terry Richardson. So… of course. Of course it looks so trashy and p0rny. Because that's Uncle Terry's speciality. You know what I spend too much time thinking about? I think about whether these white-backgrounded, antiseptic, sleazy-p0rny Terry Richardson photo shoots really affect the way men think about sex and women on an aesthetic level. It just feels like the fast-food version of "sexiness" – no art, no mystery, no shadows, no nuance, just clinical, too-bright photos of scantily-clad girls looking sort of bored and vapid. Speaking of, you can read Beyonce's GQ piece here. Some highlights:
Beyoncé on her work ethic: "I worked so hard during my childhood to meet this goal: By the time I was 30 years old, I could do what I want. I've reached that. I feel very fortunate to be in that position. But I've sacrificed a lot of things, and I've worked harder than probably anyone I know, at least in the music industry. So I just have to remind myself that I deserve it."

…on her upcoming Super Bowl performance: "One of the reasons I connect to the Super Bowl is that I approach my shows like an athlete," she says now. "You know how they sit down and watch whoever they're going to play and study themselves? That's how I treat this. I watch my performances, and I wish I could just enjoy them, but I see the light that was late. I see, 'Oh God, that hair did not work.' Or 'I should never do that again.' I try to perfect myself. I want to grow, and I'm always eager for new information."

…on her power: "I now know that, yes, I am powerful. I'm more powerful than my mind can even digest and understand."

…on her work: "I love my job, but it's more than that: I need it. Because before I gave birth, it was the only time in my life, all throughout my life, that I was lost."

Solange Knowles on her sister's pursuit of perfection: "I have very, very early‑on memories of her rehearsing on her own in her room. I specifically remember her taking a line out of a song or a routine and just doing it over and over and over again until it was perfect and it was strong. At age 10, when everybody else was ready to say, 'Okay, I'm tired, let's take a break,' she wanted to continue—to ace it and overcome it."
The GQ piece is pretty short – it's only 2 pages, less than they would give to a male cover profile – and I would recommend that you read the whole thing. There are even more gems in there, including Beyonce's thoughts on encouraging women to be financially independent from men, and there's a lot about "The Beyonce Archive". She has a working archive of everything she has ever done, said, written, sung, etc, and it's all contained in a "temperature-controlled digital-storage facility that contains virtually every existing photograph of her, starting with the very first frames taken of Destiny's Child, the '90s girl group she once fronted; every interview she's ever done; every video of every show she's ever performed; every diary entry she's ever recorded while looking into the unblinking eye of her laptop." It also includes, oddly enough, THOUSANDS of hours of footage from her full-time "visual director" who has literally been following her around with a camera SINCE 2005. I seriously can't even imagine living like that.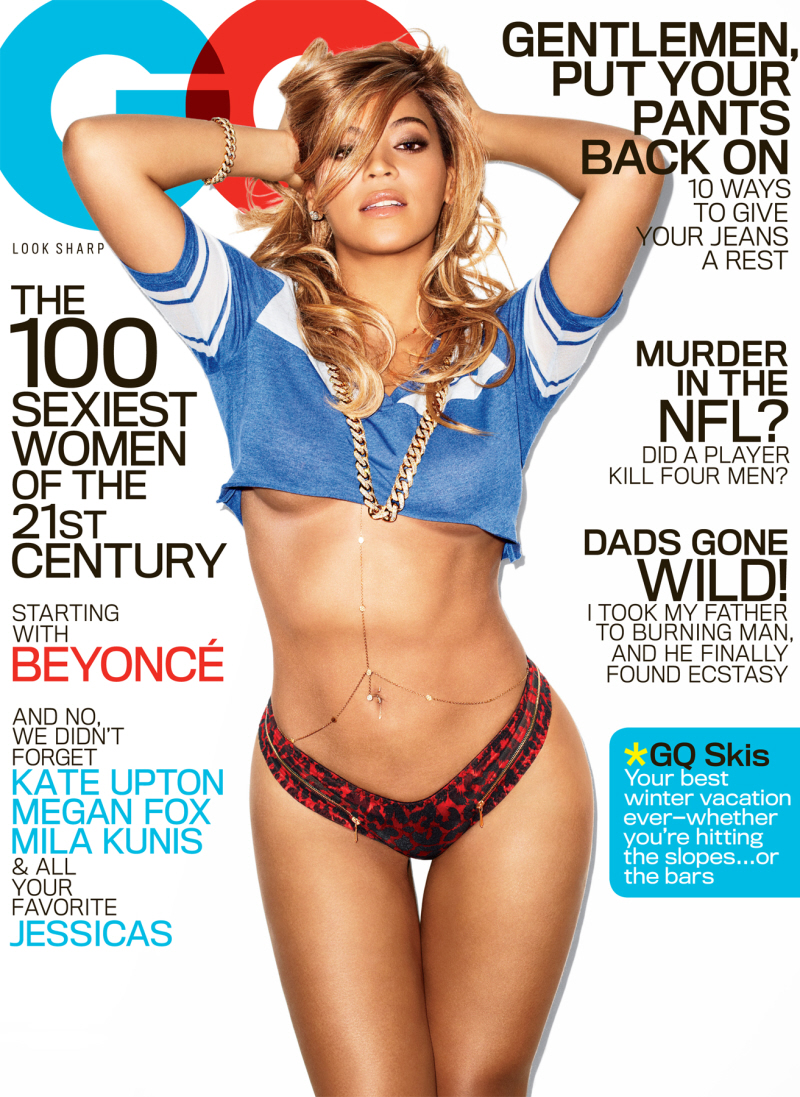 Photos courtesy of Terry Richardson / GQ.