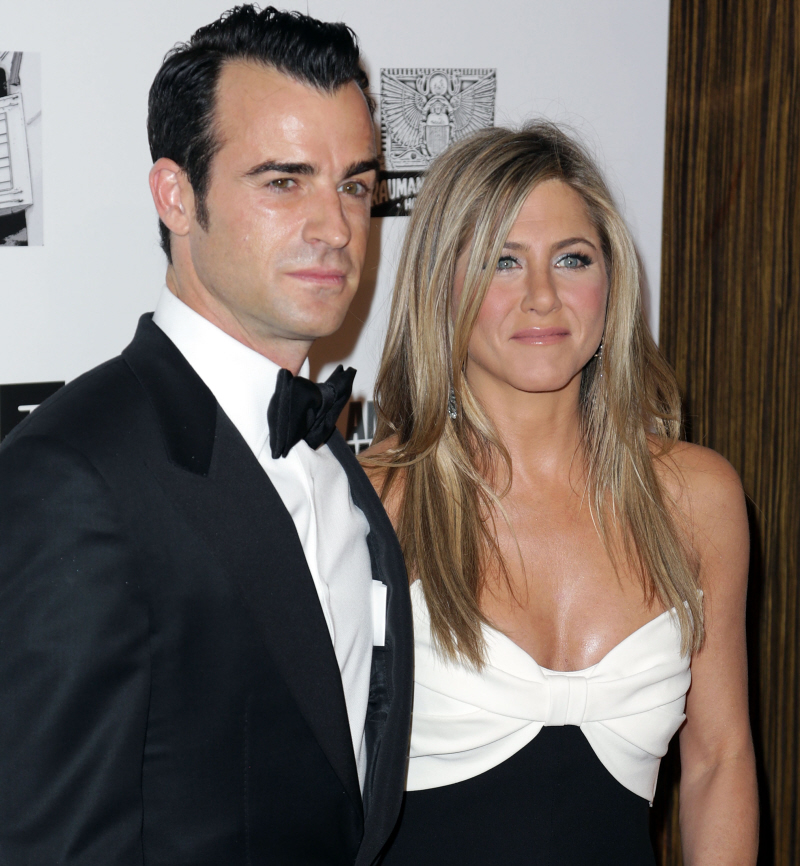 Jennifer Aniston has been all over the place this week, but I've been ignoring her because I'm kind of over it. There are gossip phases, and this week is my "Ugh, Jennifer Aniston is the embodiment of watching paint dry" phase. Don't worry, I'm sure this phase will be over in a few weeks and then I'll be interested in hearing about her wedding/baby bump/nose job/whatever. On Wednesday night, Jennifer "won" a People's Choice award for her "comedic performance" in Wanderlust. Chica seemed pretty toasty when she accepted her award, which is her People's Choice tradition – she's always one of the first people to win or present, and she's always kind of drunk. You can see the photos and her acceptance speech here – her dress was horrible!
Earlier in the week, Jennifer appeared on Jimmy Kimmel's new (earlier) show. I'll show you this video because it leads into the tabloid story I wanted to discuss. Jennifer's peplum'd dress is not that cute (it would have been much better without the peplum). She's flashing her ring a lot too. But she tells some stories about Justin and their vacation together in Cabo, blah blah.
Anyway, from the way Jennifer is talking about their Cabo vacay, you'd think that it was all hearts and roses and oily hipster sex. Not so much, says Star Mag.
Even movie stars get cabin fever. Jennifer Aniston and her fiancé, Justin Theroux, planned an 11-day dream vacation in Cabo, but boredom quickly set in. "After four days, Justin started getting restless," a source reveals. "When Jen started harassing him about ignoring her, he said he wanted to cut the trip short. She flipped out and said if he really loved her, he wouldn't be bored."

Justin stormed off to ride his ATV in Baja, leaving Jen alone to call friends to complain about her fiancé ruined their vacation.
[From Star Magazine, print edition]
This story might not be true, but I would buy that there's a vein of truth to it, in that Justin is getting a glimpse of what his life with Jennifer is going to be like. Yes, lots of nice vacations and shopping and staying in fancy hotels and resorts. But there's also the crushing boredom. The incessant talk about hair. The drinking. The narcissism. The Aniston.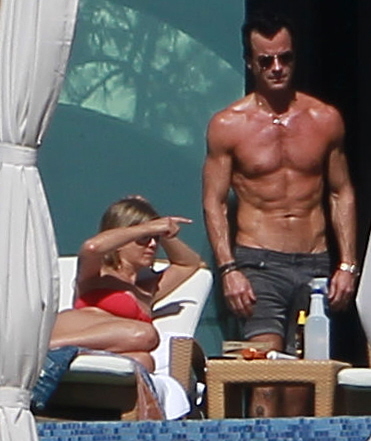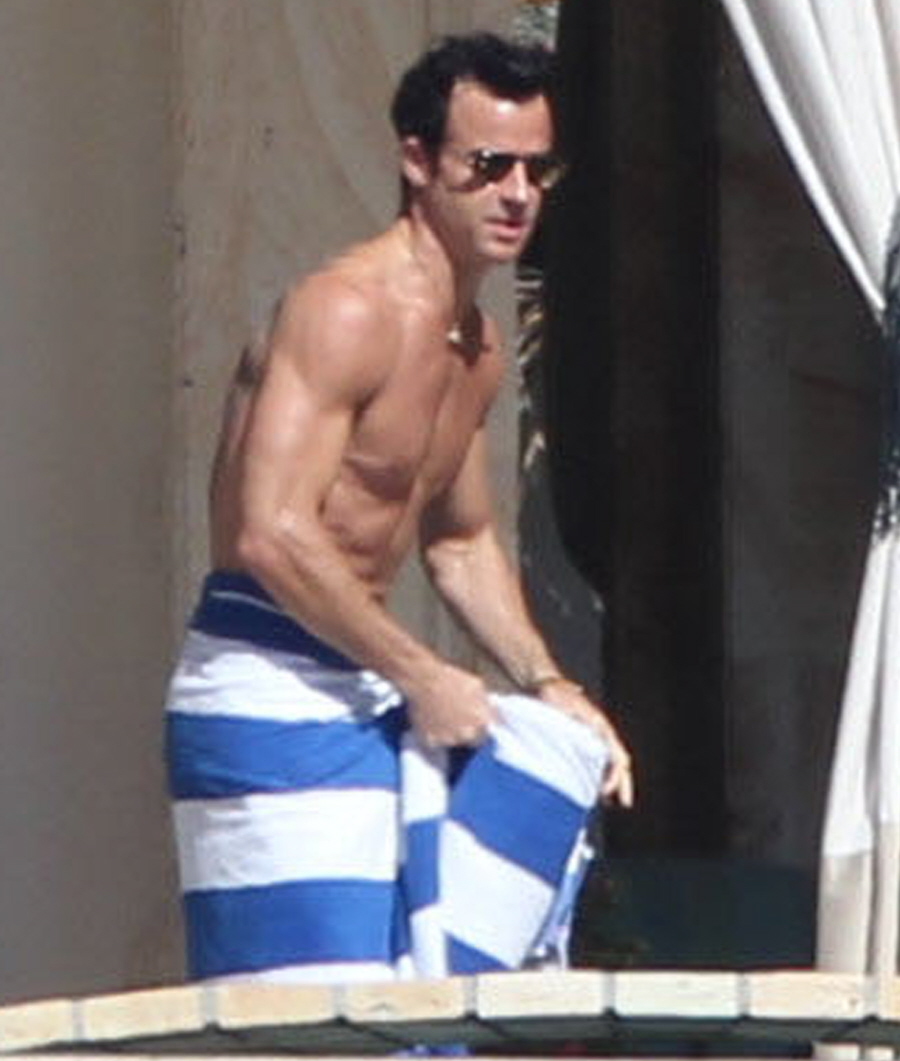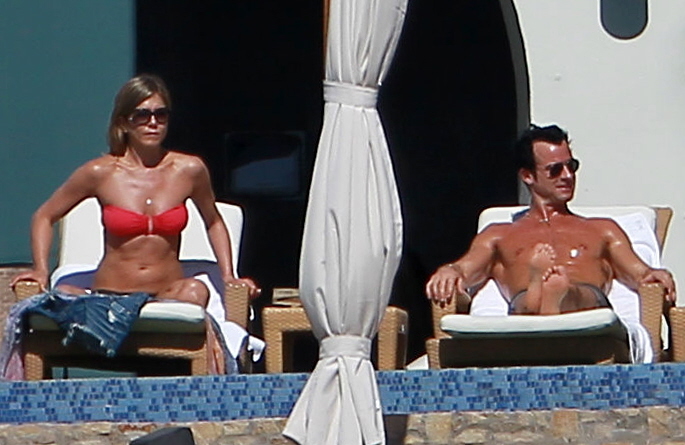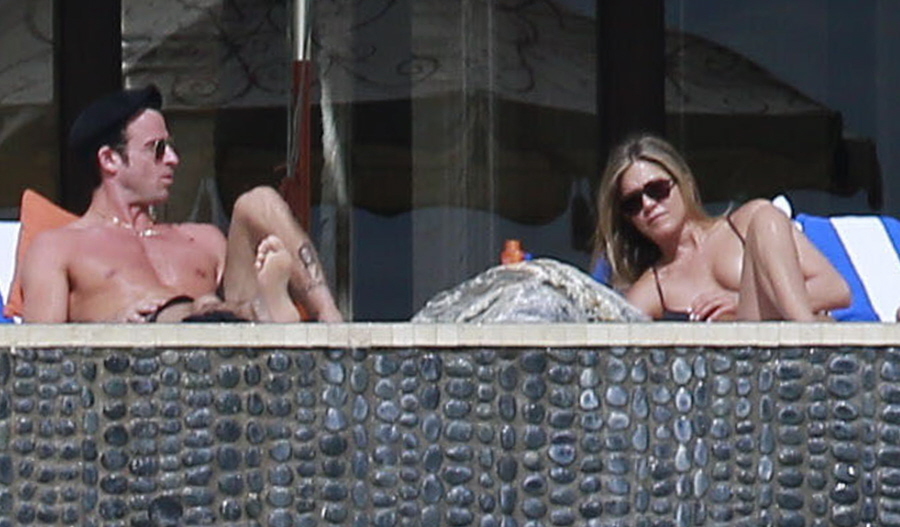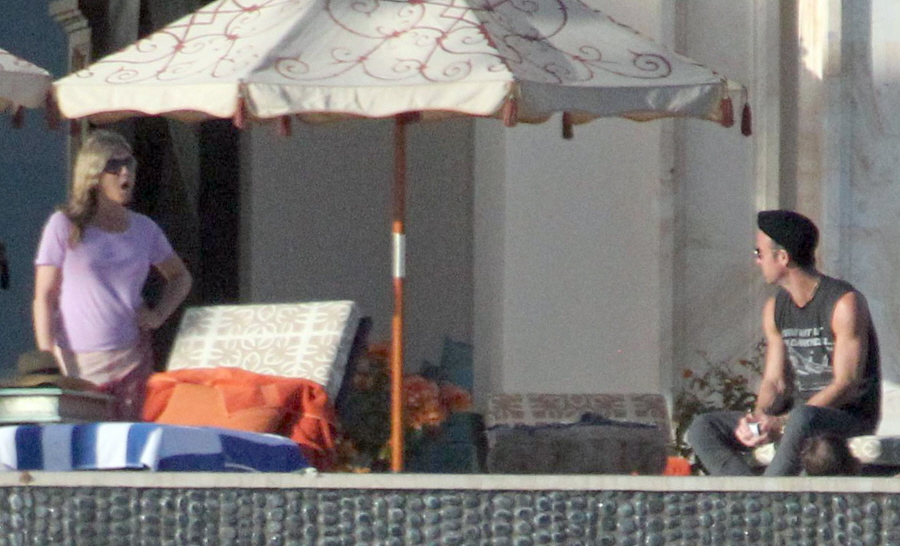 Photos courtesy of WENN, Fame/Flynet.