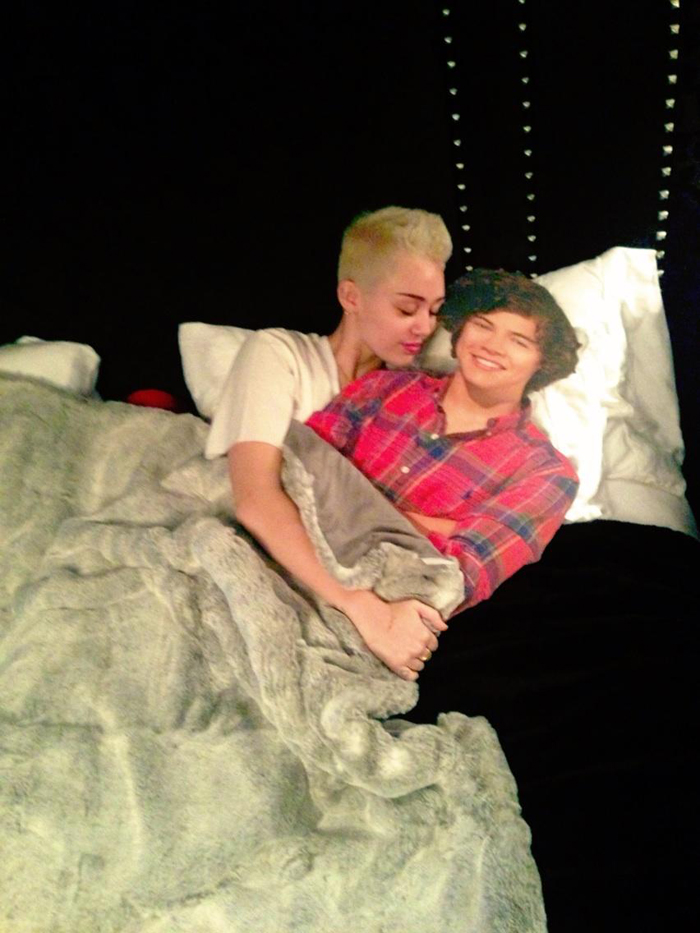 At first, I wasn't certain whether I believed this story about a possible feud going down between supposed pals Taylor Swift and Miley Cyrus, but then I remembered the the latest Twitter stunt that Miley pulled a few days ago. She climbed into bed and posed in bed with a cardboard cutout of Taylor's latest ex-boyfriend, Harry Styles! Now it all makes sense, and this photo is actually kind of funny, unlike Miley's usual habit of posing with blow-up dolls and whatnot. So in light of Miley's attitude towards Taylor's most recent breakup, I'm willing to buy most of this story from the Enquirer: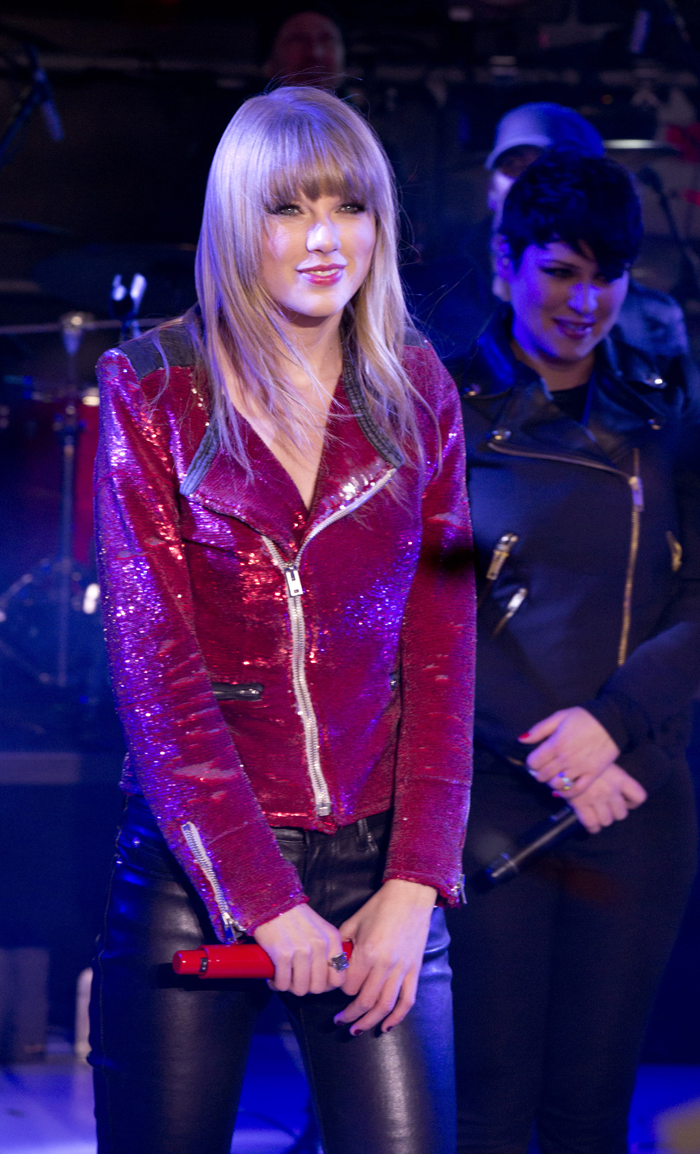 Miley Cyrus' wild antics have turned her onetime best friend Taylor Swift into a bitter enemy! Country singer Taylor is so afraid that Miley's bad behaviro will tarnish her own crafted good-girl image she's started slamming the former Disney princess.

"Taylor refuses to hang out with Miley anymore," revealed a close source. "She's telling her firned there's no place in her life for Miley and her crazy antics." Taylor has even stopped returning phone calls from Billy Ray Cyrus' ranchy daughter, who performed with a topless dancer in a Christmas show.

"She's so worried that Miley is a loose cannon that she decided to make a clean break," added the source. "She did it without any explanation to avoid any kind of scandalous confrontation."

But Miley is returning fire — blasting the 23-year-old country cutie to pals every chance she gets. "Miley is furious!" said the source. "She's trashing Taylor as a back-stabbing fake."

And the former "Hannah Montana" star was quick to take advantage of a reporter's tweet that praised her for being with the same guy for more than three years while sarcastically noting that Taylor has burned through more than a dozen boyfriends. Miley, 20, let loose with a thinly veiled dig at Taylor, blasting the "idiots" who call her a "slut" because she is engaged and "madly in love with ONE man."

As The Enquirer recently reported, after ill-fated romances with Joe Jonas, Taylor Lautner, Jake Gyllenhaal and John Mayer, boy-crazy Taylor moved on from a summer love affair with Conor Kennedy to teen heartthrob Harry Styles, a singer with the British boy band One Direction.

Selena Gomez, a pal of both singers, has tried to patch up the feud. But, so far, no luck. Said the source: "It's going to take a miracle to save Miley and Taylor's friendship."
[From Enquirer, print edition, January 21, 2012]
In the Twitter example listed within this story, I have no idea why the Enquirer is drawing a connection between Miley retorting back at people who called her (Miley) a slut and anything to do with Taylor. However, the Harry Styles cutout really confirms the feud exists because if Miley and Taylor were still friends, there's no way she'd tease Taylor in such a mean way. As for Miley being a "loose cannon," whatever. It's not like Miley is stumbling out of clubs in a drunken state or getting DUIs. Miley's just having fun and doing weird sh-t with her hair like any young adult does. Oh, and Hollywood Life has heard from an insider that says Harry broke up with Taylor because she wouldn't sleep with him. I bet Taylor leaked that one herself, right? "Crafted good-girl image," indeed.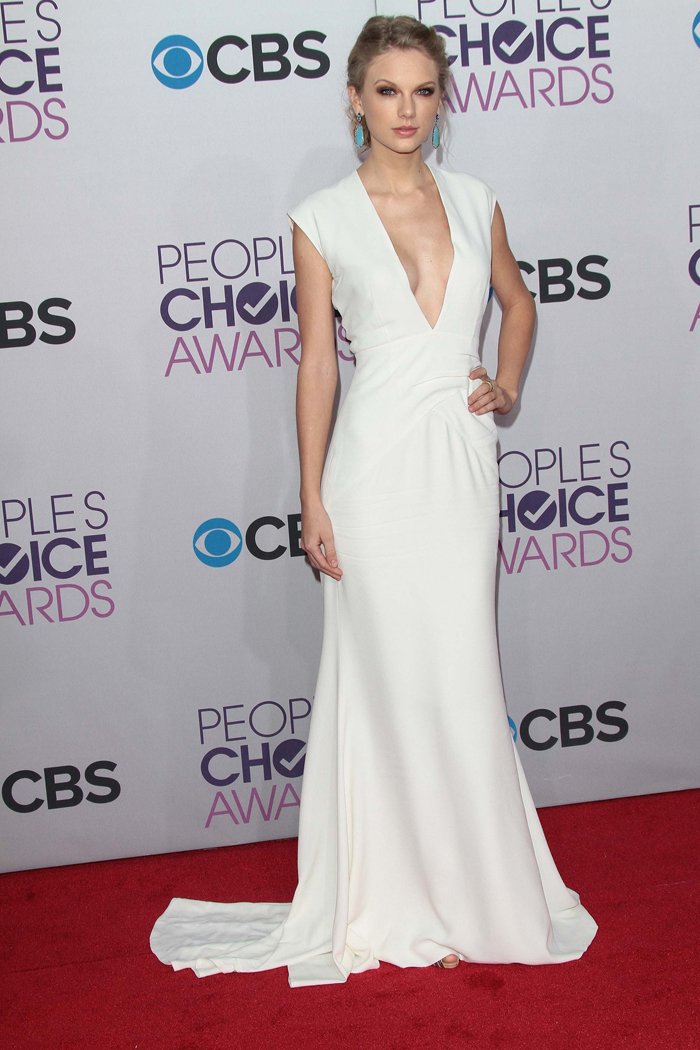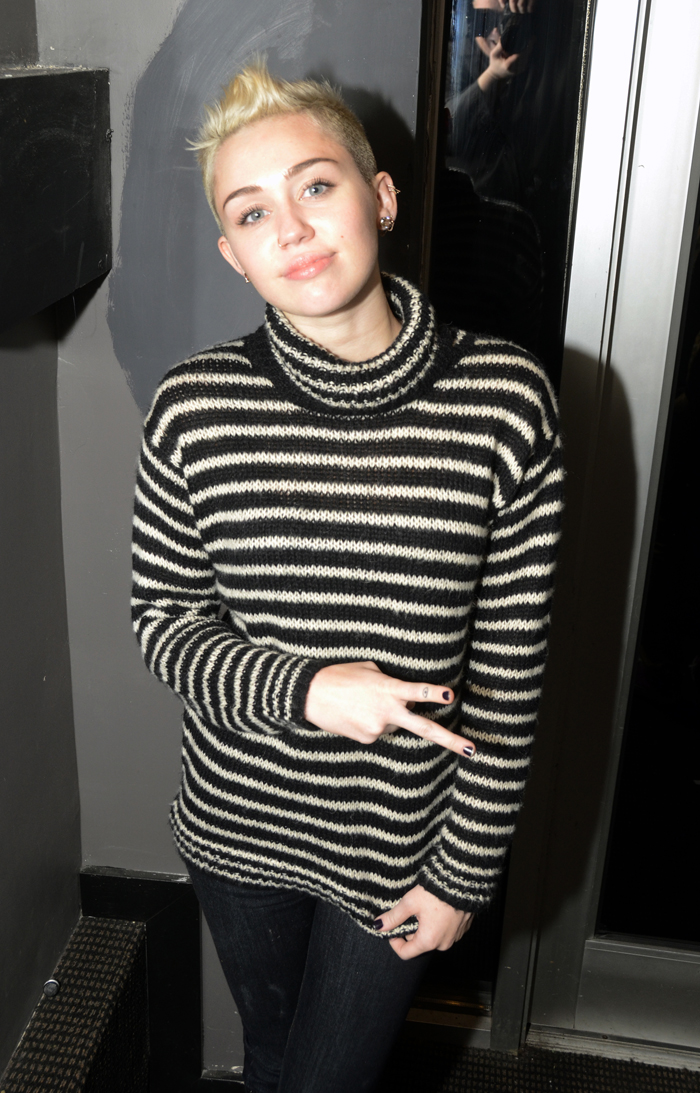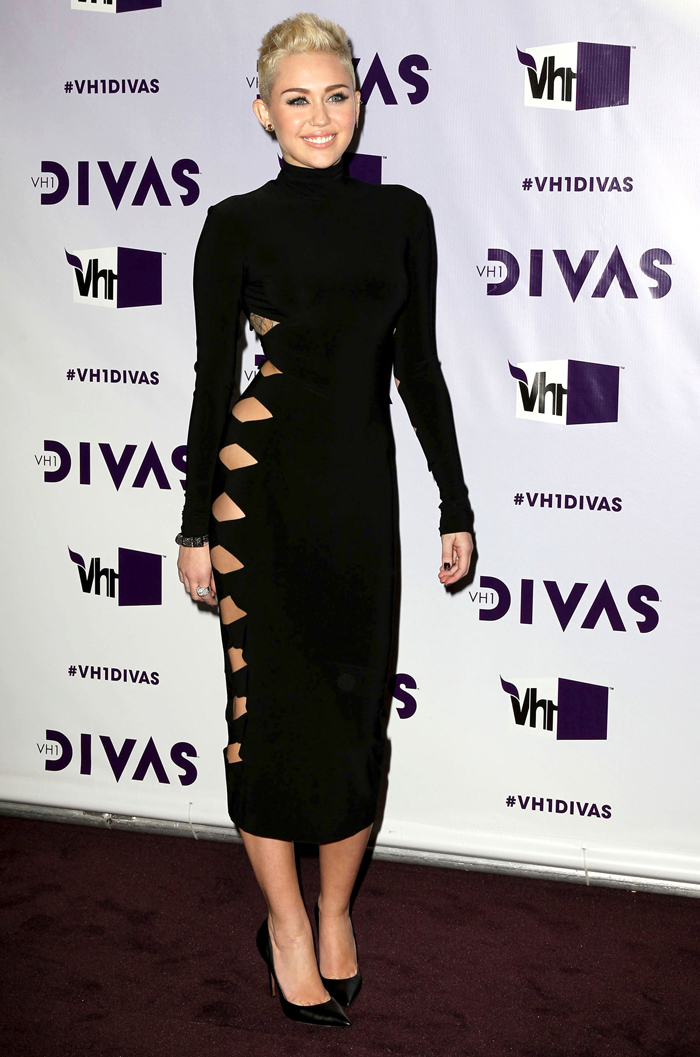 Photos courtesy of WENN