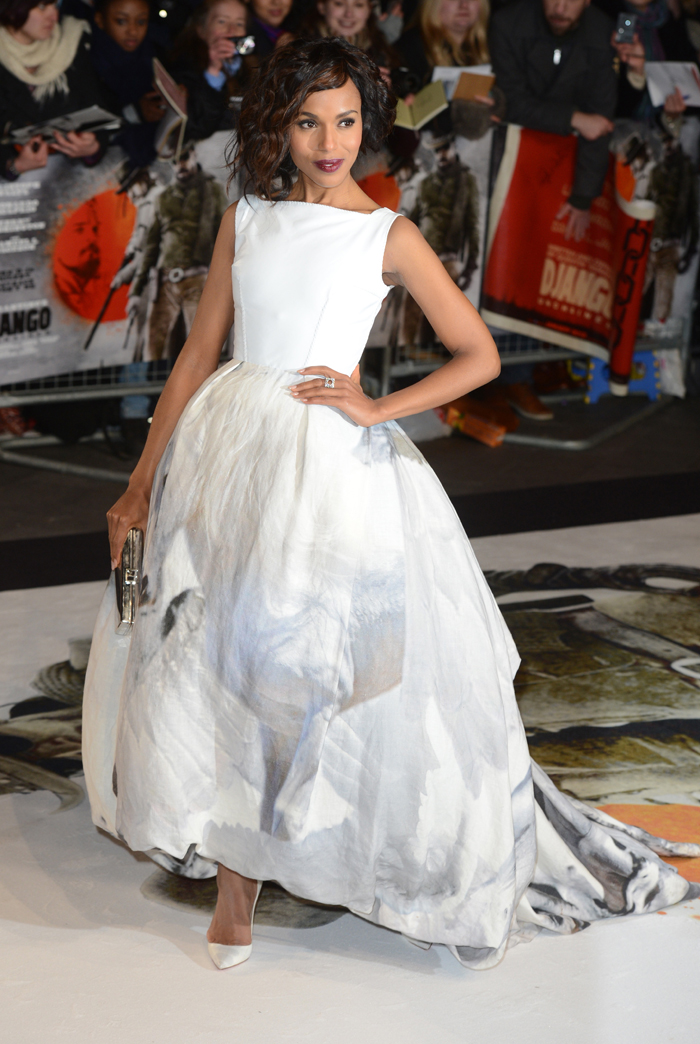 Kerry Washington hasn't really been bringing her style game in this European tour for Django Unchained, right? The poor girl has worn a ruffled nightmare and then followed up with a cutesy/boob-cup combination that was like a triple gut punch to fashion lovers and even the most casual bystander. Although I thought the J. Mendel print dress she wore in Germany was slightly improved, most of you did not agree.
Now Kerry has travelled to the UK premiere and donned a milky white (and grey) Giles gown with Christian Louboutin shoes. As a red carpet dress, this is a little bit fussy but much preferable to the other outfits she's been wearing to promote this movie. You can't see the horse print very well in these photos, but it's more visible in the runway version if you're curious how it looks in better lighting. I really like the idea behind the fitted bodice atop a poufy skirt with this print — sort of like Kerry is riding in on a white horse, and it goes with the "rescue" theme of the movie quite well. Her makeup appears quite beautiful here, and the romantic, wavy hair really completes the look. This is the best she's looked during this European tour.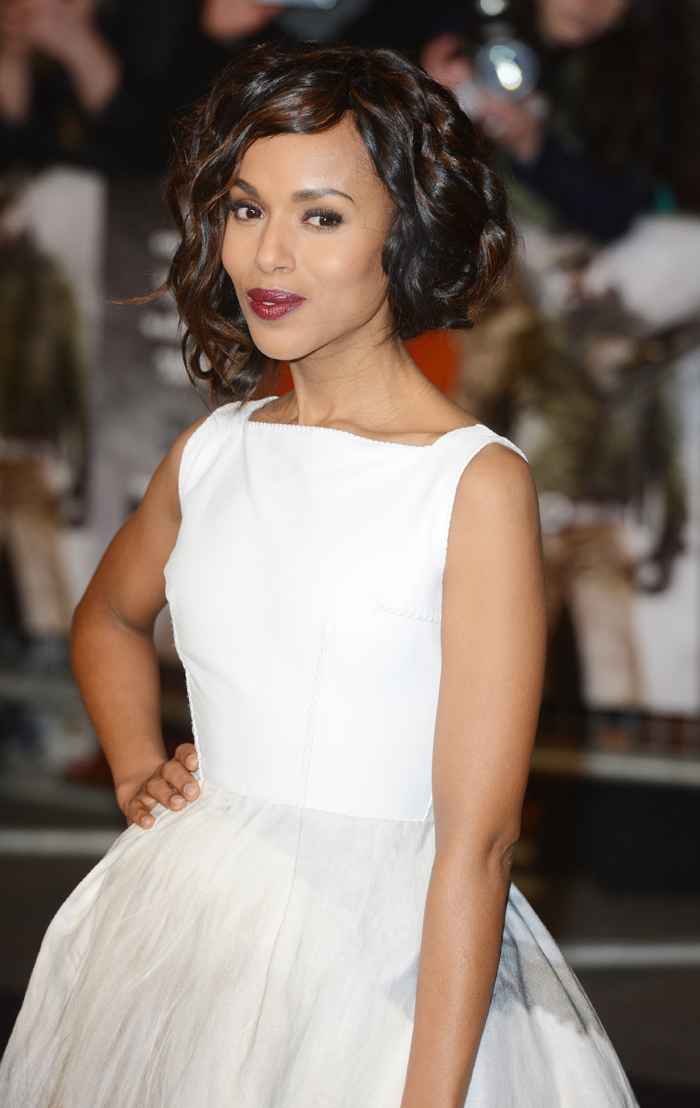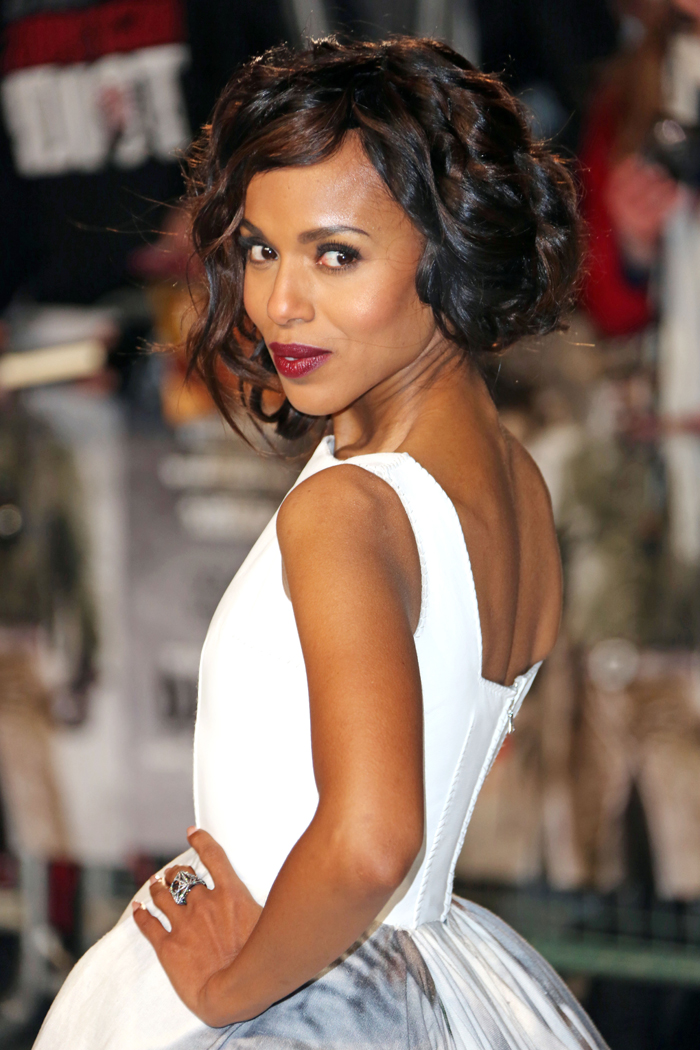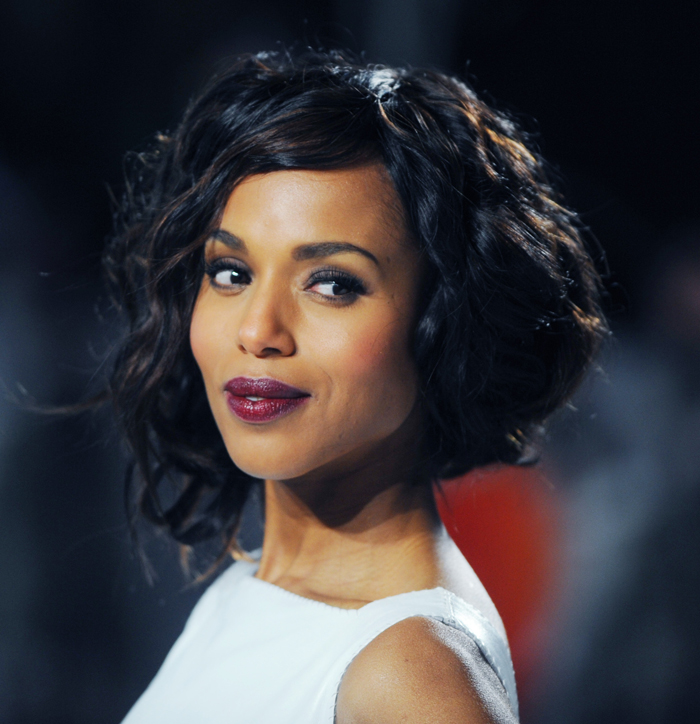 Kerry also took some time to pose with Samuel L. Jackson and Jamie Foxx. I am certain that Sam has worn this entire outfit before on a red carpet, and he's not even trying to look spiffy. As for Jamie, the purple suit isn't awful (it's at least interesting), but the sky blue shirt underneath makes me want to go colorblind.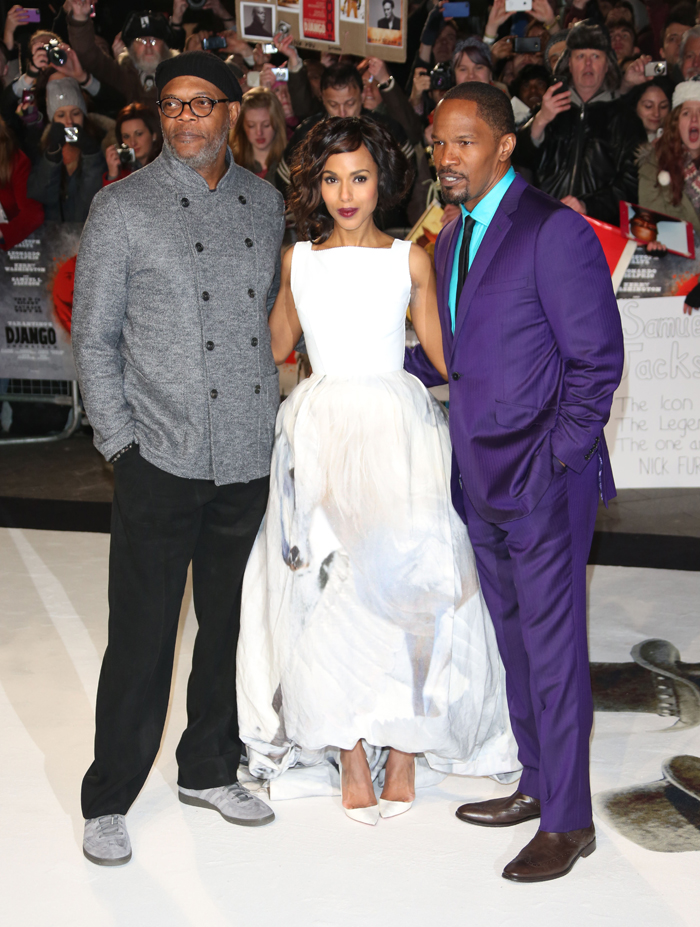 Christoph Waltz was there, of course! His tie is wacky, but he's so cute.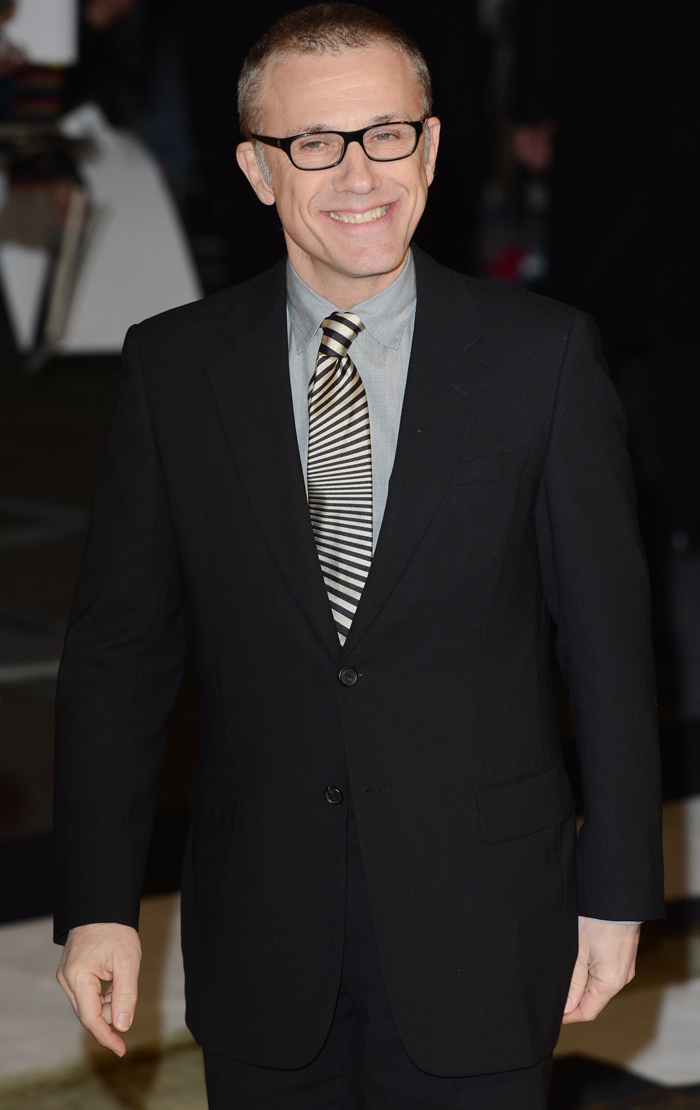 Finally, here is Quentin Tarantino himself. This movie will probably end up outgrossing all of his other cinematic efforts, and I really do think QT got robbed by not receiving a Best Director Oscar nomination, but he'll be fine. This movie really speaks for itself. I've seen it twice, and I absolutely loved it.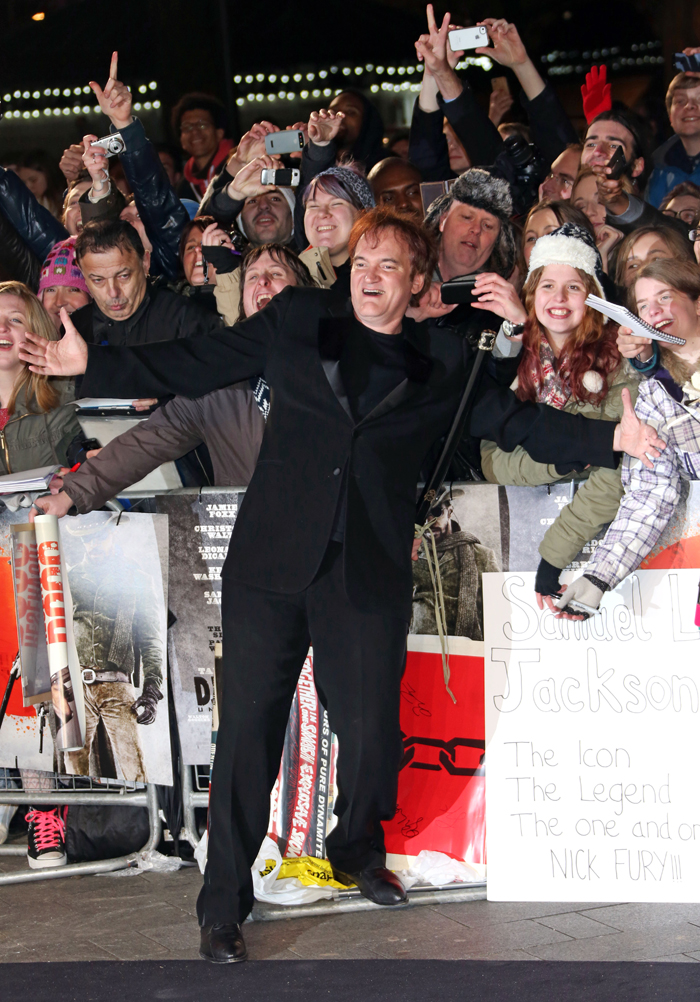 Photos courtesy of WENN