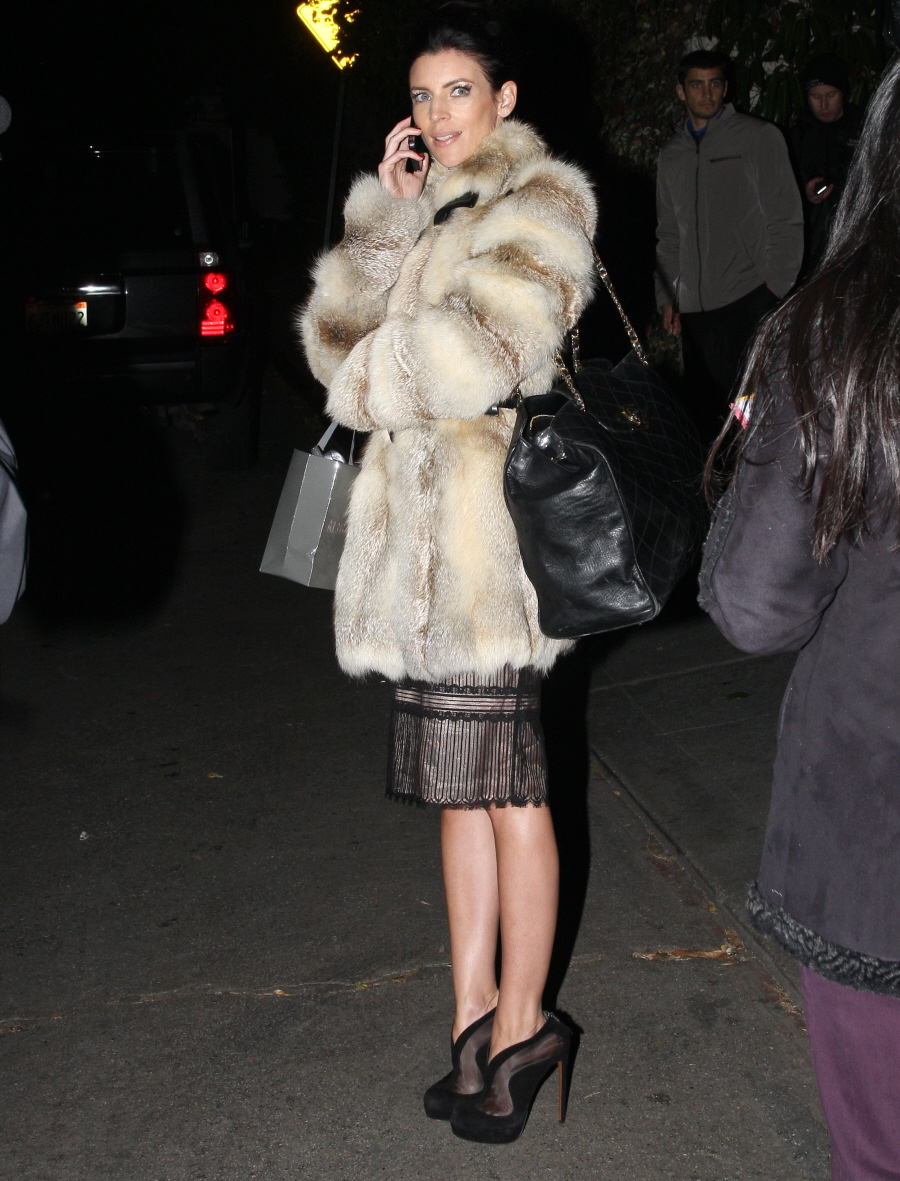 This is just an FYI – Liberty Ross is still around! Did you think she would simply fade away once 2012 was over? The Twihards thought that. They thought Liberty would become a non-entity once Kristen Stewart was forgiven by Robert Pattinson and Chester the Molester Sanders was safely returned back from whence he came. But Liberty is still getting pap'd on occasion, and she's parlayed her "wronged woman" status into a solid comeback with her modeling and fashion-industry career. These are pics of Liberty outside of the Chateay Marmont on Friday night – she was leaving an Alberta Ferretti/Vogue Limited Edition Collection 2013 Fashion Show event for the charity Protect a Child. She got a Ferretti gift bag too! And look at her crazy huge Chanel bag. That thing probably costs as much as decent midsized sedan.
The UK tabloids are still trying to create some dramz with the Liberty and Kristen Stewart situation too – this week, Now Magazine reported that Kristen and Liberty are going to meet face-to-face!
Oh, to be a fly on the wall! Kristen Stewart has sensationally agreed to a face to face with the wife of Rupert Sanders – the man she cheated on Robert Pattinson with.

Model Liberty Ross, 34, was devastated when her husband was caught with K-Stew, 22, in July last year after directing her in Snow White And The Huntsman. She's asked for a meeting to get closure.

A source says: 'Liberty wants answers. She requested a meeting months ago and it looks like it'll happen next month in LA. She and Rupert have been going to marriage counselling to try to save things. She wants to put the past behind her.'

While Liberty, who has two children with Rupert, hasn't spoken about the affair, she did seem to take a pop at Kristen at the time.

She posted a cartoon of a drunk Snow White on Instagram, captioned: 'Not so pretty or pure after all.'

Our source adds: 'Liberty wants to know when it started and when Rupert last tried to contact her. She's also got awkward questions about exactly what they did together because she's still struggling to trust Rupert.'
Obviously, this sounds like the same kind of BS that they've always written about the Uncool Bermuda Triangle too. Just swap out "Kristen" for "Angelina" and "Liberty" for "Aniston" and BAM! Except The Great Mini-Coopering of 2012 had a different ending – the wayward husband returned to his wife, and the demonized "other woman" returned to her sparkly lover. It was like a fairy tale. But it seems Liberty is still trying to get some mileage out of it – and I can't blame her for it either. Rupert seems like such a d-bag. Ugh.
And yes, Liberty is wearing fur. She knows you're judging and she doesn't give a crap. I'm more interested in those crazy see-through shoes though.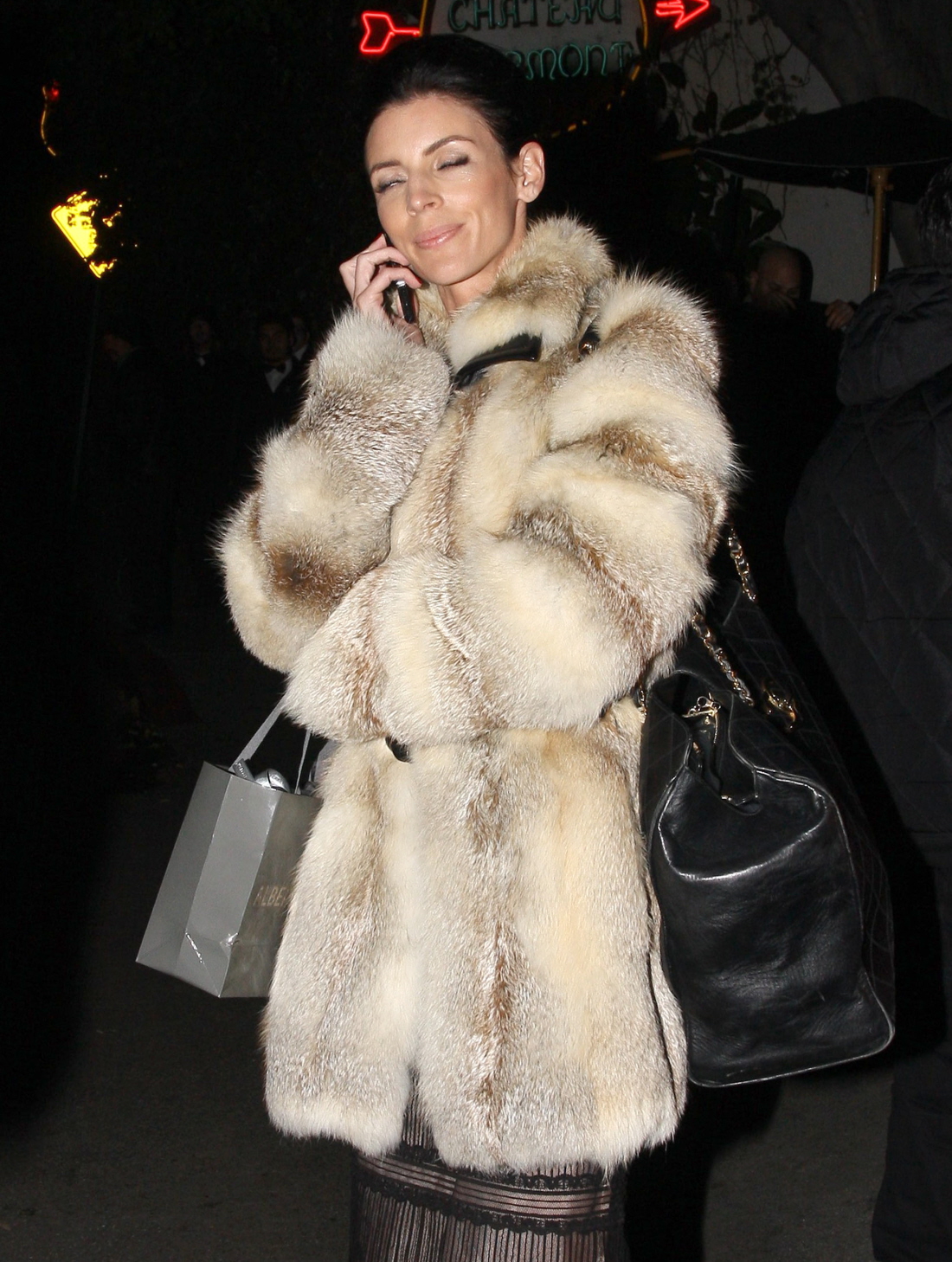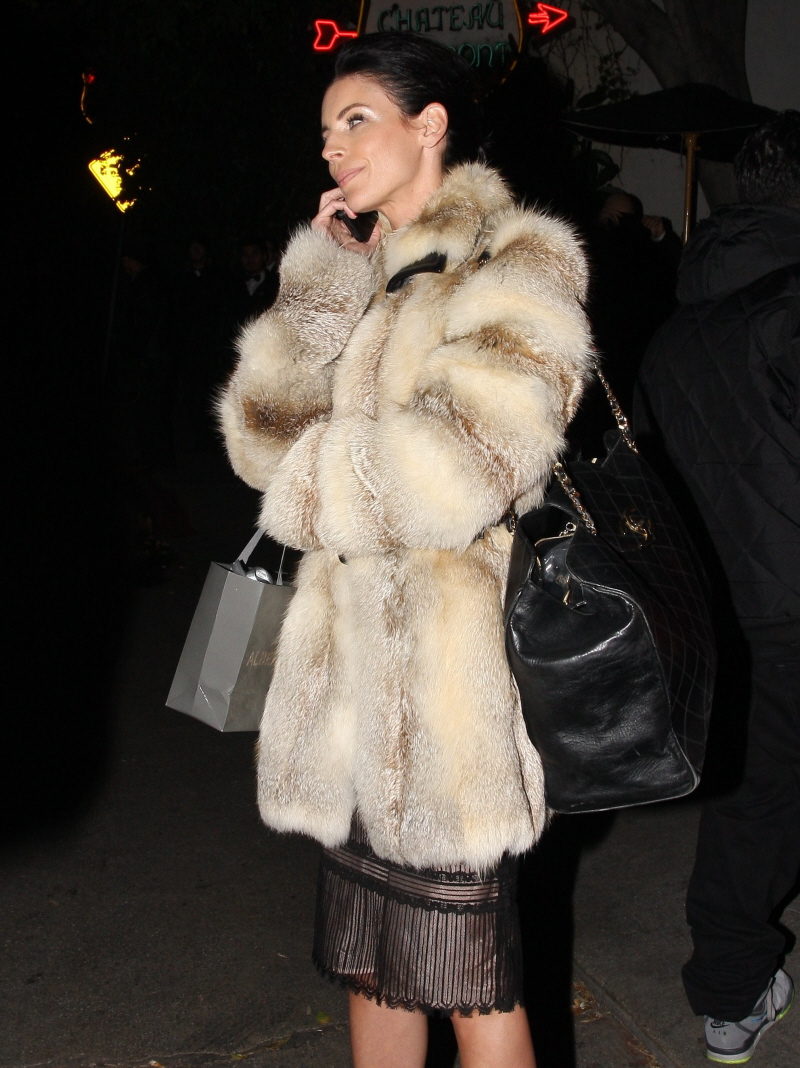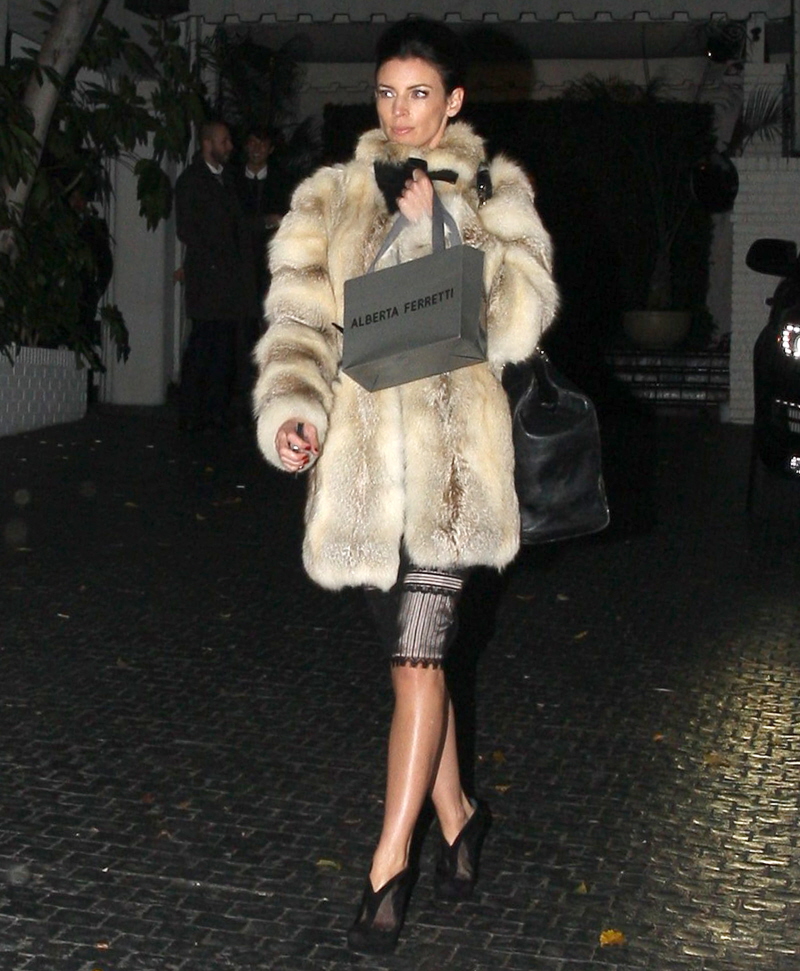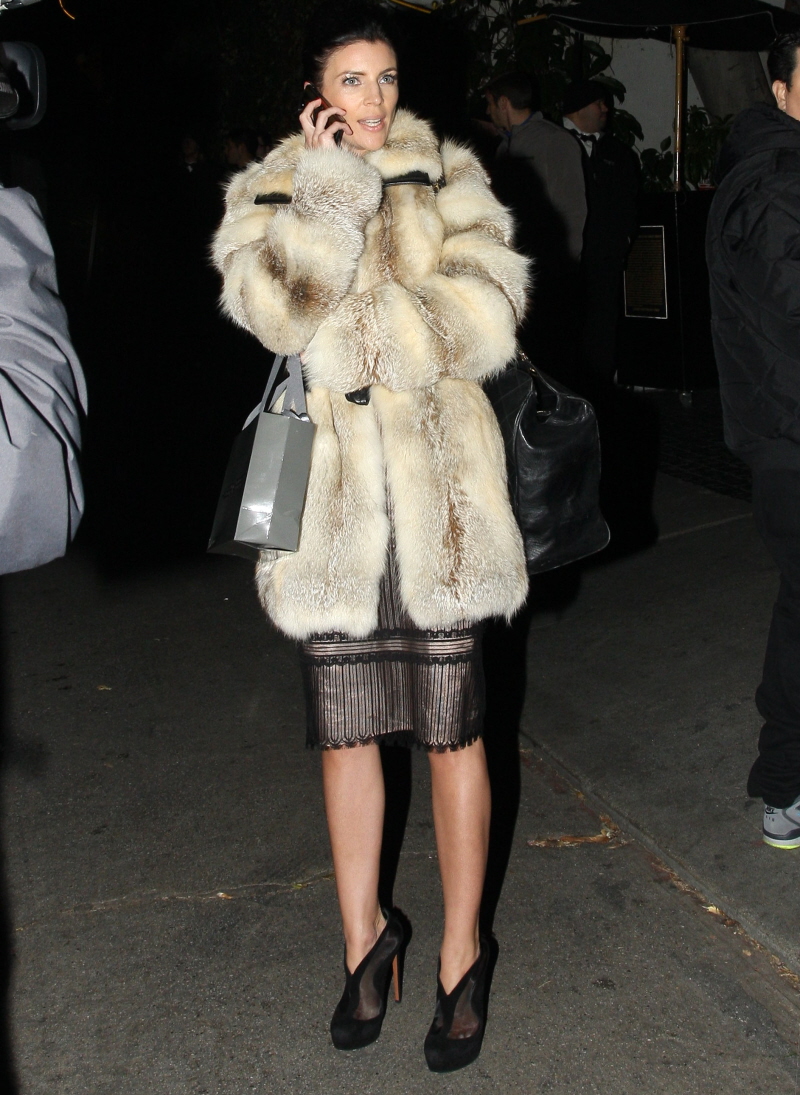 Photos courtesy of Fame/Flynet.