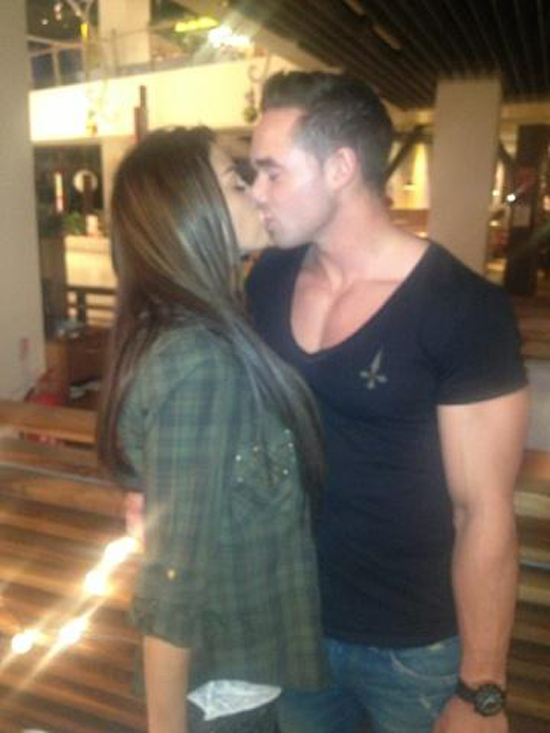 Katie Price, English chav extraordinaire (and perpetual star of hilarious white wedding photoshoots), is engaged for the fifth time! If she actually makes it to the altar, this will be her third marriage (she was previously married to singer/reality star Peter Andre and wrestler Alex Reid), but she's had a few very recent engagements to other rather dumb men (her very favorite kind) as well. In the past year or so, Katie was briefly engaged to Gladiator Warren 'Ace' Furman and Argentinian heartthrob (of sorts) Leandro Penna, the latter of whom ended up as an ankle tattoo of Katie's after they dated for a mere three months. Leandro then bought Katie a cheesy, pink, heart-shaped engagement ring that was just repossessed because Leandro never paid for it. Ouch.
Regardless of her track record in love, Katie is trying yet again for a successful engagement. She's just accepted the proposal of a stripper (heh) named Kieran Hayler, who couldn't stop himself from Tweeting all over the place about his lady love. Naturally, Alex Reid is speaking out and is all, "Dude, you don't wanna go there." Alex has warned Kieran that Katie is not only "the most high maintenance women in Britain," but "it is a rollercoaster being married to her." I believe Alex, and here are the details: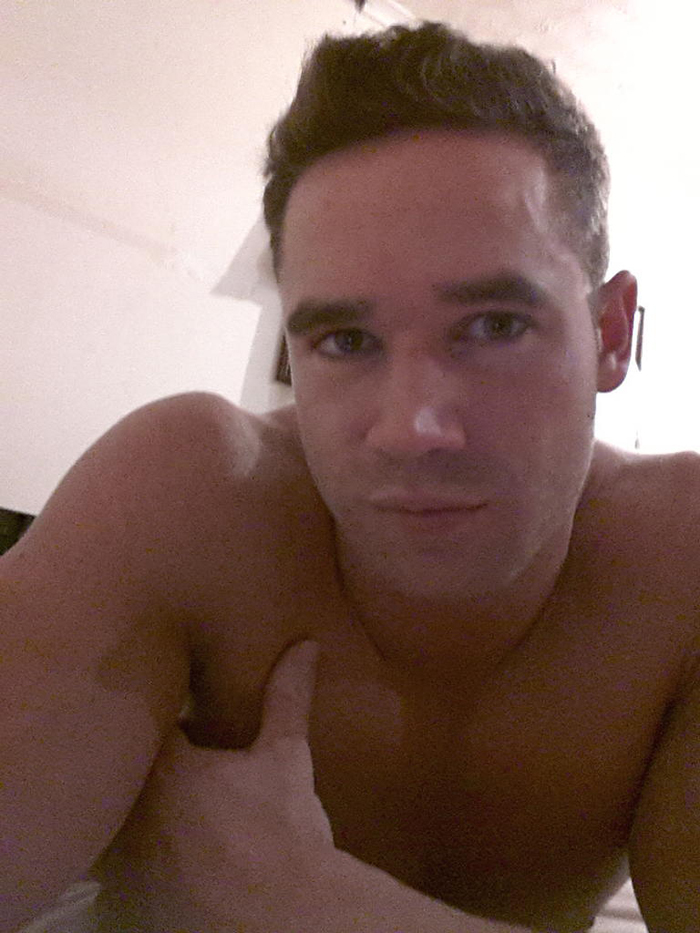 Katie Price is tying the knot for the third time — marrying builder and part-time stripper Kieran Hayler. Kieran, 25, and 34-year-old model Katie only revealed they were a couple three weeks ago.

Besotted Katie told yesterday how hubby-to-be Kieran popped the question over a romantic Christmas dinner. And Katie said she has finally found Mr Right in Kieran, a part-time stripper who peeled off his kit on EastEnders.

The mum of three said: "Kieran and I talked about marriage a few times and he proposed to me at Christmas over dinner. Kieran is a true gentleman who treats me like a princess. He's a normal guy, he works hard and the kids love him. It just feels right. I know what people will say about me because I've heard it all before. But life is short so when something feels right, I just go for it."
[From Daily Mail]
Who knows if these two crazy kids will ever get to the altar, but if they do, it certainly won't last. I really think Katie/Jordan just needs to kiss long-term romance goodbye and just focus on raising her three children with Peter Andre and selling tacky clothing geared to equally tacky equestrians. She's such a mess, but I guess it sells.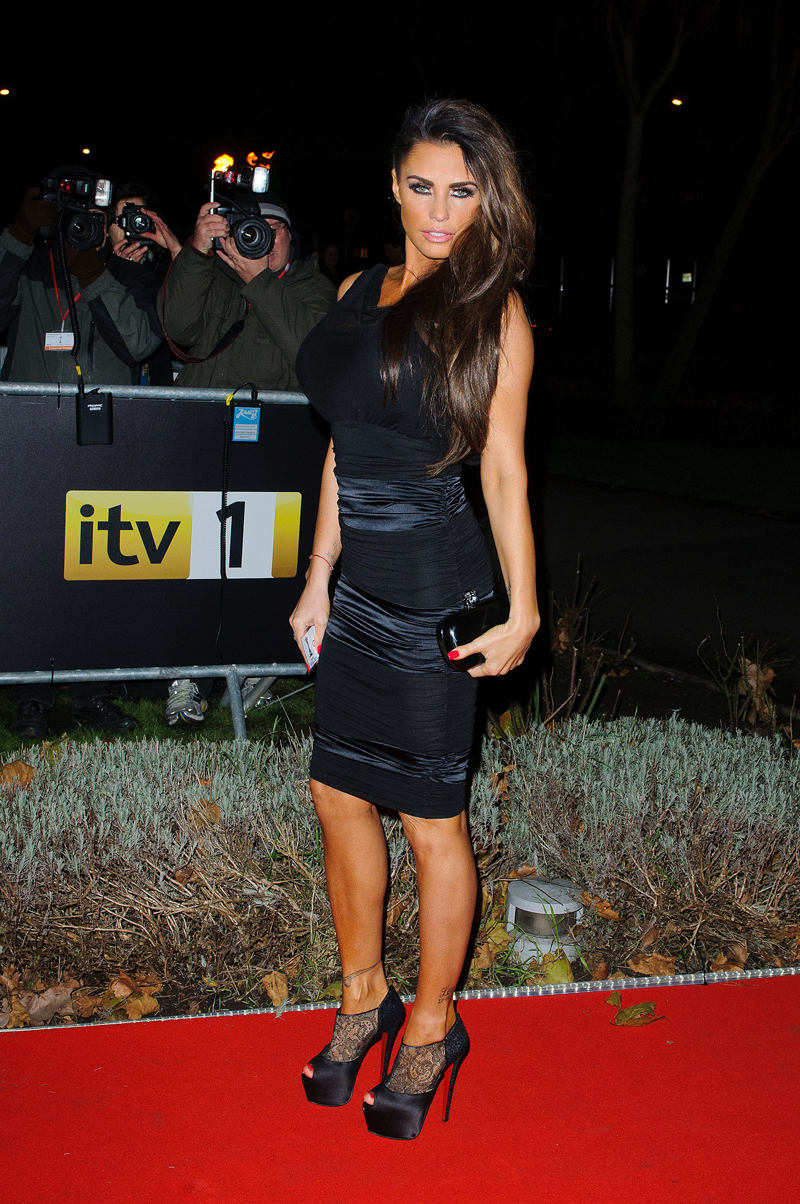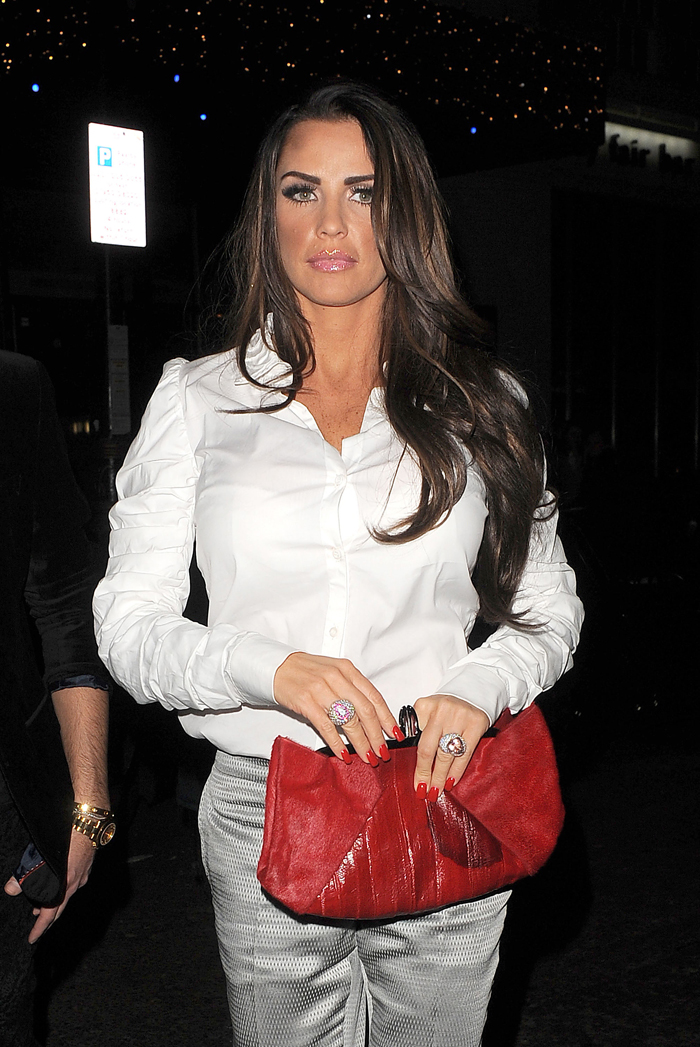 Photos courtesy of Twitter and WENN