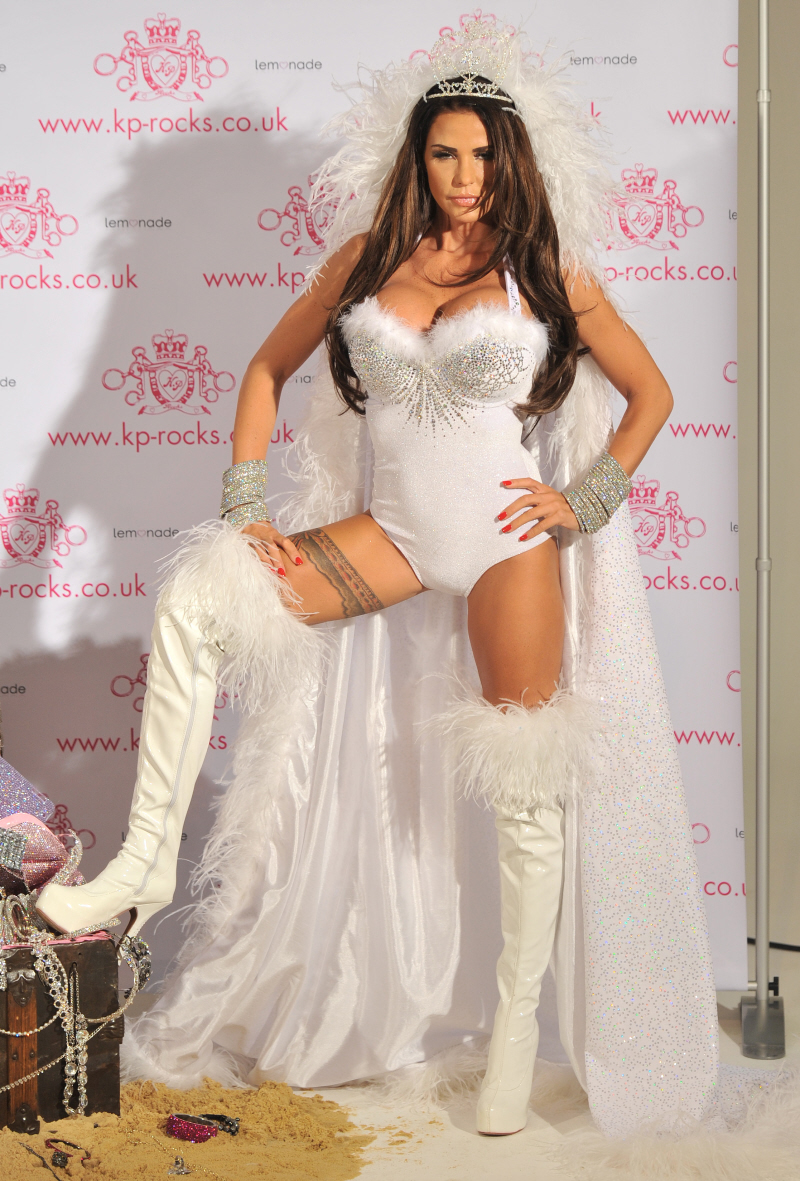 Republican or Democrat, Independent or Green, conservative or liberal or centrist, can we all agree on one thing this morning? That one thing: Katie "Jordan" Price is hilarious. Katie Price is like the Kim Kardashian/Snooki of the UK, only somehow she's even trashier. She's a former (and current?) "glamour model" who has published several (ghost-written) bestsellers and she runs several successful budget-clothing lines. These are new photos of Katie in London today, launching "KP Rocks" which I can only assume is a line of feathered boots and feathered capes. Because why not?
I've discussed my love of Katie Price and her amazing photo-ops/promotional photo shoots before – go here to review. I think this promotional shoot might even be better than the last one. The last one featured a "hot pink and hot rollers" theme which really worked for me, but I like the vibe of this shoot so, so much. I like the "slutty white wedding" vibe. I LOVE the feathered boots, which probably fall apart as soon as you wear them for longer than two minutes. I love the tiara/crown! I LOVE THE CAPE. Take that, Gwyneth Paltrow. Gwyneth thought that she was bringing back classy capes from Tom Ford. Well, Katie Price has spoken, Tom Ford. CAPES ARE BACK. Katie is the one to bring capes back. Not Goop. Not Tom Ford. You've been schooled, son.
Katie Price: Best Promotional Photo Poser In the World, or Best Promotional Photo Poser EVER?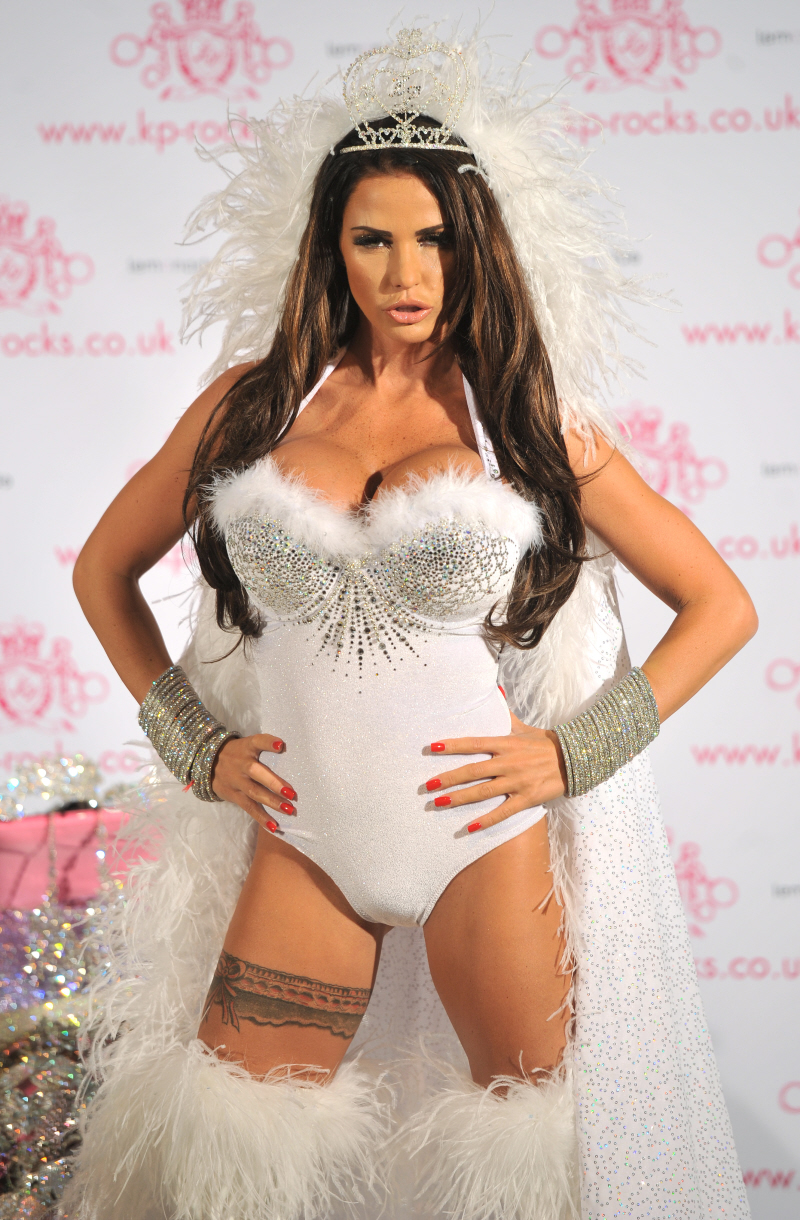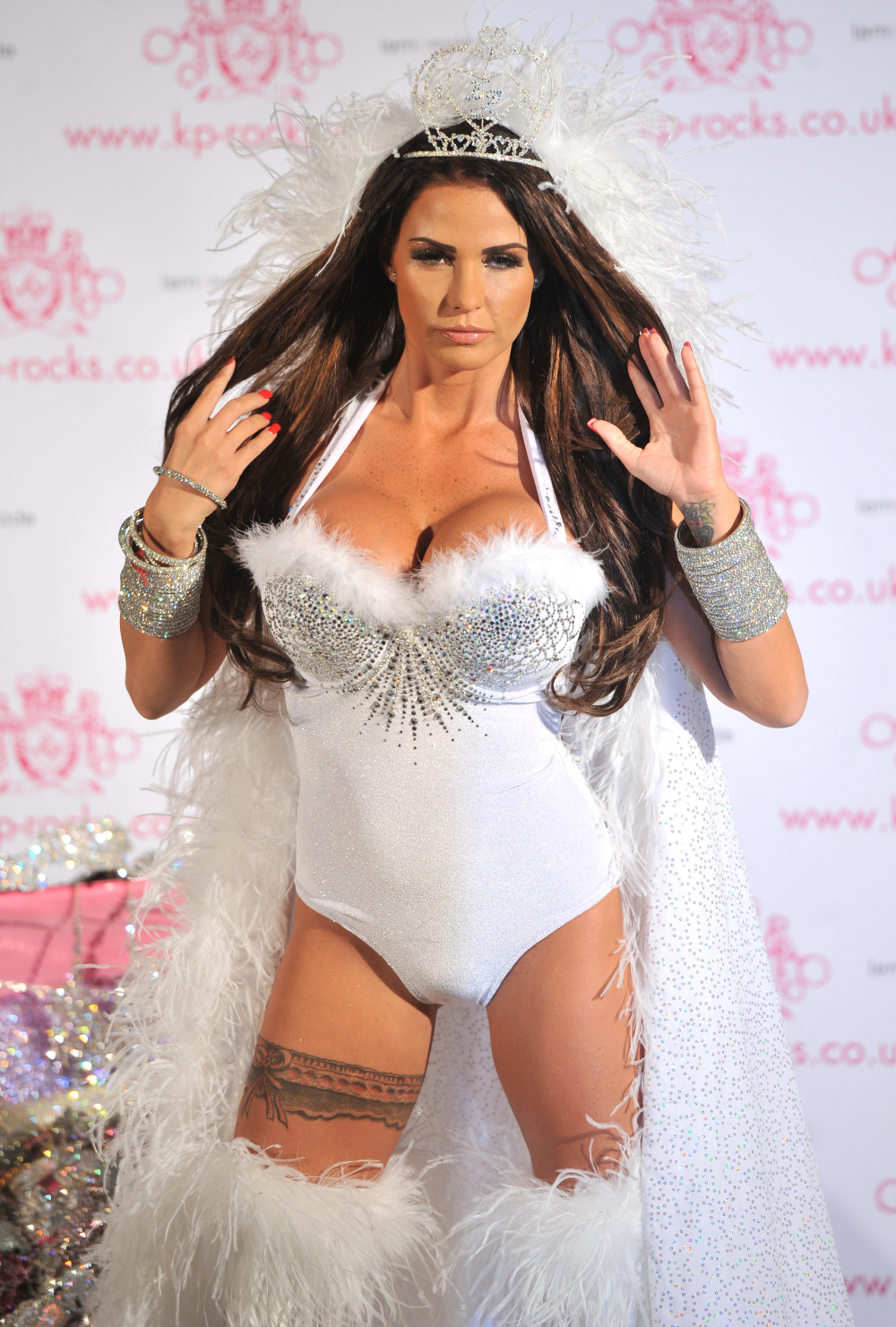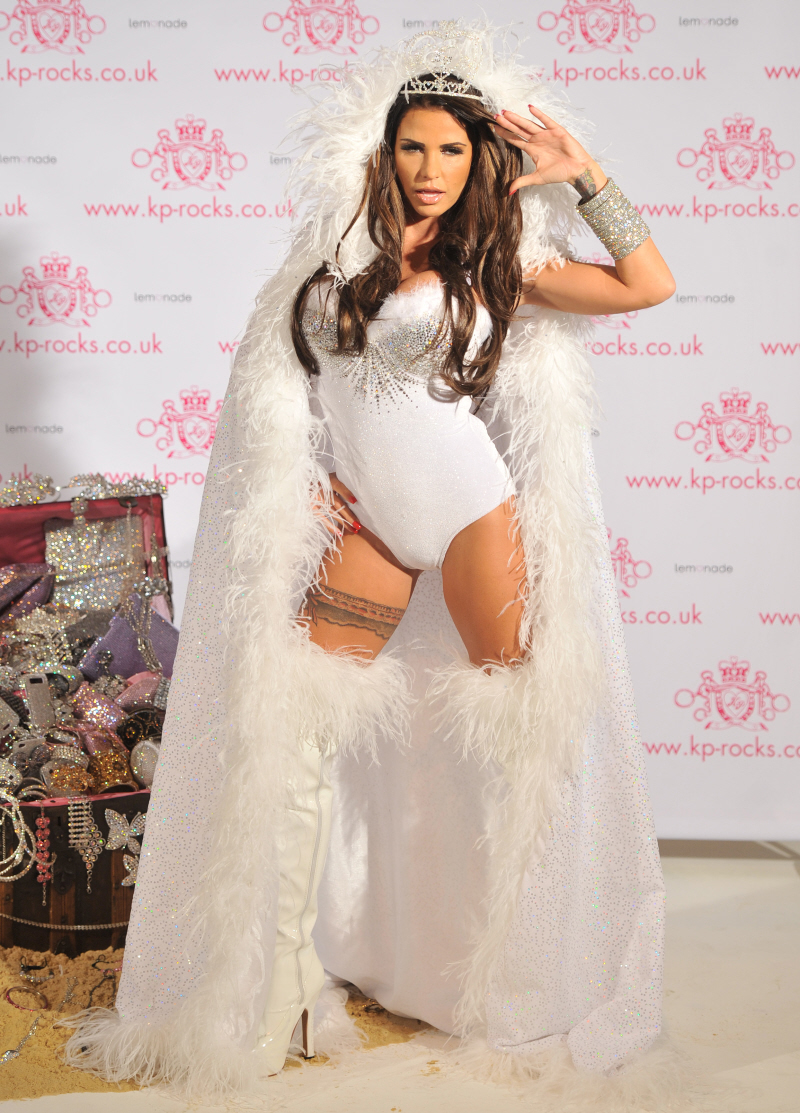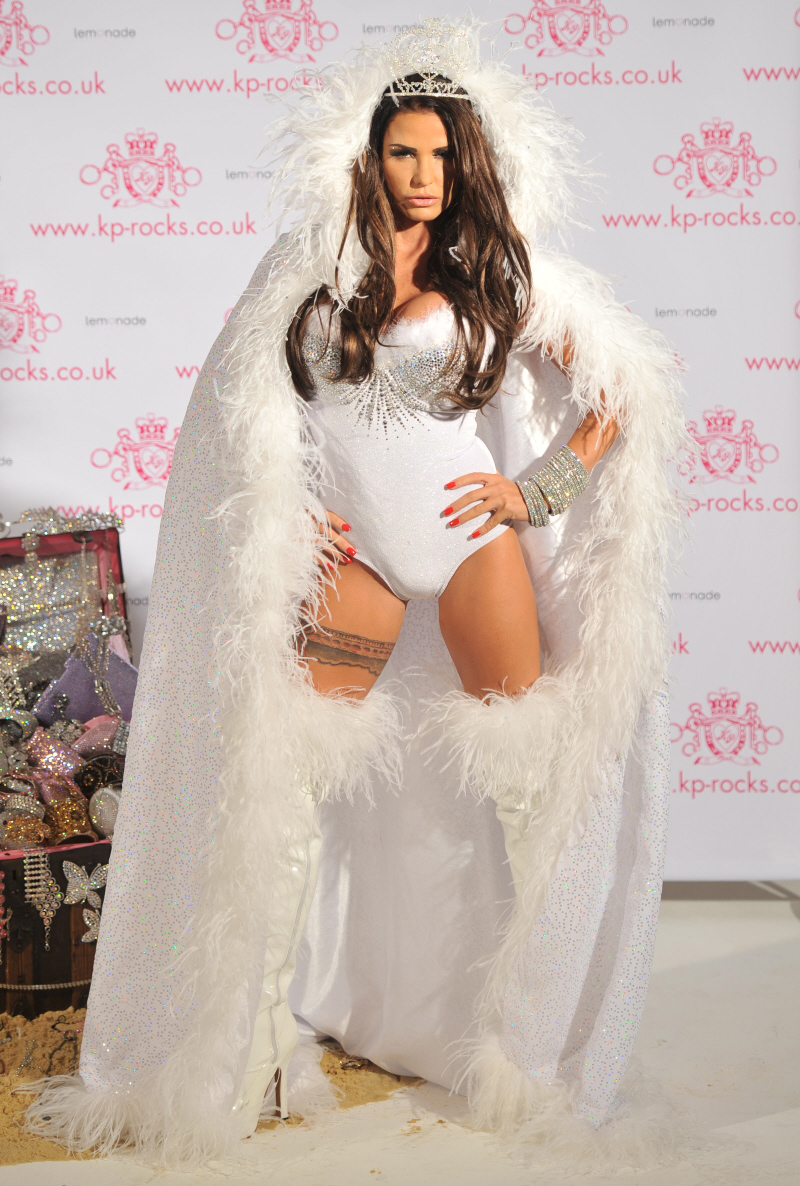 Photos courtesy of Daniel Deme/WENN.com.