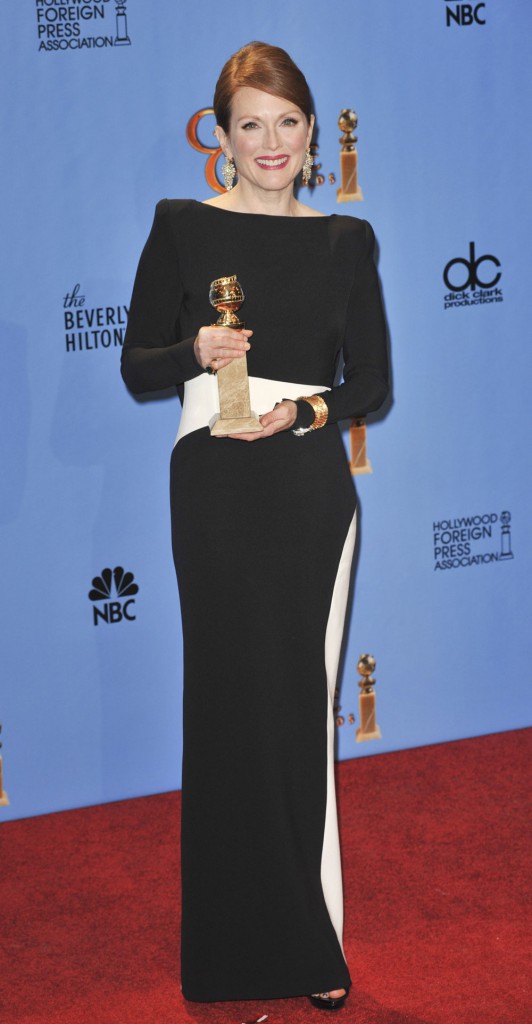 Julianne Moore dressed rather conservatively at last night's Golden Globes in a full coverage black and white Tom Ford gown that looked out of place among the sexier gowns. Everyone kept saying how cold it was, so I'm guessing that she was one of the rare comfortable stars. Julianne said on the red carpet that she had the dress custom made, explaining that she "called [Tom Ford] and asked him to make me a dress and this is what he made and I loved it." It sounded to me like she didn't give Ford much direction, he sent her this dress and she just wore it unquestioningly. It wasn't bad, on screen it actually made you focus on how gorgeous her face was, but the shoulder pads and length gave it a very 80s vibe. The back was open, which lent the dress some interest, but overall it was a snooze, especially coupled with her bun-like updo. Her earrings were gorgeous and I loved her makeup.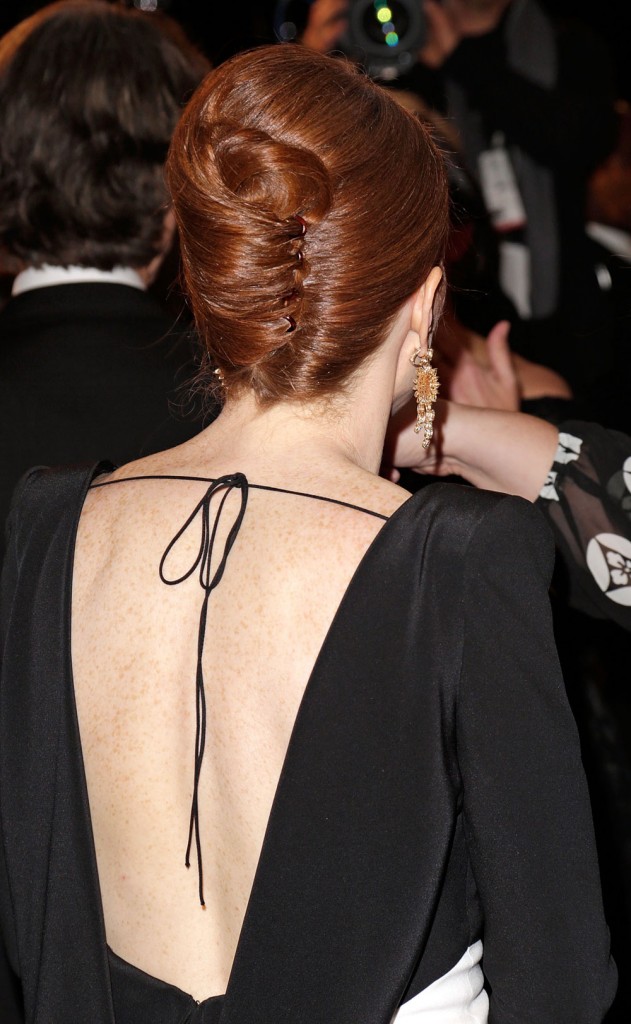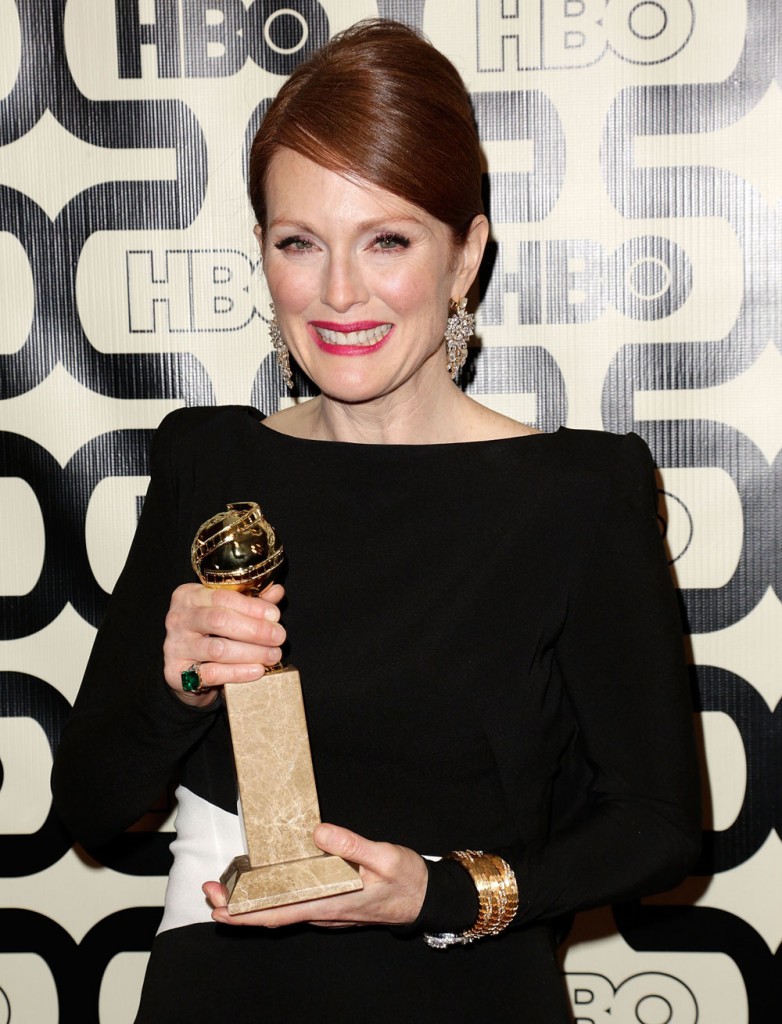 Julianne won Best Actress, mini-series or TV movie, for Game Change. I found her so convincing in that role and thought she nailed it. I'm surprised it's still up for awards this year as I could have sworn it came out in 2011, but it was out in March of 2012. (There was a lot of advance buzz, which explains my confusion.) Julianne was excited, but remained very composed during her acceptance speech, especially compared to some of the younger actresses and I'll leave it at that. (Video of her speech is here.) I especially liked how she thanked Tina Fey and Katie Couric, "two people who made a significant difference in the 2008 election."
The best part of Julianne's speech was when the camera panned to Amy Poehler sitting in the audience, dressed as Julianne in a long red wig and fake teeth. Julianne had just presented and was offstage at the time. I doubt she had any idea that Amy was posing as her. The fake teeth were a little rude, but the bit wouldn't have worked as well without them.
How cute/hot is her husband, Bart Freundlich? She thanked him "for 17 great years." Aww! He needs his pants tailored, though.

Julianne's shoes were hot, you just couldn't see them.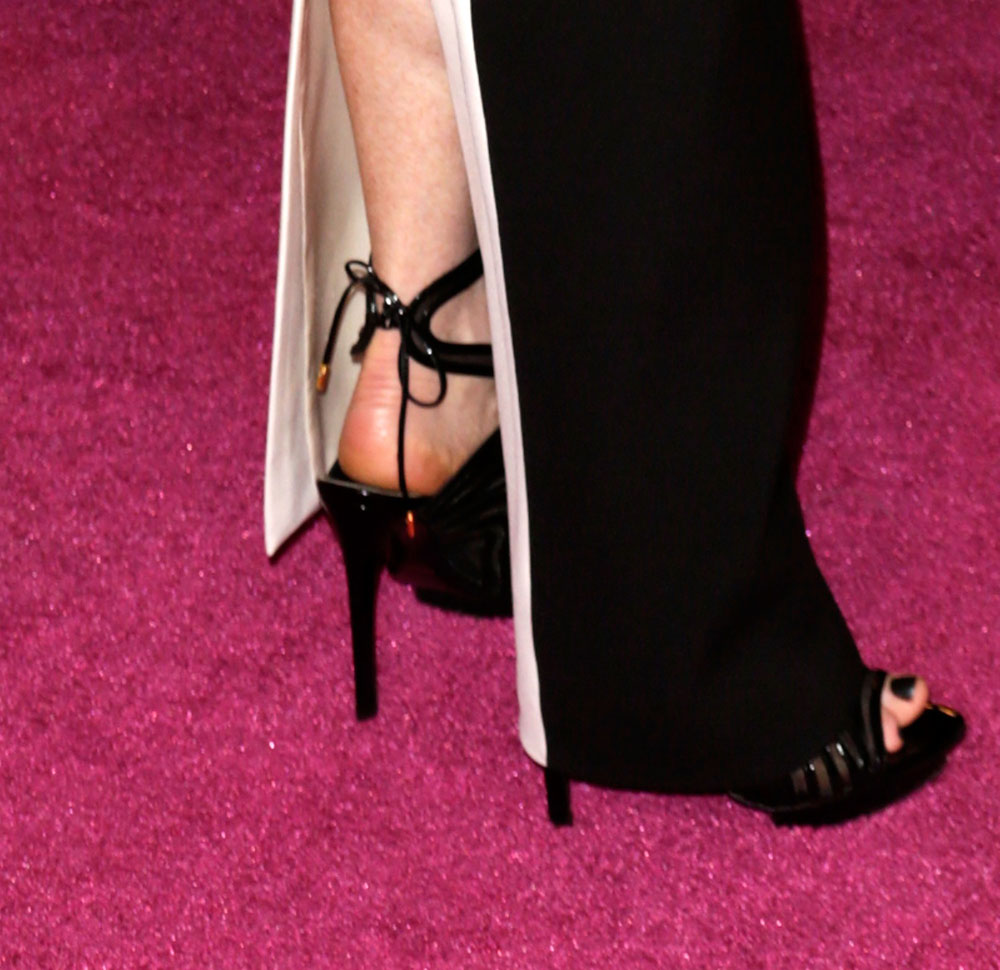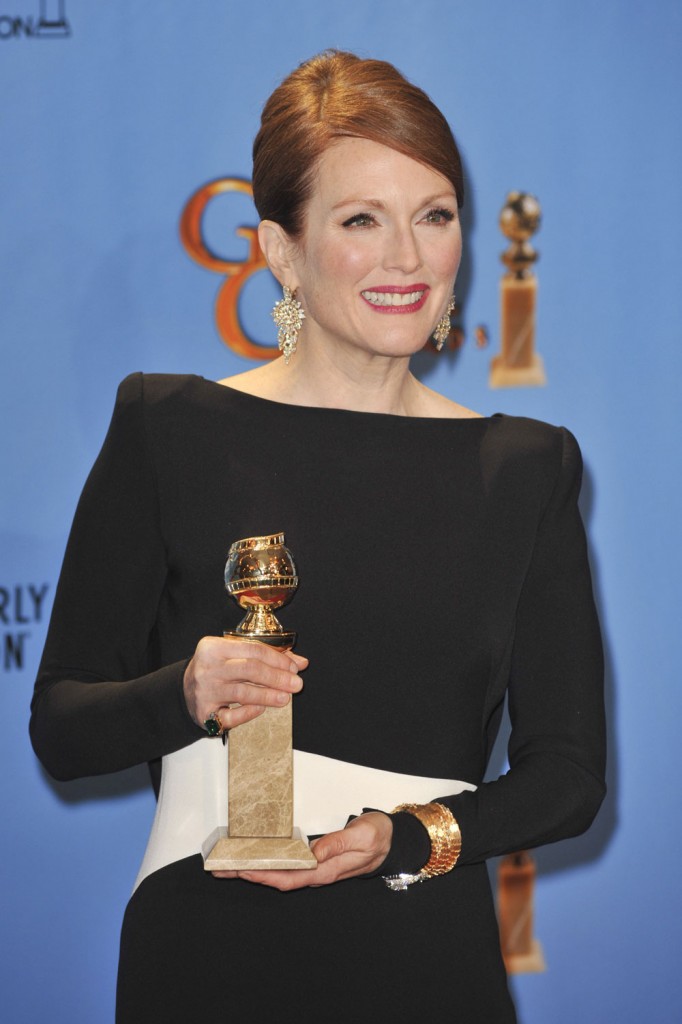 Photo credit: WENN.com and FameFlynet