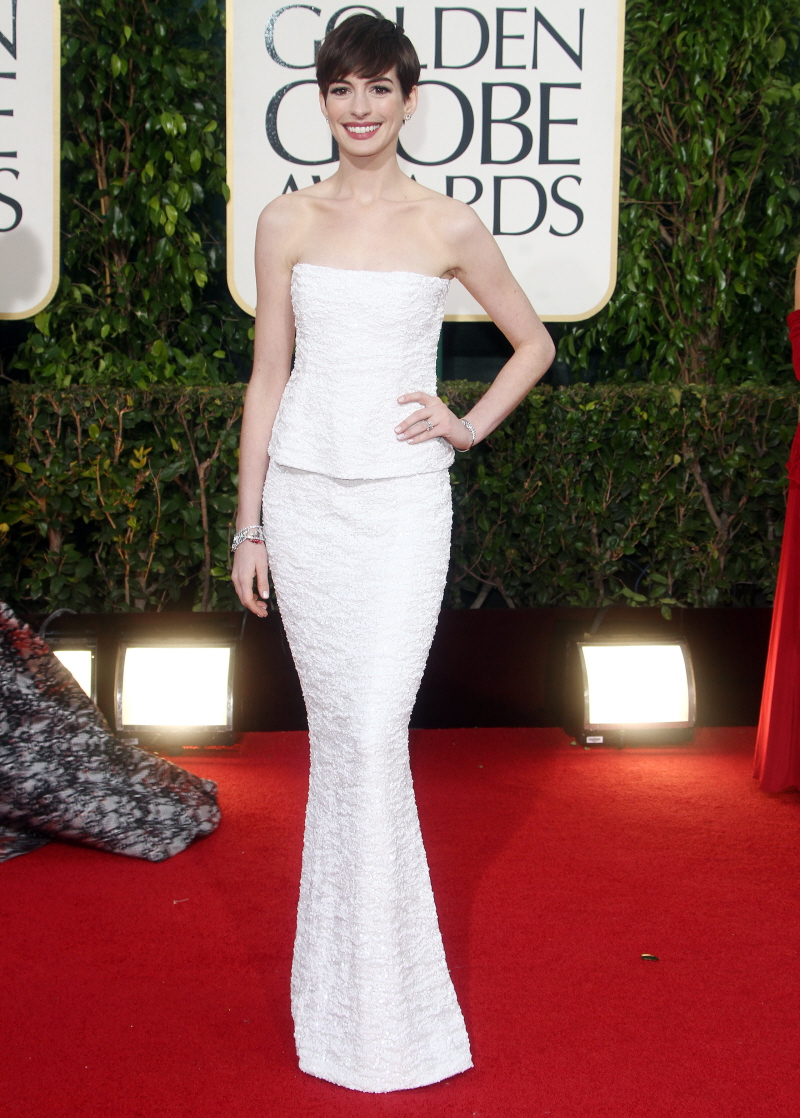 Let's talk about Anne Hathaway. Sigh. During my coverage of Anne's victory at the Critics Choice, I commented on the "Five Stages of Hathaway," claiming that I was now at the fifth stage, love and acceptance. Yeah… last night she proved that she can still annoy the hell out of me. Her gaspy, wide-eyed little girl act grates on my last nerve, and all of you who claimed that she was going to pull "The Natalie Portman Method" were dead-on. It seemed very much like Portman's awards run two years ago. Here's Annie's speech (bonus Jonah Hill & Megan Fox, who were actually really funny together):
As for the fashion and stuff, Annie wore Chanel. I like this dress a lot in photos, but it was something different in motion. In motion, you could see how loose the top was, and it was disconcerting. It made me wonder if Anne is pregnant, or if she wants us to speculate that she's pregnant. Or maybe she just wanted it loose to remind us of how much weight she lost for her Les Miserables role. Anyway… the Chanel was fine. White was a typical color choice, and I hope Anne goes bolder for the rest of the awards season. She kept everything else really simple – simple makeup, simple hair. It was okay.
Anne also gasped and aw-shucked her way to the mic to shout-out more thank-yous when Les Mis won Best Musical/Comedy: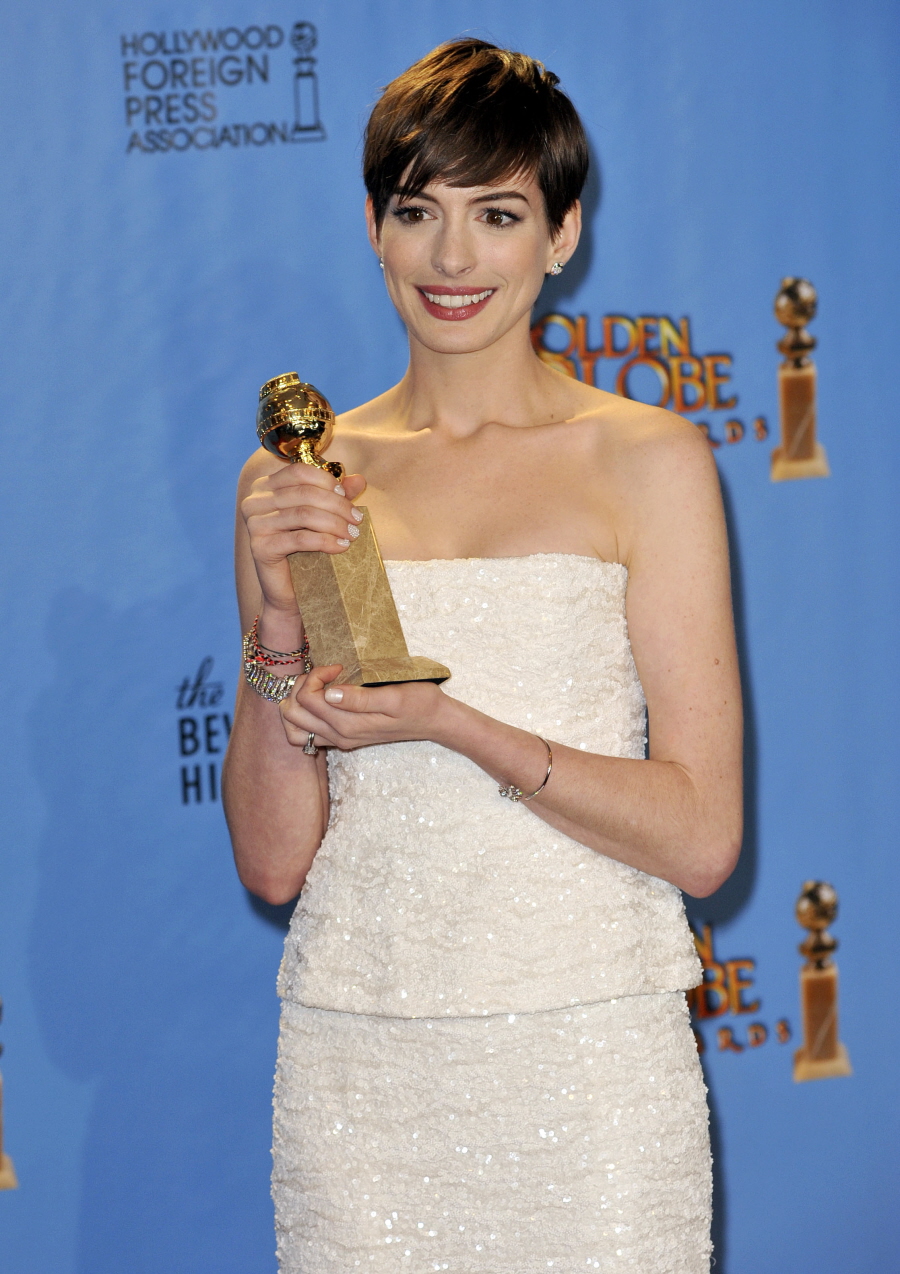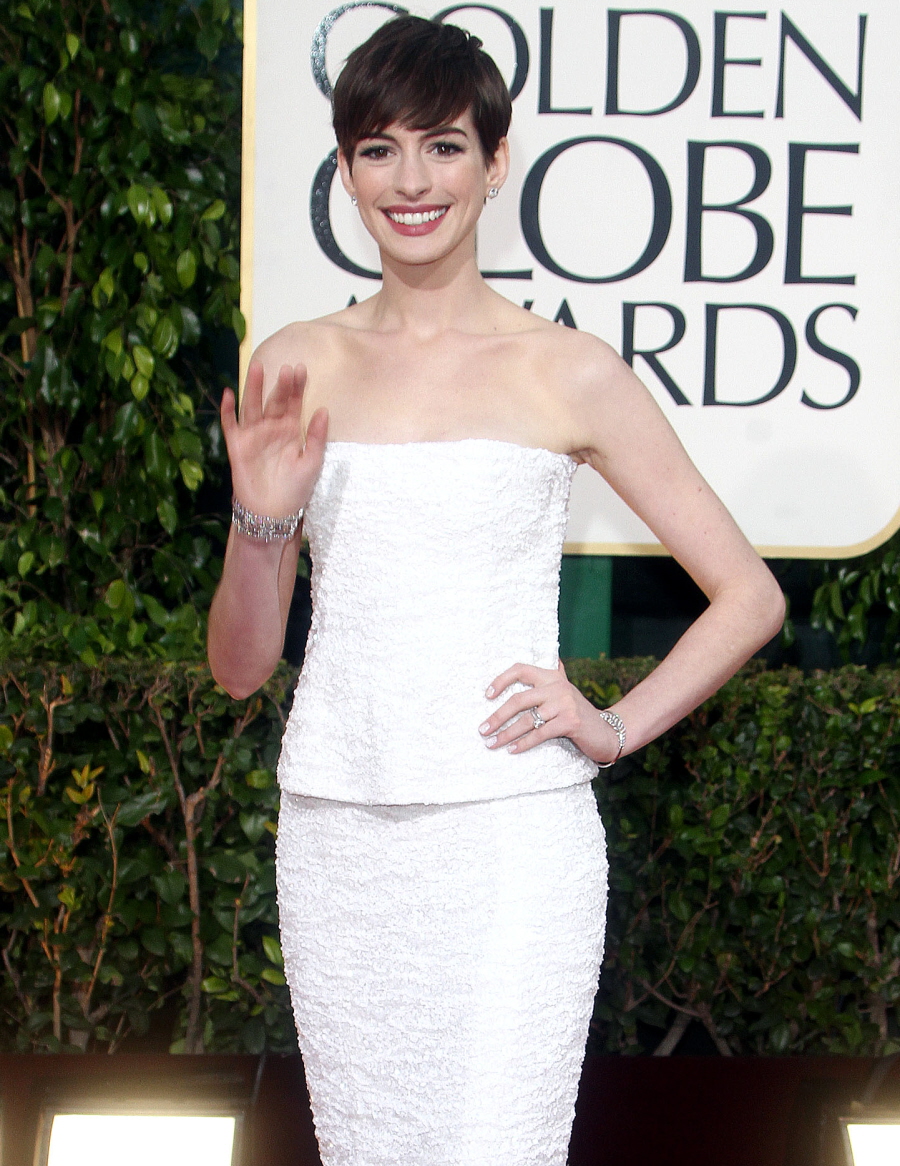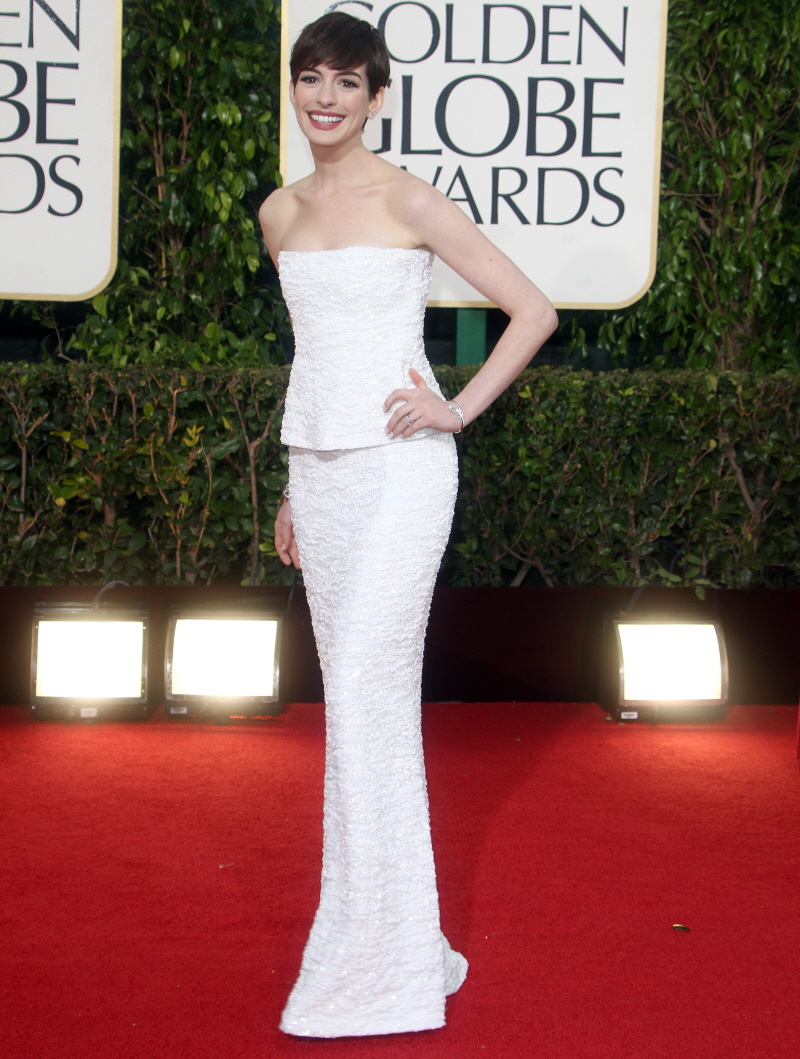 I'm adding bonus Helena Bonham Carter! She's fantastic, but this Dolce & Gabbana dress is… ugh.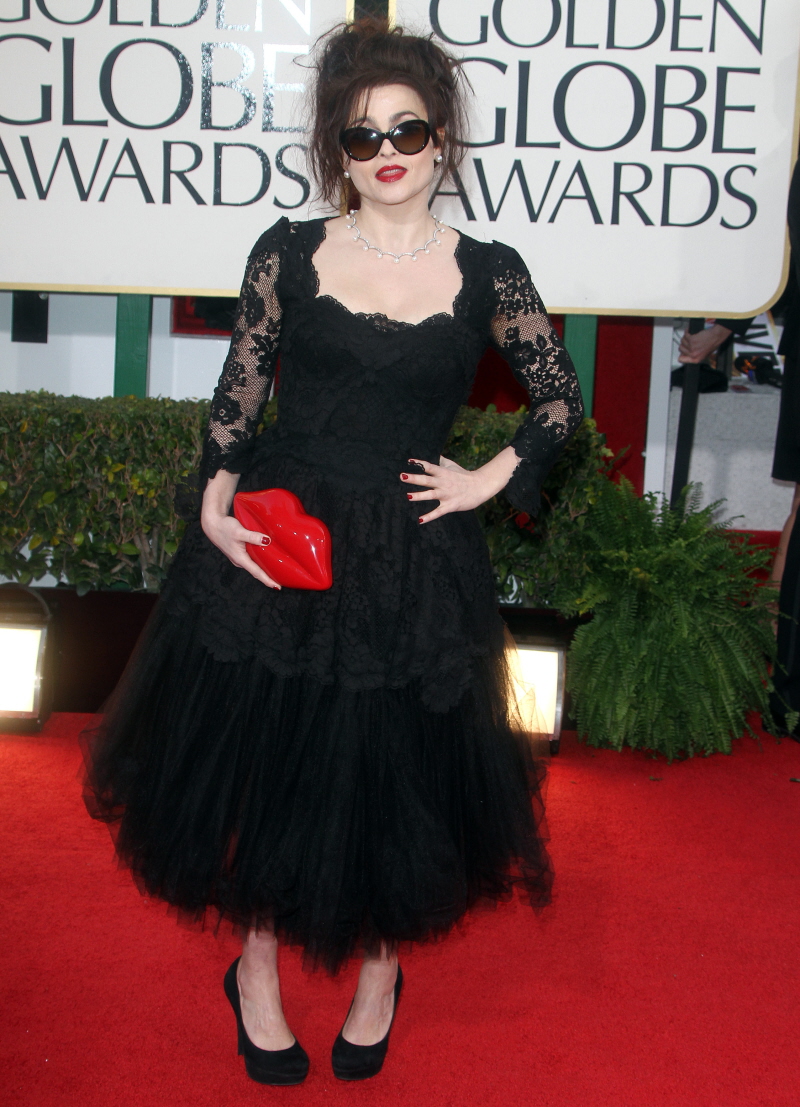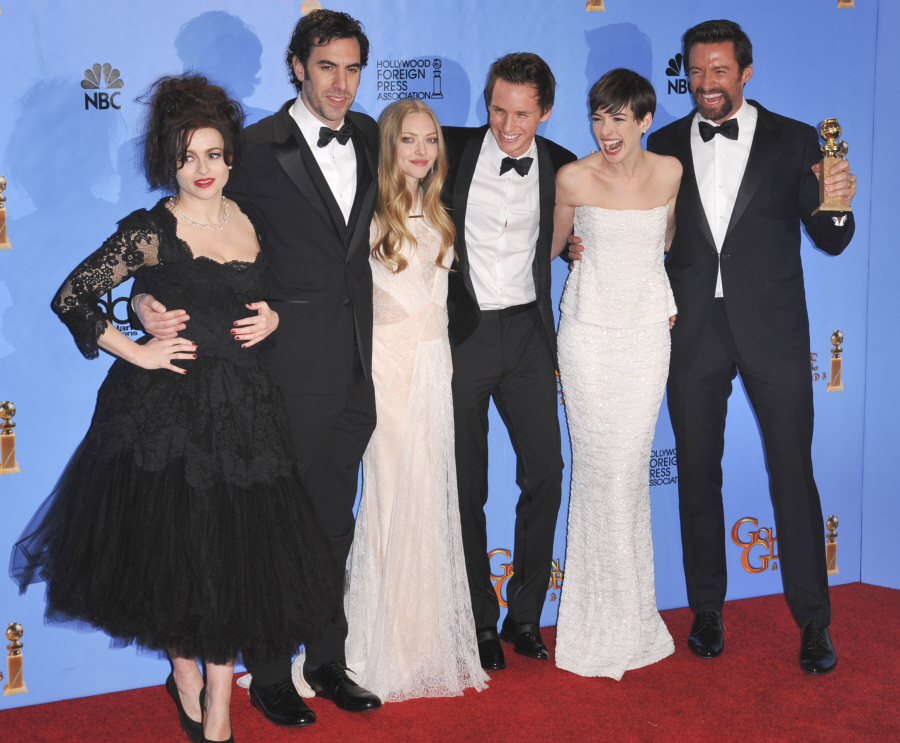 Photos courtesy of Fame/Flynet and WENN.