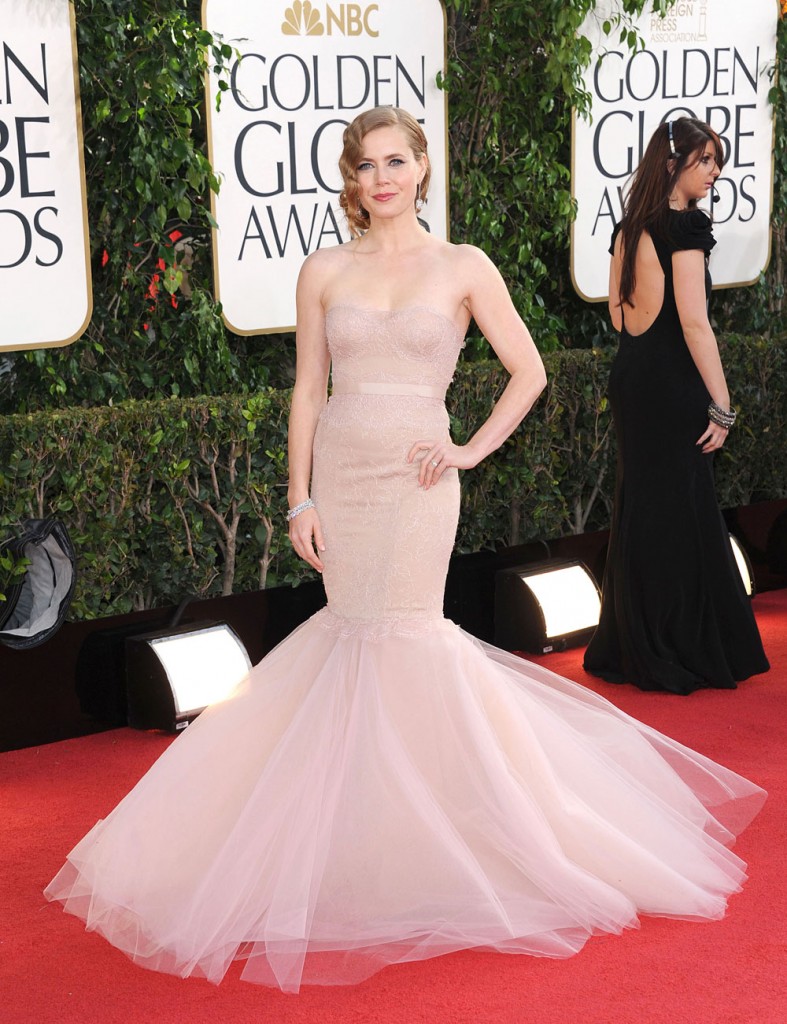 This is a fashion post for The Golden Globes dedicated to some of the ladies in light-colored mermaid-type dresses that were fitted up top and flared on the bottom. I'm not a fan of the tight on top, poofy skirt silhouette. It can look juvenile, but some women really pulled off the look and others looked a little too cutesy. In the "too cutesy" category we have Amy Adams in Marchesa. The bodice looked very tight and uncomfortable, and the skirt was over-the-top. In the full-length photos she looks like a cake topper. On screen this was slightly prettier, though, and I can see how this dress would be appealing in person. Amy called the color "ballet pink." Her sideswept curls and deftly-applied makeup gave her look an old Hollywood vibe, but the dress just underwhelmed me.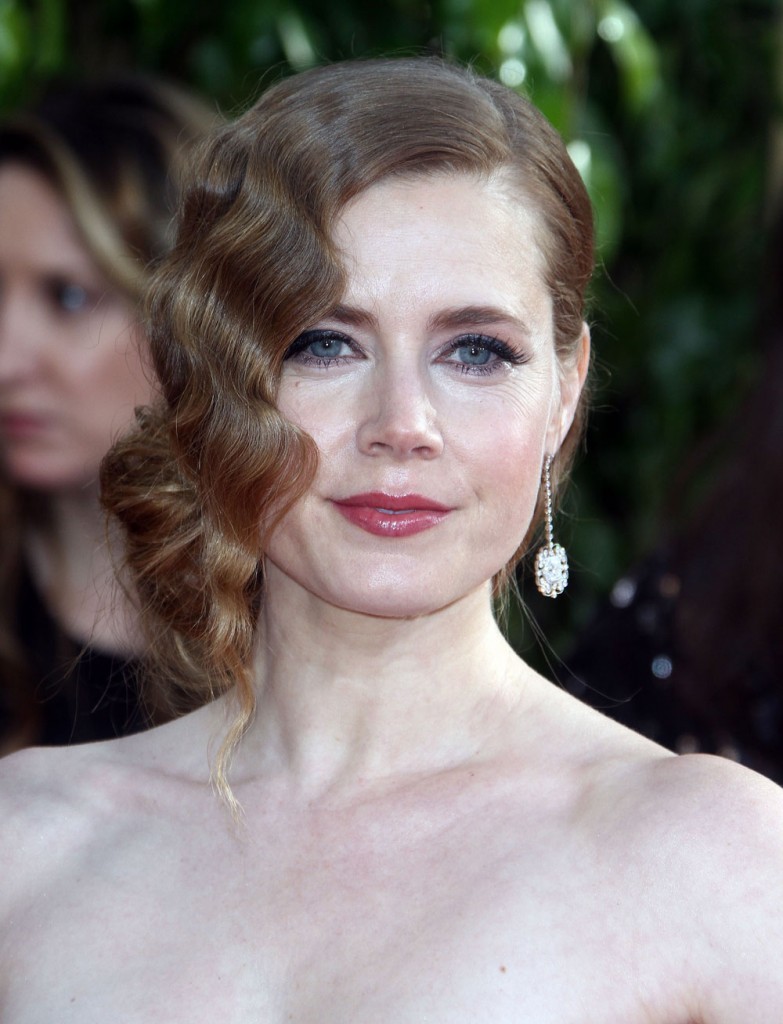 Hayden Panettiere was more successful in a blush-colored Cavalli. On camera, the lines of sequins on the gown were absolutely beautiful. I love her easy blow-out and her light, colorful makeup. Hayden was dripping in diamonds but they weren't overdone. This was one of my favorite dresses.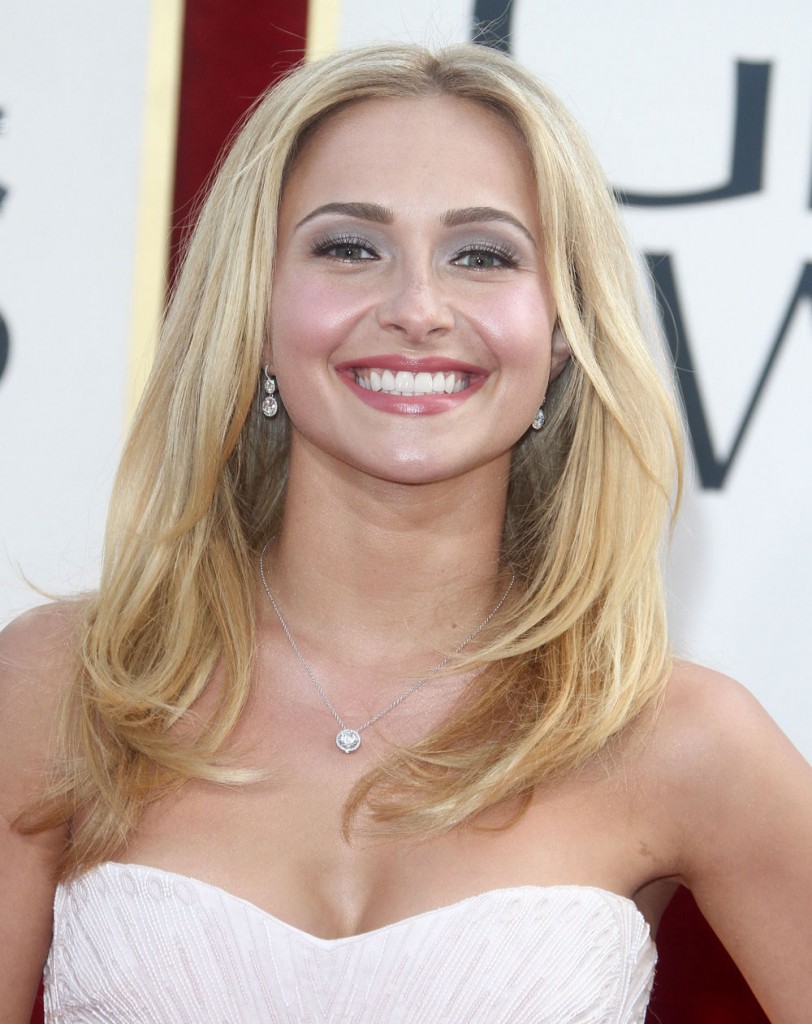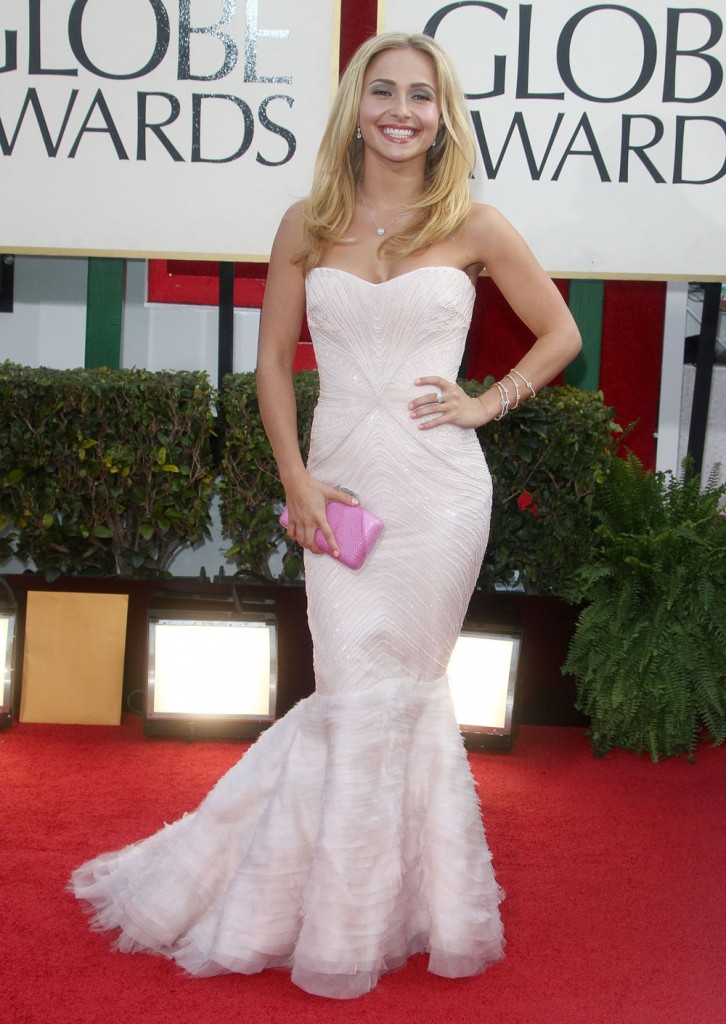 Jessica Alba also looked striking in pink Oscar de la Renta. There's something very "pageant" about her dress, and I was surprised that I liked it so much. She carried a dippy fuzzy purse, though. It's a "Roger Vivier 'Pochette Prisme Poodle' clutch." She was trying to mix it up and not be so serious, but it just detracts from how pretty everything else is. She needs to own that look. It's nice to see her smile for once.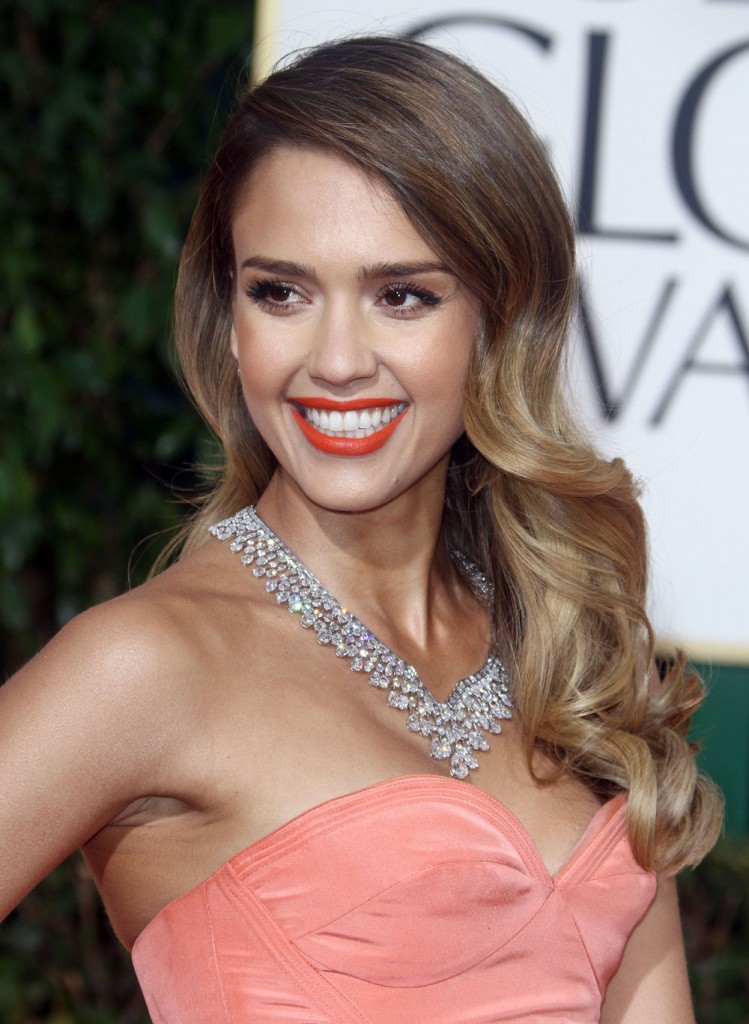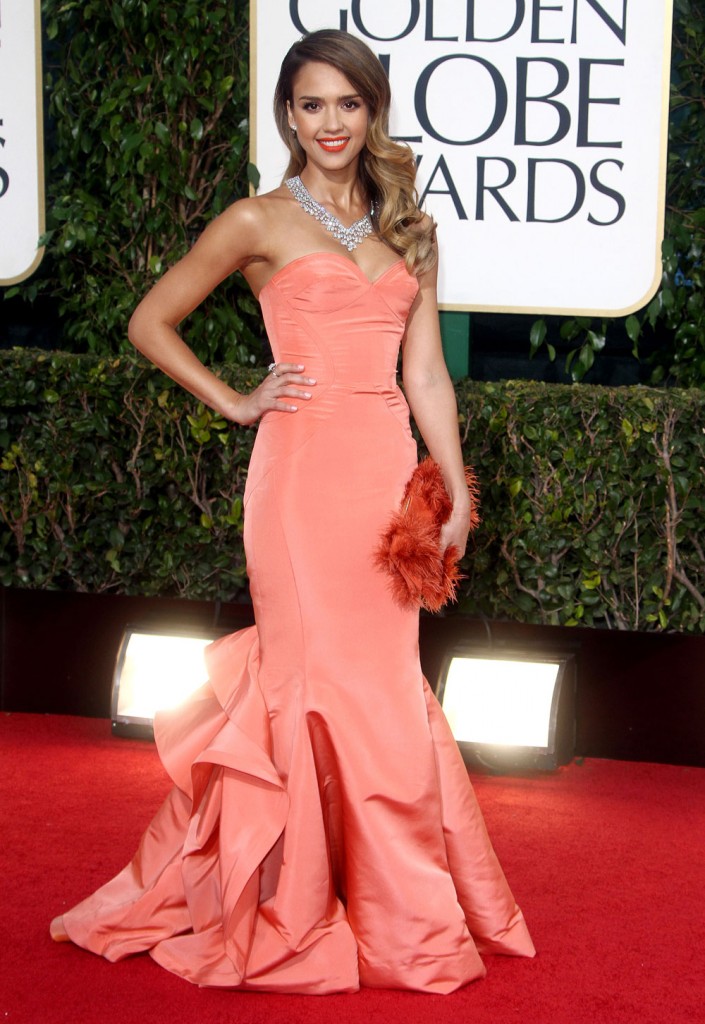 On camera, I thought Megan Fox was quite lovely in pale Dolce & Gabbana. I remember thinking what a pretty dress it was and how great her makeup looked. In these photos it all looks a little cheap to me though. Maybe it's the fact that she can't close her mouth to save her life. What is up with that pose? The lace on the dress doesn't translate well to photos, and her makeup looks clownish compared to the other actresses. That's Megan Fox for you. At least she's no longer comparing herself to men and talking about how insecure she is.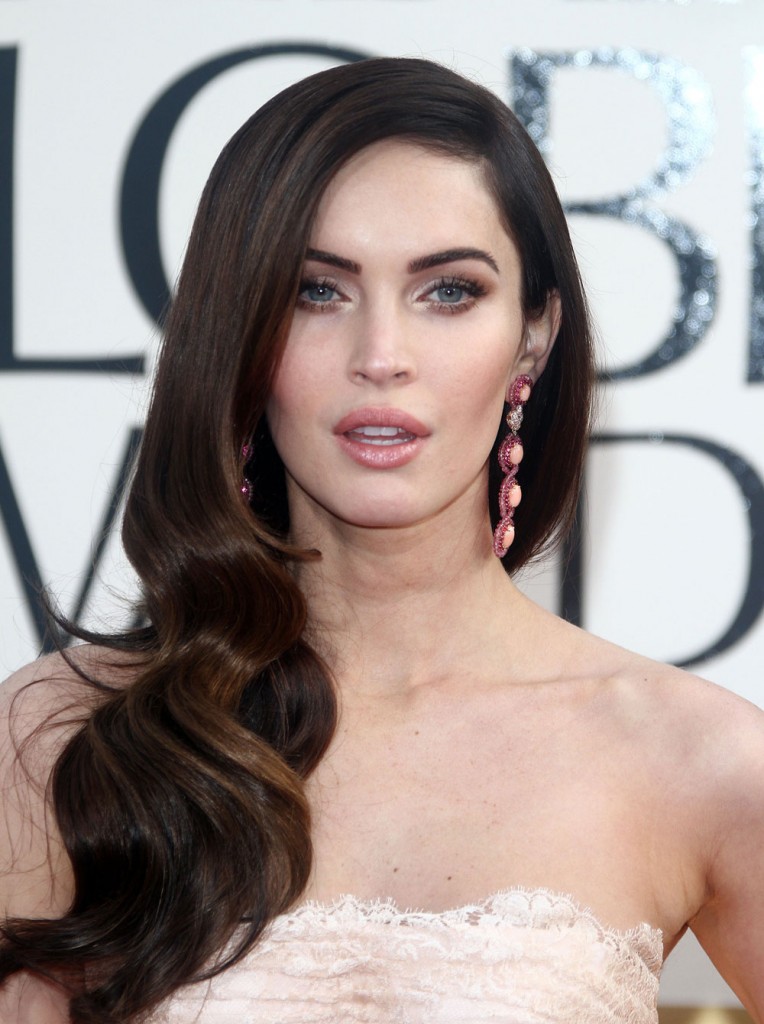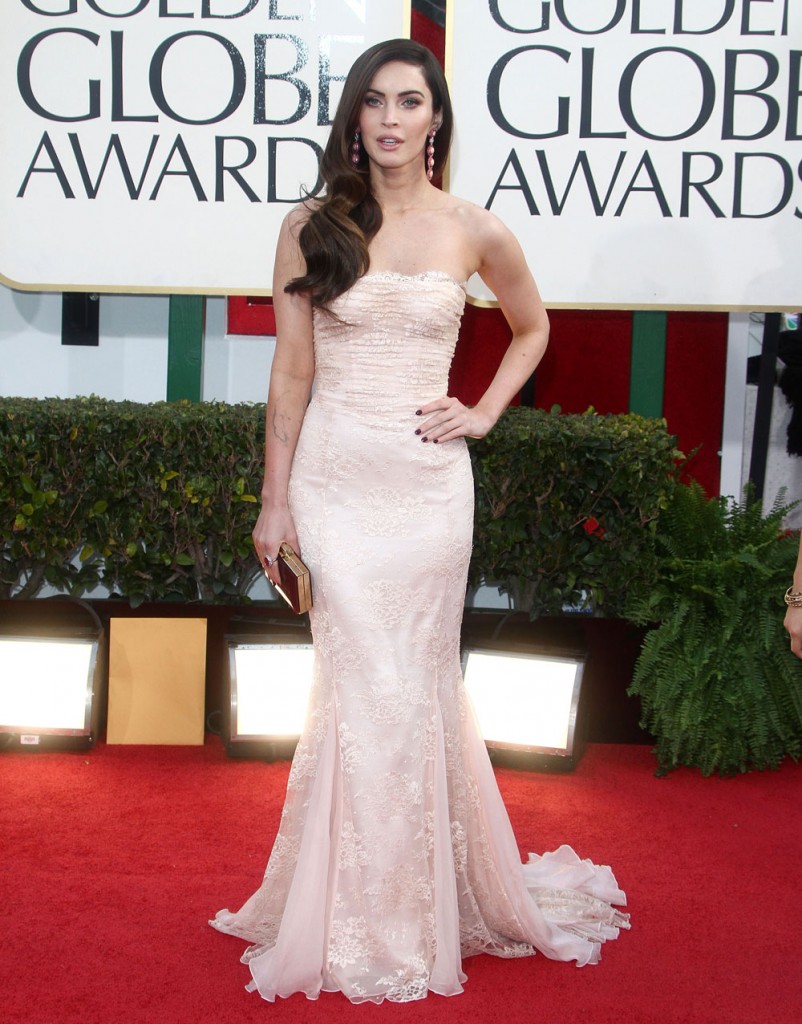 Check out Brian Austin Green's haircut. He looks like a kid!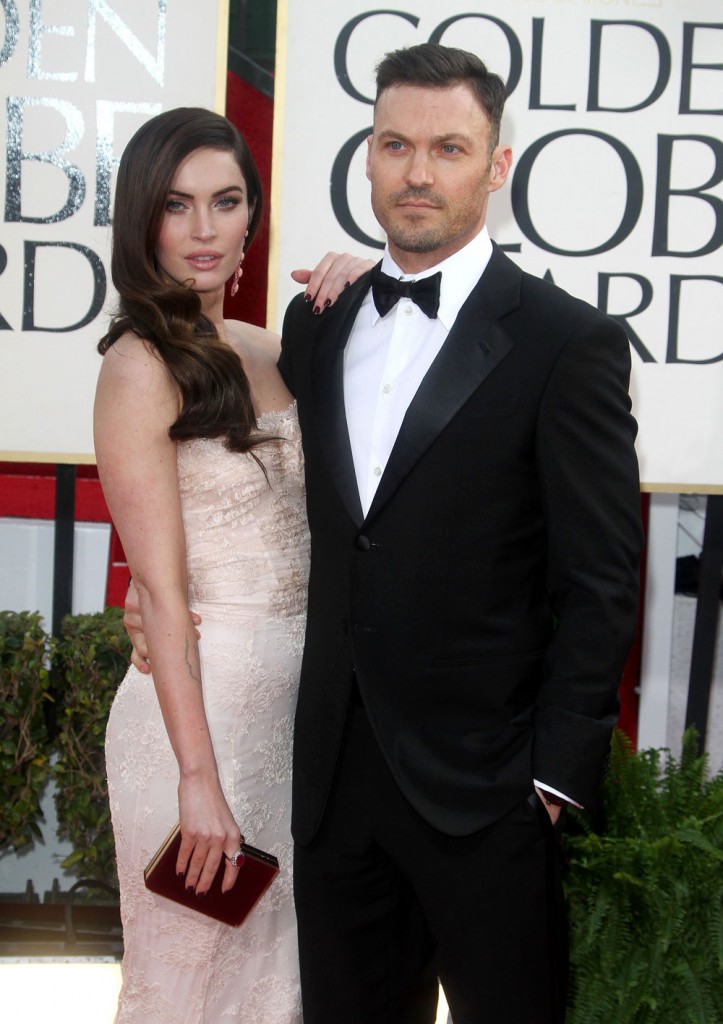 photo credit: FameFlynet. One photo credit: WENN.com