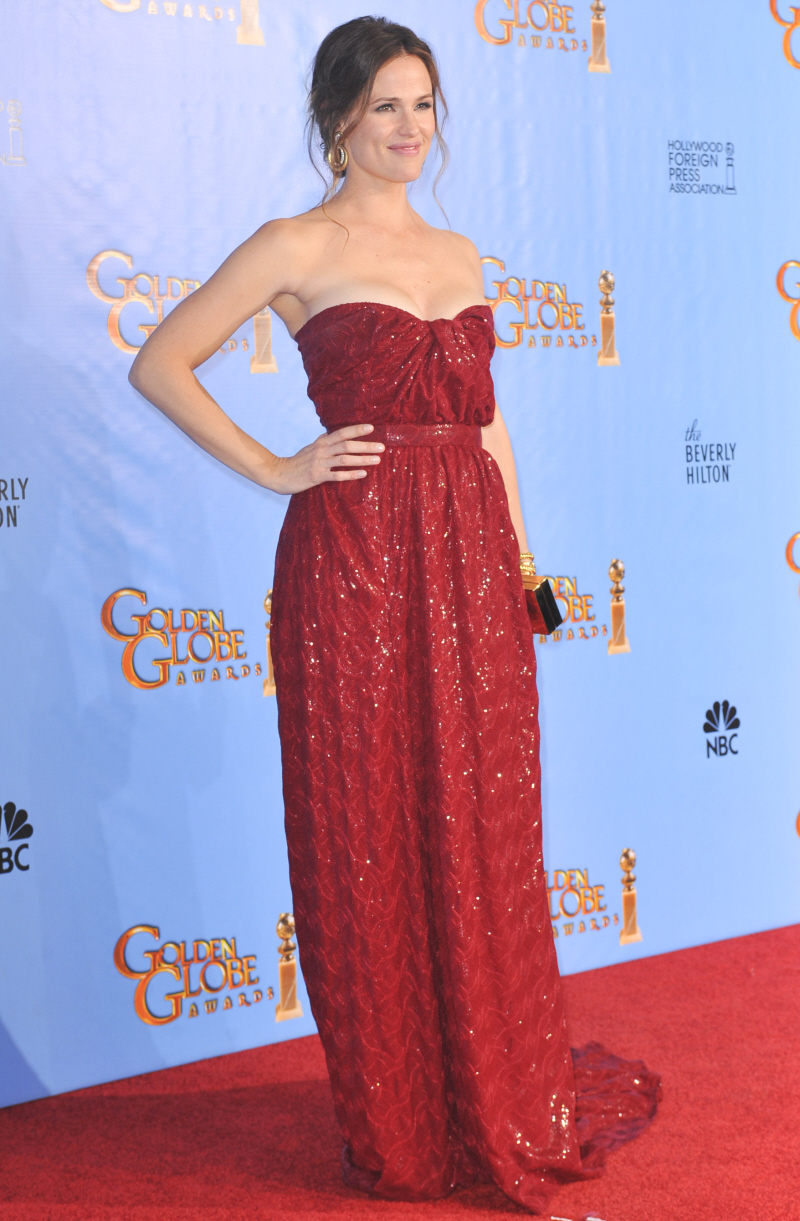 Jennifer Garner went unconventional for the Golden Globes red carpet. My prediction (which I made to myself, because whenever I talk about Garner, people yell at me) was that she would look nice but she would go super-conservative so as to not overshadow her man. But she went much bolder than I was expecting with this red Vivienne Westwood gown. I love Westwood, and I like the idea of this on Jennifer, although I think the fit was off slightly on the top. But the skirt moved beautifully when she was onstage, didn't it? And she got lots of PDA from her husband, which… good for her. He's usually so surly when he's around her, so it was nice to see her get some public love from Ben.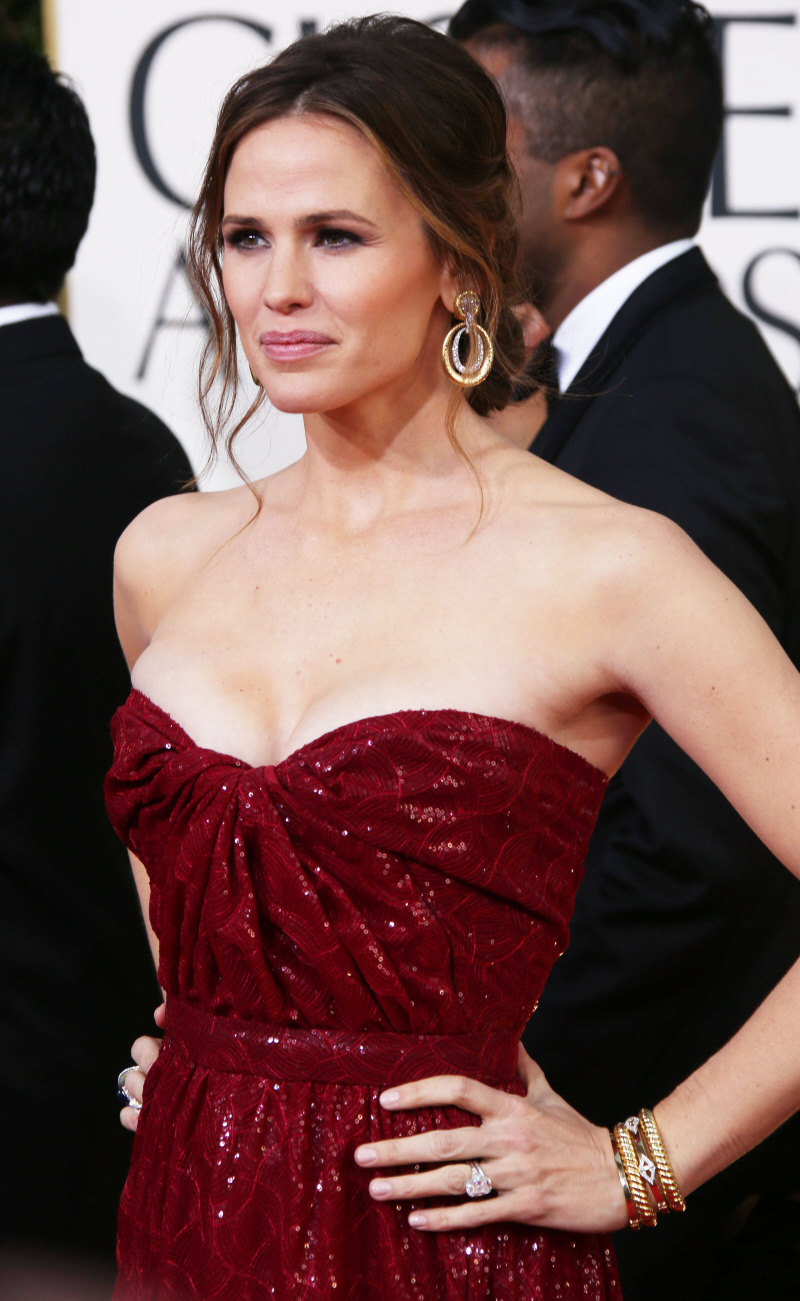 Amanda Seyfried wore Givenchy. I hated it on general principle, because I hate lace dresses on a red carpet. It was bridal-fug. And I didn't understand why she wore a tie-clip on her chest…?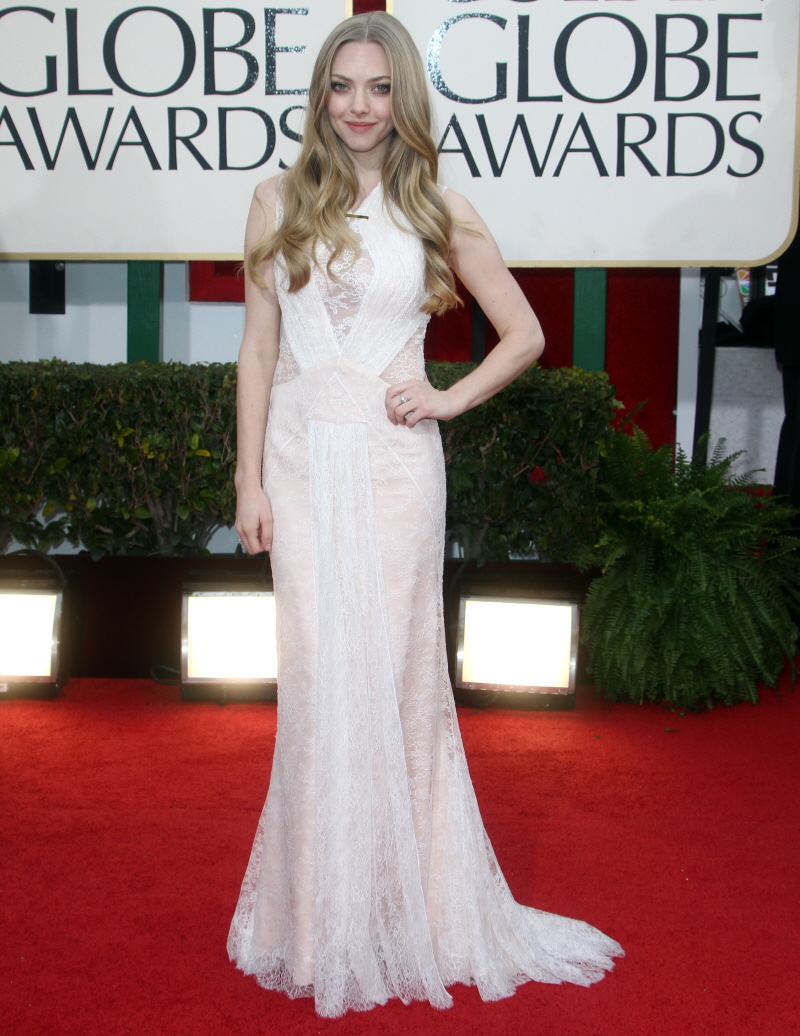 When Kristen Wiig was doing the awards circuit last year, a lot of complained that she hadn't really found her style identity yet, and she swayed back and forth from glam to goth to hipster and everything in-between. It looks like she might have settled on a look at this point – as a carbon-copy of Jennifer Aniston. Seriously, I thought this WAS Aniston. Same hairstyle (bedheady, down, perfectly arranged to look unarranged), same kind of dress that Aniston always wears (black, minimalist, with cut-outs). It was ridiculous. Her dress is Michael Kors, by the way. It's just… basic. Total Aniston. Also: her presenter-duty with Will Ferrell was GREAT.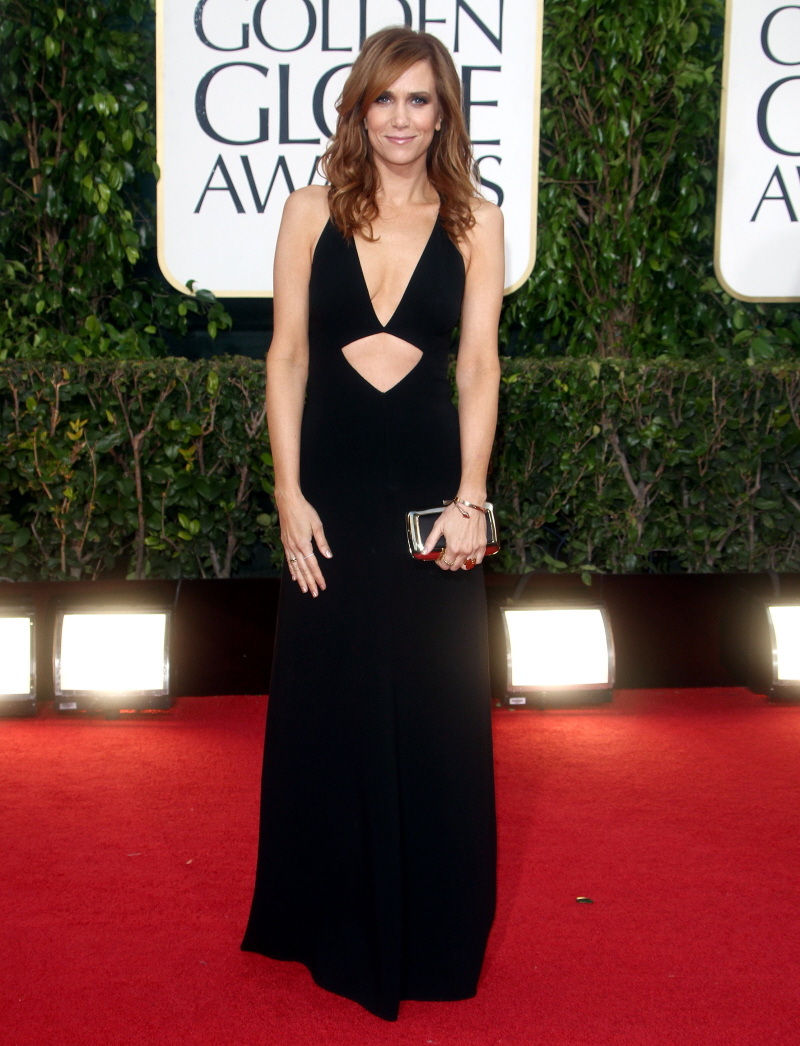 Was it just me or was Kate Hudson, like, a non-entity on the red carpet last night? Barely anyone is talking about her today and it's like she wasn't even there, which never happens! Maybe after years of going to the opening of an envelope, Kate has finally worn out her welcome? Hunh. Anyway, her dress was Alexander McQueen. I wasn't crazy about it.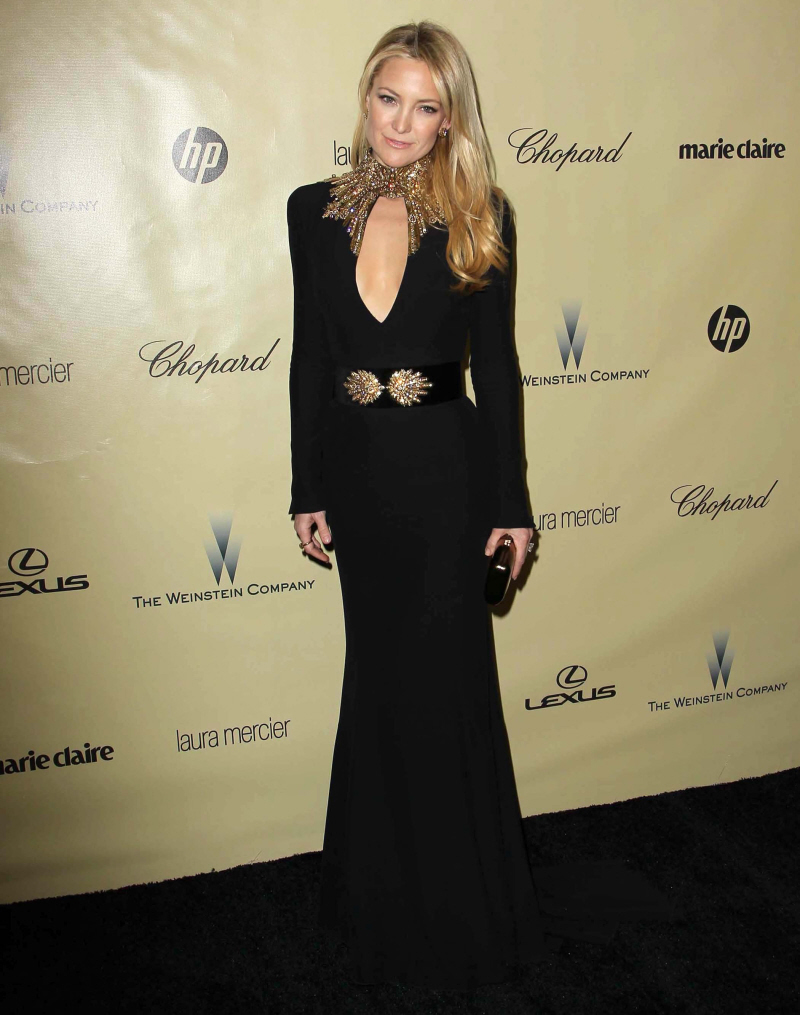 Photos courtesy of Fame/Flynet and WENN.