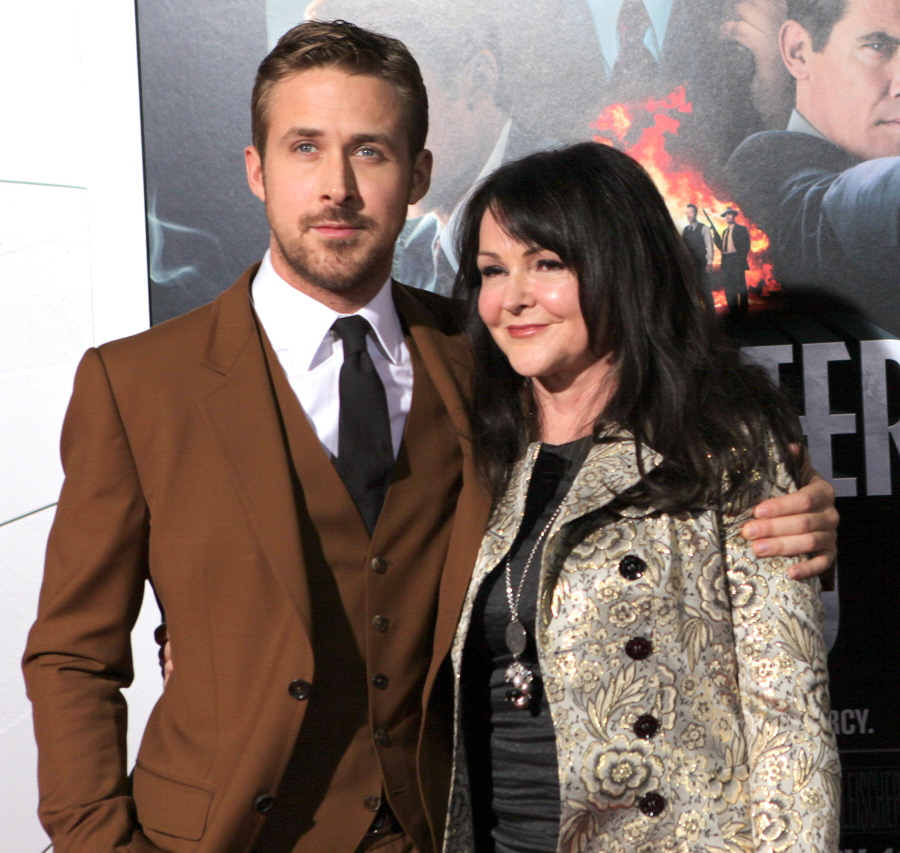 You know what's kind of funny to me? That stupid-looking Gangster Squad movie only made it to #3 in its opening weekend box office. Number one was Zero Dark Thirty, as it deserved to be, I think (I saw it this weekend too). While I'm not completely opposed to gangster movies and I'm definitely not opposed to Anthony Mackie, Ryan Gosling and Emma Stone having hit movies, Gangster Squad looked like a turd of filmmaking and storytelling, so I'm glad it did poorly. Still, Ryan has to promote the damn thing! Which brings me a different point – Ryan is the hipster your mother loves. Like, my mom loves him much more than I will ever love him. I find his super-sensitive act grating and annoying, but women really buy into it, and Ryan seems to continue to pander to that demographic. Ryan is the cover interview in the new issue of GQ Australia (it's not a new photoshoot), and he talks about his love of… knitting. Yes. Seriously.
Ryan Gosling may be a major film star, but his perfect day involves something entirely un-glamorous — yarn and knitting needles.

"I did this scene in 'Lars and the Real Girl' where I was in a room full of old ladies who were knitting, and it was an all-day scene, so they showed me how. It was one of the most relaxing days of my life," Ryan told GQ Australia's February/March 2013 issue.

In fact, it wasn't just relaxing. The box office hunk said it was perfect!

"If I had to design my perfect day, that would be it," he said. "And you get something out of it at the end. You get a nice present. For someone who wants an oddly shaped, off-putting scarf."

Ryan also shared with the mag a story of how he was swept into the world of rock 'n' roll as a child, thanks to his uncle, who was an Elvis Presley impersonator.

"When I was a kid, (my uncle) was certainly the most interesting thing going on in the house. He made his own costumes, did all the sequins — it took months. And I became a bit like his shadow, helping him when I could," Ryan said. "He was in the mirror, working on the voice and singing, and he (slowly) created this character, and then he put together an act and performed in a local talent show. And because I was so interested, he made me the head of security. As a joke."
I'm not saying Ryan doesn't genuinely enjoy knitting, or that he's somehow less of a man because he likes to knit because gender stereotypes, blah, etc. Men can enjoy knitting. I'm not judging that. I'm judging Ryan for talking about it in an interview with GQ because he seems to only care about how much your mom loves him. It's weird, right? It's like Ryan wants to appeal to Patrick Dempsey's demographics, right?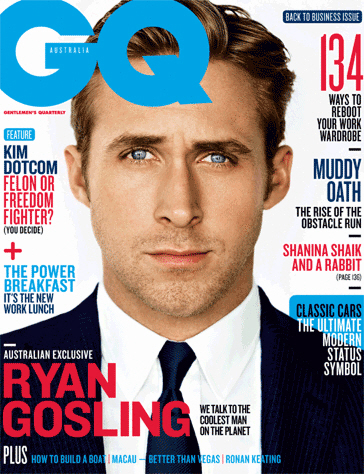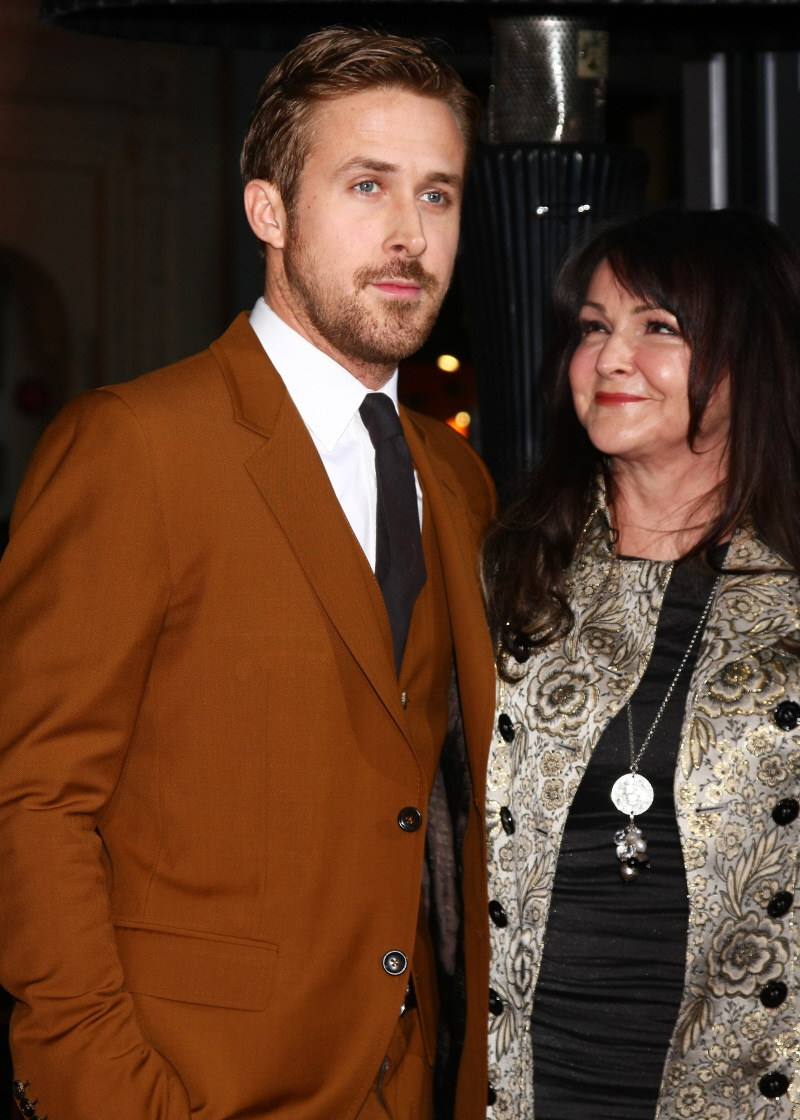 Photos courtesy of WENN, Fame/Flynet, GQ.