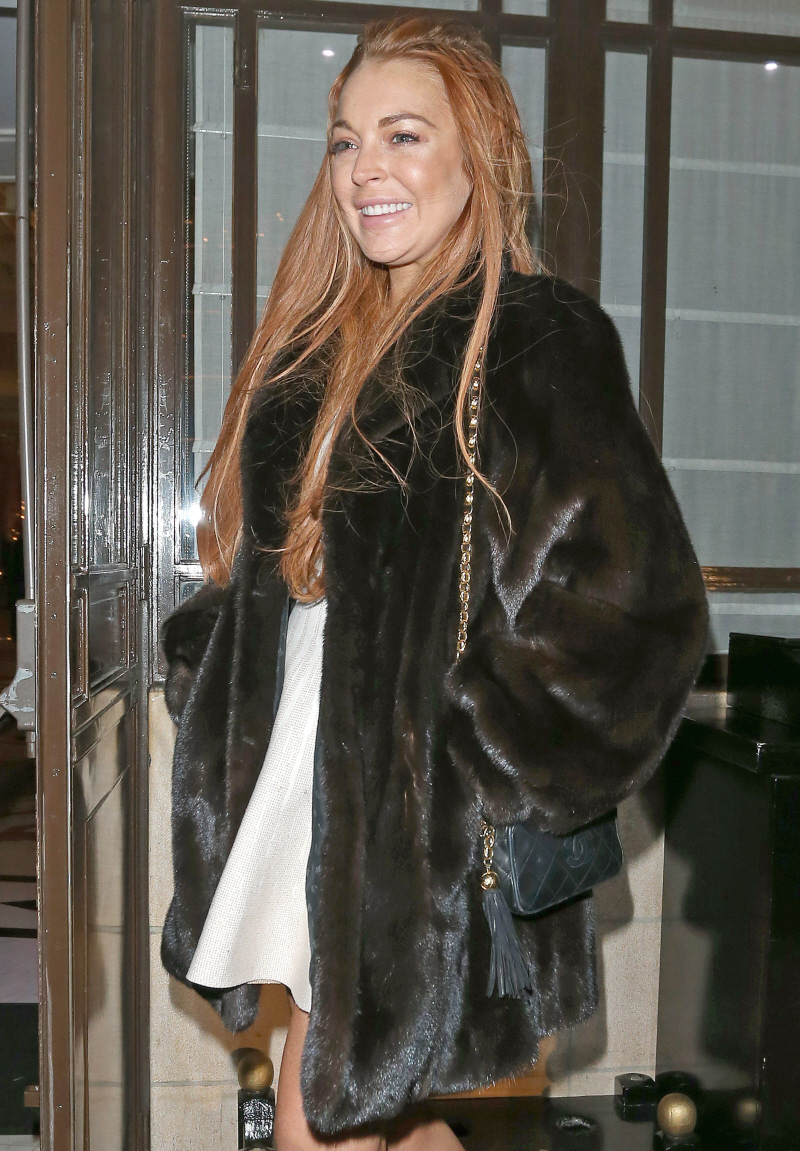 As we discussed yesterday, Lindsay Lohan did not even make it to court for her arraignment. Just hours before her scheduled arraignment, Lindsay tried to fire her long-time lawyer Shawn Holley, and Shawn actually went to court yesterday to enter Lindsay's plea of "not guilty" into the court record. Shawn is still Lindsay's lawyer of record as far as this current LA case is concerned – this is the case about Lindsay lying to the police while she was not-so-allegedly drunk driving down the Pacific Coast Highway and she plowed into a tractor trailer. What's funny (in a sad way) is that TMZ is totally trying to make this into a situation where THIS (firing Shawn) is the stupidest thing LL has ever done. Really? This?
Lindsay Lohan should kiss Shawn Holley's butt … because Shawn just saved hers by claiming to rep her even though Lindsay unceremoniously fired Shawn.

As we told you … Lindsay signed a termination letter Monday which her new lawyer Mark Heller sent to Shawn. But Heller — a New York lawyer — is not licensed to practice in California and did not appear in court today for Lindsay's arraignment. If Shawn told the judge she was fired and formally asked to be relieved, the judge could have and probably would have issued a bench warrant for Lindsay's arrest.

Shawn dodged the issue in open court by saying she still reps LiLo for now, which is technically true until she is formally dismissed by the judge. A confused judge then clearly called Shawn and the prosecutor up to the bench and asked WTF.

Here's where it gets totally ridiculous. Sources tell us Lindsay told Shawn yesterday that she was going to have Heller send Shawn another letter cancelling the first, but we're told that never happened. And sources connected with Heller tell TMZ … Mr. Heller was busy Monday placing calls to Shawn, the prosecutor and the court to make it clear he's the lawyer.

Since it's not clear who is representing Lindsay anymore, the judge ordered her to personally appear on January 30, even though ordinarily the matter could be handled without her being present.

In the meantime … if Lindsay asked Shawn to come back (and this would be the second time because Lindsay pulled this stunt on her before), Holley should run for the hills.
I'm more confused now than I was before I read that. So… this NY lawyer, Mark Heller, is all "Imma gonna email the judge and get this thing straightened out" and nothing happens. Classic crackie – she can't even follow through on a horrible cracked-out legal scheme.
Also: Radar reports that not only does Lindsay owe Shawn more than $300,000 (a figure that seems much to low, I think), Lindsay also owes $40,000 to her former assistant too. A source says: "Lindsay owes one of her former assistant's, Jessica, over $40k in unpaid wages. Lindsay actually also borrowed money from the assistant for her own living expenses… Jessica no longer works for Lindsay, and she recognizes that she is probably never going to see the money. Lindsay has a very long history of not paying people for services/work done for her." Yep. Pretty much. Serious question: how in the world do people continue to work for Lohan in any capacity? She will NOT pay you. If you try to help her, it will end up costing you money.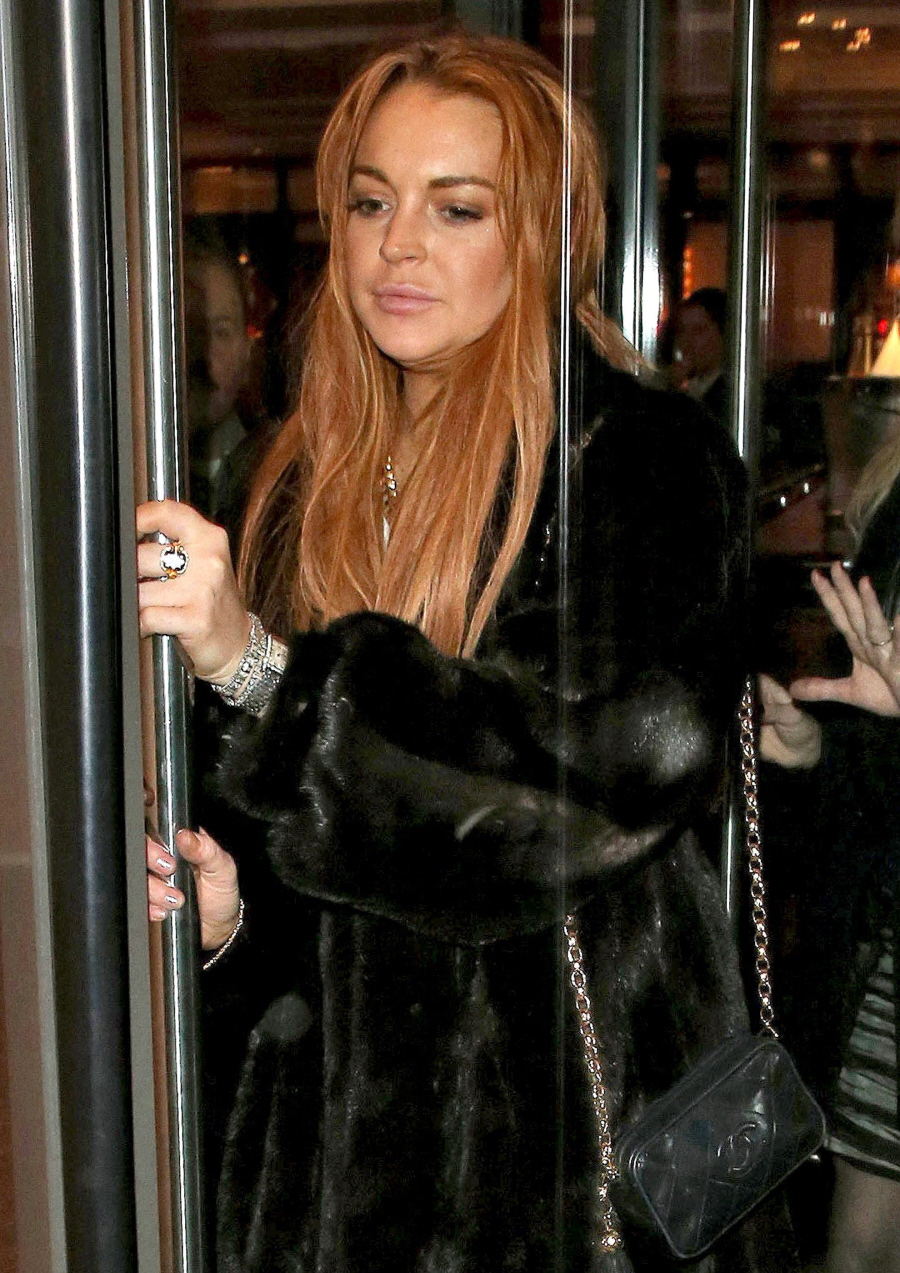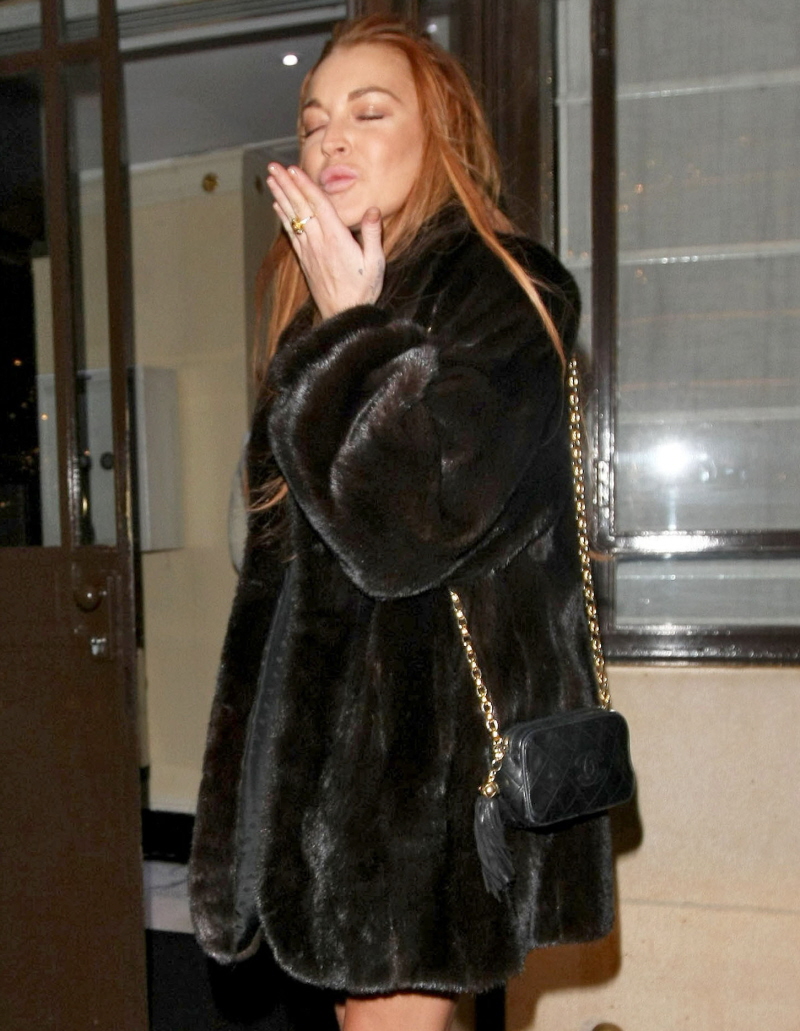 Photos courtesy of Fame/Flynet and WENN.