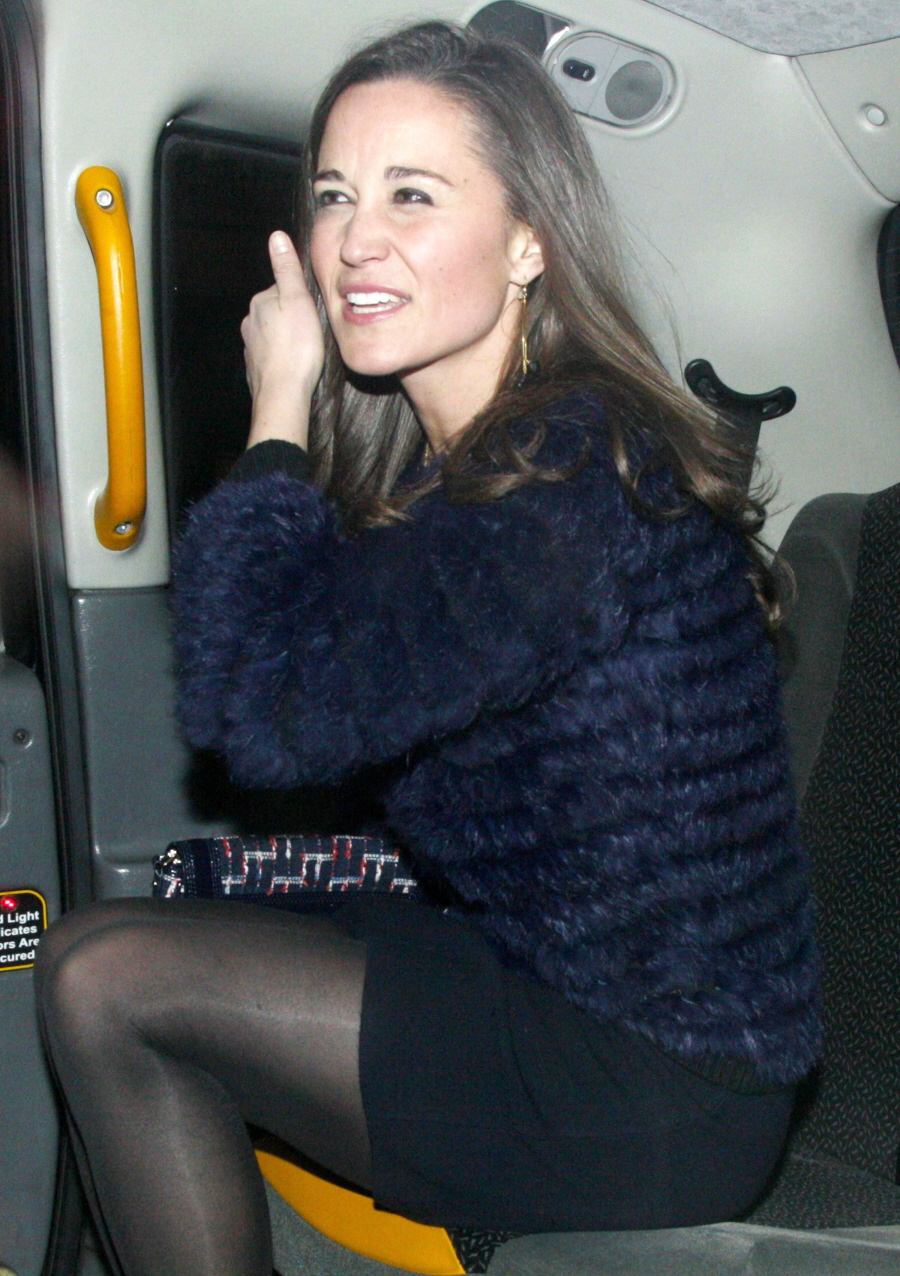 I think I'm one of last remaining Pippa Middleton defenders, and even I needed a break from her after the wave of schadenfreude from her book's terrible and unambiguous failure. The failure of Celebrate on every level – sales, buzz, promotion, and most importantly, CONTENT – was embarrassing and she should be hiding her face. Which she has – there were some photos of her entering and leaving the hospital where her sister was being treated for morning sickness, but other than that, Pippa hasn't been doing much for a few months. Maybe it's time for a new boyfriend? Somebody rich. Somebody… foreign, but not TOO foreign, you know? (Imagine that said in Dame Maggie Smith's voice.) Well, Pippa has scored! Sort of. She was recently at some gigantic Belgian boar hunt, being hosted by Belgium's richest man (who is old) and that man's grandsons (who are Pippa's age).
Disappointing sales of her debut book, Celebrate, have not made Pippa Middleton any less attractive to some of the world's most eligible young men, it seems. The Duchess of Cambridge's 29-year-old sister took part in a hunt organised by the grandsons of Belgium's richest man, according to a local Belgian newspaper.

The hunt in Gerpinnes, south of Charleroi, took place in December and was organised by the two grandsons of Belgian billionaire Albert Frere, William, 27, and 28-year-old Cedric. The Frere family – who are akin to the royal family in their country – refused to comment about whether or not the Duchess of Cambridge's sister was present, saying only 'hunting is a private affair'.

But three sources in the hunting party confirmed Pippa's presence, Belgian newspaper La Capital reported.

'I shook her hand but at that moment I didn't recognise her,' said one. 'Afterwards a friend teased me, saying, "what, you didn't recognise Pippa?".'

Another hunting party member said he didn't realise Pippa was Kate's sister because she introduced herself by her real name, Philippa.

The 'mythical bottom' was apparently disguised by a khaki tracksuit during the expedition. The Frere family name is well known in Belgium though its members keep a low profile. The family puts on several hunts a year, including the Gerpinnes hunt, which is organised by Albert Frere's son Gerald and his two grandsons William and Cedric.

La Capital pointed out that the grandsons were 'of the same generation as Middleton' who is 29.

The 1 December hunting party was 20-strong and set out from the Bierlere forest near Gerpinnes, which extends over 200 hectares. Six boars and nine deer was killed.

Women in the Frere hunting parties normally shoot; they do not come along for the ride. Given Pippa's jet-set lifestyle, the fact that she is hanging out with Belgium's richest family 'does not at the end of the day surprise anyone', the newspaper commented. Frere senior is reported to be worth Euro 2.7 billion.
Is this Pippa's "game"? Is this what you get if you're the pushy little sister of the Duchess of Cambridge? The thing is… Pippa could have been a contender. Like, really. If she had cleaned up her act, literally and figuratively, and re-branded herself as Kate's spunky, cute, stylish, hard-working little sister with a normal relationship with eyeliner, Pippa could have been something special. I thought she would go that way, but those Middleton genes gave a mind of their own, and the genes say "slather on the eyeliner, put on a cheap miniskirt and aim at the first wealthy and/or titled man who looks at you." This was Kate's method, but Kate had one thing Pippa does not have: patience. Pippa is not a patient girl. She wants everything right now and she doesn't understand that it takes time to work her way into a family like that.
Also – bloodsport, etc. Did they eat the boar? I'd really like to know.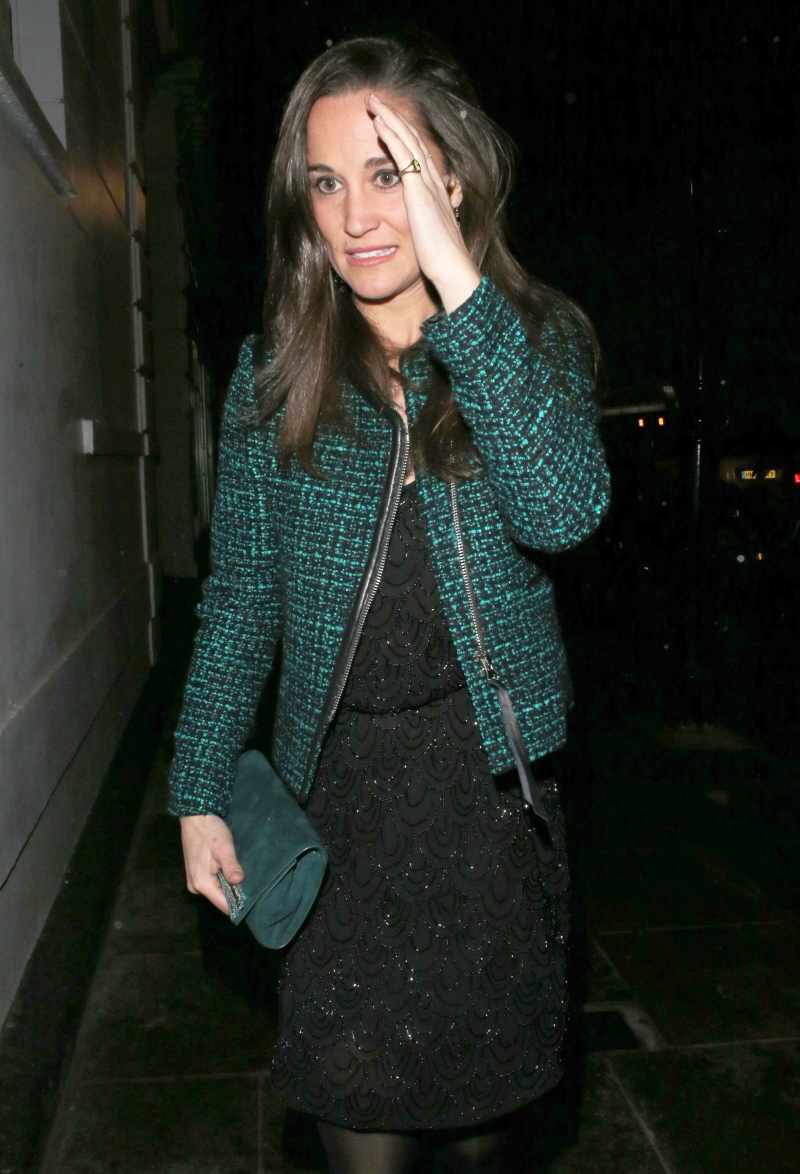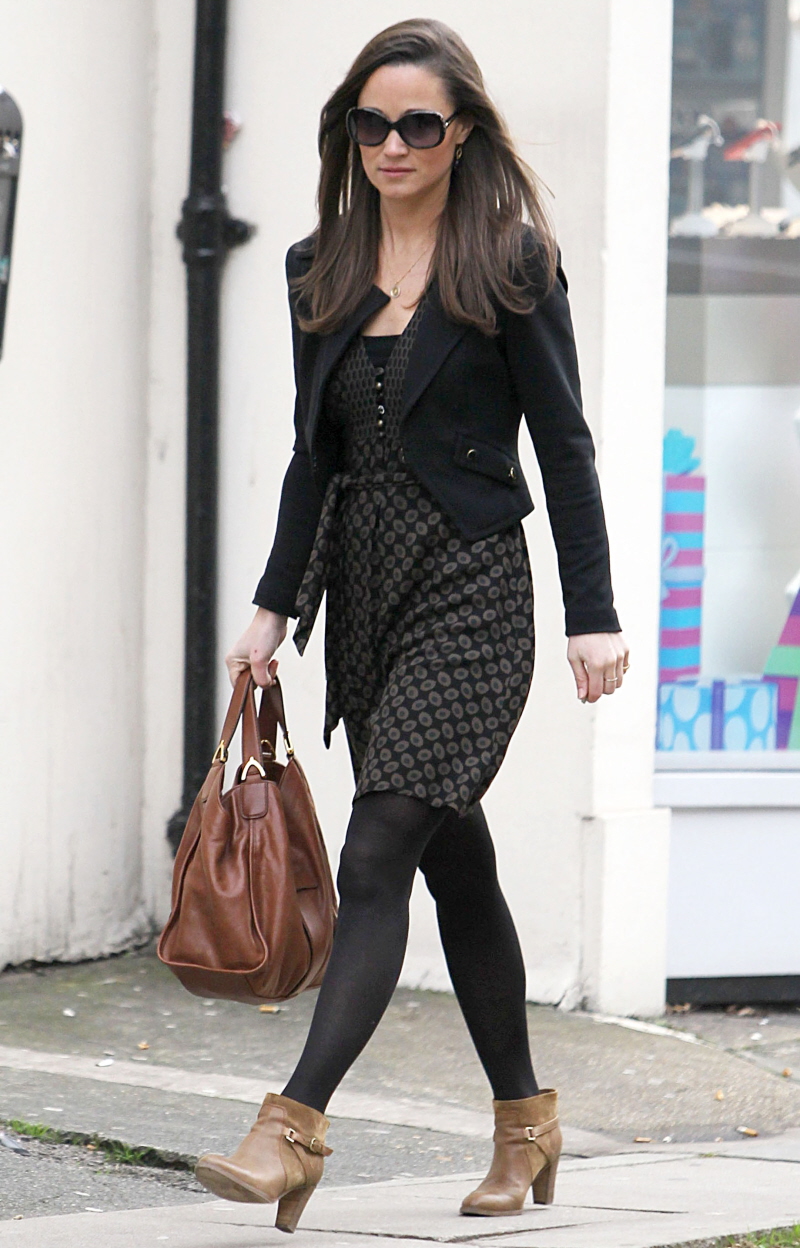 Photos courtesy of Fame/Flynet.