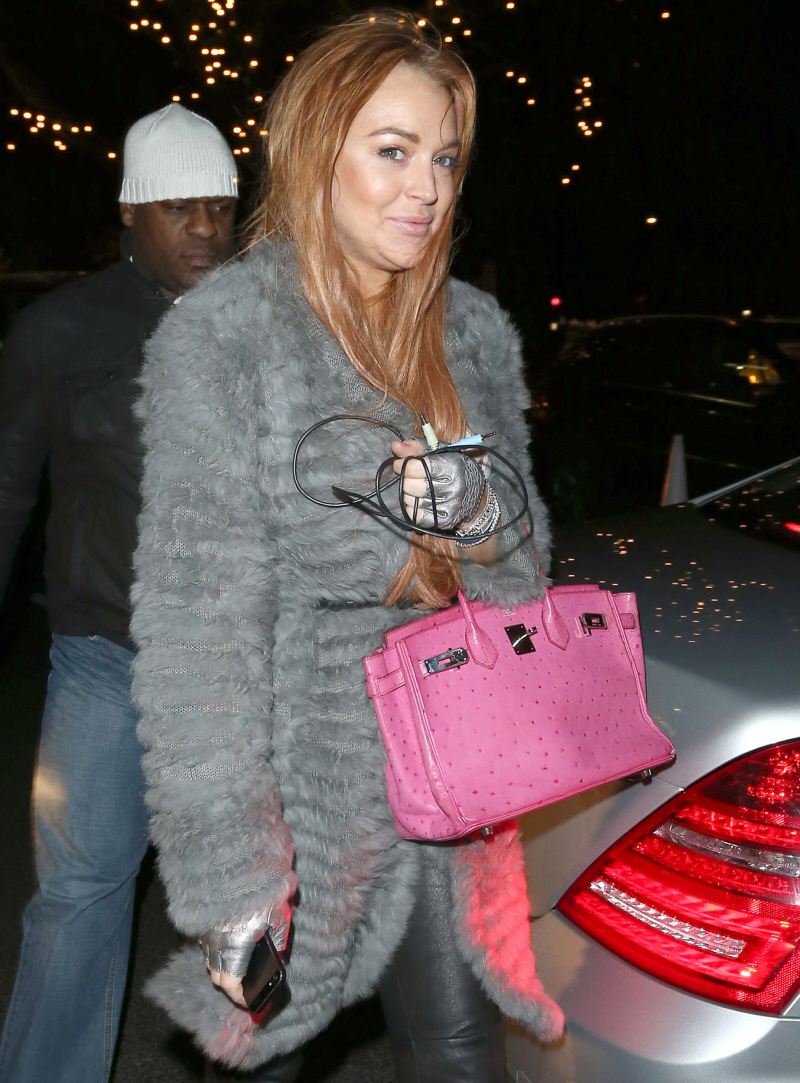 CB and I actually talked on the phone about this story – which is weird because this story is about exactly what we always say about Lindsay Lohan. We throw in some "allegedlys" and some "maybes" and a heavy dose of side-eyes, but the truth of the matter is that Lindsay Lohan is (allegedly) a hooker/call girl/escort. There is simply no other way to explain how she's been maintaining her lifestyle for the past… say, three years or more.
Now, I don't think she's a call girl in the traditional sense, like she has a street corner or she works for some kind of agency. I don't even want to call her a "sex worker" because I think that would be making her situation sound too sympathetic – sex workers are tragic on another level. Lindsay Lohan is tragic because she was once a movie star and now she pays for her room at Chateau Marmont through her connections with shady millionaires. I believe she's a free agent who scores "jobs" with wealthy men when she's in need of a cash transfusion. We can parse the language around these "jobs" – like, she was paid $100,000 to "attend a private party" in London for NYE. $100,000 plus rooms at the Dorchester plus additional expenses plus… God knows. So here's the big Radar/Star story about how she's totally a call girl now (allegedly):
Desperate for money, troubled actress Lindsay Lohan is still living the high life by working as a professional escort, her father Michael Lohan and other insiders exclusively revealed in the new issue of Star magazine.

"She is getting paid to date rich men," Michael said of his 26-year-old daughter. "Dina (Lindsay's mother) is pimping her out – it's disgusting!"

And it's not just the Mean Girls star's estranged dad who is dishing on her new source of income.

"The dates last for days, and the guys pay for everything – hotel, travel costs, food, whatever – as well as jewelry and other gifts," someone close to the actress revealed.

So far, no one is suggesting that Lohan is doing anything more than act as arm candy for the rich playboys who like to be seen with beautiful and famous women. One of Lindsay's most high profile clients is the man who is third in line to the throne of Brunei, a small country in Southeast Asia: Prince Haji Abdul Azim.

A billionaire playboy who loves American celebrities, he allegedly paid Lindsay a whopping $100,000 to join him in London for a New Year's celebration. And wealthy Spanish-American painter Domingo Zapata reportedly supported the troubled actress for much longer than a holiday.

"Domingo let Lindsay live in his penthouse at the Bowery Hotel in NYC for free and at his L.A. pad at Chateau Marmont [for months]," says one of his confidantes. "They're both super swanky. No way Lindsay could've afforded either of them for such long periods of time on her own."
"No one is suggesting that Lohan is doing anything more than act as arm candy for the rich playboys who like to be seen with beautiful and famous women…" I'm suggesting it! I will suggest it HEAVILY. As for the quote from her father… Michael Lohan went to TMZ and corrected the record, saying: "By absolutely NO MEANS did I ever make such a statement … EVER! Sure, Lindsay and [other celebs] make personal appearances and get paid for it! Sure, she and they get paid to go to birthday parties and other occasions! But for sex? Are you kidding me? I would never say that because she would NEVER do that and it NEVER happened!" Is this where we are now? We're winking and nudging about Lindsay's alleged hooker schemes? Sigh.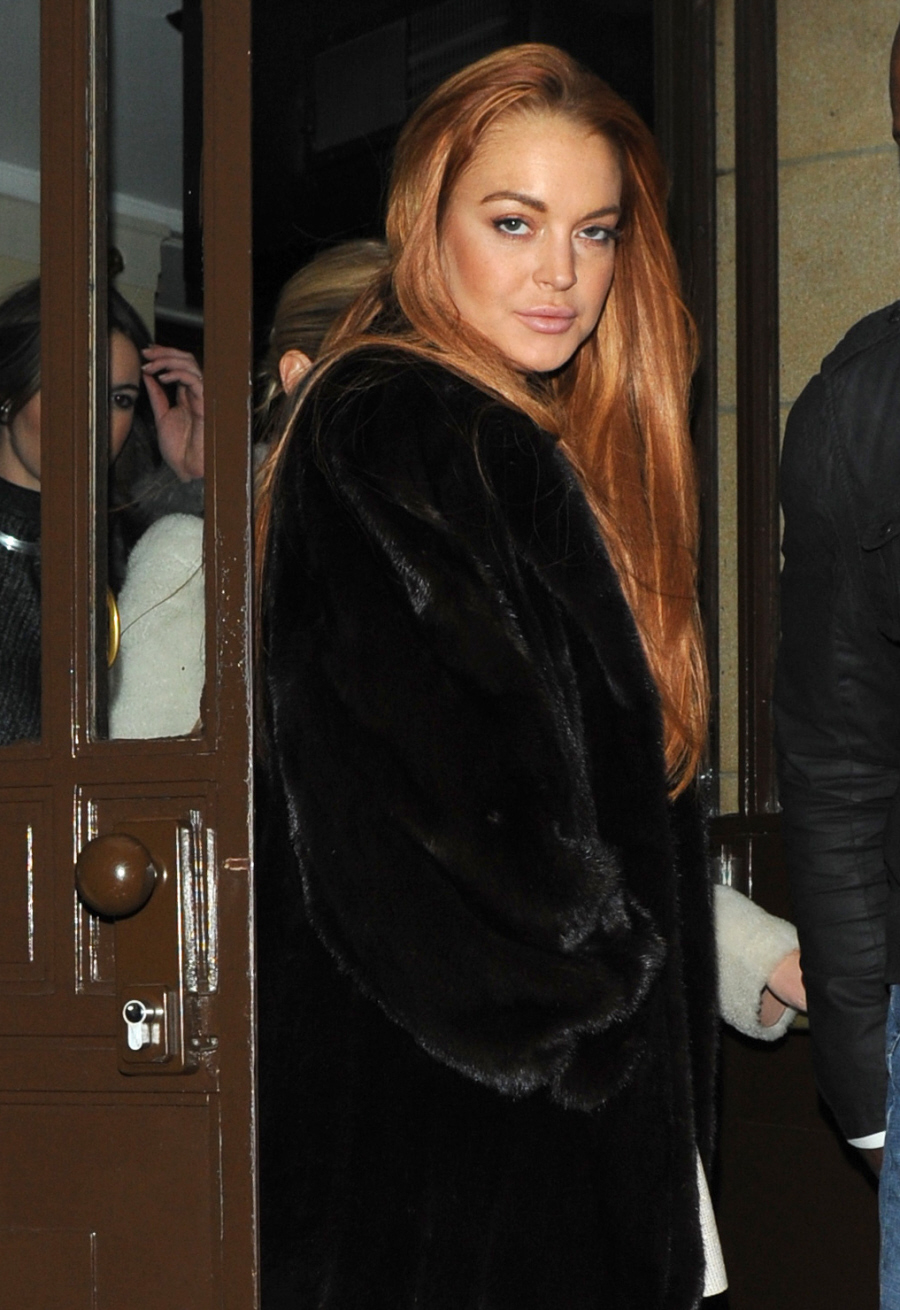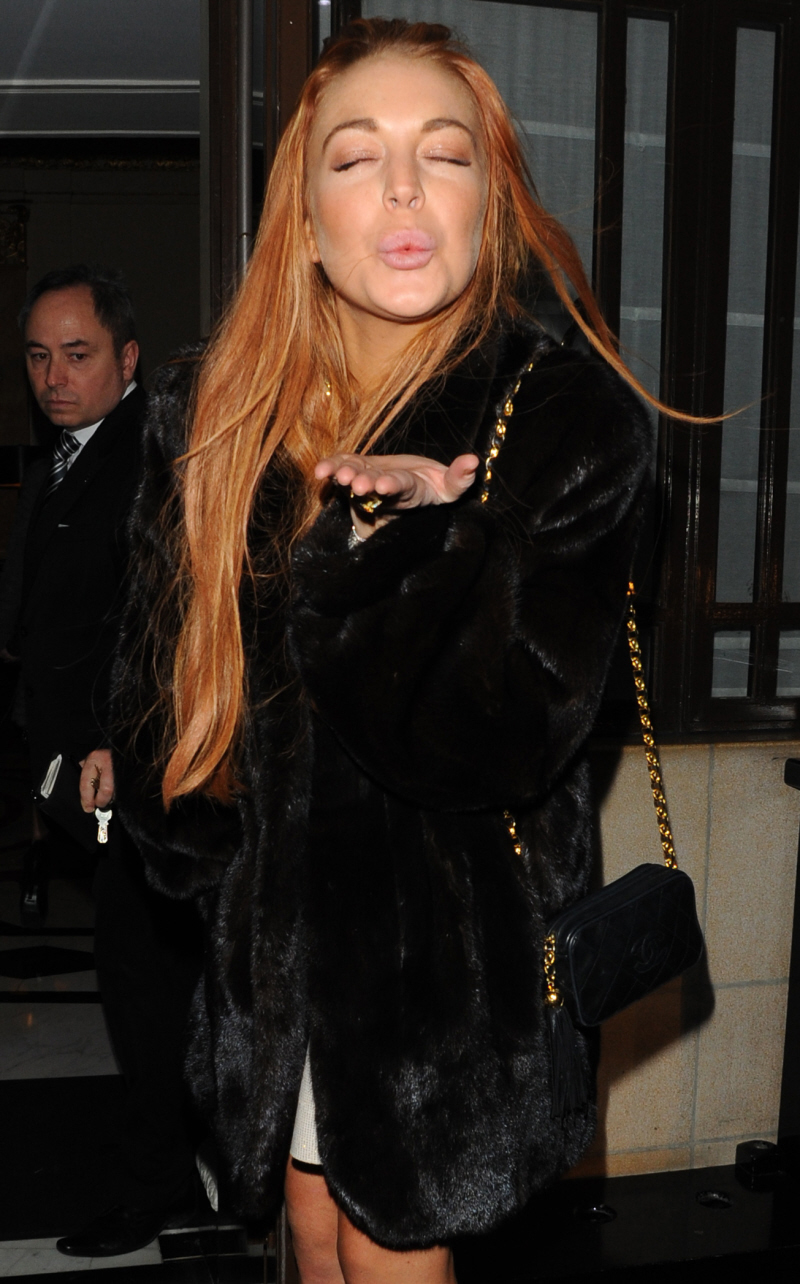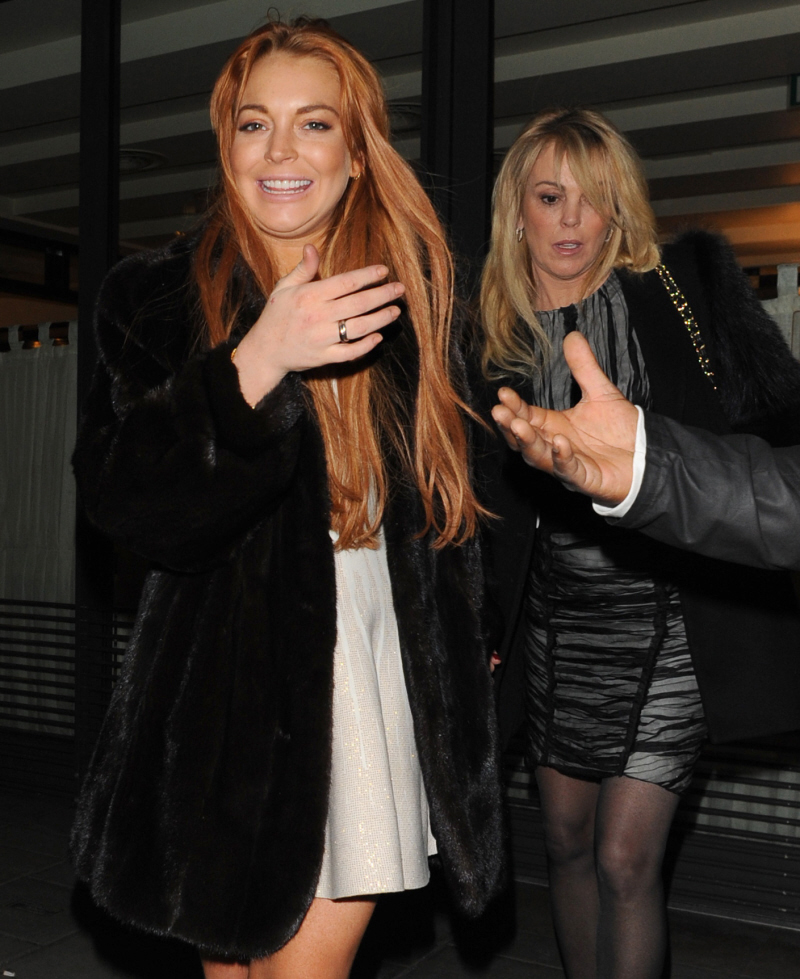 Photos courtesy of WENN, Fame/Flynet.