Melania Trump has a new jewelry line on QVC which she's promoting, because all you need to do to get a jewelry, fashion or perfume line is to be some kind of celebrity. Sadly, it's true. I watched her promotional interview with ET fully expecting to mock her, because it's striking how much she looks like her husband and I expected her to be as much of an ass as he is. She has the same fug swoop in her hair as Donald, she's similarly orange, and she has the exact same smug expression as he does on the red carpet. They look perfectly suited for each other, and that's not a compliment. In the video she seemed warmer and less crazy than I was expecting, so she must have retained enough of her pre-Trump personality to be a more decent person than he is. (Which isn't much of an accomplishment.) She's her own person, and she has her own jewelry line, which she of course claims to have been involved with "from A to Z." (They all do that.) The jewelry looks like copies of more expensive pieces, it's gaudy and not my taste, but it's pretty for that type of jewelry.
The takeaway from this interview are Melania's comments about her "romance" with her husband. She says he's romantic, but then she hedges and says their romance is "different" than other people have and that they're both "very independent." She also talks about all the things they do together and not how she feels or what a great guy she's married to. I get the sense that it's more of a business arrangement that she's tolerating, but that's what you would expect from anyone married to Donald Trump. He's been ranting and going off the rails lately, would you assume he had a great home life? If he weren't loaded and famous he'd been just another conspiracy theorist yelling at the neighbor's cat. Here's more:
Melania Trump has quite a life with business baron Donald Trump. The former model sat down with ET to discuss her recently launched jewelry collection with QVC as well her relationship with her husband.

Her husband's many career happenings in combination with her own professional duties as well as raising their 6-year-old son make the couple's time together limited. Mrs. Trump says the two maintain a romance unlike the average one.

"He is a romantic guy," she said inside of her home. "…It's a different romance than maybe some other people [have] but he's [a] very different man anyway…but we have a great relationship and we are both very independent. We love what we do…and that's the most important [thing]. [We] have great quality time together."

The couple met when Melania, a native of Slovenia, was modeling in New York in the '90s. Mr. Trump proposed to her in 2004 and they were married the following year. Although they are both busy in the business world, Melania says they cherish the time they do have together.

"We love to go to the movies. We love to just have a dinner, the two of us with friends," she mentioned as some of their favorite activities together. "We love to go to Mira Lago, spend time [with] the three of us: Barron, Donald, and me together; playing sport; and just spending time together, no matter where [we] are just having a great time."

The creative-minded former model launched her first jewelry line earlier this week with home shopping channel QVC. Having been immersed in fashion for the bulk of her life, Melania is enjoying creating her own products.
Ooh, do you think this is Melania's exit strategy? Like is she lining up her own work so she has enough cash to pay lawyer's fees when she goes for the big bucks? This is Donald's third marriage, and of course he has a prenup. Maybe Melania is making sure she has enough of her own money to supplement whatever she's going to get. Is it wrong to root for someone to get divorced, even if they're Donald Trump? I'm actually rooting for Melania after seeing this video.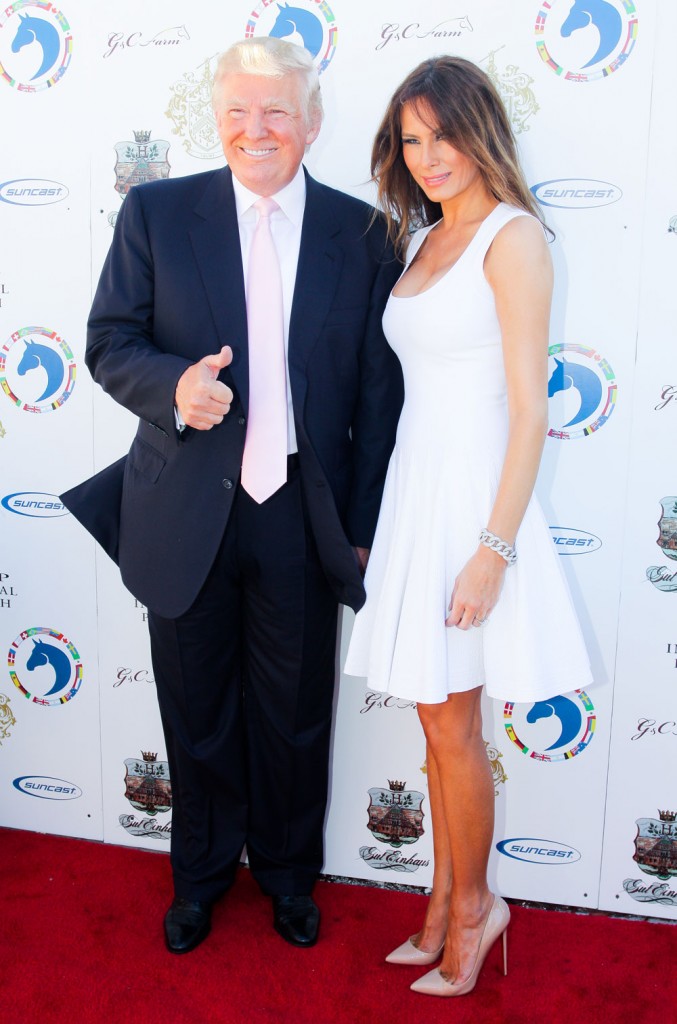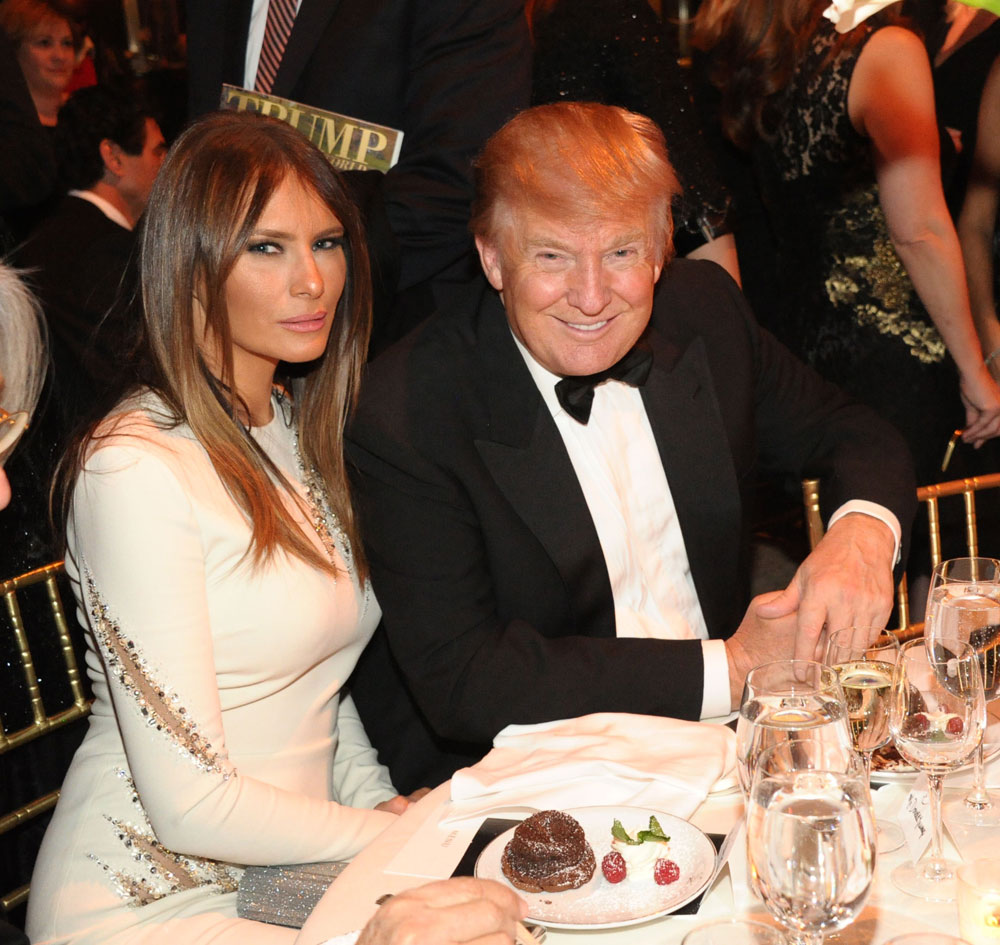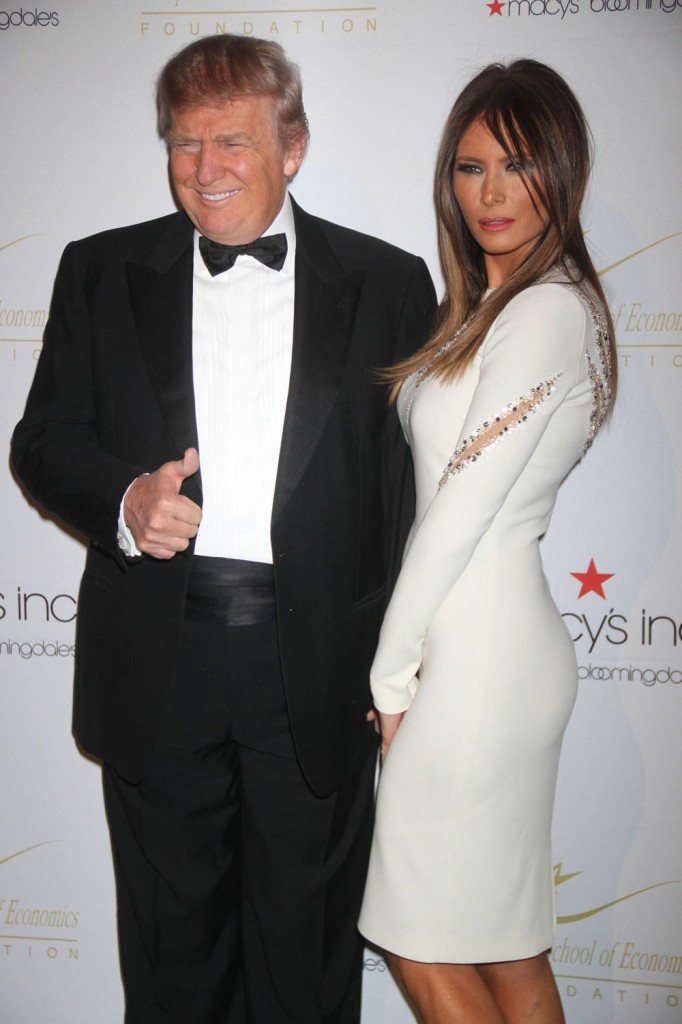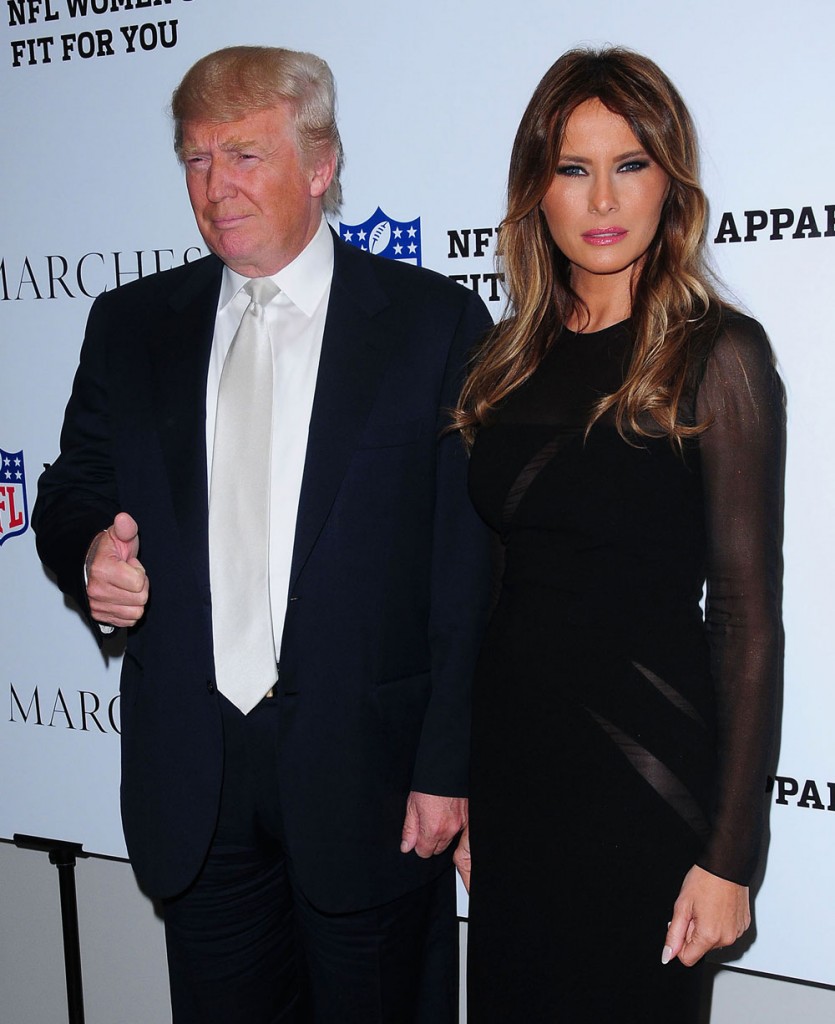 Melania and Donald are shown on 10-2-12, 12-5-12 and 1-6-13. Credit: WENN.com