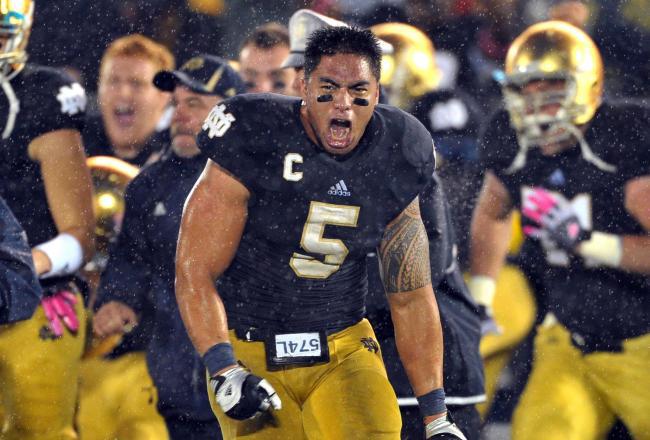 One of the biggest stories this week was that Notre Dame linebacker and Heisman trophy runner-up, Manti Te'o, was exposed in a piece by Deadspin as having made up the story of losing his girlfriend to leukemia last September. In response, Manti issued a statement claiming to have been the victim of an Internet hoax, and Notre Dame of course backed him up. He was expected to hold a press conference to answer questions about his involvement in the scandal, but instead the athletic director from Notre Dame held the press conference with Manti nowhere in sight. It seemed like a cover-up for a star player, and there are still so many unanswered questions about it. It's also a very complicated story, so I'll do some bullet points here, which I have to credit Buzzfeed and CNN for.
Notre Dame's athletic director, Jack Swarbrick, claims that Te'o does not know the man behind the Twitter accounts belonging to his fake dead girlfriend. This is in contrast to Deadspin's source, a relative of the hoaxer, Ronaiah Tuiasosopo, who claims that Te'o did know Tuiasosopo and that they were "family friends."

Swarbrick stated in the press conference that Manti told his coaches on December 26 that he figured out he was duped on December 6, the day that he received a call "from a number he recognized as having been that he associated with Lennay Kekua. When he answered it, it was a person whose voice sounded like the same voice he had talked to, who told him that she was, in fact, not dead." This admission brings into question Manti's statements on December 8, when he stated before the Heisman Trophy presentation that he "lost both my grandparents and my girlfriend to cancer." TMZ has a lame story claiming that Te'o didn't come clean for 20 days because "he thought it would be a huge distraction while the team prepared to face Alabama in the BCS Championship."

Te'o told a Sports Illustrated reporter in October that his fake girlfriend, Lennay Kekua, came to one of his games. There was a whole story in the Indiana South Bend Tribune about how Manti and Lennay met after a Stanford game in 2009. Manti's father even claimed in that article that Lennay regularly traveled to Hawaii to meet with his son. This contradicts Manti's recent statement claiming to be the victim of a hoax.

Another football player, Arizona Cardinals Reagan Maui'a, incredibly claims to have met Lennay in person, in June 2011. He said "she and I became good friends. We would talk off and on, just checking up on each other kind of thing. I am close to her family. When she was going through the loss of her father, I was – I offered a comforting shoulder and just someone to bounce her emotions off. That was just from meeting her in Samoa."

This story is hard to parse out, and there are of course more details I'm leaving out. Here's the version that Notre Dame wants us to believe, but I'm not convinced. They want us to believe that Manti was a very naive victim of a cruel hoax. Maybe this kind of relationship appealed to him because he was devout in his Mormon faith and it was easier to love someone from afar. It's possible he made up a cover story about how he met Lennay in order to hide the fact that they had an online-only relationship. It's possible he used false details to bolster their relationship to the press and those close to them, like telling his family she would visit him. If this version is the case, though, at the very least he continued to lie and act as if this person were real even after he realized he was duped. This makes me wonder – who was the woman talking to him on the phone and why did she come clean about the hoax?

Other theories claim that Manti was in on this with his old buddy Ronaiah the whole time and that it was a cover up for the fact that he's deep in the closet.

As Radar reports, apart from his written statement, Manti has remained silent since news of this scandal broke and has not spoken to the press. Radar has a related story about how this mess could cost Manti a career in the NFL.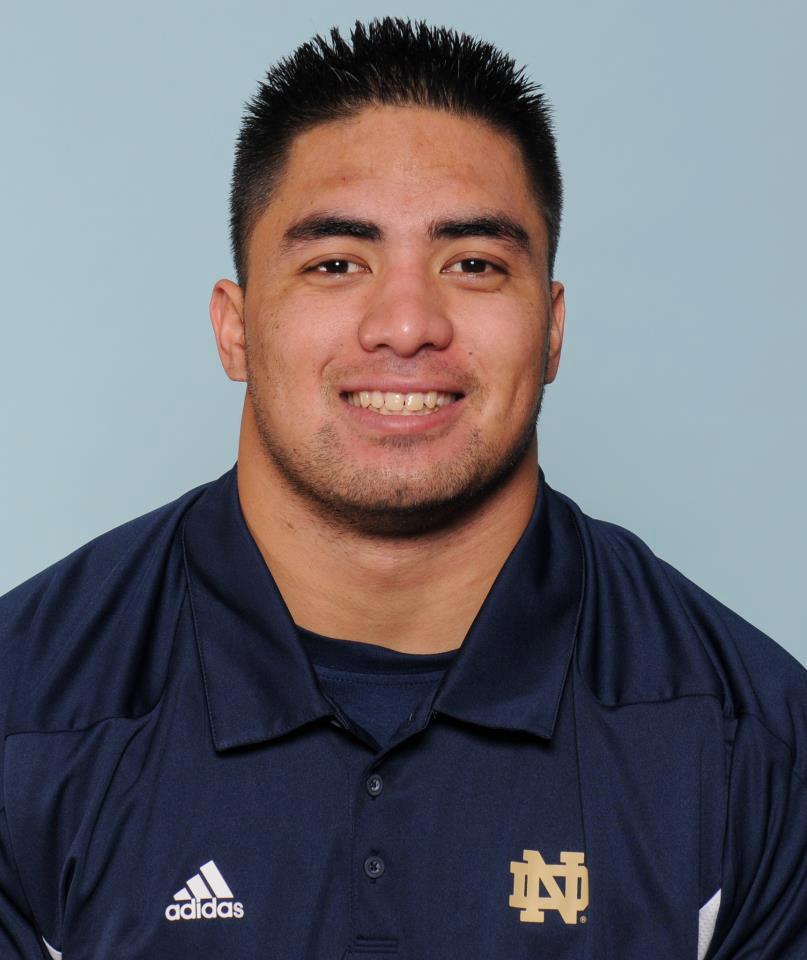 Photos from Facebook