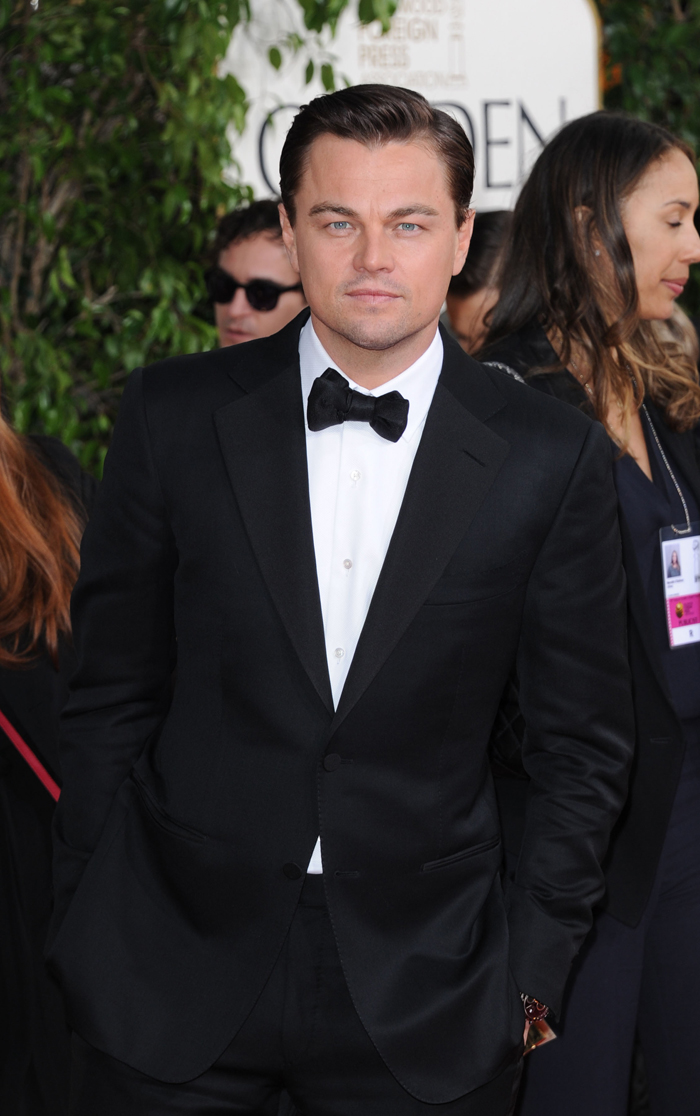 It's no secret that I'm not the biggest fan of Leonardo DiCaprio, and I've long referred to him as "the grumpy chihuahua" for reasons that I cannot ever remember; that is, besides the obvious. For the vast majority of his career, I've enjoyed Leo in a few choice roles (Romeo + Juliet, Catch Me If You Can, and The Basketball Diaries), but I honestly find most of his recent work (such as Inception) to be fairly overrated. Leo has made a name for himself as a diverse actor, but I observe him to be largely a one-note thespian, and I feel like if Martin Scorsese hadn't taken Leo under his wing, then his acting career wouldn't have remained nearly as elevated to this date. I'm also not terribly fond of the way Leo conducts himself in his personal life either, what with Pu**y Posse and an endless cache of Victoria's Secret models under his belt.
However, I am going to give Leo a huge break from now on at least in regards to his acting — not that he'll notice or care what I think of him, but his work as Calvin Candie in Django Unchained was just so over the top and deliciously malicious that I had to watch it more than once. The boy did good. At this moment in time though, Leo is ready for an indefinite vacation from working. Will you miss him?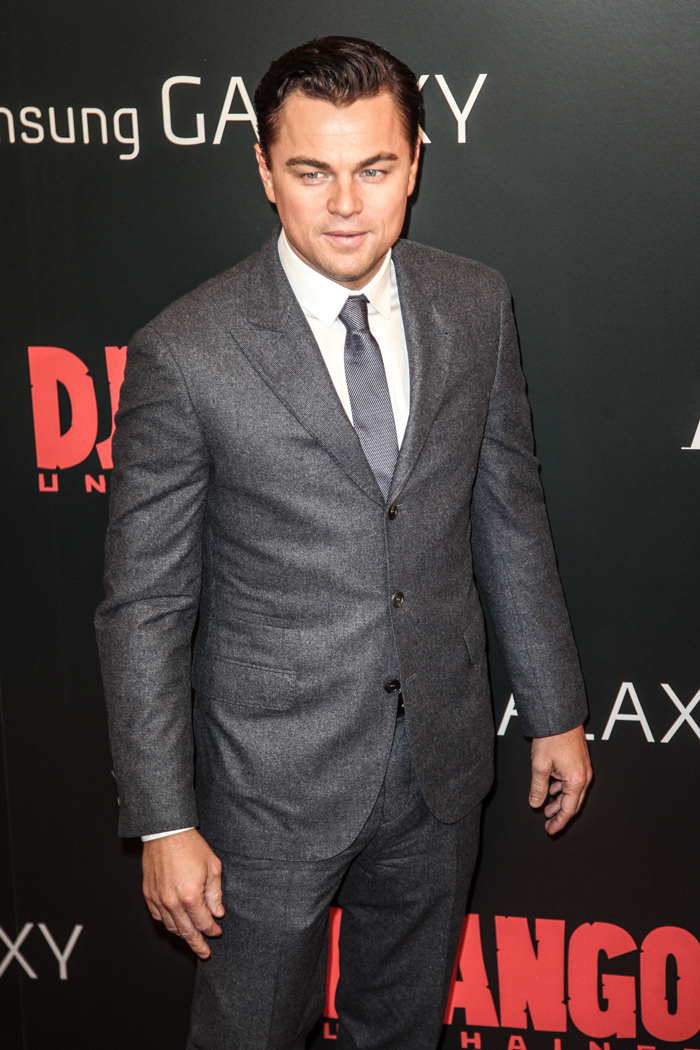 This could be Leonardo DiCaprio's last awards season for a while. The actor has announced he's retiring from acting indefinitely. "I'm a little bit drained," he told German newspaper Bild. "I am now going to take a long long break."

After doing three films in two years – Django Unchained, The Great Gatsby and the recently-finished The Wolf of Wall Street – DiCaprio says, "I'm just worn out."

Publicity tours for those films still loom, however, but DiCaprio, 38, has other plans for when his schedule slows down. "I would like to improve the world a bit," he says. "I will fly around the world doing good for the environment."

In the meantime, he's living green at home. "My roof is covered with solar panels," he revealed. "My car is electric. A normal person does not drive more than 50 kilometers a day. That can be done with a plug."
[From Page Six]
This is just talk, right? For certain, Leo has led a very hectic year with three major roles in big-budget, blockbuster films. I'm not sure how long he'll realistically be away when his IMDb profile reveals twenty-three projects in development, but we'll see. In addition, you can bet that next time Marty Scorsese comes calling, Leo will dutifully quit his break in short order. Those two are thick as Hollywood thieves together.
Does anyone else find it slightly amusing that Leo plans on flying around the world and burning up a ton of carbon credits in order to help save the environment? I admire anyone who is devoted to such a cause, but there's just so much work to be done at home that travelling the globe to do so seems a bit silly and self-defeating. But I guess it's his thing.
Also, dude really needs to lay off on the self-tanning lotion.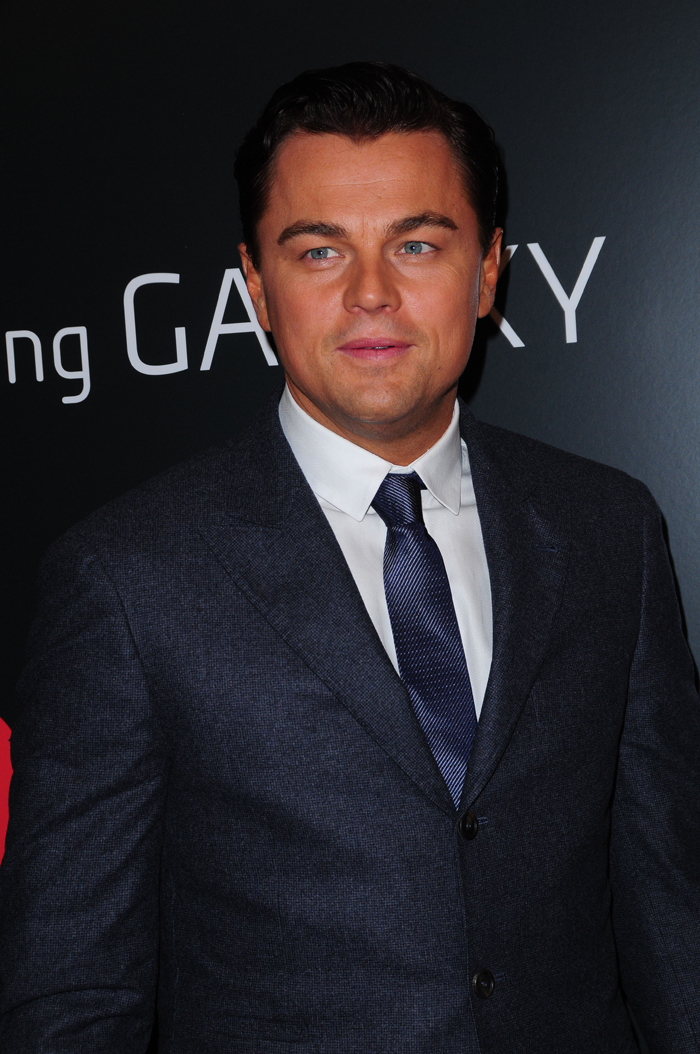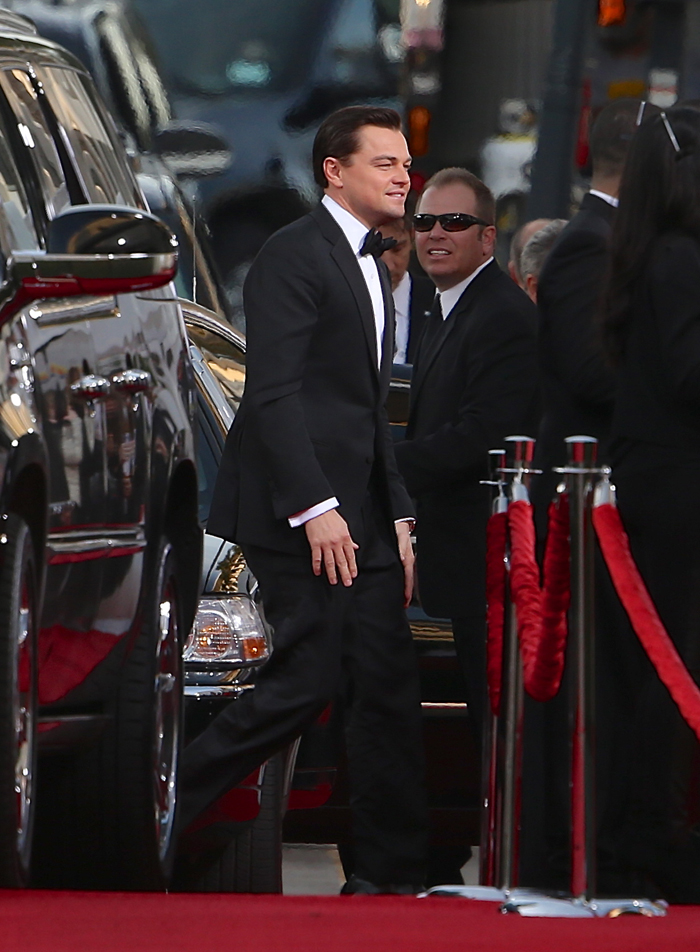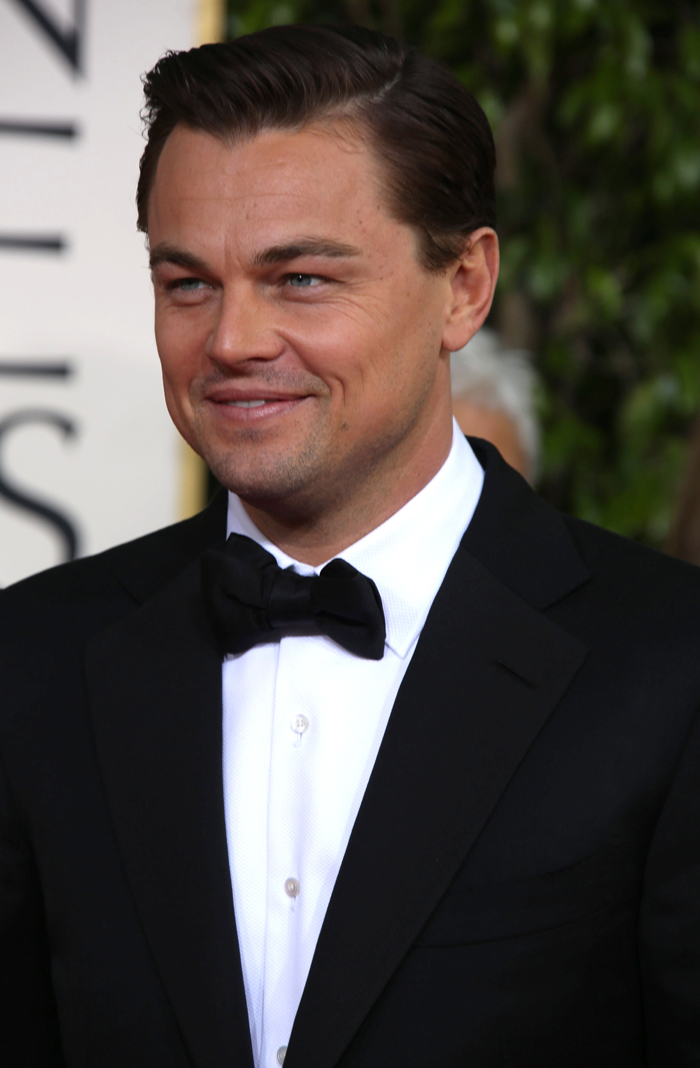 Photos courtesy of WENN