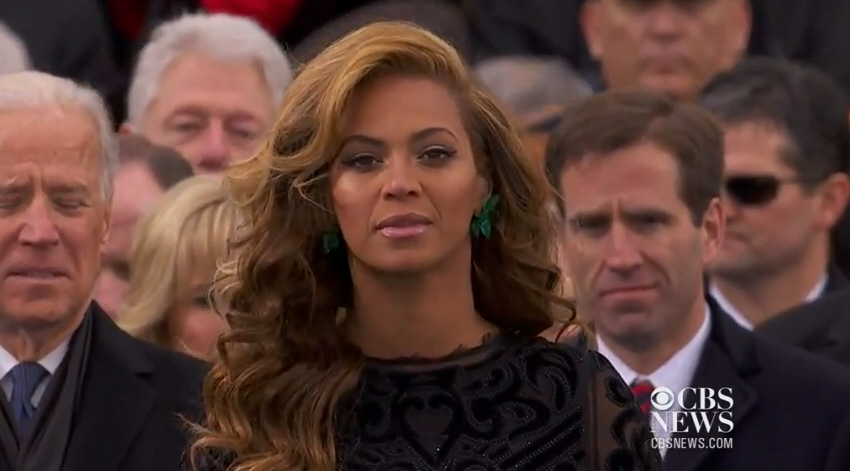 Since we cover celebrities and gossip and fashion, let's talk about the inaugural performances yesterday! Everybody is talking about Beyonce, who closed out the public inaugural events when she sang the National Anthem. Beyonce decided to go full-on show-stopper by wearing a long Christian Dior coat, a Pucci gown and absolutely gigantic Lorraine Schwartz earrings. And yes, those were real emeralds. 80 CARATS WORTH! She also wore a 50 carat ring. And a special orange manicure. Because… you know, the day was about Beyonce. It was HER day. Jay-Z was there too – he escorted his wife to the inauguration, and Jay wore head-to-toe Tom Ford. Here's video of her performance:
I actually thought Kelly Clarkson's performance of "My Country Tis of Thee" was just… cuter, you know? She's so bubbly and she seemed so nervous, but her voice was strong. And I was wrong when I said several weeks ago that Kelly had probably gotten the invite because of Pres. Obama's daughters – as it turns out, Kelly was invited because Sen. Chuck Schumer (chairman of the Senate Rules Committee, which overseas inaugurations) is a HUGE Kelly Clarkson fan. Truly.
I hate to say it, but I thought James Taylor was the weakest performance. Right?
And just because I liked him, here's Richard Blanco a gay, Cuban-American poet who was the youngest poet ever selected to read an inaugural poem.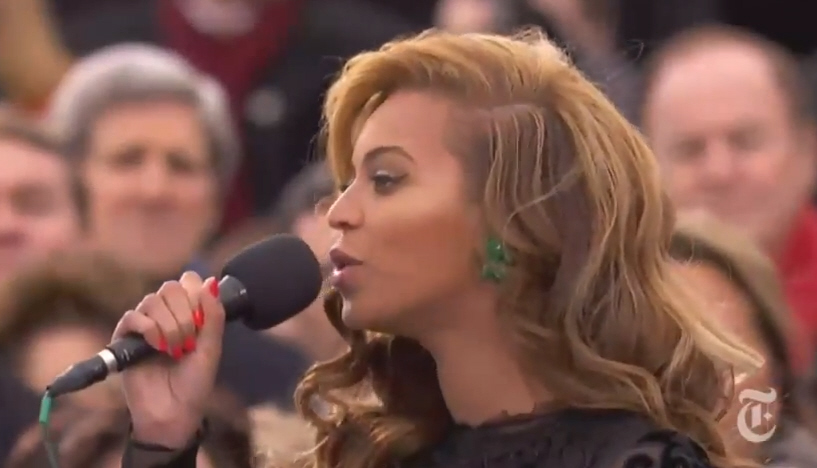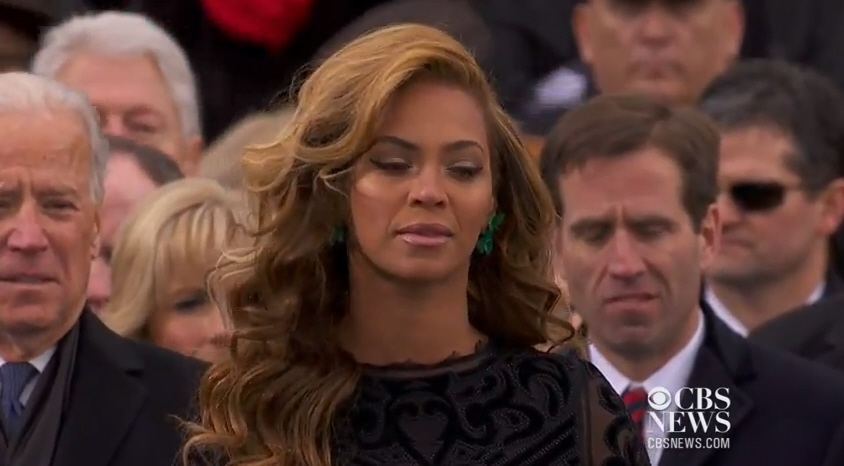 Screencaps from the videos.