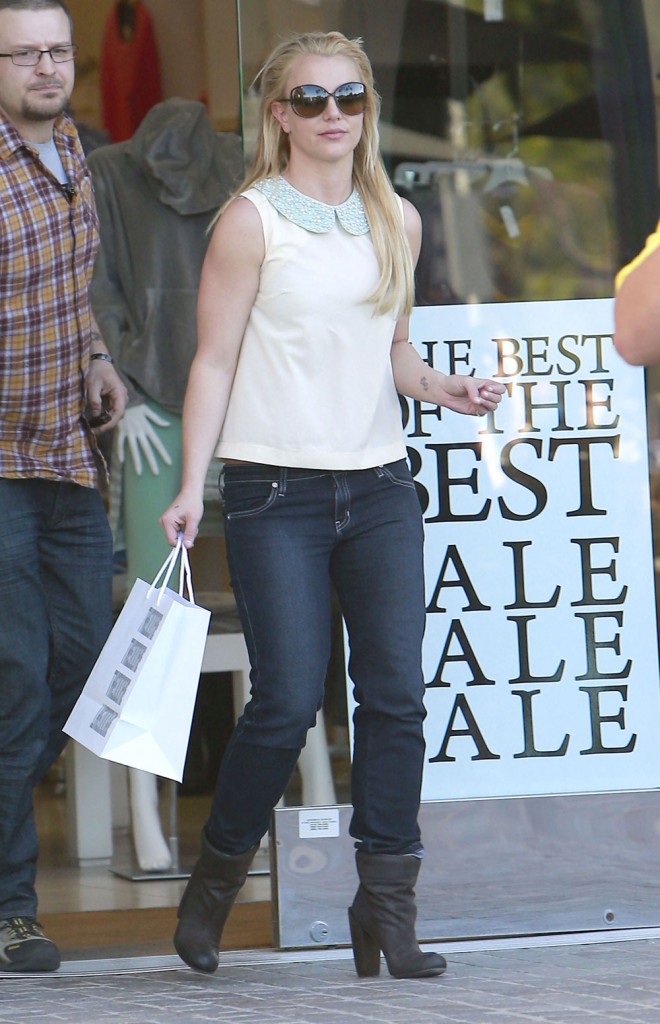 These are some new photos of Britney Spears out shopping yesterday, during which she changed from a sheer ruffled top to another cream top with a pearl studded collar. Her hair looked unkempt and was pushed back in a style reminiscent of Jessica Chastain's Golden Globe disaster. If she was having a bad hair day she should have brushed it back into a sleek ponytail, as she did in the photos we saw yesterday. I've been doing that a lot lately as I'm trying to wash my hair every other day. It's been so dry this winter! I don't have extensions but I've heard that it's better not to wash extensions daily, which may be why Britney's hair is messy so often.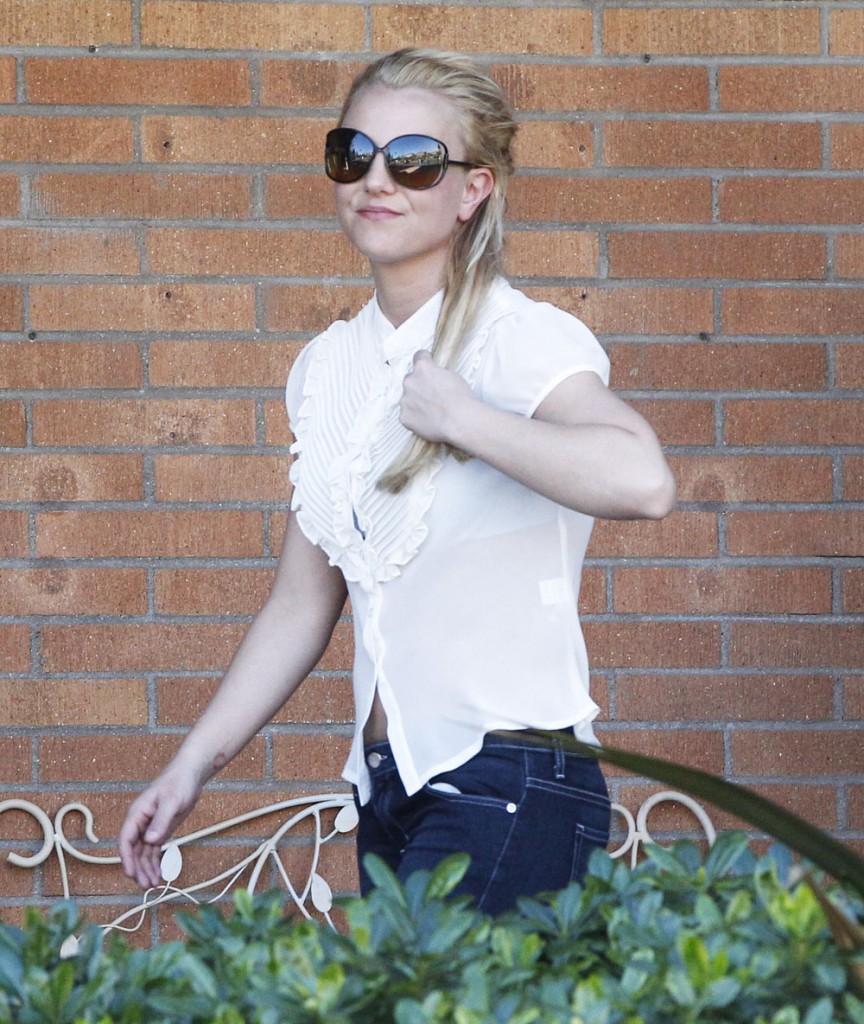 A lot of outlets are making a big deal out of the fact that Britney is no longer wearing her engagement ring following her broken engagement to Jason Trawick. The thing is, Britney hasn't been wearing her engagement ring for at least a couple of weeks, which predates the announcement of her breakup. So either her split with Jason happened before it was announced (likely) or she switches up her jewelry every day. Britney is said to have given the $90,000 sparkler back to Jason.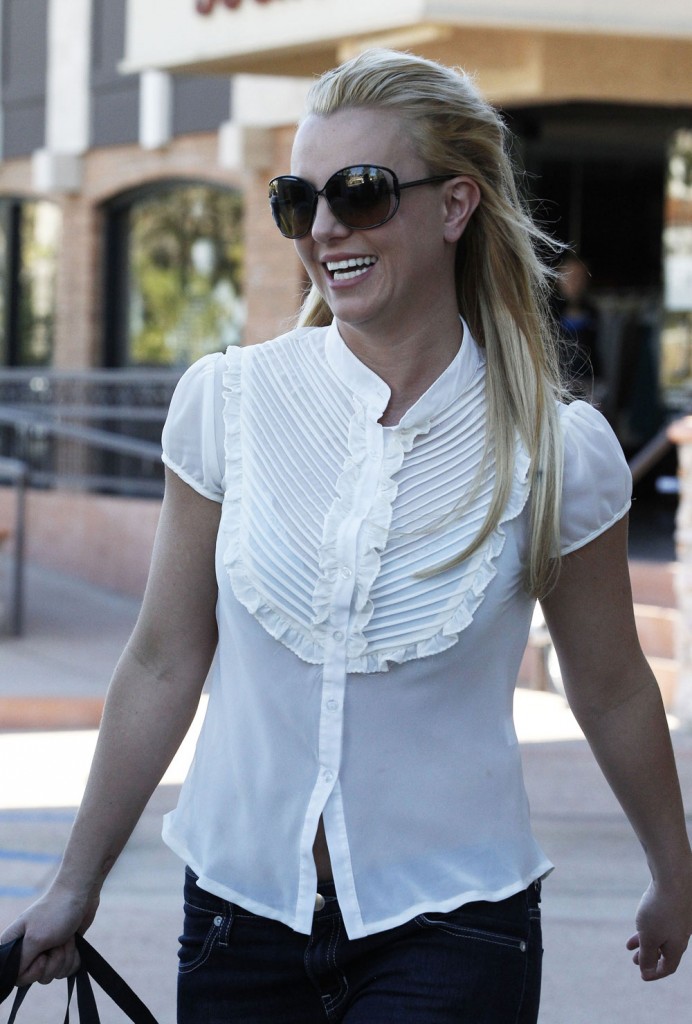 I get worried about Britney when she's papped so often. That sounds counter-intuitive, like I should be reassured by seeing her looking so happy, but it reminds me of that period before her breakup, when she was hounded by paparazzi and would drive around aimlessly. In this case she's probably just showing everyone that she's doing fine. Yesterday she even showed some sideboob, which I missed – my bad! I was so focused on her fug brown boots. She switched them out today for grey boots, which are still fug.
In our story yesterday on Britney's breakup, the comments were somewhat evenly divided on whether Britney was being used by Jason, whether they had a business arrangement rather than a personal relationship, and whether their breakup was predetermined from the start. A lot of you mentioned that Jason was a great influence on Britney, regardless of whether he had ulterior motives. I would just like to see her happy and in a legitimate relationship, but given her level of fame, wealth and near-constant supervision that may be unrealistic.