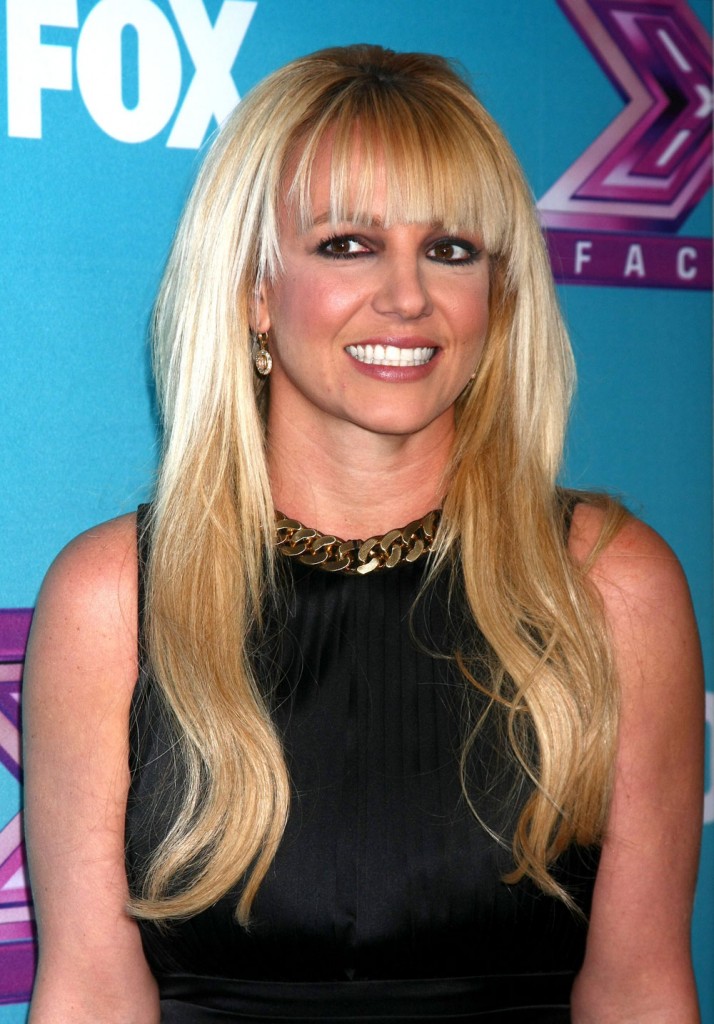 OK! Magazine points us to some new photos of Britney Spears out getting a Frappuccino (natch) while wearing sweatpants, her engagement ring from Jason Trawick conspicuously absent from her left hand. (We don't have those photos, you can see them here.) Now, an argument could be made for Britney going casual and leaving her jewelry at home. However, I also found photos of her in sweats less than a month ago, wearing her engagement ring. I'm thinking that Hollyscoop's report before the holidays, that Jason and Britney were on the rocks, was accurate. Radar had a follow-up before Christmas claiming that it was make or break time for Britney and Jason. They've been together for three years, engaged for over a year, and they haven't set a wedding date yet. So I believe that they're having trouble. According to Radar, the only thing keeping them from breaking up was the fact that Jason is still Britney's co-conservator, and it's complicated legally. Here's that older report:
"It's a make or break holiday for Britney and Jason," a source close to the Toxic singer told RadarOnline.com.

"Things have been getting worse and worse with their relationship for several months now, and they know they have to figure things out once and for all because they can't keep going on like this."

However, as Jason is a co-conservator over Britney's estate and contractually has to be on set with her at all times during taping of The X Factor, the decision to stay together or not isn't an easy one to make for either of them.

"If they do decide to call off the engagement for good, things are going to be tricky, legally and financially, so it isn't just the state of their relationship they have to think about," the source said.

"If there wasn't those considerations involved they would of split a while ago.

"They hope to come to a decision before the new year," the source divulged.

Meanwhile, it seems Spears may already be laying the groundwork to appear as the dumper, not the dumped!

A close source tells Radar that Britney has said she and Jason have been fighting because he wants to have kids and she doesn't!

"Britney said Jason wants to be a father, and while he's happily taken on the role of adopted dad to both Jayden and Sean, he still wants Britney to have his kids," the insider says.

"Britney says she's happy with just her two children at the moment and wants to concentrate on her career, which doesn't sit well with Jason.

"Which is kind of bizarre as just a few months ago she would of JUMPED at the chance to expand her family with Jason. There seems to have been a marked turnaround in Britney's thought process and emotions recently, and quite frankly, it doesn't ring true!"
If that's true, and Britney did take a stand at not wanting to have more children now, good for her. She really struggled with motherhood, to say the least, and that's probably for the best that she not plan for more kids.
Meanwhile, Radar has a related story about Britney's career. Her schedule is open now that The X-Factor has wrapped and she's not expected to return for another season. Radar claims her people are hoping to get her a recurring television guest spot. Their source spills that "Britney's manager, Larry Rudolph, is reading television scripts that the singer could accept. Britney's dad, Jamie feels that having his daughter on a sitcom would be a good fit for her. Britney needs to be kept busy, and a structured environment such as a television sitcom would be a natural fit for her." Britney has guested on How I Met Your Mother and Will and Grace, and an ongoing guest spot wouldn't be a bad idea for her. It's not like she can act, but she's passable.
I hate that Britney's handlers are saying she "needs to be kept busy," though. It's like she can only be busy on their terms and has no say in how she spends her time. Maybe that's why it ultimately didn't work out with Jason, he was just another person telling her what to do. Are Britney and Jason going to announce a split, or are they waiting to see if they can work things out? I get the sense they have broken up and gotten back together a few times.
Britney out on 12-15-12 with her engagement ring. Credit: FameFlynet. Other photos credit: WENN.com