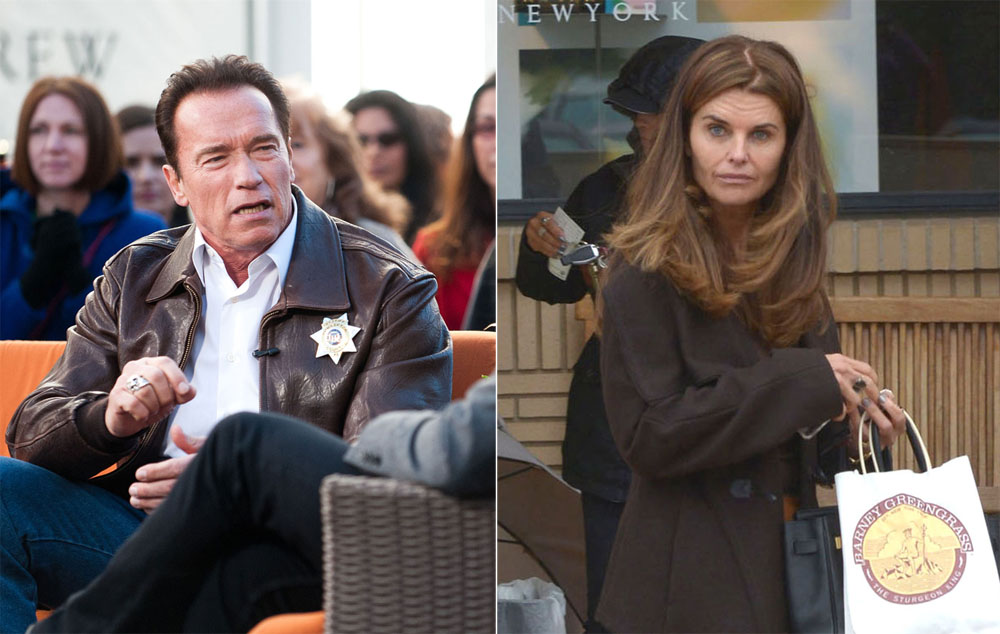 Arnold Schwarzenegger has a new interview with German tabloid, Bild, to promote The Last Stand, a new action movie co-starring Johnny Knoxville. The film was out last week in the US and bombed at the box office, but there's still the European market and Ahnold is doing his promotional duties. The 65 year-old told Bild that he spent Christmas with his estranged wife, Maria Shriver and their kids, that he still loves Maria and he hopes to reconcile with her. Here's a translation from Huffpo, and the original German source is here:
Arnold Schwarzenegger is quoted in an interview in Germany's top-selling newspaper saying he's still in love with his estranged wife, Maria Shriver.

Schwarzenegger is quoted in Tuesday's Bild newspaper as saying that despite their separation he spent Christmas with Shriver and their children.

Schwarzenegger is cited as saying "we're not fighting any war: I still hope for reconciliation; I still love Maria."

Shriver filed for divorce last year after 25-years of marriage following Schwarzenegger's admission he fathered a child with the family's housekeeper.

He has also admitted to other affairs.
We've heard rumors that Arnold was holding out hope for a reunion, and we've heard that Maria might be open to it. (We've also heard that Arnold told a neighbor that if it didn't work out with Maria he was planning on "getting a 20-year-old honey.") A reunion wouldn't sound as outrageous if Arnold was sorry for what he did and if he were willing to go to counseling. The last we reported on Arnold, when he was promoting his tell-all book back in October, he didn't sound contrite at all. He paid lip service to "protecting his family" but he still publicly revealed how much his infidelity, and the news of his love child, devastated Maria. He didn't sound sorry at all and he opened old wounds just to promote himself and his memoir. Of course Arnold wants Maria back, she put up with his crap for decades and stood up for him. He expects the status quo and a lot of ego stroking, at home and wherever he can get it on the side, preferably conveniently. I just hope Maria stays strong and that she lets their divorce go through. She filed last summer.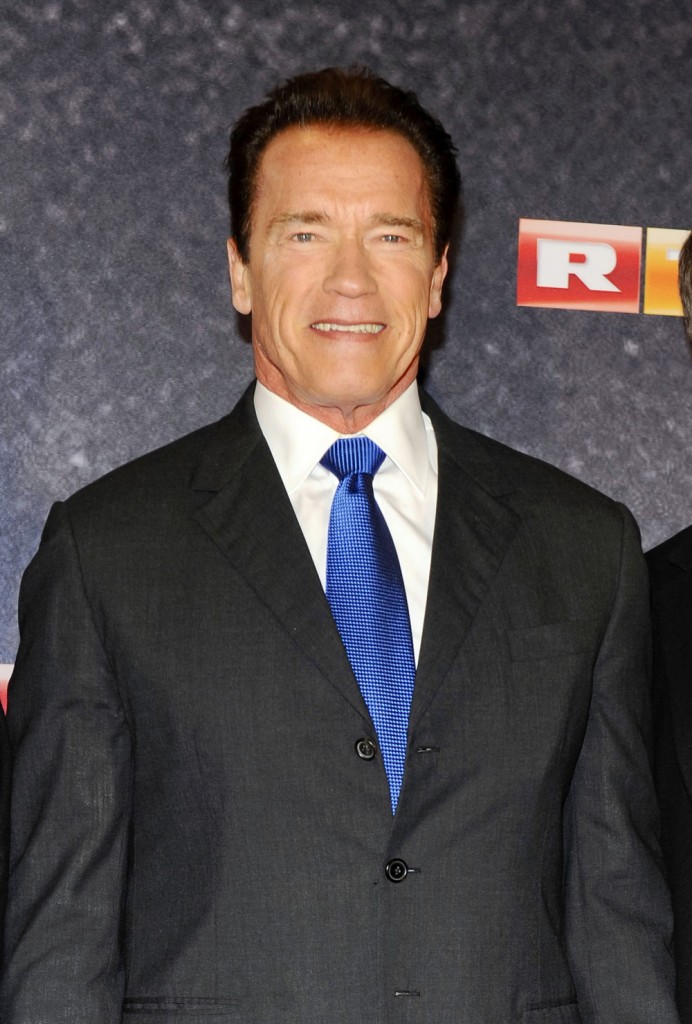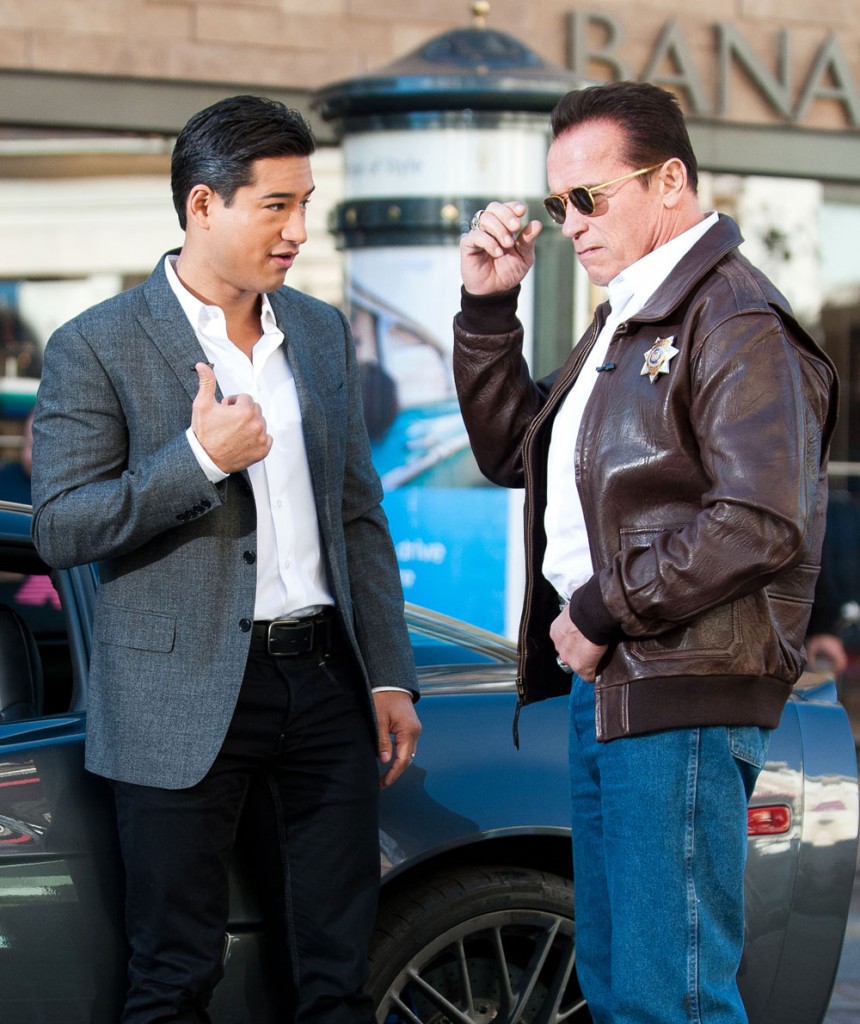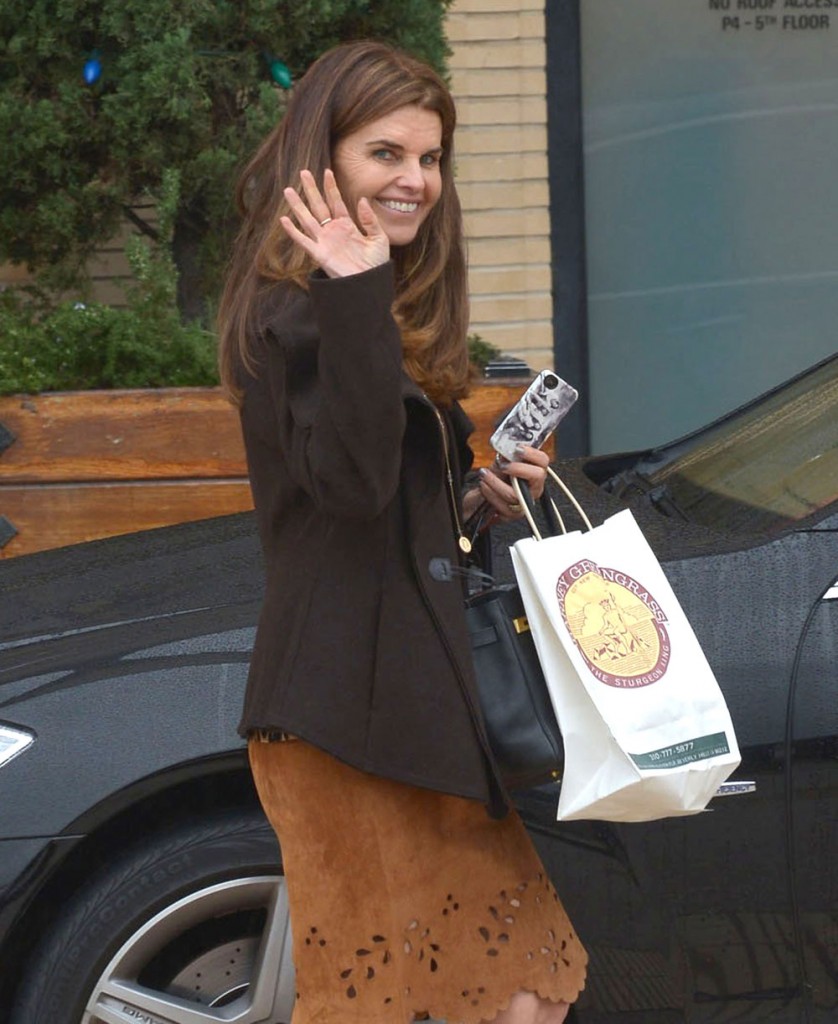 Arnold is shown at the premiere of The Last Stand in Cologne, Germany on 1-22-13. His dye job looks awful! He's also shown on Extra on 1-15. Maria is shown on 12-16-12 after lunch with her kids Katherine and Patrick. Credit: FameFlynet