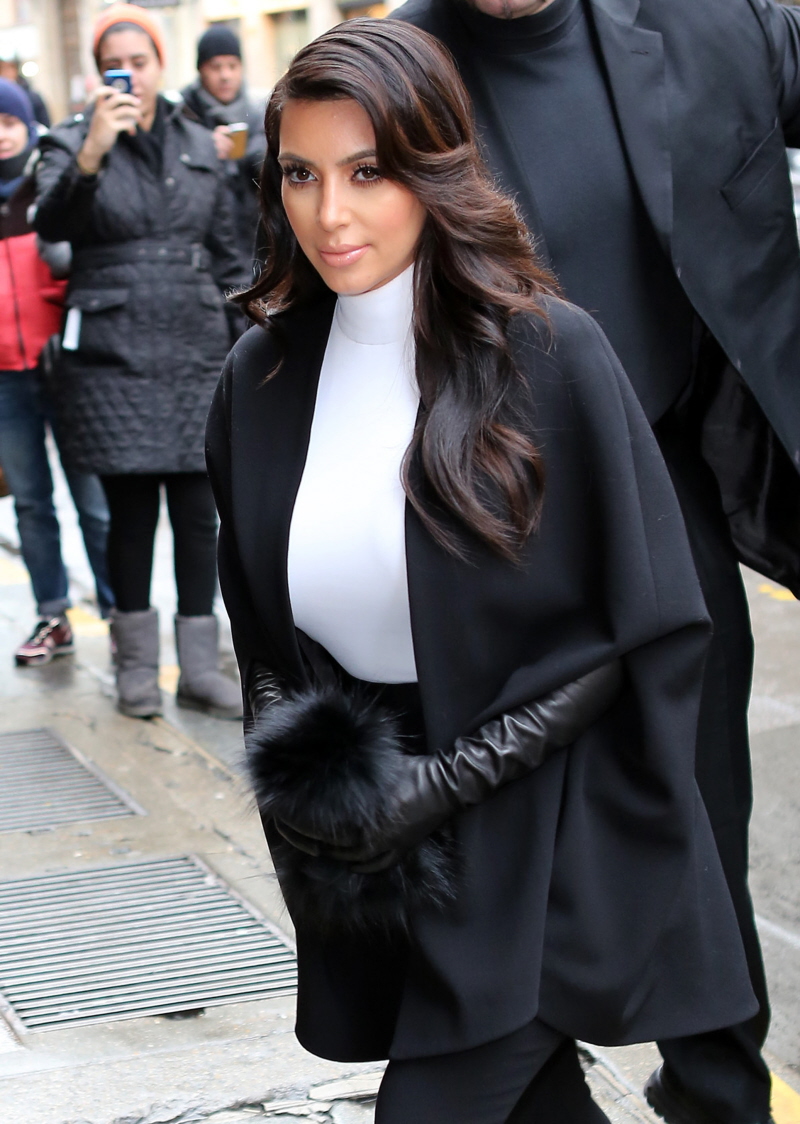 Yikes! Here are some new photos of Kim Kardashian in Paris today. She's there for Paris Fashion Week, I guess, and to meet up with her baby-daddy Kanye West. Kanye has been in Paris for days, partying with Noomi Rapace and Anna Wintour (I wish I was joking). Kim was spotted walking into the Stephane Rolland Fashion Show just a few hours ago. Can I just say? Even though many of you are way harsher on Kim than I am, I have to admit that pregnancy has not been agreeing with her. She looks really tired and grumpy, and so far I've been incredibly surprised by the lack of weight she's gained in her midsection. So far, the baby seems to only affect her boobs. They are HUGE. I know it's mean, but I can't wait until she gets big all over.
Hilariously (or not so much), in a just-aired episode of Kourtney & Kim Take Miami, Kim was bitching about Kourtney's mom schedule and Kim said she would "die" if she had kids right now – this was filmed probably just a few months before Kim got pregnant.
She announced at the end of last month that she is expecting, her first child, but before falling pregnant it seems that the idea of having a baby terrified Kim Kardashian.

On Monday night's episode of Kourtney and Kim Take Miami, the middle Kardashian sister lashed out at Kourtney for being what she called a 'slob-kabob'.

Kim confessed to her best friend Jonathan Cheban: 'She literally is like Octomom. It's so overwhelming, it's even made me second guess wanting to have kids.'

She added: 'I would die if I had kids right now.'

Jonathan assured the reality star that she would 'be a great mother', but did imply the 32-year-old ought to start worrying about ageing.

'You act like you literally have 500 kids,' Kim told her sister when she saw her in sweatpants during the afternoon one day.

'Talk to me once you have a child,' Kourtney, 33, hit back.

But when she later attempted to wear a printed dress, Kim referenced Three's Company with the words: 'That was like, Mrs. Roper status.'

As usual, Kim took things too far, when she described Kourtney – and all mothers for that matter – as having 'boring and miserable lives'.
You can complain all you want about the fake, manufactured drama of the Kardashian clan, but I believe THIS is the real Kim. The real Kim is a superficial, self-absorbed drama-queen who doesn't want to have kids because a baby would ruin her figure and stunt her ability to "work" and go out. So why did she get pregnant? To keep Kanye. I truly believe that. She got pregnant because he wanted it, because that was the best way to keep him involved in her drama.
By the way, have we discussed the fact that Kim and Duchess Kate are due around the same time? I think we've mentioned it before, but I can't stop thinking about how amazing that is for both of them. They just can't get away from each other or the comparisons to one another. And let me tell you… the comparisons do not leave Duchess Kate looking like she's on any kind of higher ground. Still, The Kimye Baby is always going to come in second place to an actual royal baby.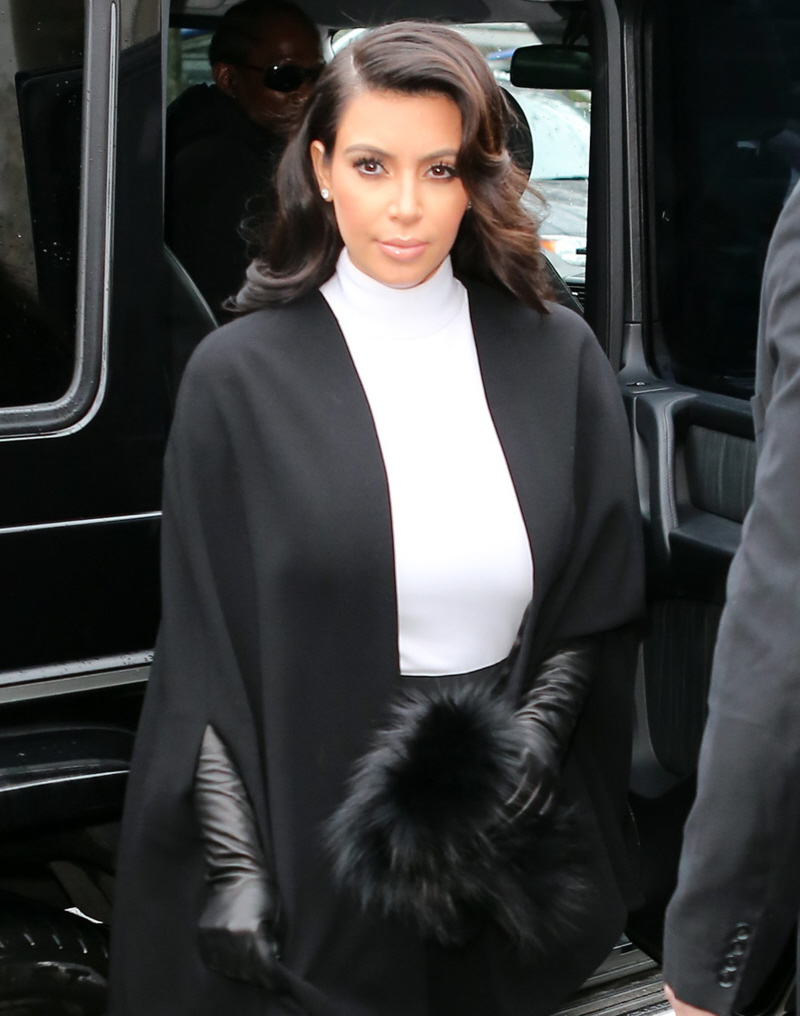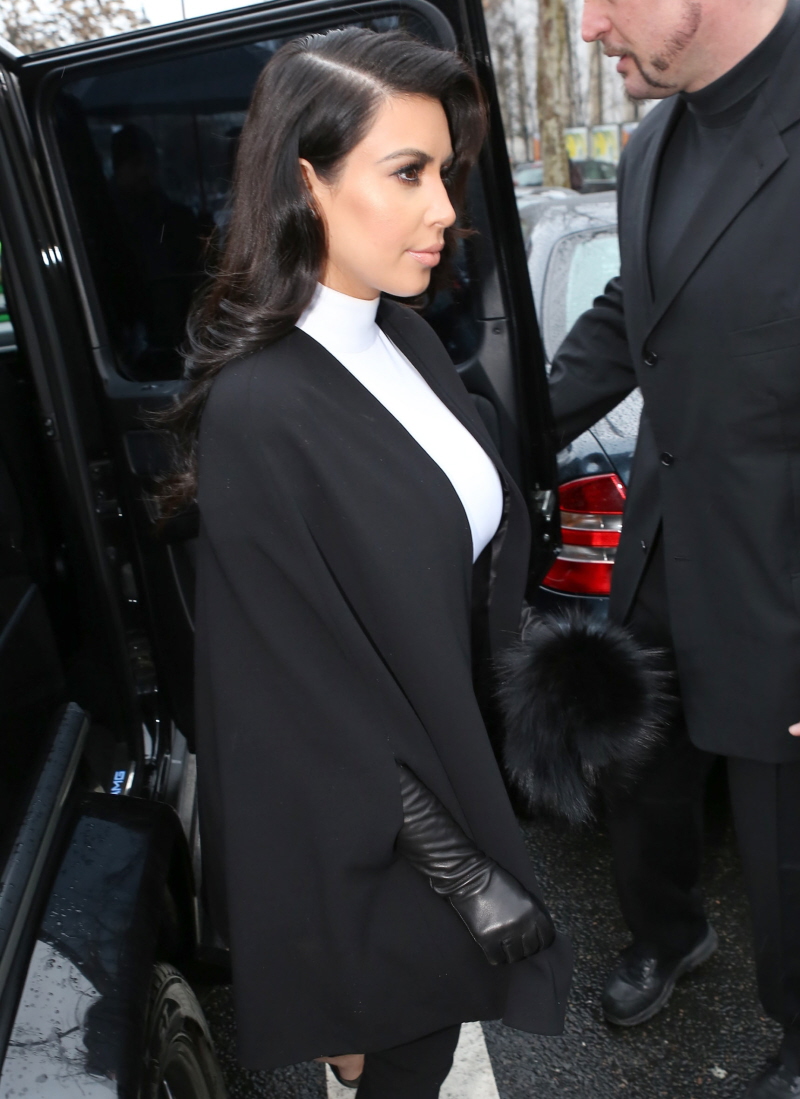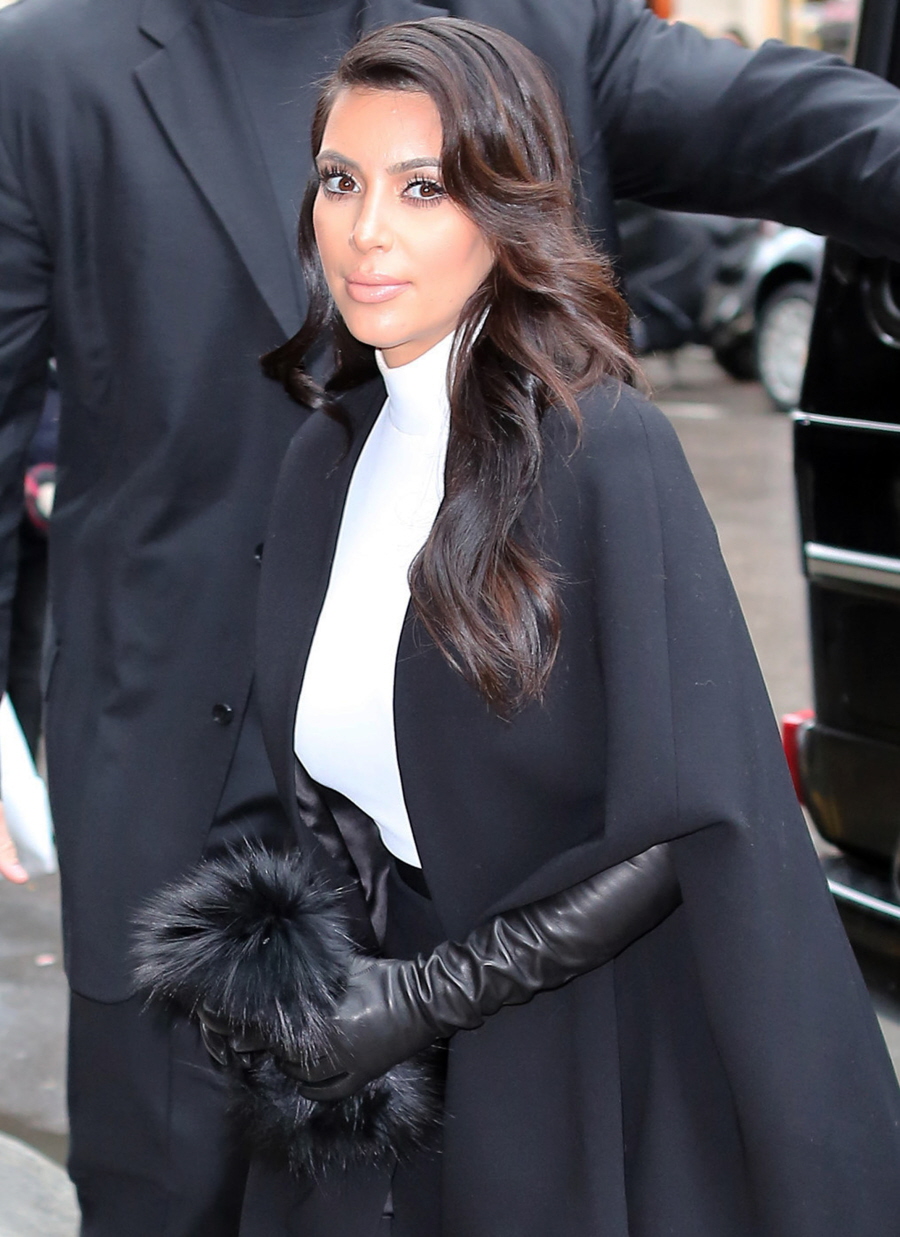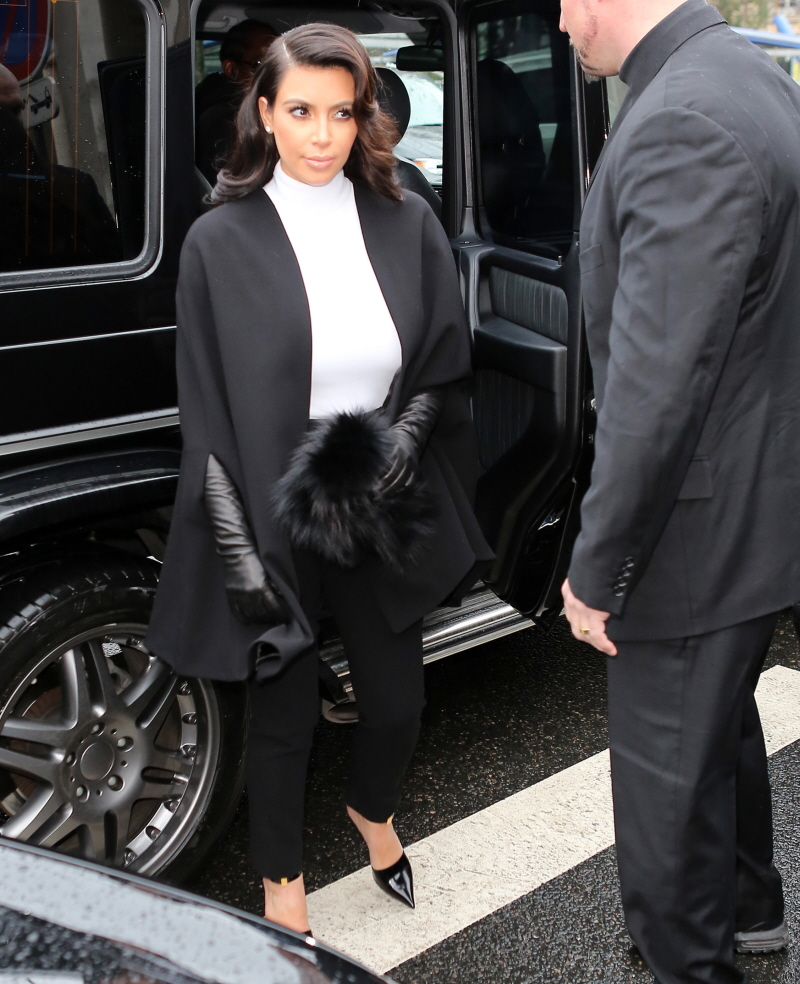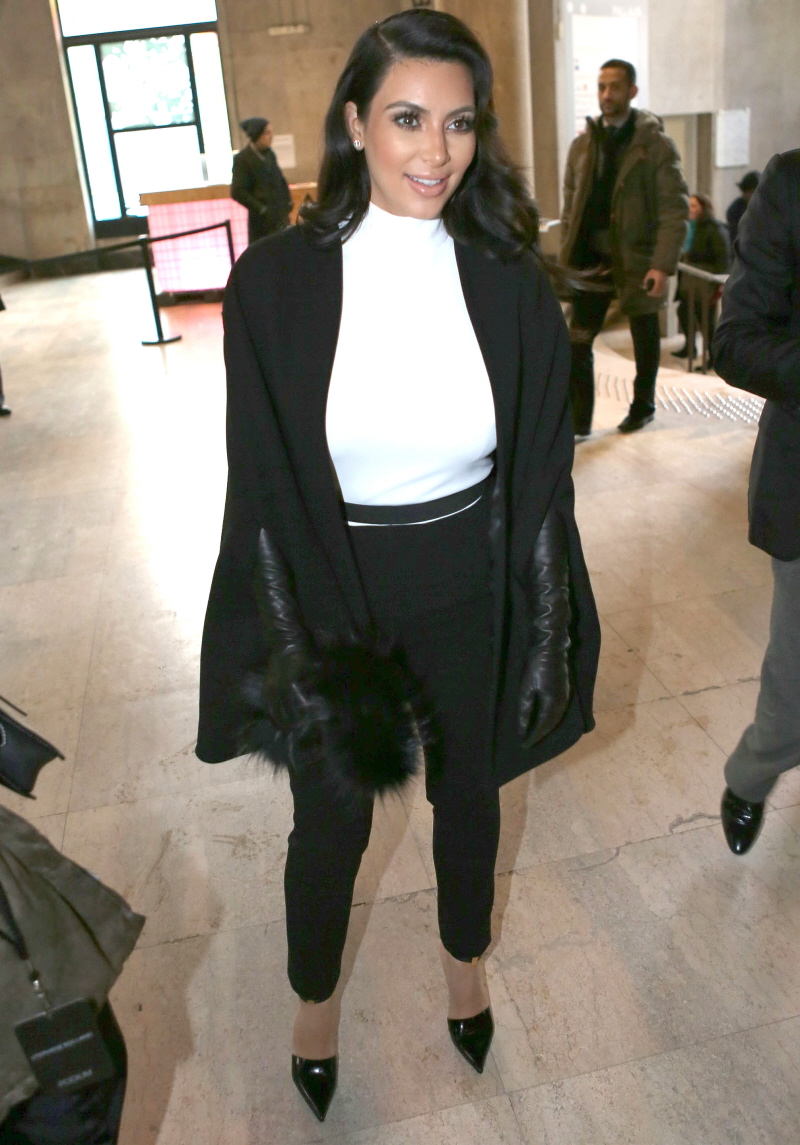 Photos courtesy of Fame/Flynet.