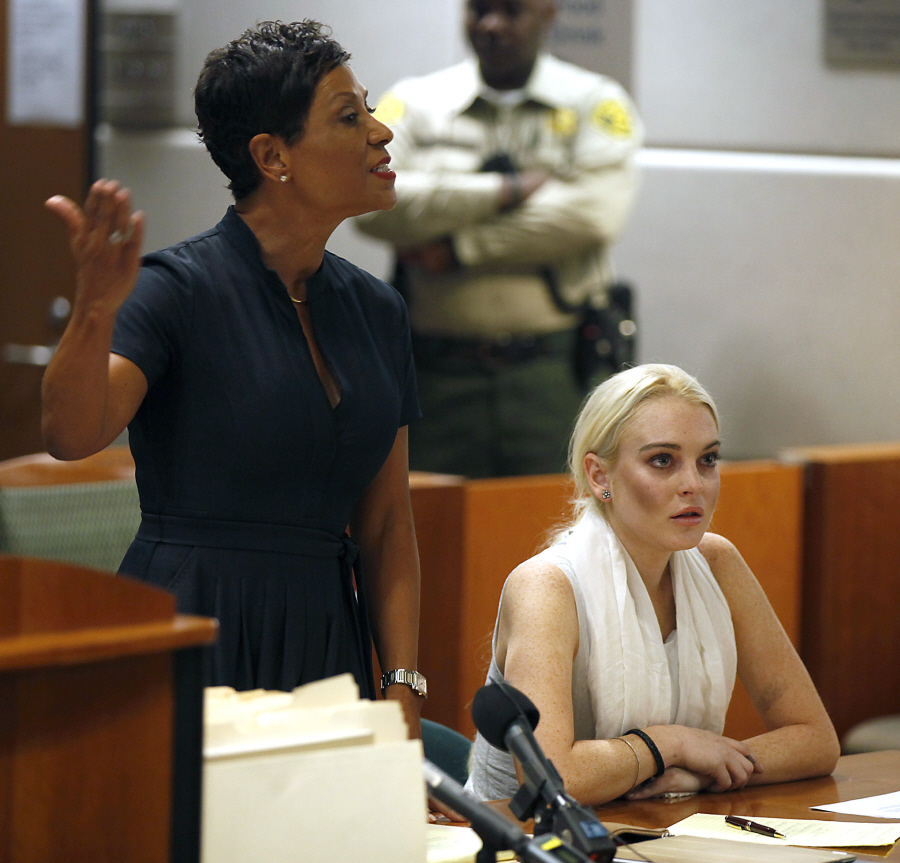 Ugh, so much stupid Lohan drama. So, do you remember how Lindsay Lohan tried to fire her longtime attorney Shawn Holley last week? Shawn has gotten LL out of numerous scrapes, and if you're looking for a reason why Lindsay hasn't been rotting away in a jail cell for YEARS, it's all because of Shawn. Maybe Lindsay just got scared with the overwhelming amount of money she owes Shawn, or maybe Lindsay's crack-addled mind thought she was being clever, but for whatever reason, LL tried to fire Shawn and hire a new lawyer (NY-based). Shawn appeared in court last week on Lindsay's behalf, and it seems like that appearance was Shawn's last act as LL's lawyer – TMZ reports that Shawn has quit Lohan now!
Shawn Holley is saying goodbye to Lindsay Lohan for good, even though Lindsay has begged her to come back on board as her lawyer … TMZ has learned.

Sources connected with the case tell us … Holley is in the process of filling out paperwork and getting the necessary signatures to officially withdraw from the case … before Lindsay's hearing on January 30.

TMZ broke the story …. Lindsay fired Holley last week as she was on her way to the courthouse to discuss plea bargaining her lying-to-cops case. Lindsay hired Mark Heller, a New York lawyer who is not licensed to practice in California.

Sources close to Lindsay tell TMZ … Lindsay has told Holley she made a mistake firing her and wants her back, but Holley has had it with Lohan — who still owes her a ton of money.

We're guessing Holley will never see her money, but Lindsay may have lost a lot more.
CB and I were recently talking about why TMZ seemed so personally offended by LL's recent legal shenanigans, and CB offered a theory which I think is true – Harvey Levin is a lawyer and he likes other lawyers, and he didn't like seeing Shawn screwed over, which is why TMZ seemed to be going overboard by declaring LL's attempt to fire Shawn as LL's "worst decision ever."
In other Cracken news, yesterday TMZ claimed that Lindsay had turned down a massive offer to do Dancing With the Stars. Reportedly, DWTS offered her $550,000 to see her cracked-out trainwreck on live TV, but Lindsay told them she's going "to stick to films" because… you know, she thinks she's Marilyn Monroe/Elizabeth Taylor. Radar has a follow-up today which basically says that Lindsay refused the offer because she knew she wouldn't be reliable enough to do a live show:
Lindsay Lohan was reportedly offered half a million dollars to appear on the hit show Dancing with the Stars, and RadarOnline.com has exclusively learned that LiLo turned the offer down because her team was terrified of her participating in a live show!

The cash-strapped 26-year-old troubled actress definitely needs the career boost, after her much-panned Liz & Dick and The Canyons roles, but her advisers didn't think she could handle DWTS.

"Lindsay has been a mess on movie sets lately. She doesn't show up on time, she keeps everyone waiting and so her team decided that there was no way that she could handle the pressure of a live show like Dancing with the Stars."

With two live shows a week, as well as months of daily practices, Lindsay would have to be very disciplined, and her team didn't think should could make that major commitment to ABC.

"Lindsay operates on her own schedule, and there would be no way that anyone could guarantee that she would be on time for rehearsals or the shows, and they're live so it would be horrible if she didn't show up!"

Even though the former Disney star would be a ratings draw, the people around her realized that she would be too much of a risk for a reality show.

"A live show and Lindsay? That would not be smart!"
While I agree, it would be a total disaster if she had signed on, I don't really buy this story. It just sounds too shockingly self-aware on Lindsay's part. The reasons given – she's a cracked-out mess, she wouldn't be on time, she would screw up a live show – are the reasons why DWTS producers would reject her, even if her trainwreck would be must-see-TV.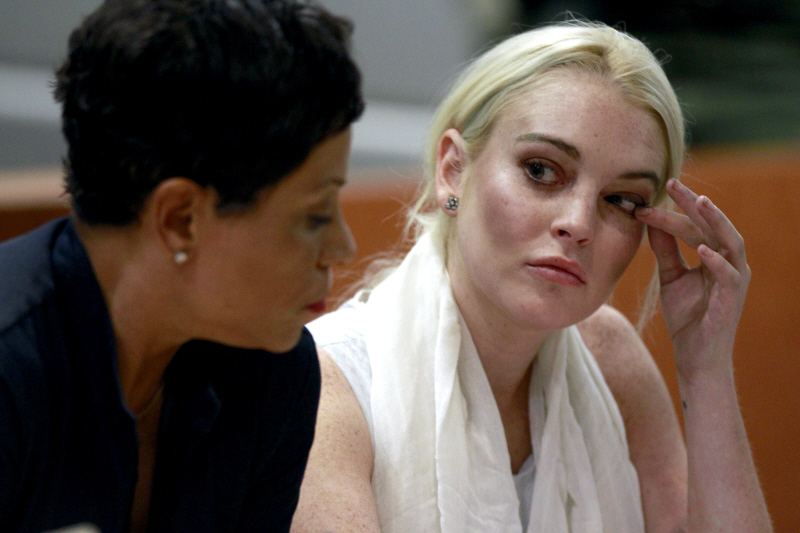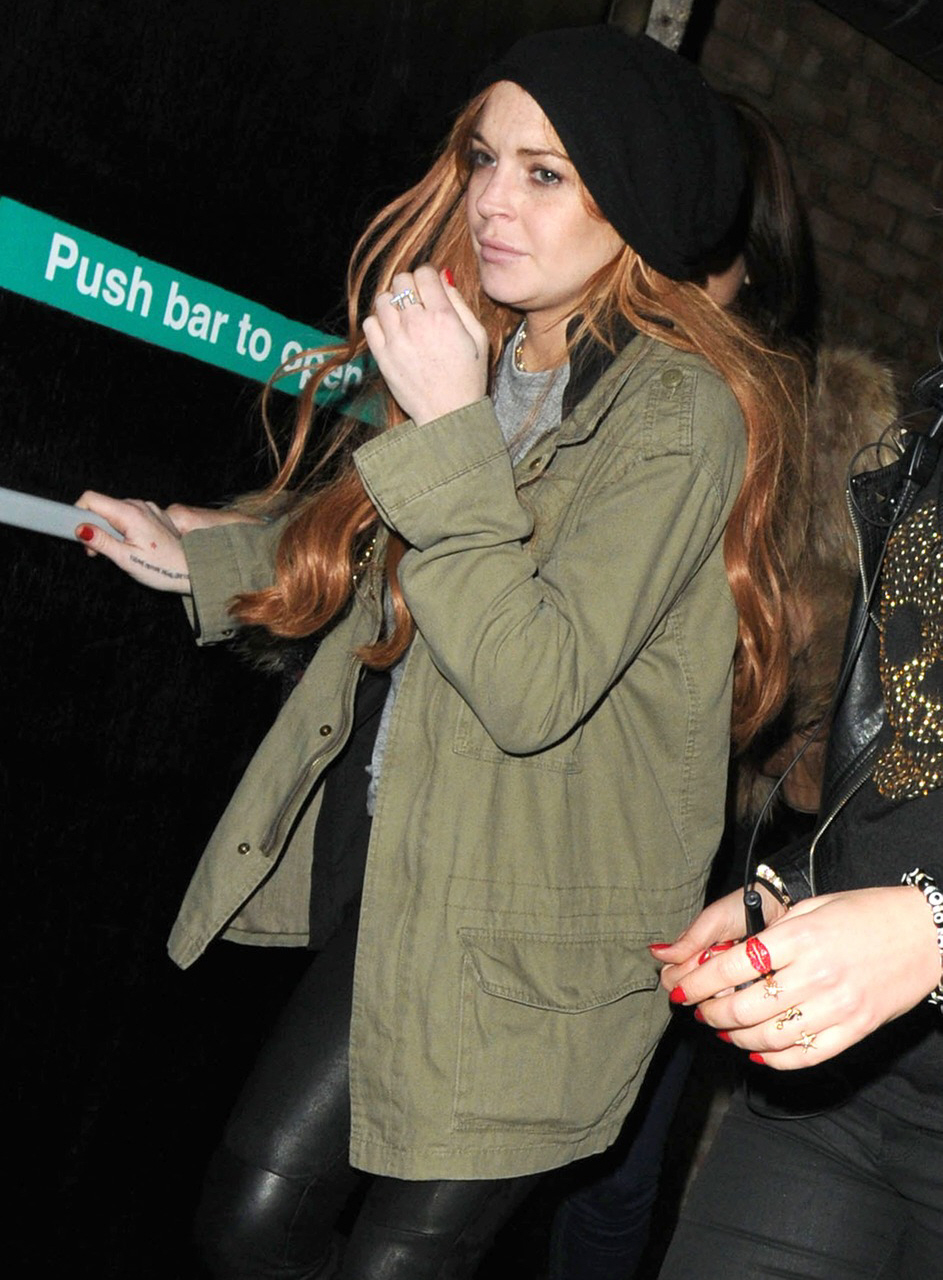 Photos courtesy of WENN, Pacific Coast News.