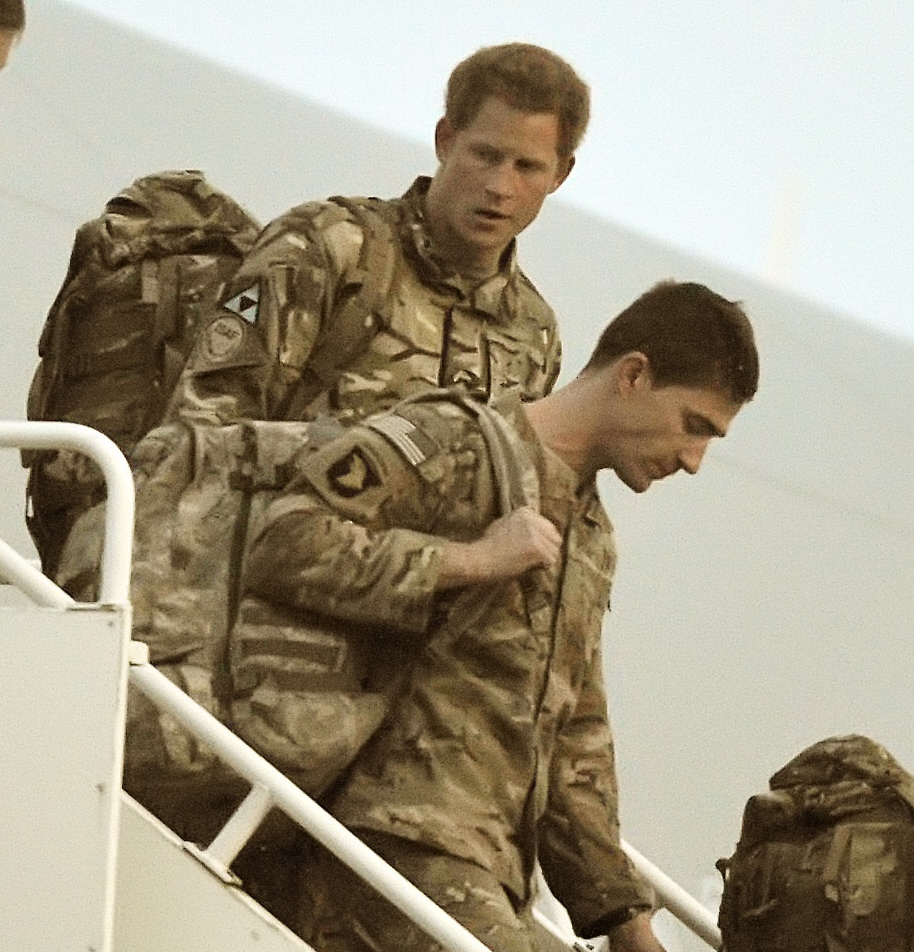 Prince Harry is home! Or should I say, Captain Harry Wales is home. Harry completed his 20 week tour in Afghanistan (he was an Apache Helicopter Pilot and Gunner with the 662 Squadron of the Army Air Corps) and he arrived home at Brize Norton, Oxfordshire yesterday. I'm thinking that only one photographer was at the arrival of Harry's plane, because everyone seems to be using the same photos.
Surprisingly enough… I don't think Harry's family was at the base to greet him? Which is weird, right? Correct me if I'm wrong, but I can't find any information about Prince William or the Prince of Wales being there to greet Captain Wales upon his arrival…? Maybe the royal family is still kind of pissed off about The Party Prince. Or maybe they wanted to distance themselves from Harry's latest controversies. In one of the interviews Harry did while in Afghanistan, he compared video games to killing people (insurgents) with his thumb as he flew his Apache. Here's the video about Harry's latest controversy:
I'm not going to analyze this to the hilt, but I will say that while Harry could have definitely spoken with more eloquence and thoughtfulness to the lives being lost, I've heard WAY worse from soldiers, and I think this is a tempest in a teacup. Harry also tried to reframe the issue in an interview upon his return to England, telling media outlets:
"I don't know what normal is anymore," he said in a candid interview after stepping off the plane that brought him back from the war zone. "There is nothing normal about what we have been doing for the past four-and-a-half months… There is nothing normal about what is going on out there. In the last day I was there, a seven-and-a-half-year-old girl got shot down by the insurgents. So normality is [a] very, very ambiguous thing, if you know what I mean."

The prince, 28, made headlines earlier this week when he suggested that he has killed insurgents in Afghanistan.

"You get asked to do things," he said today. "You get asked to do things you would expect to do wearing this uniform and that is as simple as that really."

He also suggested that he had been shot at while co-piloting his Apache attack helicopter in the war torn province of Helmand.

During his tour of duty, "Captain Wales" as he is referred to in the British Army, gave the British press several candid interviews covering everything from hunting down the enemy to his delight at finding out that his brother, William, and sister-in-law, Kate, are expecting and that he would become an uncle.

Harry arrived back in the UK today after taking a short break at a base in Cyprus for "a bit of blue sky, a bit of decompression [and] some comedy."

The prince said his tour of duty was "a hell of an experience," but he is "thrilled to be back."

"I am longing to see my brother and sister-in-law as any other soldier just come off the plane," he said. "I really am longing to catch up with people behind closed doors."

"You guys aren't invited," he added, joking to the media.

He said that, given the opportunity, he hopes to "take on some royal stuff" and pay more attention to the charities he has been involved in.

Harry was an Apache helicopter co-pilot in charge of the weapons system. He sometimes flew an exhausting seven to ten hours a day.

As for what he'll be doing with the rest of his year, the prince said, "The army will have an idea, and what that is I will do."

"When I am wearing the uniform, I continue to be a soldier and I continue to be a soldier when I am not wearing the uniform," he said. "I will continue with my royal duties as well."
Seriously, I can't believe William and Kate couldn't take a break from their exhausting vacation schedule to welcome Harry home. That's ridiculous. Oh well – I'm sure Harry will be out and about for his first weekend home. Calling all English girls: hit that and come and tell me how it was.
And here are photos of Harry in Camp Bastion in southern Afghanistan. These pics were taken weeks ago, but they were just released this week: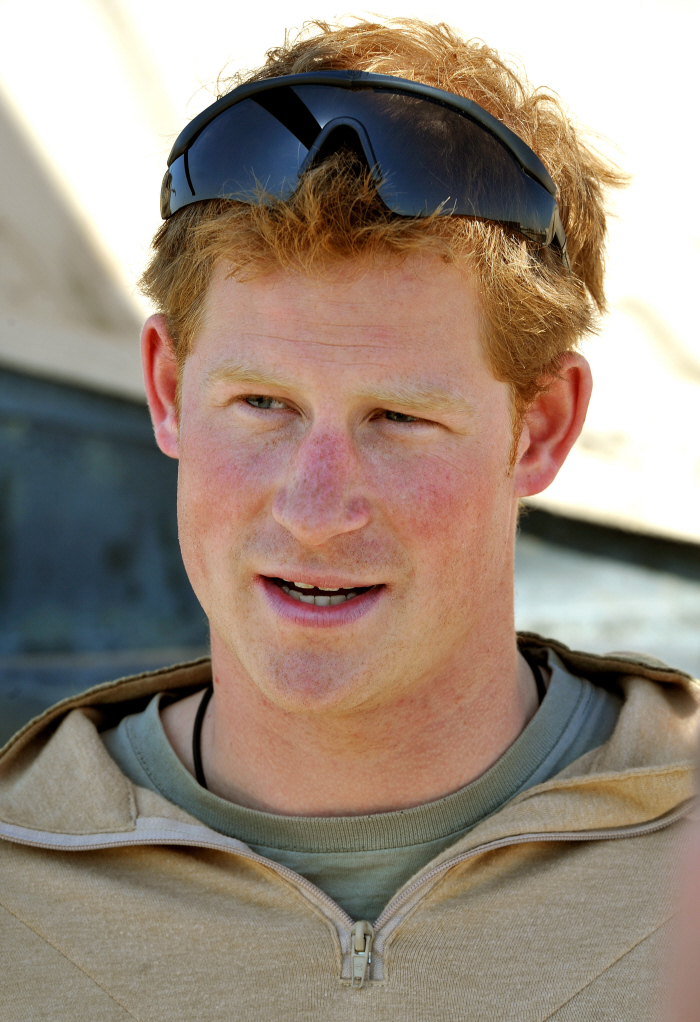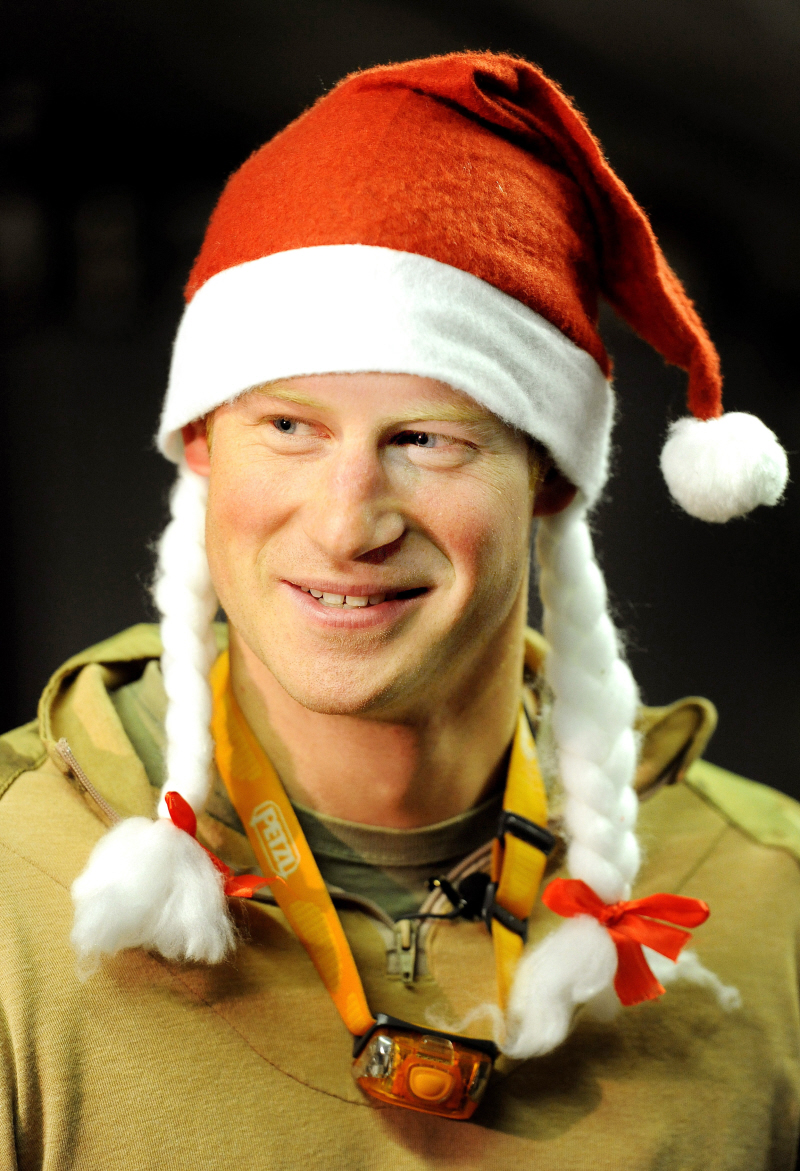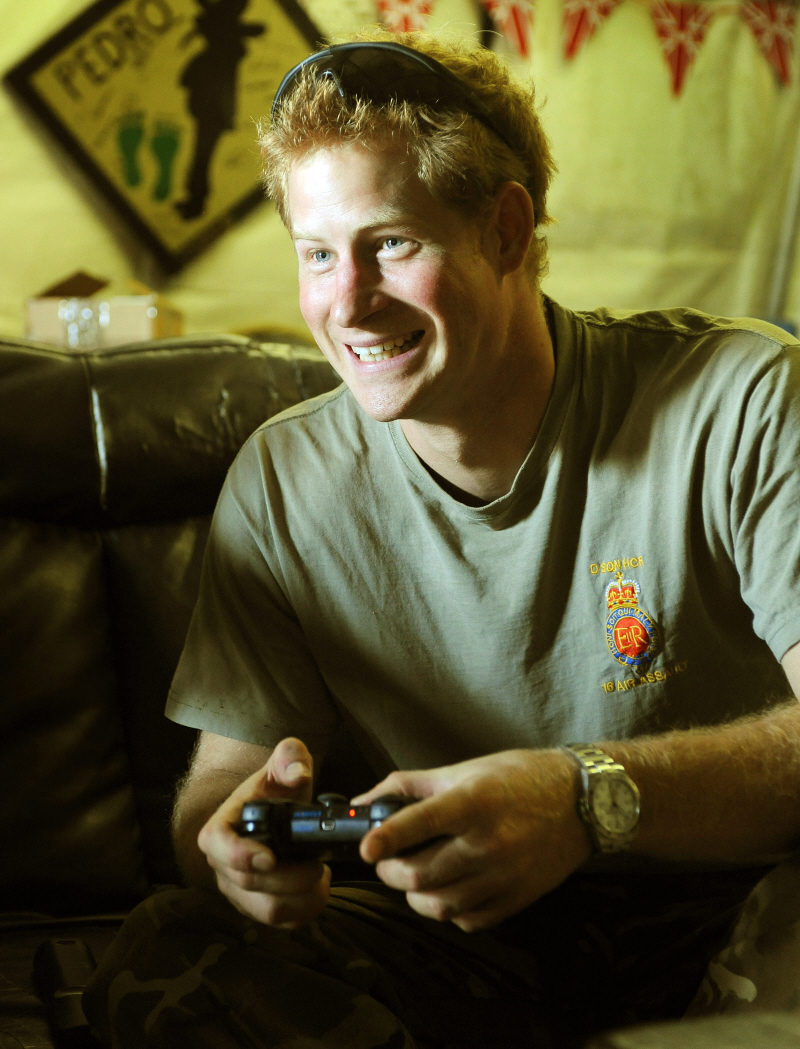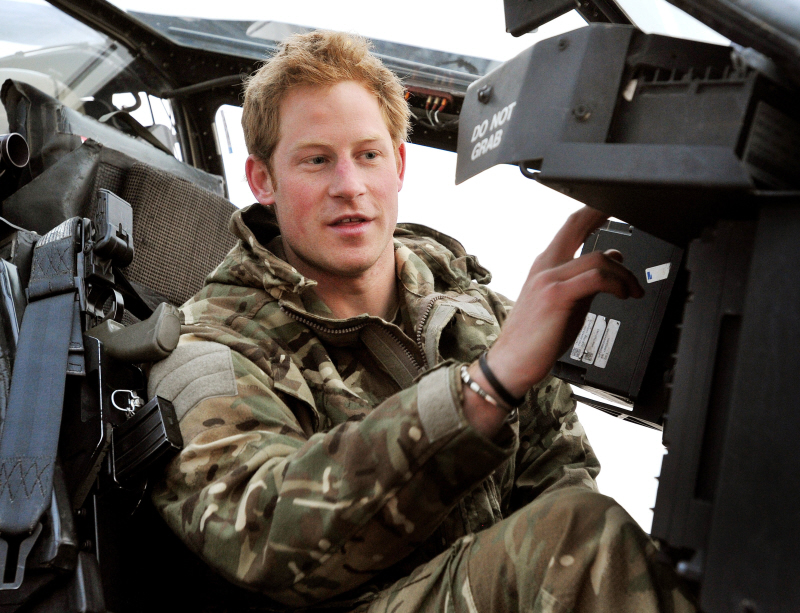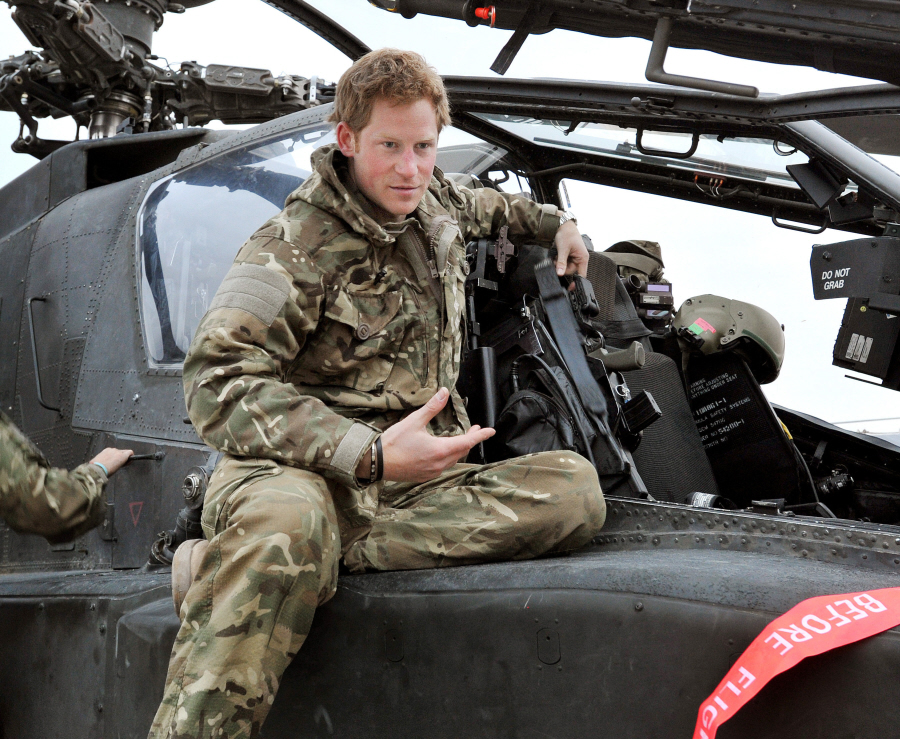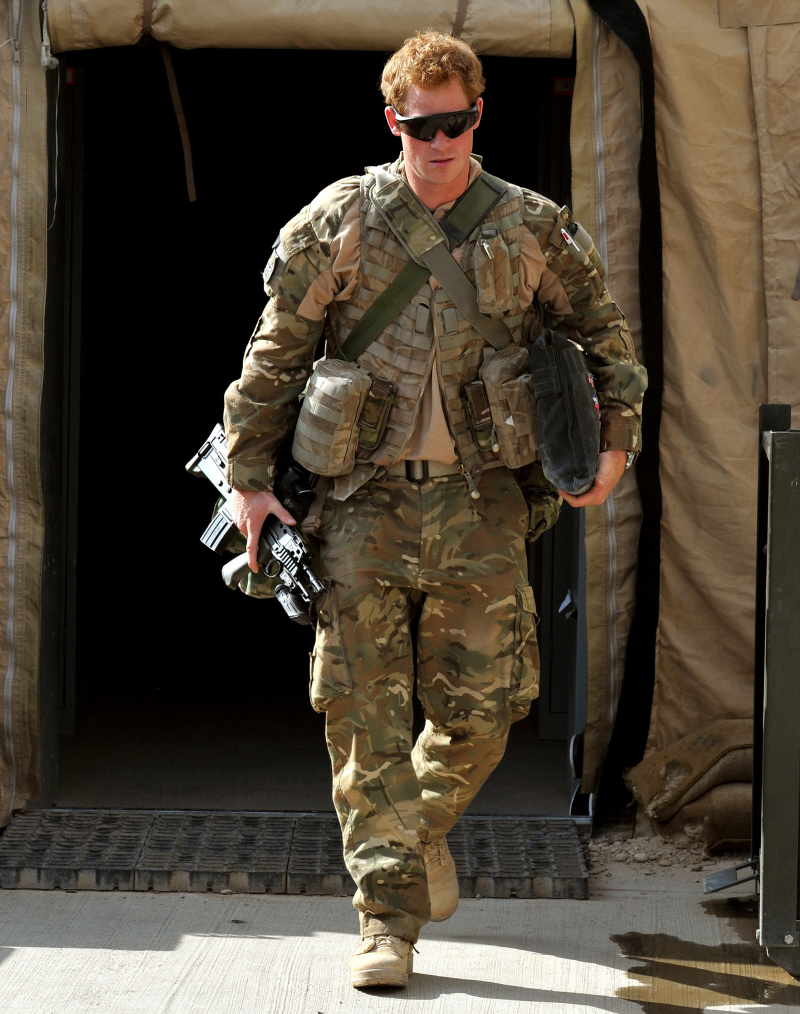 Photos courtesy of WENN.com.