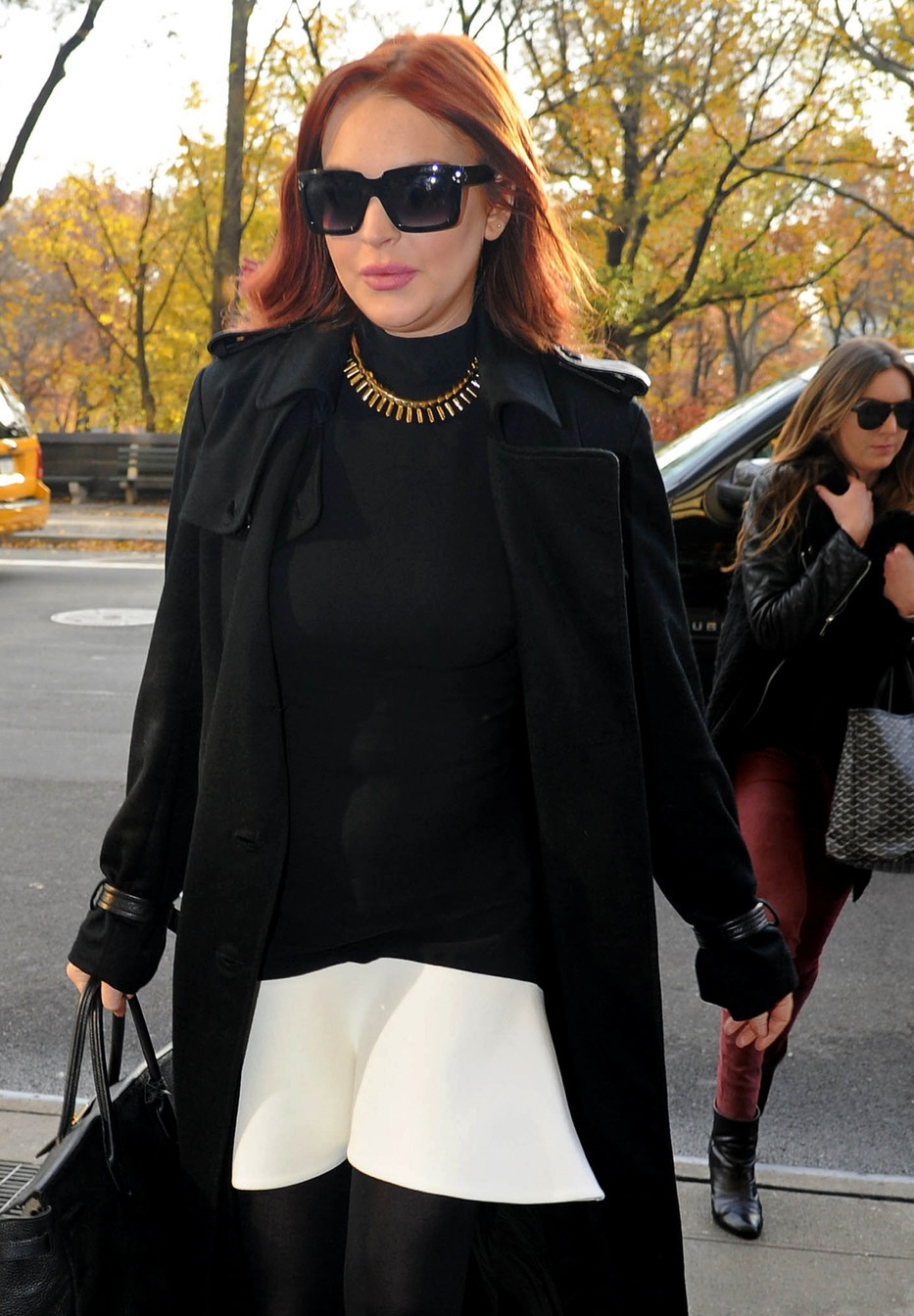 There are so many smaller, awful stories about Lindsay Lohan today. I guess I could parcel them out like crack gumdrops, but let's all get through this together. First of all, as many of you fact-checked me earlier in the week, Max George totally denied that he's dating Lindsay Lohan, regardless of her recent Instagram photo of the two of them. Max got on his Twitter and responded to his fans questions, tweeting "Nooooooo" and "I'm not" when asked.
Second story – you know how Lindsay's micro-budget movie The Canyons looks like an awful disaster? Well, the film was rejected from the Sundance Film Festival months ago, and now it will probably be rejected from the South by Southwest Festival too! A festival insider told THR that the film suffers from major "quality issues" and "It's got an ugliness and a deadness to it." Shocking.
Next – there's a ton of legal drama and behind-the-scenes drama with Lindsay's lawyers. Lindsay's new lawyer, Mark Heller, can't practice law in California, so he has to have a "sponsor" and it got complicated so now two California lawyers – Lindsay Berger Sacks and Peter Toumbekis – will also be appearing with Lohan next week. As for the chance that the Cracken will ever, ever take a plea… not so much:
In what appears to be an all-or-nothing maneuver, Lindsay Lohan is rejecting a plea bargain that would put her in rehab but keep her out of jail and will go to trial, sources close to the situation tell RadarOnline.com exclusively.

In her seemingly never-ending litany of legal issues, Lindsay is facing criminal charges stemming from a car accident in Santa Monica, Calif. last summer. Lohan is accused of lying to police when she told them she was not driving at the time of the crash. The troubled actress is rejecting a deal that would put her in rehab for nine months and taking her chances in court.

Lindsay fired powerhouse attorney Shawn Holley and is now represented by Mark Heller, who once had his law license suspended for five years.

"Mark believes he can get Lindsay acquitted of all criminal charges stemming from her car accident in Santa Monica last summer," a source told Radar. "Lindsay has convinced Mark that she never lied to cops when they asked her if she was driving the car that day.

"There was a plea bargain offer on the table for Lindsay to go to rehab for nine months, but she absolutely refused that. Mark won't sign off on a deal that sends Lindsay to rehab for more than 60 days."

And in a move that would certainly be dramatic – and possibly disastrous – Lindsay may testify in her own defense!

"There is talk of Lindsay taking the stand because she feels that once a jury hears her side of events she will be acquitted," a source told RadarOnline.com exclusively.

Lilo owes former attorney, Holley more than $300,000 in legal fees, as Radar reported exclusively.

"Lindsay owes Shawn over $300,000 in legal fees and she hasn't made any payments to her in over six months," an insider previously told us. "Lindsay hadn't paid anything for any of the work Shawn has done on her three new criminal charges of lying to cops in connection with her car accident in Santa Monica last summer. Shawn has kept Lindsay out of extended jail stays for over five years now "

Heller is based in New York City, and has obtained the necessary license to practice in California.

"Mark will be with Lindsay in court on January 30 at which point a date will be set for the trial," a source said. "Lindsay's probation violation hearing would be held at the conclusion of the criminal trial. "

Commissioner Jane Godfrey already has revoked her probation. Added the source: "Even if Lindsay is acquitted on the criminal charges, she can still be found in violation of the terms of her probation stemming from her necklace theft case.

"Lindsay has made it clear to Mark that she won't be going back to jail, or to rehab under terms that she doesn't agree to but it doesn't appear that Lindsay comprehends the huge legal gamble she is taking by going to trial."
I seem to remember there was some speculation that Lindsay would testify in her own defense when she was on trial for the jewelry-heisting case, right? But she ended up not doing that, and I can't see ANY lawyer thinking that it would be a good idea to let this cracktastrophe testify in open court. Even the biggest shyster in the world would be like, "Yeah… no habla."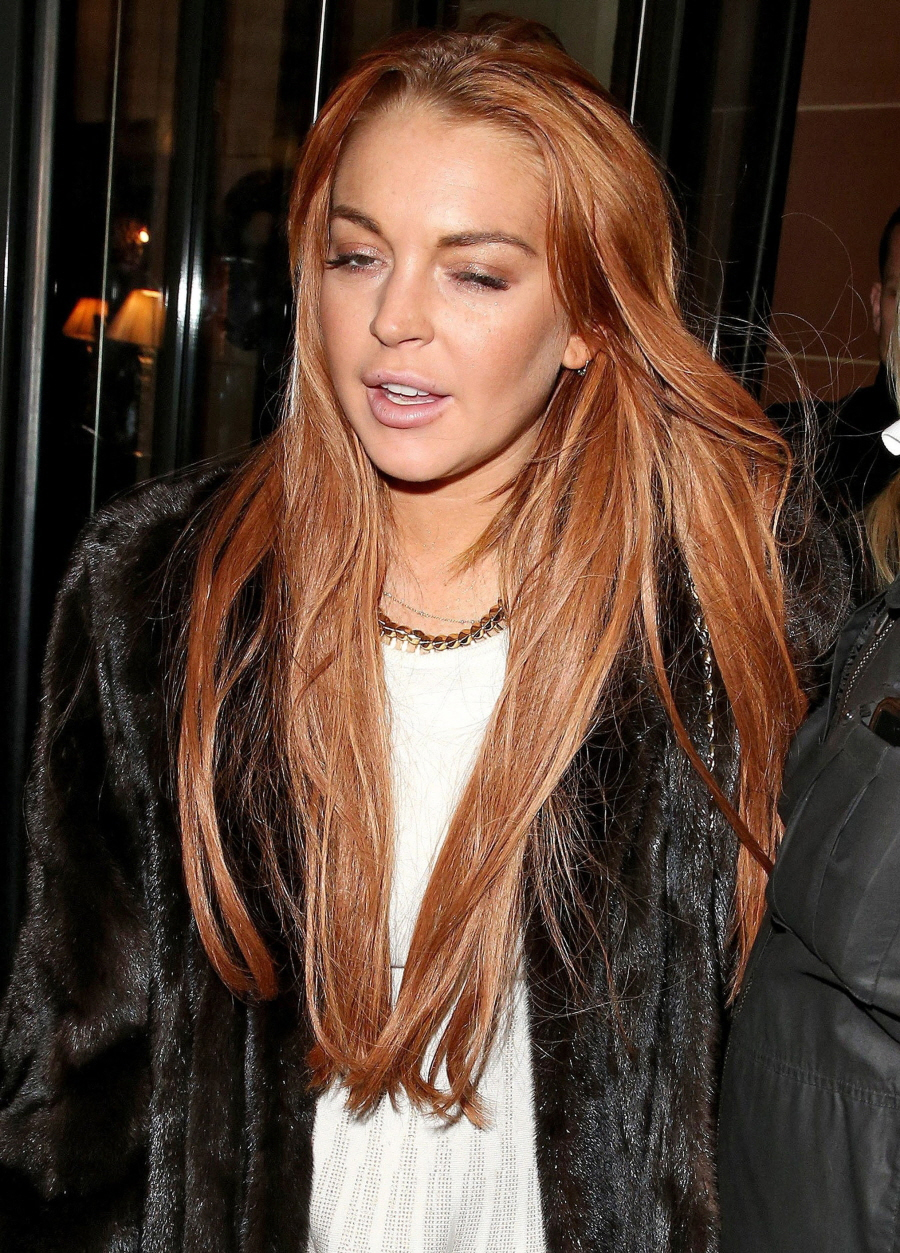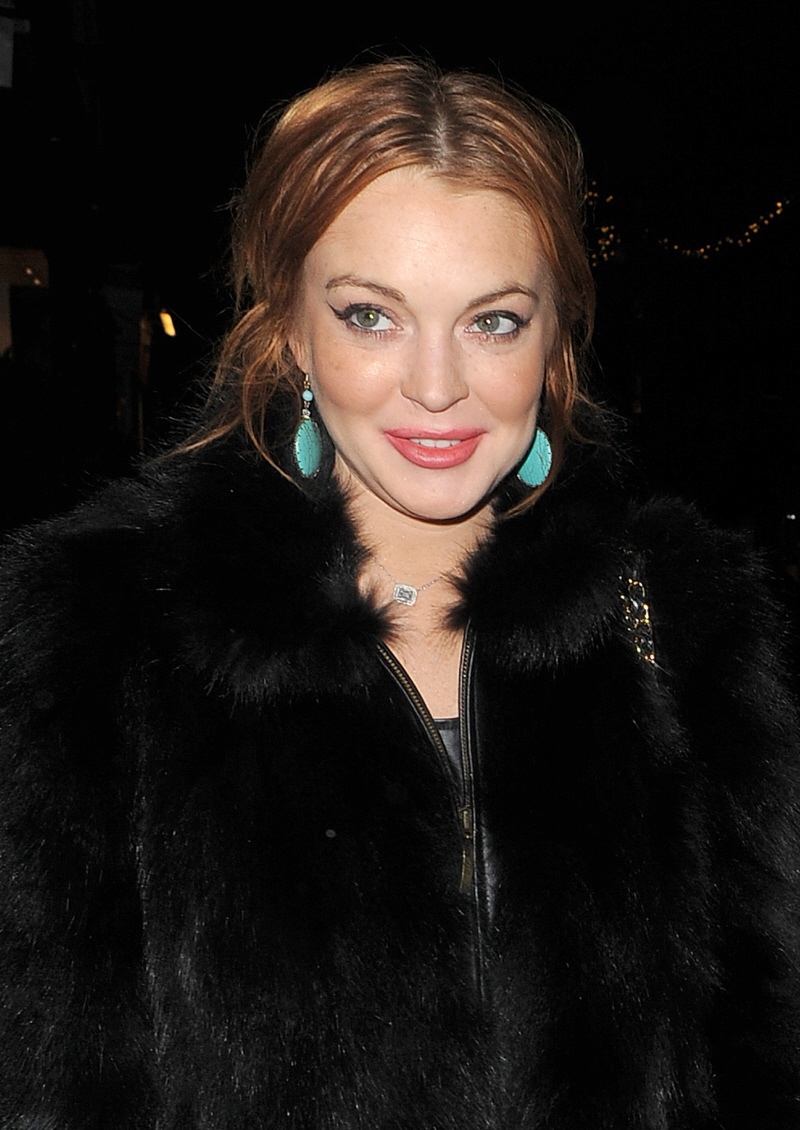 Photos courtesy of PCN, WENN.