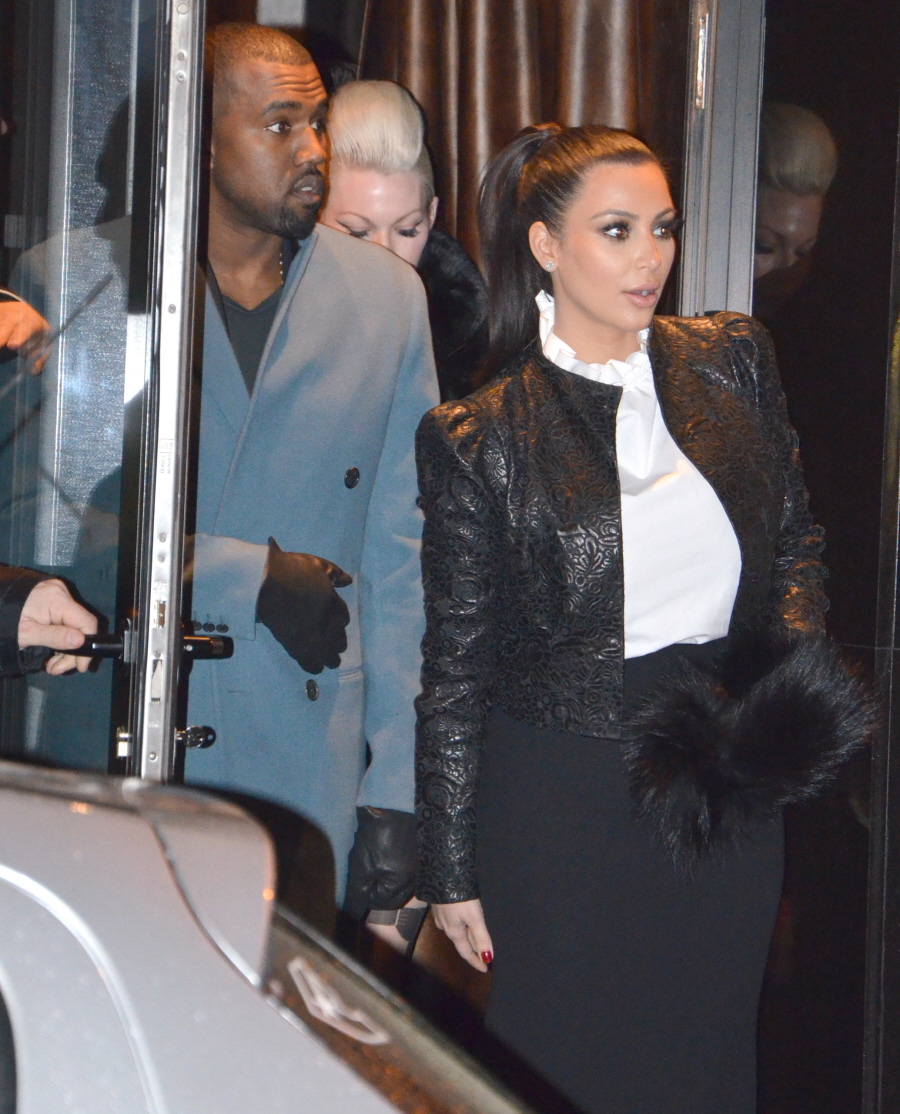 This is just an FYI from Kanye West and Kim Kardashian – they're still rich and materialistic! Just so you know. Kim and Kanye are still in Paris, and Kim tweeted a photo of Kanye's latest gifts: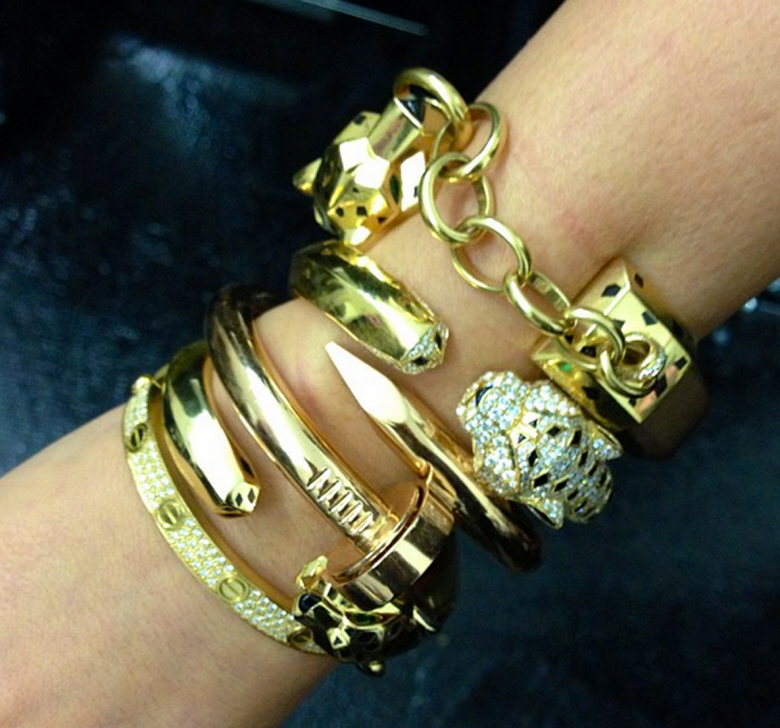 Those are FIVE Cartier bracelets on her wrist. The Mail says they're yellow gold and diamond Cartier bracelets including the "Love" bracelet (with pave diamonds), a $34,650 Juste Un Clou gold bangle and three gold and diamond cuffs from the Panthere collection. Kim tweeted the image with the message "The Don strikes again!!! #SoLucky!!!!!!"
So… yeah. I know I should be railing against materialism and all of that, but I just can't right now because I'm super-jealous. I love the Cartier Panthere collection. I love those diamond-encrusted panther-heads! I think they're so, so pretty. And unlike Jay-Z and Beyonce's conspicuous consumption, this doesn't feel like a ridiculously expensive gift that will go to waste, like Jay's million-dollar basement suite or Blue Ivy's sapphire-encrusted binkie. Kim will actually wear and enjoy these Cartier bracelets and she has every right to show them off. If a dude gave me a Cartier bracelet, I would show it off! Damn. Kanye easily dropped about $150,000 (probably much more) on those bracelets.
Also – while in Paris, Kim went on a Twitter rampage about the allegations that her mom beat the hell out of her. Kim says it's false and that her father's ex-wife is just selling dumb stories for a profit.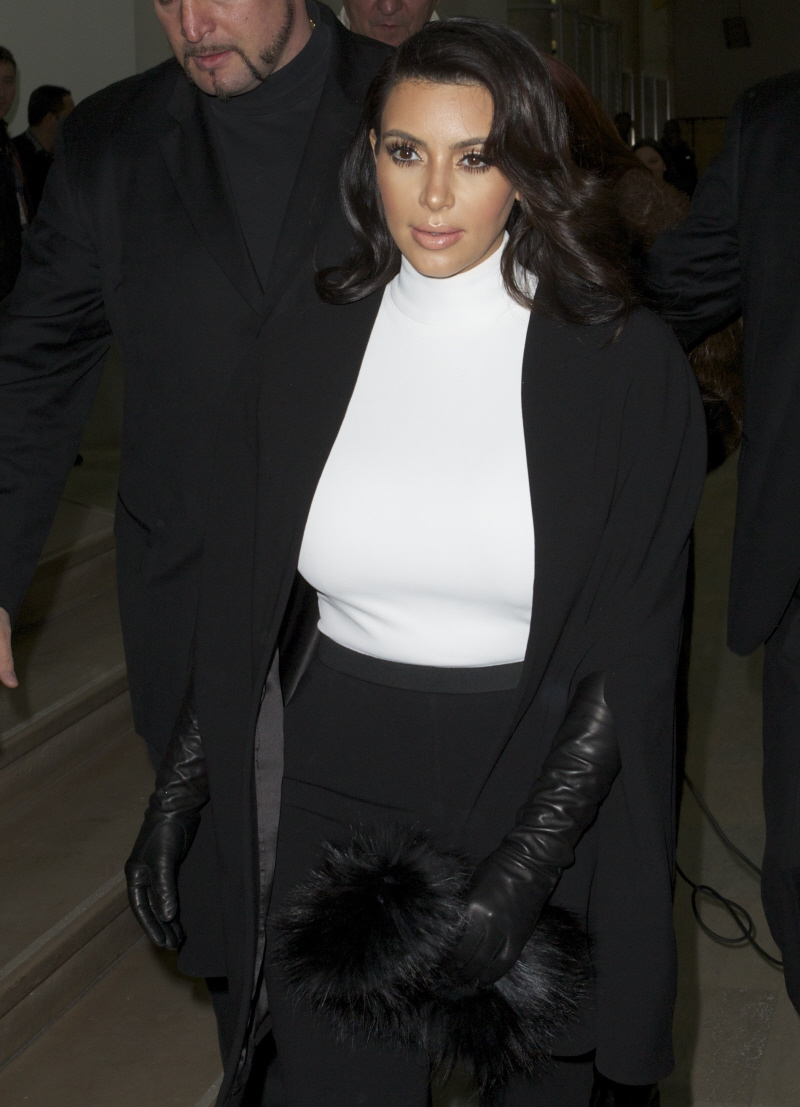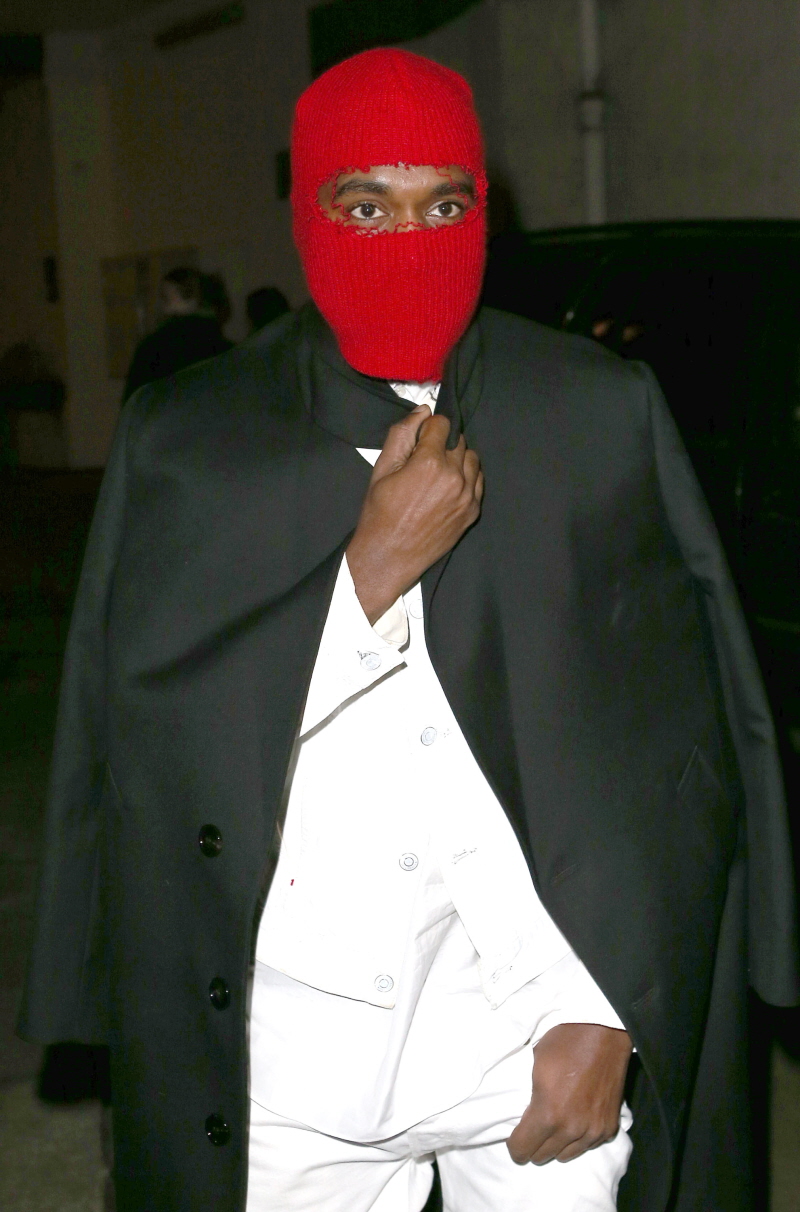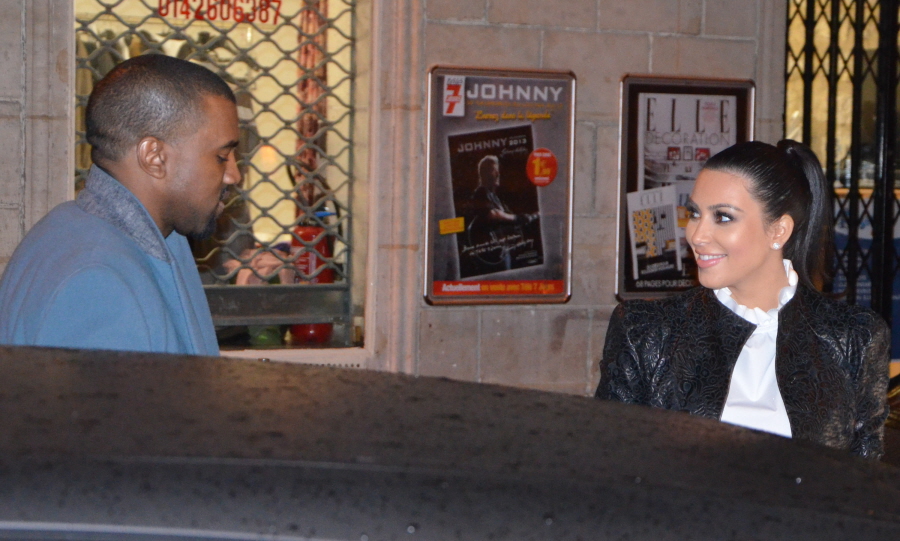 Photos courtesy of WENN, Fame/Flynet, Kim's Twitter.