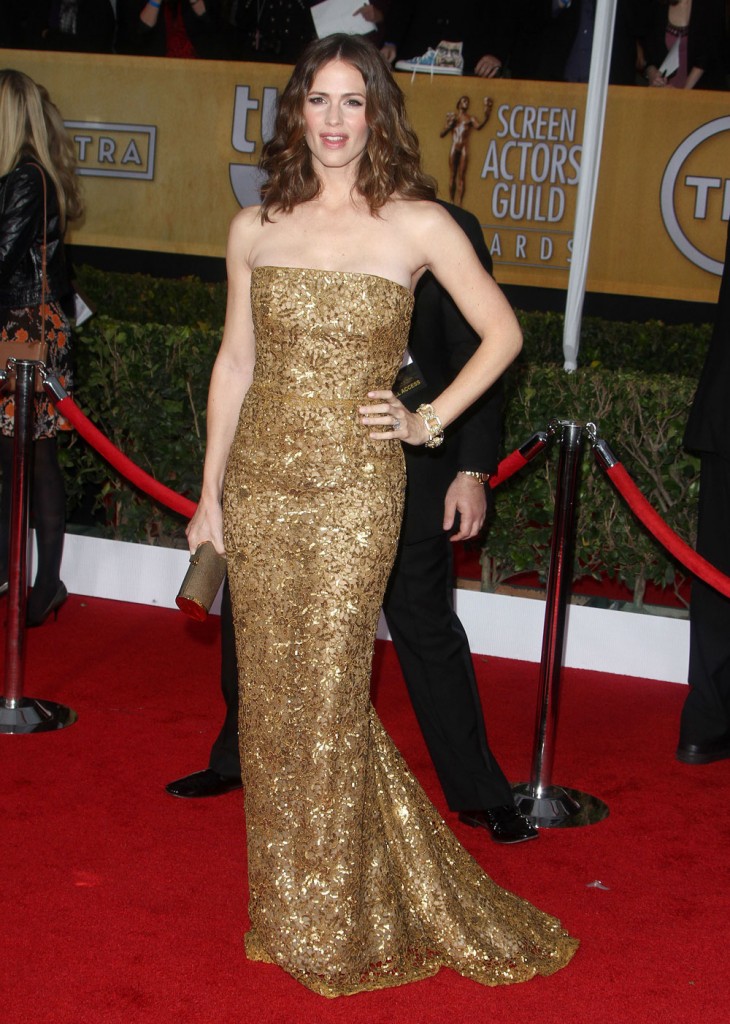 When the E! camera panned to Jennifer Garner and Ben Affleck's arrival at the SAGs, I got a little jolt of hope that these two might actually walk a red carpet together. Jen whispered something in Ben's ear, Ben kissed her affectionately, and I thought "this is it, we're going to get photos of them together on the red carpet for the first time since that bad superhero movie!" But no, it didn't happen. Ben talked to Giuliana and she asked him where Jennifer was, and he was all "long gone," as if it were Jen's decision not to do an interview with him because she was too busy posing. He did thank her at the beginning of his acceptance speech, when Argo took home the actor for best ensemble cast.
Ben's speech came right at the end of the night, and he ended it on a perfect note. He was so psyched and he gave such a nice tribute to the other actors, and actors in general. (You can watch his speech here.) As Kaiser mentioned, I really think Argo could bring it home for best picture at the Oscars. The Academy Members get their ballots right around now, and they're going to remember Ben's awesome speech at the SAGs.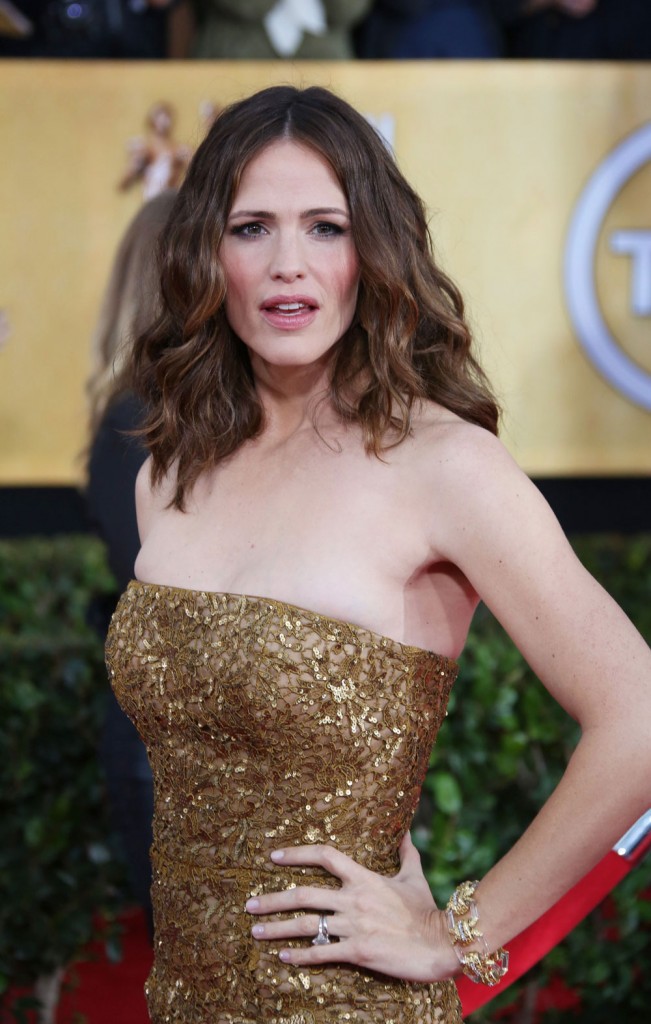 In term's of Jennifer Garner's gold gown, I was disappointed. Let me put it this way, I thought she looked hot in spite of the dress. It was probably the color, which kind of washed her out. Maybe the color looked prettier in person than it did on camera. I did like her makeup and her loose curls. I don't remember ever seeing her hair like that in the past, and I like that she changed it up.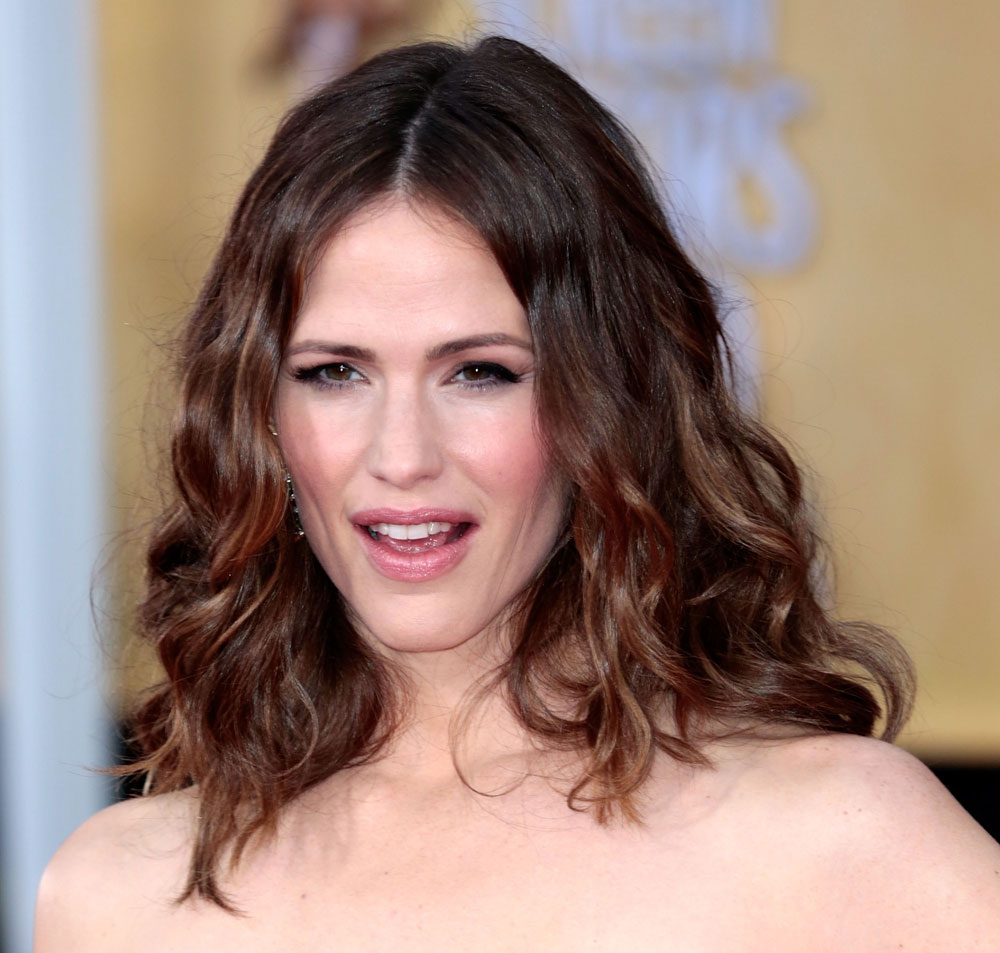 Viola Davis was one of last night's presenters and she wore this bright teal one-shoulder Monique Lhuillier. I like that she chose such a bright color, and that she went with her natural hair. Plus her orange earrings are a nice pop of contrast. This is a gorgeous gown and a sophisticated look. Something rude: her shoes are kind of trashy.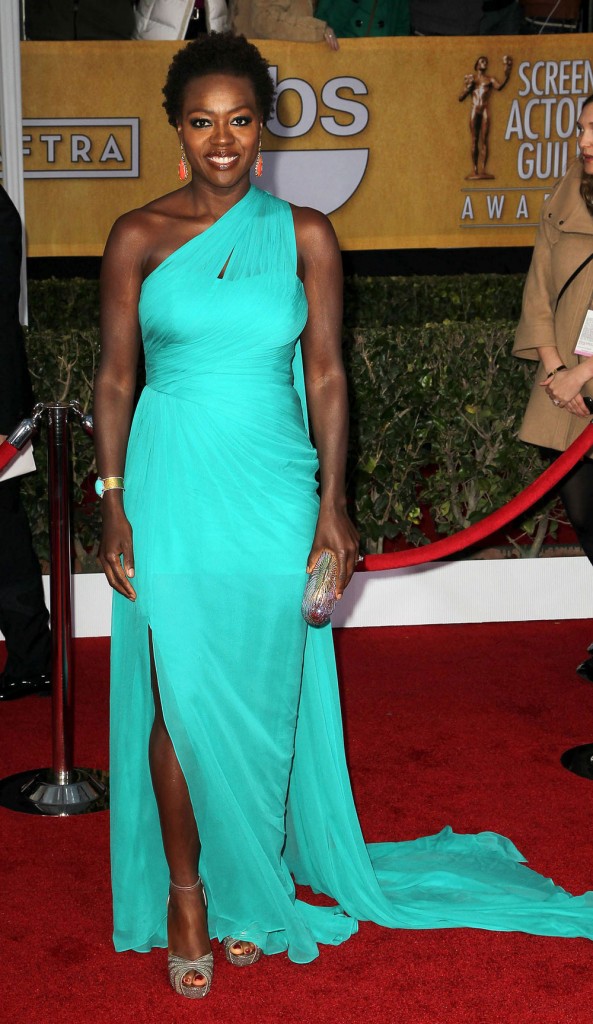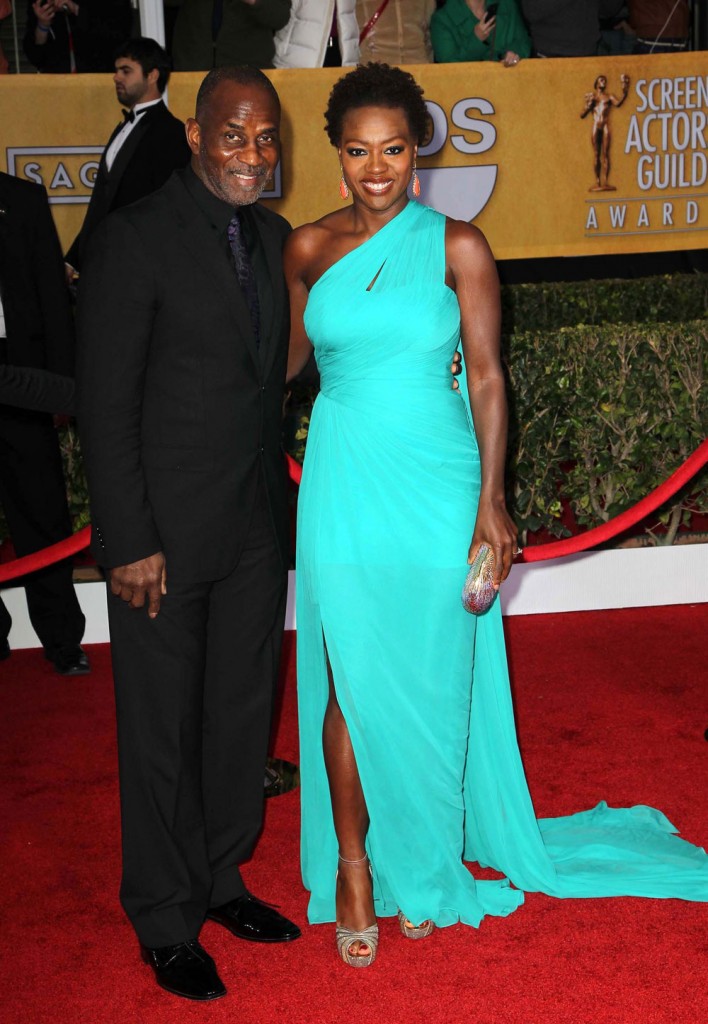 Also looking bright we have Nina Dobrev in shocking pink Elie Saab, a designer she's worn in the past. This dress is so sleek and gorgeous, and Nina rocks it as usual. I love to see what she wears to events, she's usually spot on.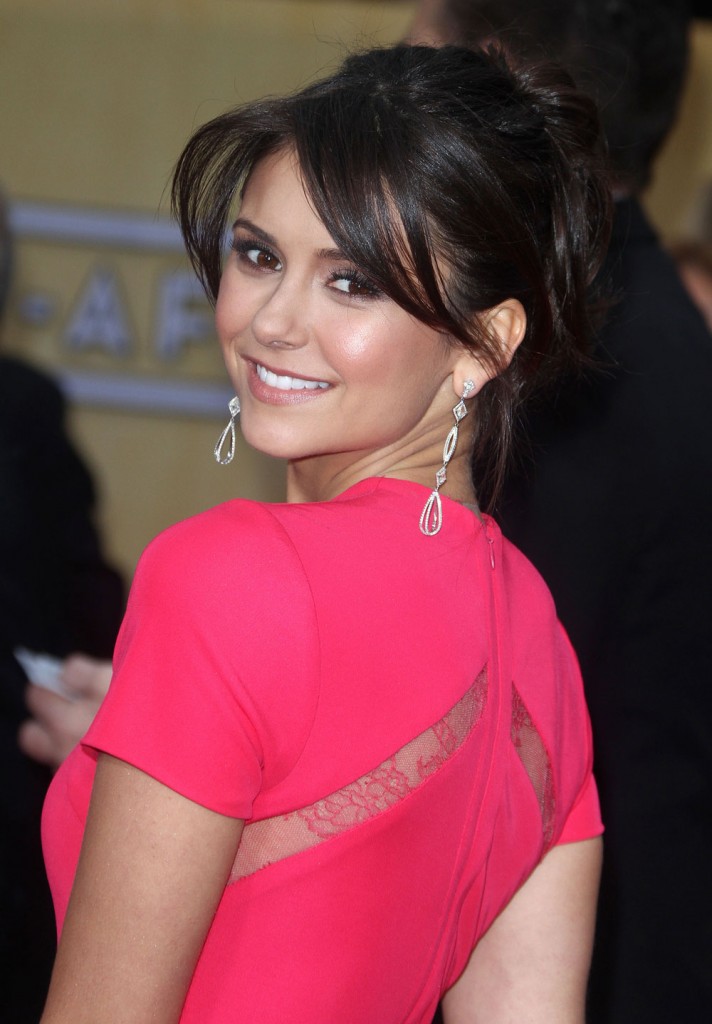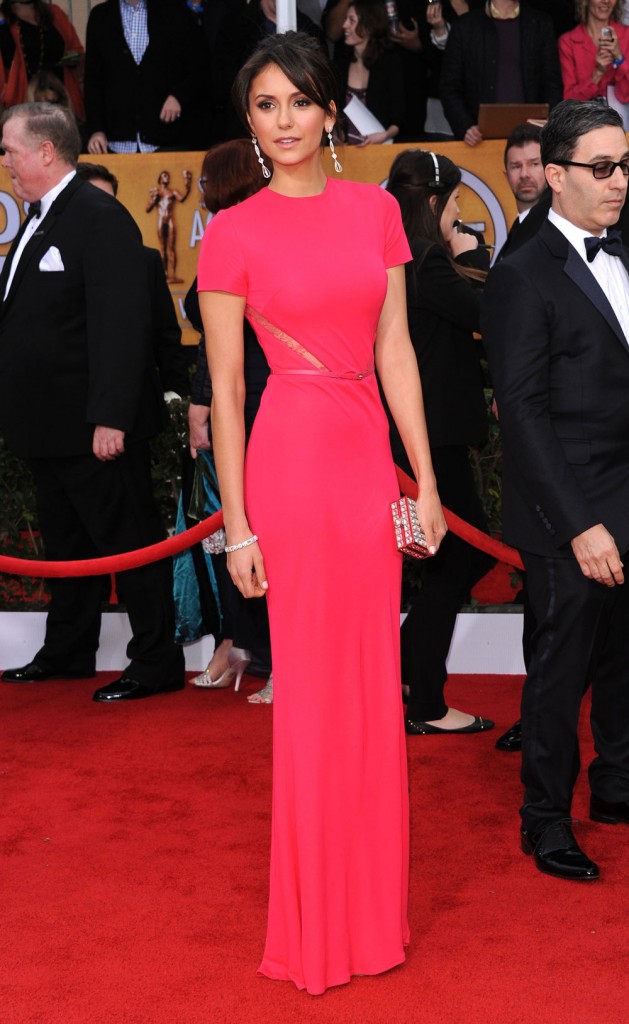 In contrast Julianna Margulies wore this black and white Chado Ralph Rucci gown that was like an uglier version of Marion Cotillard's two-tone dress. I don't like the way the skirt scoops up into the bustline, and I dislike the cut and the dripping asymmetric black band at the hemline. It's a bizarre dress that strives to be contemporary and just fails, in my opinion. I'm not a fan of her fashion in general. Her husband is so hot, I have to say.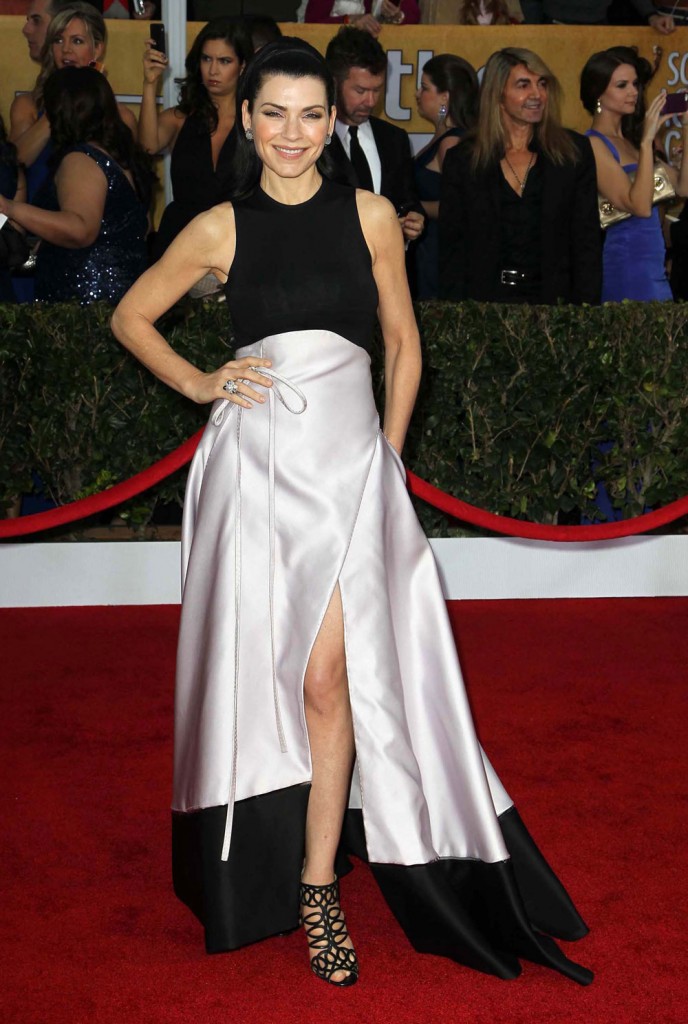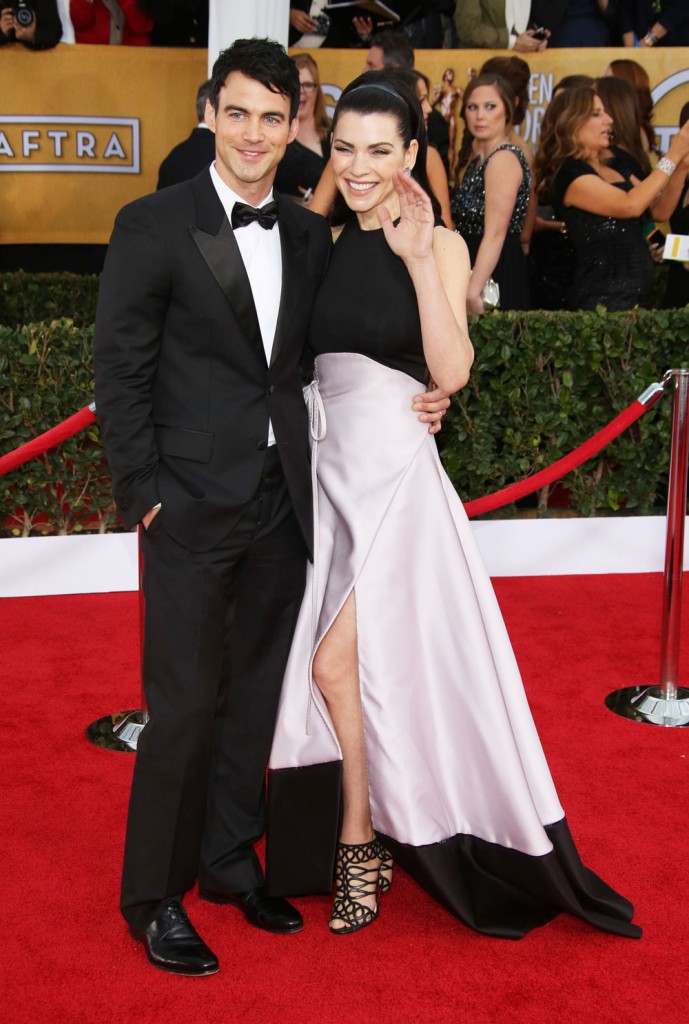 Bonus: Jennifer Garner and Julianne Moore!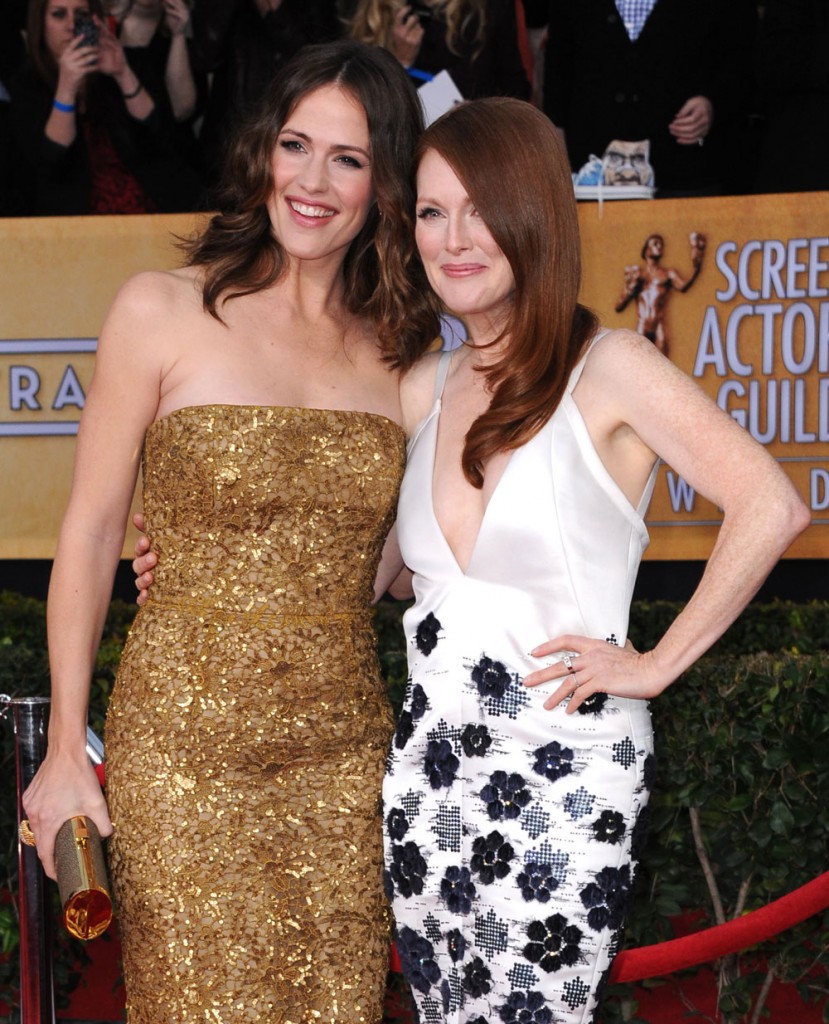 Photo credit: FameFlynet and WENN.com