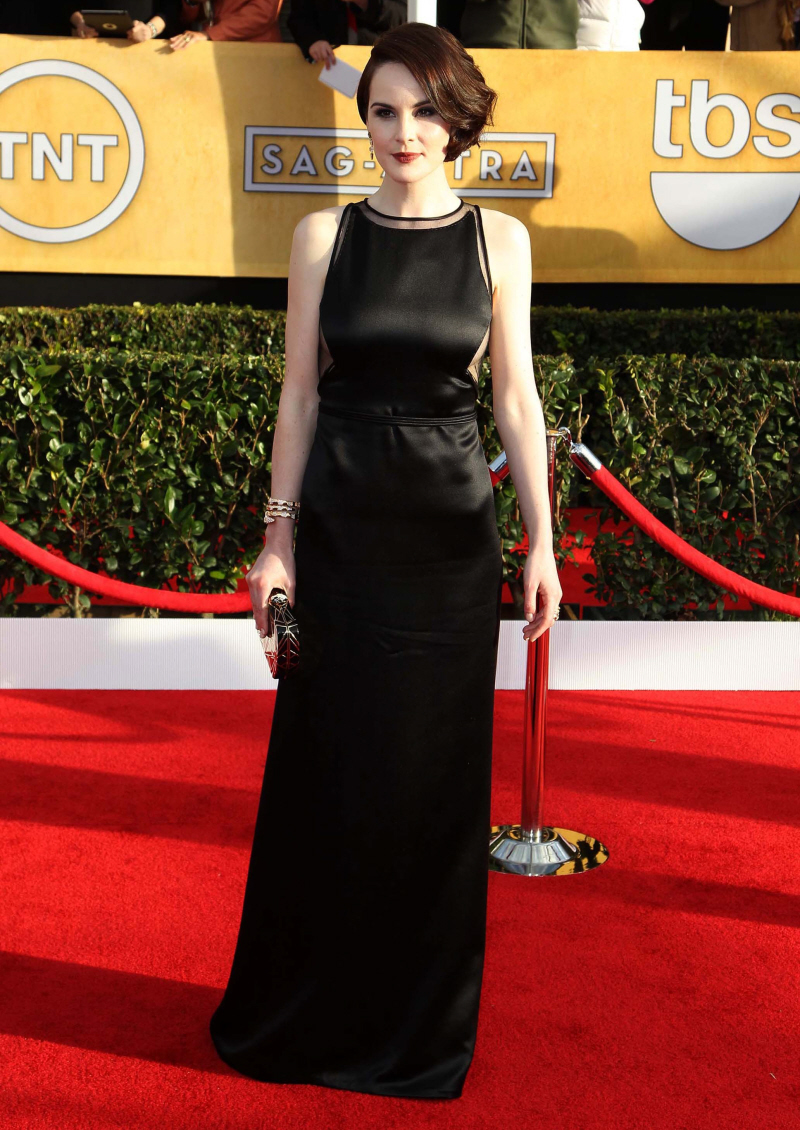 Couldn't you see it on Michelle Dockery's face when Downton Abbey won Best Ensemble at the SAGs? Michelle looked relieved. She looked pleased. She didn't look smug or full of herself. As much as we talk about the pushy American girls and their try-hards and angling for parts and attention, I swear… Michelle Dockery's game is refreshing. She comes across as professional, interesting, grateful and incredibly… employable. I hope she successfully crosses over to films and whatever else she wants.
As for her dress – it's vintage Ralph Rucci. She arrived on the carpet early enough to really work the dress for the cameras. It was a bold, interesting choice to wear vintage, and to wear something that was so exposed. I say that like Michelle was "pulling a Hathaway" or something, when really we just saw some side-boob and under-boob. I swear, even her underboob seems classy! Also: I think Michelle had probably the best example of a dark lipstick. She chose a burgundy-red and it looked great with her coloring.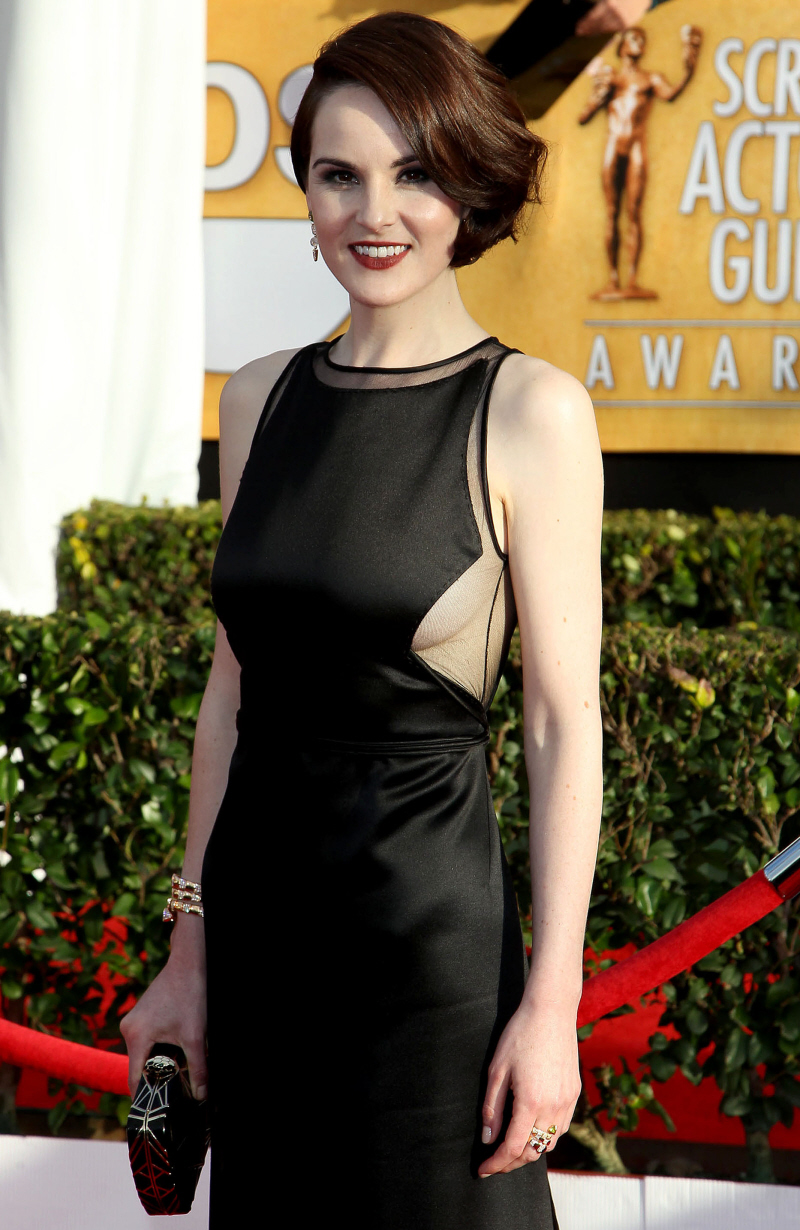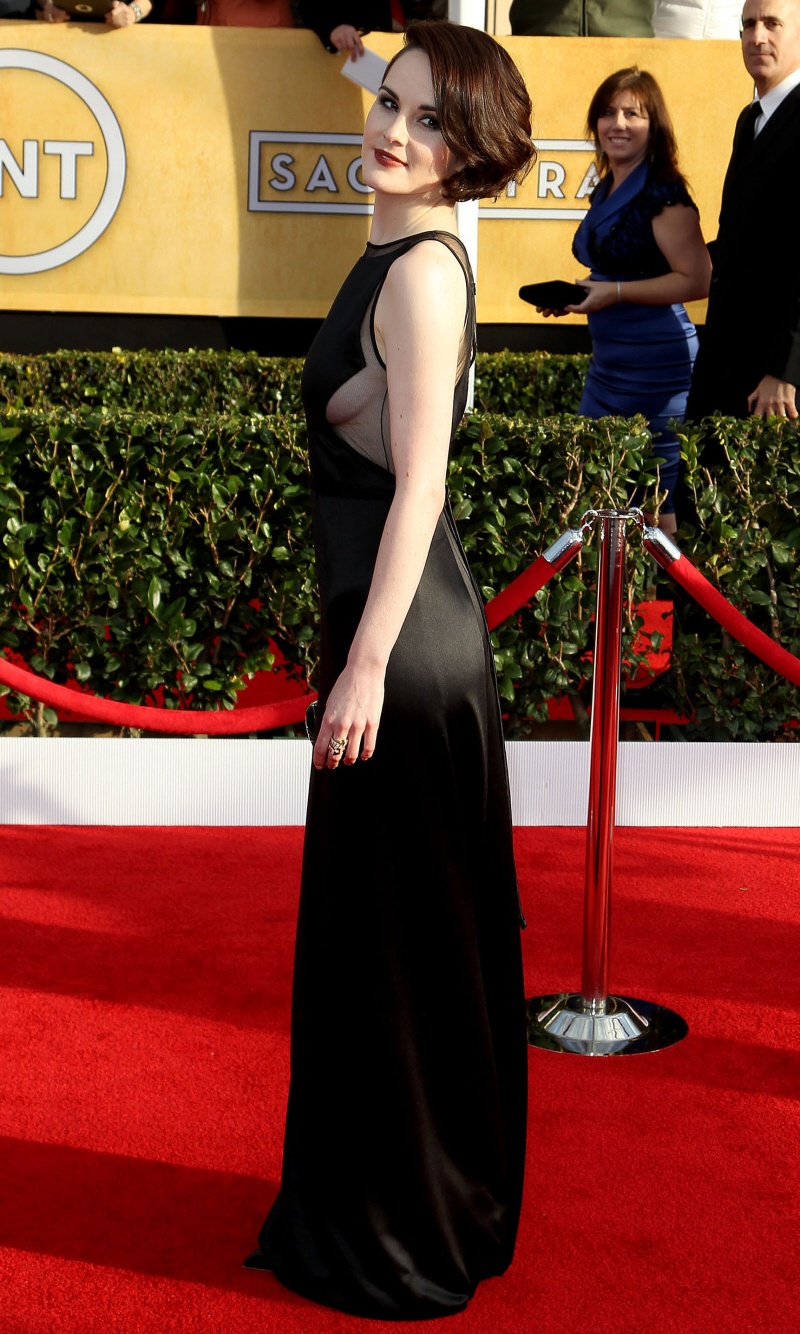 Here's Sally Field in J. Mendel. I get the feeling that Sally is genuinely content with her Oscar nomination and she's not campaigning because she's fine with Anne Hathaway getting the Oscar. That's just what it feels like to me – Sally has "been there, done that" and seems to be rooting for Anne to have her moment. Sally is so very classy.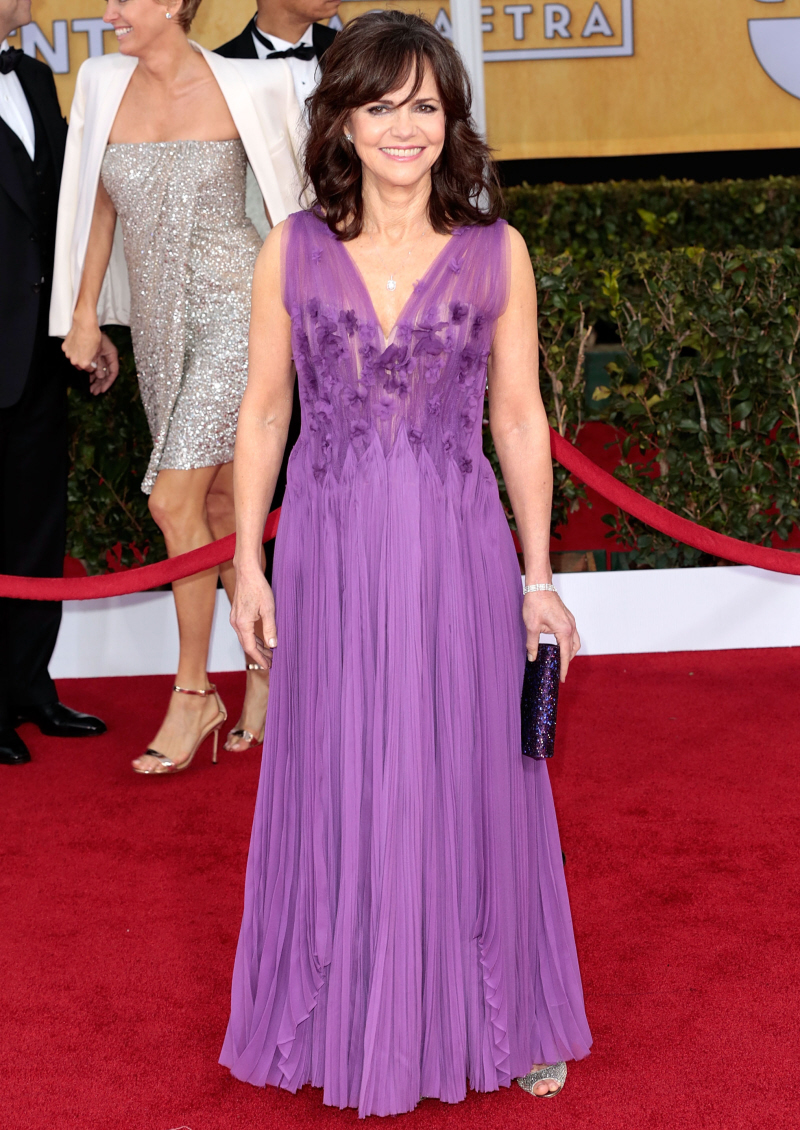 Rose Byrne in Valentino. Ladies, I just don't even know. It's not that I completely hate the dress or anything, I'm just not sure about it for the SAGs? And Rose has real problems with dressing appropriately for the occasion, and for misjudging the trends. Plus, the print just seems like 1970s wallpaper.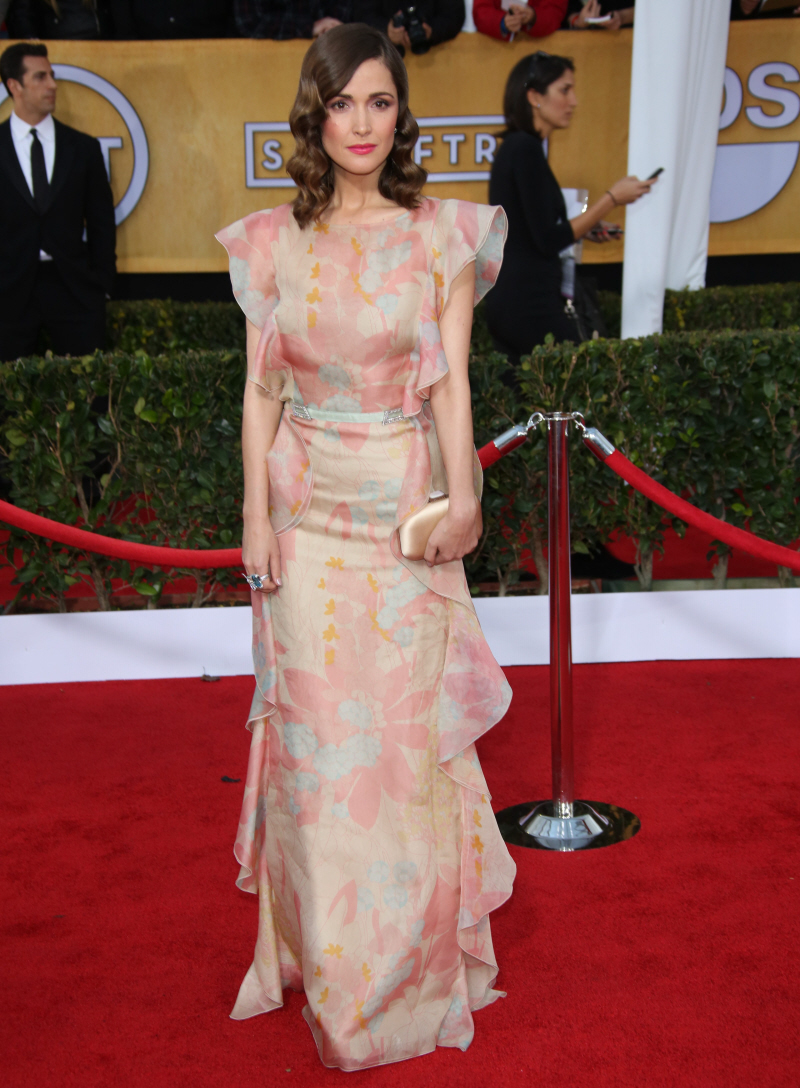 Photos courtesy of WENN, Fame/Flynet.