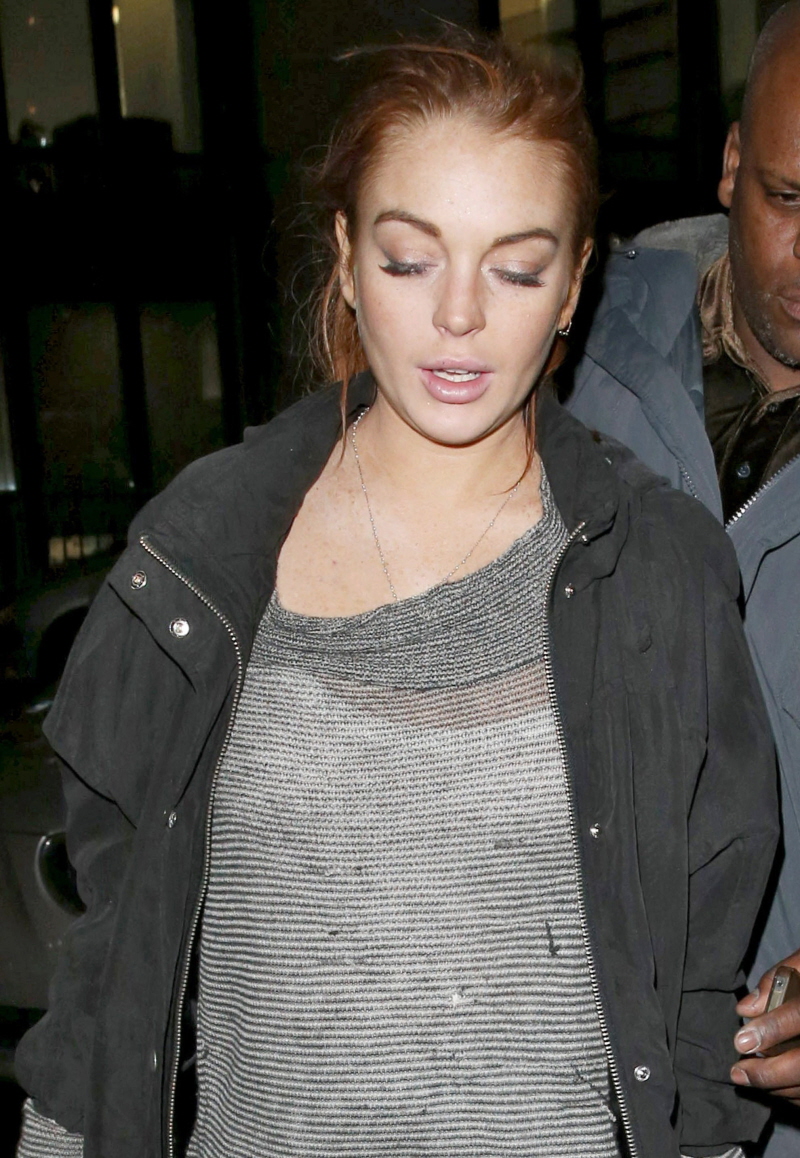 Crikey! Or Crackie, as the case may be. I actually forgot that Lindsay Lohan is due in court tomorrow. Literally, she's required to show up in person with her new team of lawyers. Abraham Lincoln had the team of rivals, Lindsay has the team of cracked-out enablers. It should be good, and by "good" I mean "a horrible mess." Here are some stories percolating through the crack pipe of Lohan's life today:
*Shawn Holley has filed the paperwork telling the judge that she will no longer be representing Lindsay. Apparently, Lindsay has signed all of the documents, so she's not going to put up a fight about Shawn wanting to leave. I really do think that in LL's mind, if she lets Shawn go, she thinks she doesn't have to pay Shawn the hundreds of thousands of dollars she owes her.
*Remember how Lindsay tweeted a photo of herself and Max George (from The Wanted) and everybody was like "Oh, crap, they're back together after he laughed at her and called her a groupie"? Well, Max got on his Twitter last week and denied that they were dating or whatever, and now Lindsay is telling friends (and by "friends" I mean TMZ) that she's fine with Max denying their love because "as far as she's concerned, there IS no relationship … they're just hook-up buddies." Sources claim "Lindsay's telling friends, she doesn't feel burned — because Max is telling the truth … they aren't boyfriend and girlfriend … they just have a no-strings-attached non-exclusive hook-up thing going on… Lindsay is not taking things seriously with Max at all — she just likes hanging out with him — and he's free to tweet whatever he wants." Ugh. Whatever is really going on, I have the feeling that it's really gross and sketchy.
*And finally, Lindsay's costar in The Canyons, James Deen, is bad-mouthing her in a new interview. James said: "There were days when she would scream and yell and cry and refuse to come out. In p0rn I am used to working with professionals who are courteous to others. But Lindsay was like a child lashing out." He also talks about filming their sex scene – go here to read some slightly-NSFW details. James ends the interview with this: "She is a product of the Hollywood system. She is so fragile you can't help but feel for her."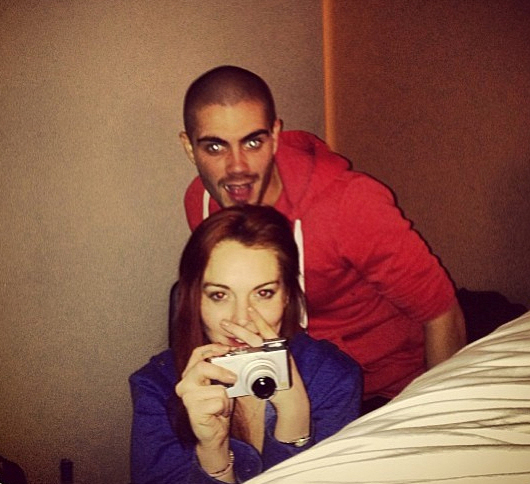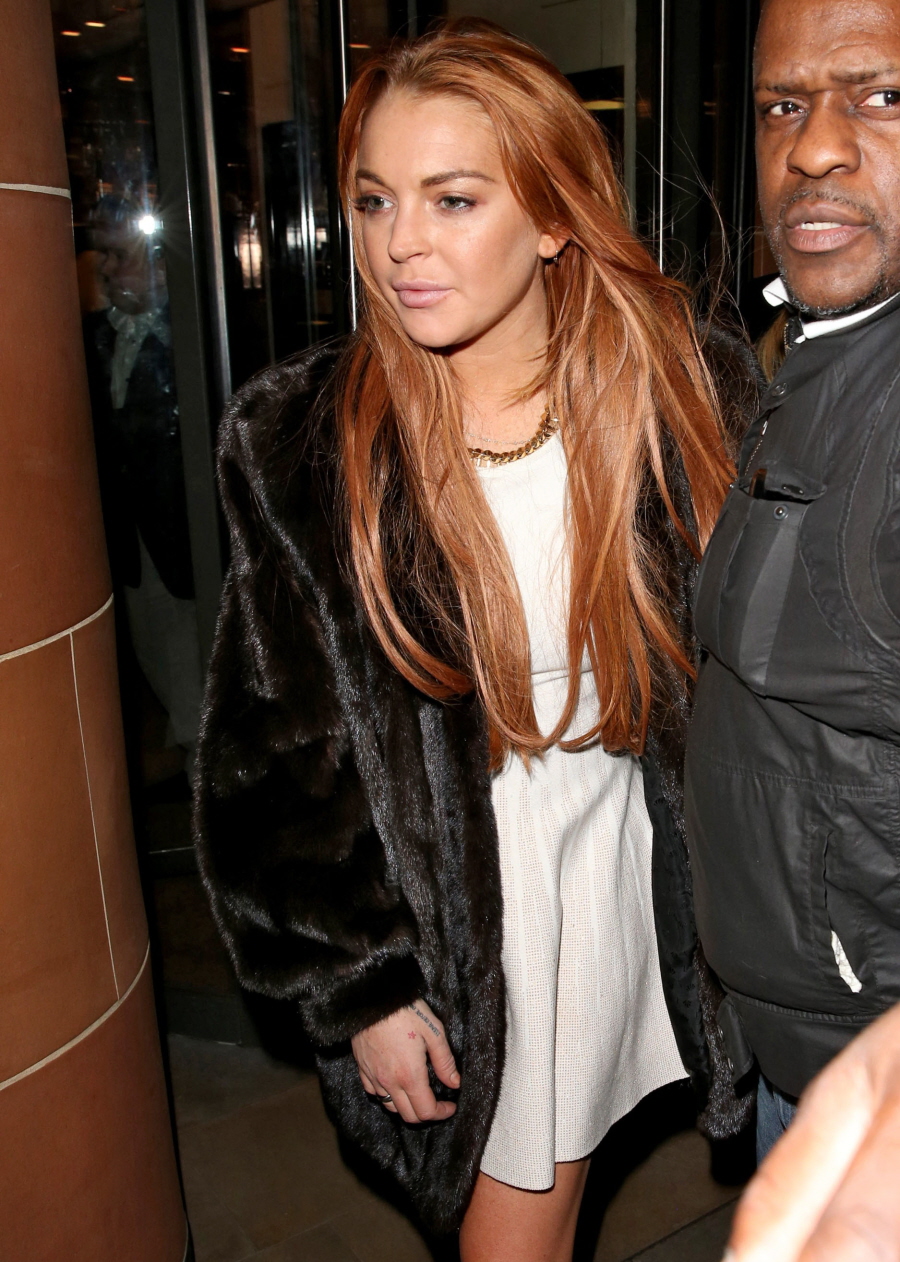 Photos courtesy of Fame/Flynet and LL's Instagram.