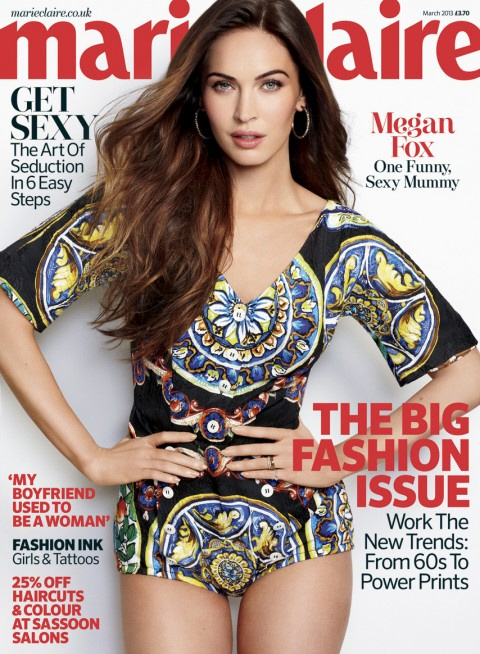 Megan Fox covers the March issue of Marie Claire UK, and these are some images from the photoshoot. I've seen some complaints about these pics already, but I kind of like them. I think Megan is one of those women who can't really "pull off" strong editorials or crazy styling. She's best when she just sticks to simple editorial visions, like white backgrounds or "posing through a window". As for the interview… she's just talking about babies and how she loves being a mom.
Megan Fox wants more kids. While the devoted mother-of-one is grateful for her successful Hollywood film career, she has admitted all she wants to do is spend time with her four-month-old son Noah and hopes to give him siblings as soon as possible.

The 'This is 40′ actress said: "I've never been validated by work or fame or Hollywood or any of that. I recognize the blessings when they come – like, I recognize I'm so lucky to work with Judd [Apatow] – but the ultimate satisfaction for me is being with my son. I just want to give Noah as much of myself as I can. And I want to have more kids. That is where my heart is."

Megan, 26, confessed having a baby has been a lifelong dream and she is now finding it a struggle to juggle her filming commitments with motherhood because she feels work has become redundant.

She sighed: "All I wanted to do my whole, whole life was have a baby and, now, I've finally done it… It's very hard for me to do this stuff, because I feel like this isn't my job any more. My job is to be with him."

Fox also credited Noah with helping her battle against OCD, explaining: "When they come out they are covered in all kinds of stuff. I took him right on my chest and, from that moment, nothing he does freaks me out. I don't want to give him a complex."

The brunette beauty also revealed the secret to her marital bliss with 'Beverly Hills, 90210′ hunk Brian Austin Green – who she wed in June 2010 – claiming it takes hard work and a good dose of tolerance because the pair are polar opposites of each other.
Megan told Marie Claire magazine: "I just think we got lucky. I believe he's my soulmate. But that doesn't mean it doesn't take work, because we are very, very different. 'But we are tolerant of each other and we try to be patient with each other, and I don't try to turn him into me and he knows not to try to turn me into him. He really is amazing. I should never, ever even think about complaining."
[From Contact Music & Digital Spy]
Is it weird that I actually believe her when she says "I've never been validated by work or fame or Hollywood or any of that"? I think she's telling the truth. Unlike most of the famewhores of Hollywood, Megan doesn't seem to NEED it so much. Like, Hollywood has been a means to an end for her, and she doesn't need the constant attention and validation that so many actors need. As for Megan having more babies – sure. I could see that. I'm sure she'll have another kid.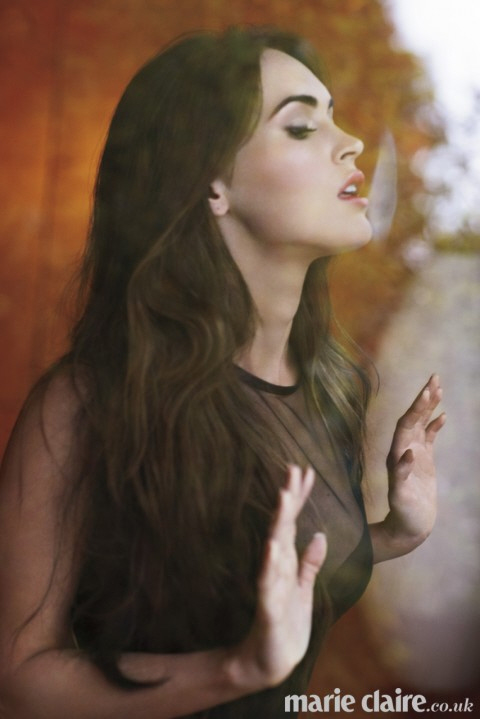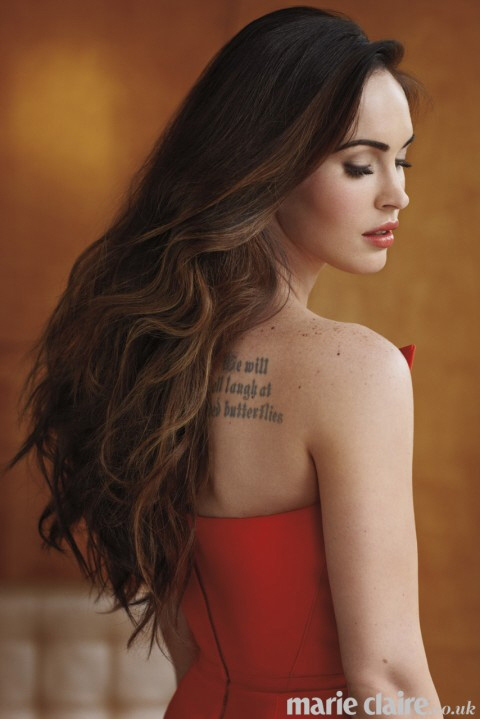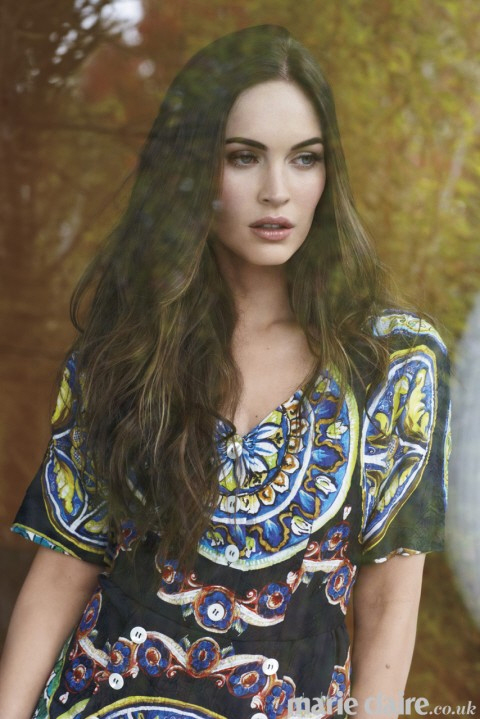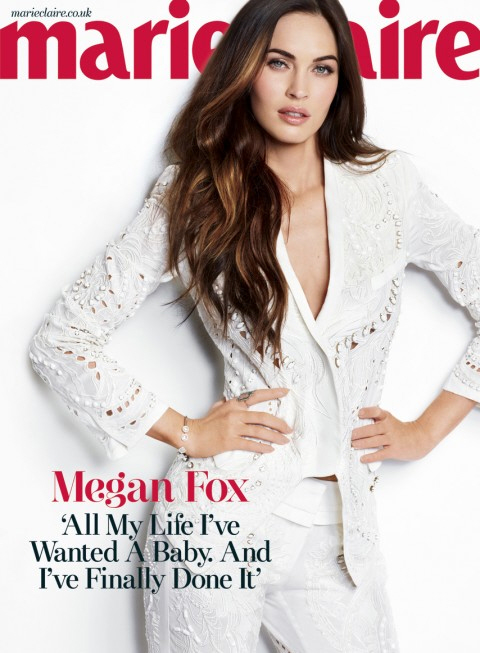 Photos courtesy of Marie Claire UK.