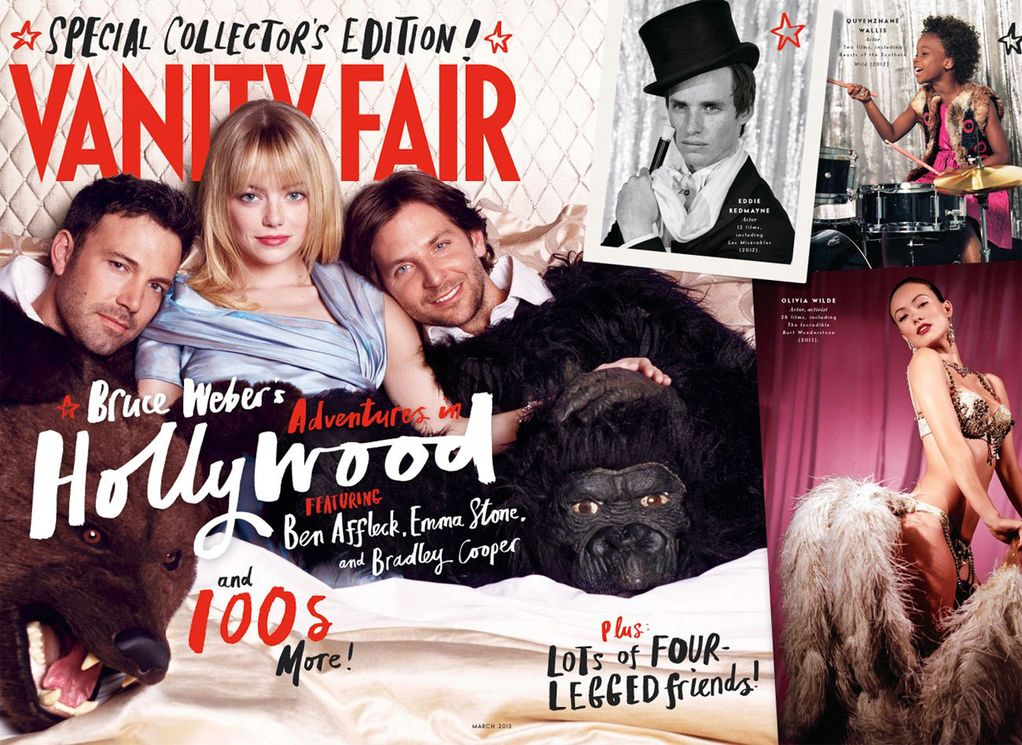 Vanity Fair is exhausting. And not in the good way. I remember a time – not that long ago – when the Vanity Fair Hollywood Issue was one of the best parts of the awards season. VF would spend serious time on the Hollywood Portfolio, profiling not just the hot new talents of the year, but some of the grizzled Hollywood veterans, the character actors, the actors the critics adored, the surprises of the year. But the last five or six years, Vanity Fair has been trying to "fix" what wasn't broken, and this year's Hollywood Issue is terrible. I guess VF got tired of always being criticized for putting young white women on the cover so they made this cover… all white. But instead of a cover jammed with young talent, it's just Ben Affleck, Bradley Cooper and a washed-out looking Emma Stone in bed together. WORSE MENAGE EVER.
It's one for the history books—more than 75 different stars were photographed for Vanity Fair's 19th Hollywood Portfolio, shot by Bruce Weber as the famed photographer's definitive tribute to the town. Enfolding Tom Hanks and Halle Berry, Amy Adams and Jonah Hill, Selena Gomez and Alan Arkin, Weber's vision called for a variety of talent—of both the two- and four-legged variety. The cover: Ben Affleck and Bradley Cooper (impishly smiling in a bear suit and a gorilla costume, respectively) flank America's sweetheart Emma Stone. Oscar winner Affleck cemented his status as Hollywood's in-demand director with Argo, which received seven Academy Award nominations, including best picture, while Cooper's Silver Linings Playbook received eight nominations, including Cooper's first for best actor. Youngest-ever best-actress nominee Quvenzhané Wallis also appears on the cover gatefold along with Olivia Wilde, Kerry Washington, and Eddie Redmayne.

Weber's wild(life) wit continues inside, as Les Misérables' Redmayne and Bella Heathcote dance with a bear, tiger cubs make an appearance, and the most fawned-over participant in the whole production—Tai the elephant—mugs for the camera. Tai, who has her own IMDb page and several starring film credits, at one point walked through the soundstage at Hollywood Center Studios and began to perform some of her favorite tricks. Later that day she even gave Gomez a ride on her trunk.

Editor Graydon Carter wanted to do something different for the portfolio's 19th year, so he called on Weber to create "Bruce Weber's Adventures in Hollywood," an ode to the city's warmer side. Weber convened the shoots at various historic Hollywood locations—including back lots, soundstages, the Beverly Hills Hotel, Musso & Frank Grill, and the old Marion Davies estate. He shipped selected LPs and a portable record player to provide the right musical accompaniment for the assorted cast of Hollywood characters. When Weber was staging Quincy Jones and three of his beautiful daughters—Rashida, Kidada, and Kenya—Weber asked them to come up with a song they all knew so that they could sing together. Michael Jackson's "Wanna Be Startin' Somethin'," from the Thriller album, which Quincy produced, was their choice.

V.F. special correspondent Bob Colacello, who accompanied Weber on many of the shoots, observes that Bruce's "magic kingdom . . . is more Cinecittà than Disney, a place where Old Hollywood glamour is filtered through the lens of postwar Italian neo-realism, and Norman Rockwell wholesomeness is given an antic Fellini edge." Having spent decades watching the movie business, Weber finds the unexpected warmth among its stars. There's an intimacy to these images that shows that Hollywood isn't just about glamour. This year's portfolio is a celebration of the friendships that thrive among the people who call it home.
Yeah. They chose to profile Halle Berry instead of Quvenzhané Wallis. They chose to profile Olivia Wilde (WTF?!!?!) instead of Jennifer Lawrence or Jessica Chastain. They can't profile Joaquin Phoenix or Phillip Seymour Hoffman from The Master – not when last year's Best Supporting Actor nominee Jonah Hill is around! I can't complain about Kerry Washington or Eddie Redmayne, because both of them did have a great year. But profiling them at the same time as VF gives Olivia Wilde space just seems… wrong. This seems like a Hollywood Portfolio put together by your mom.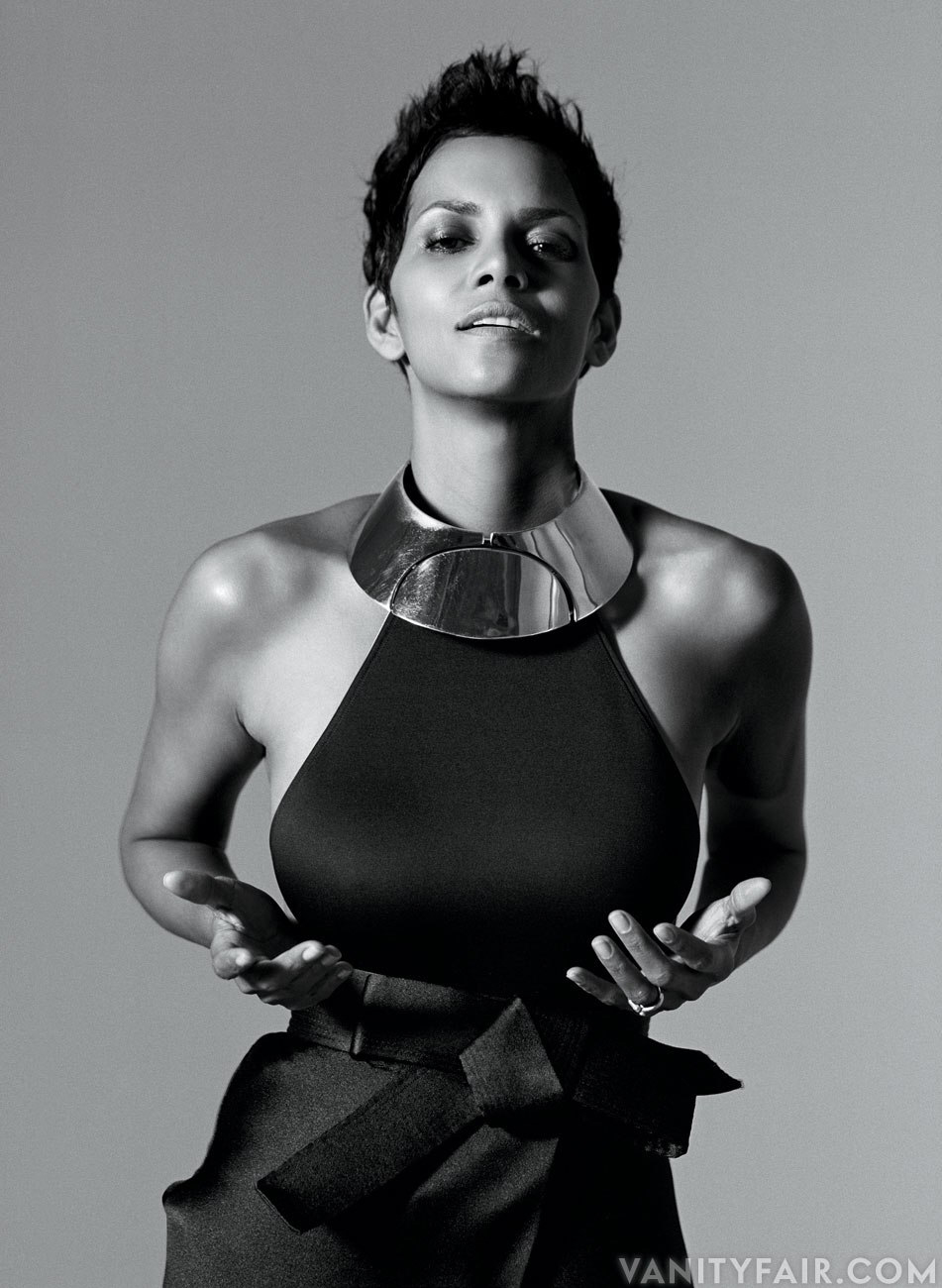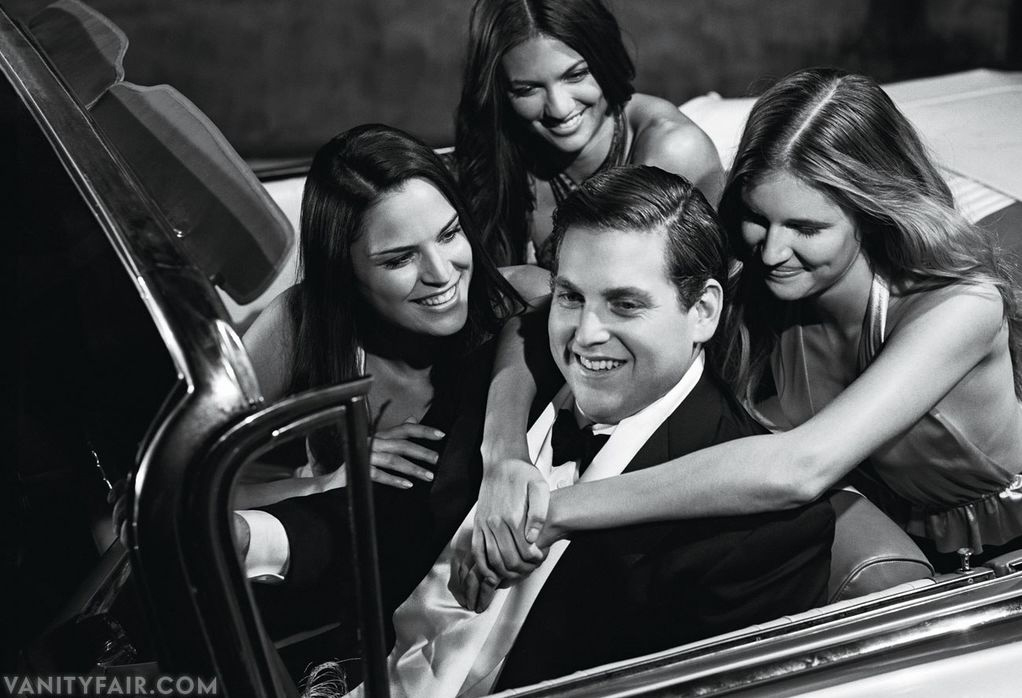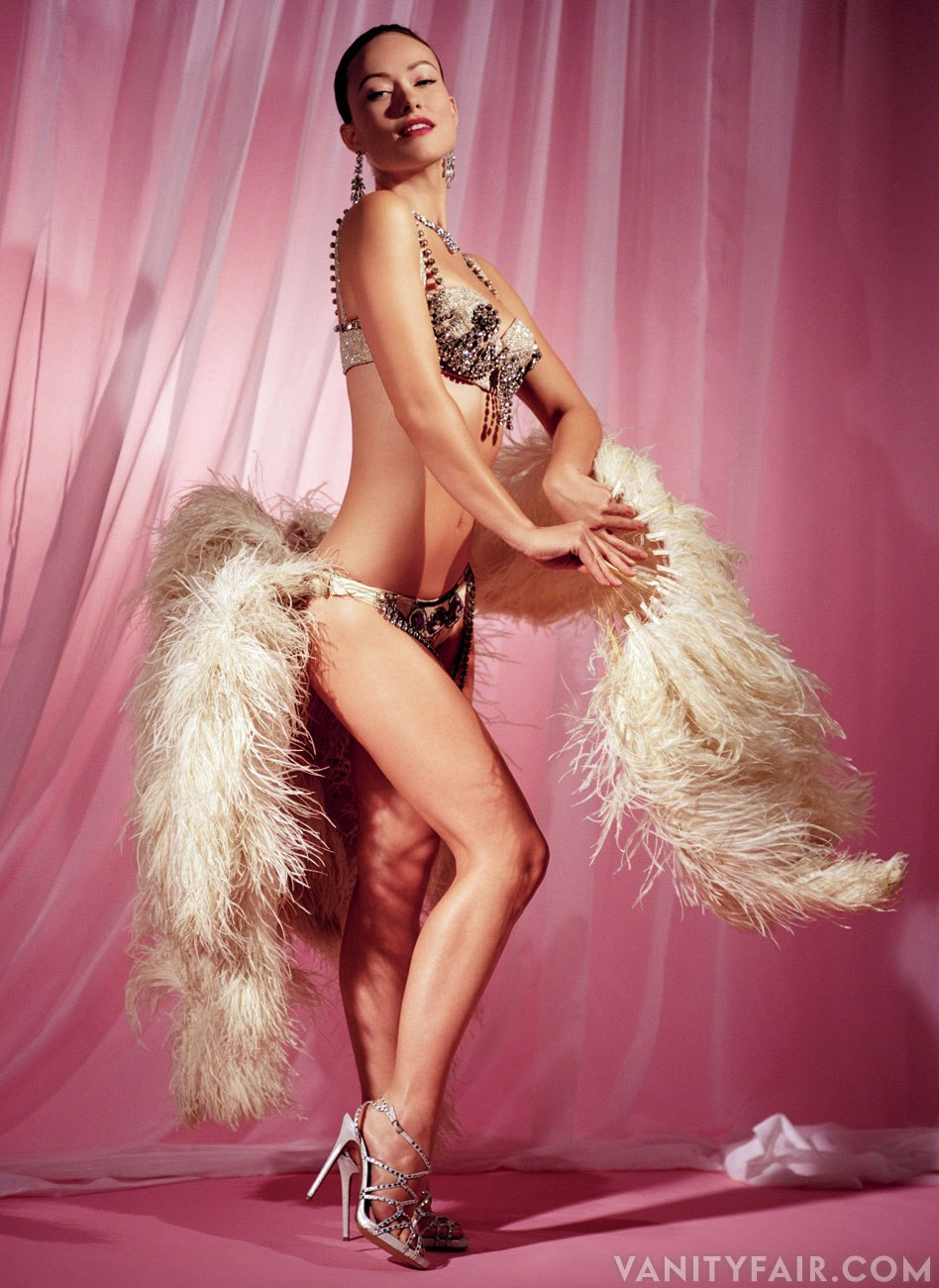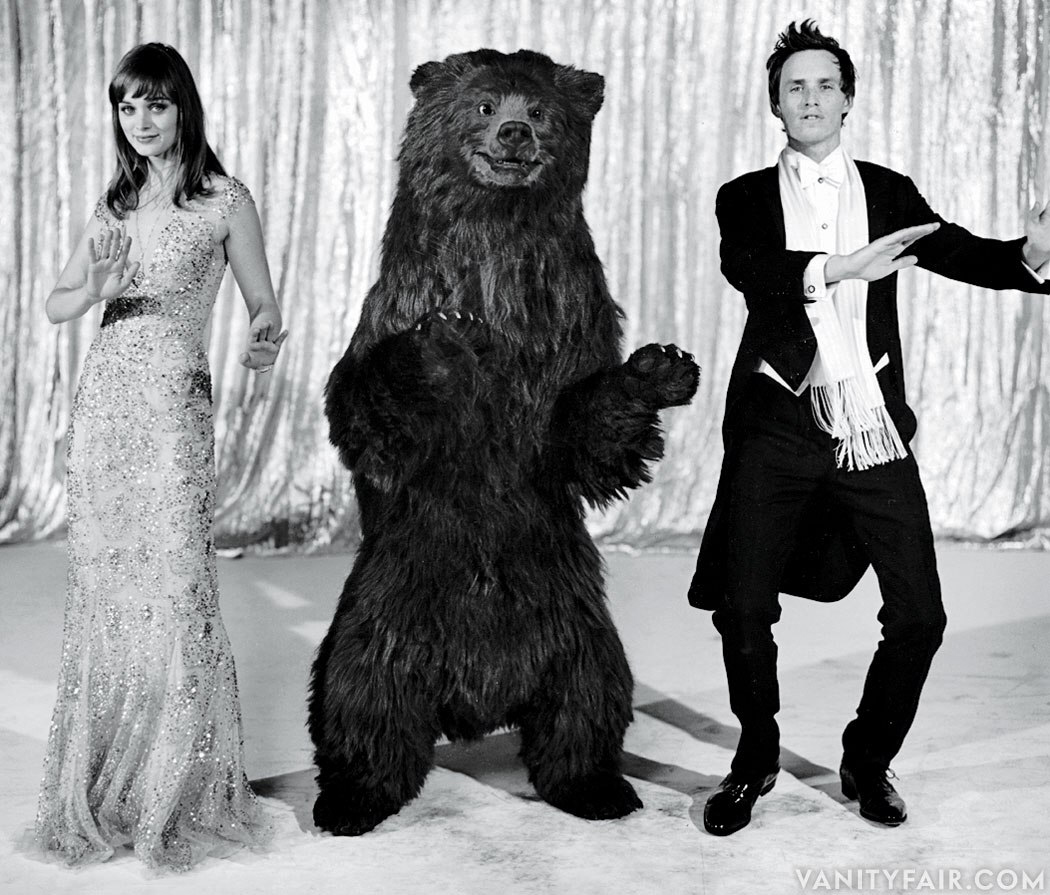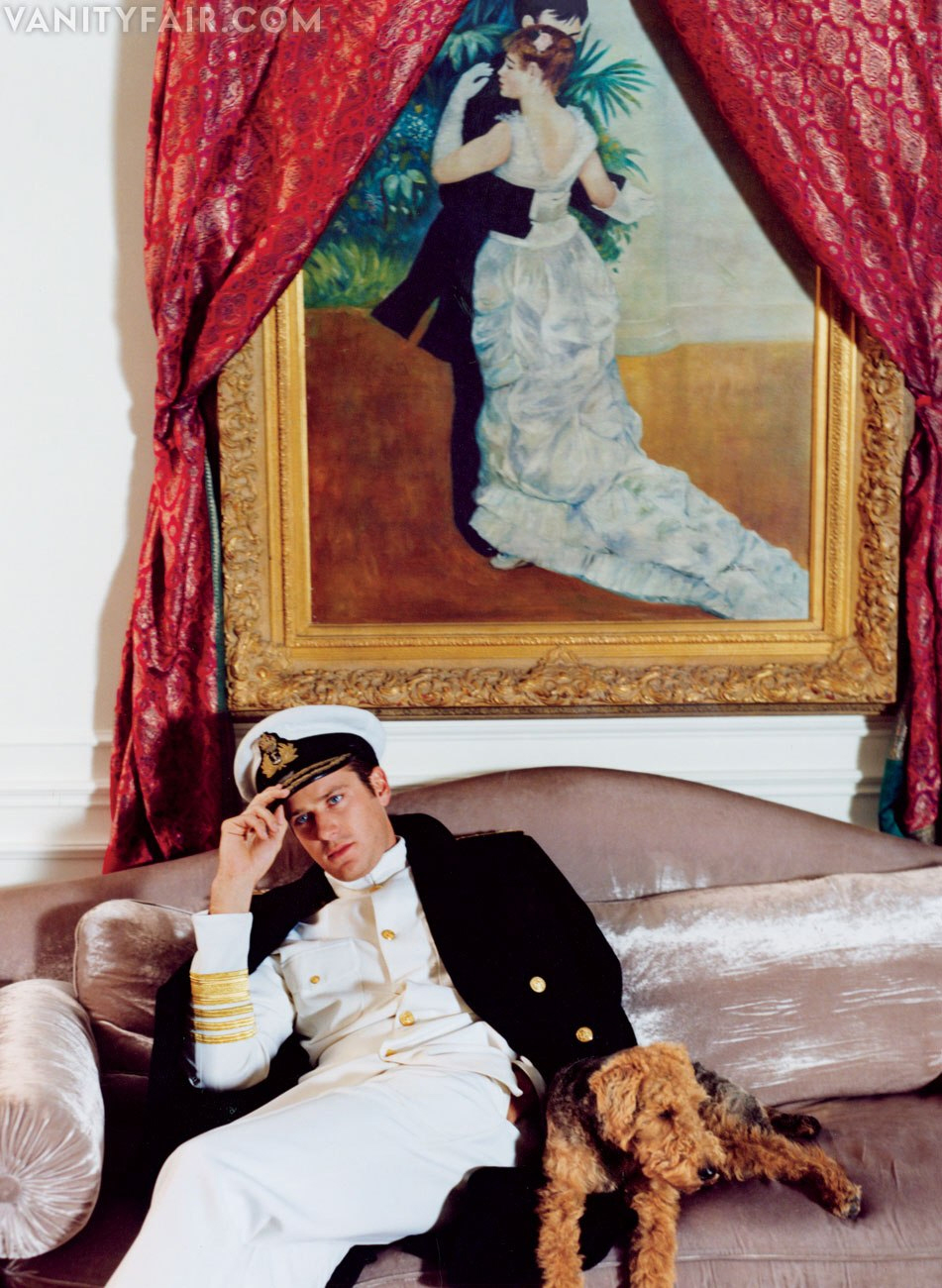 Photos courtesy of VF.