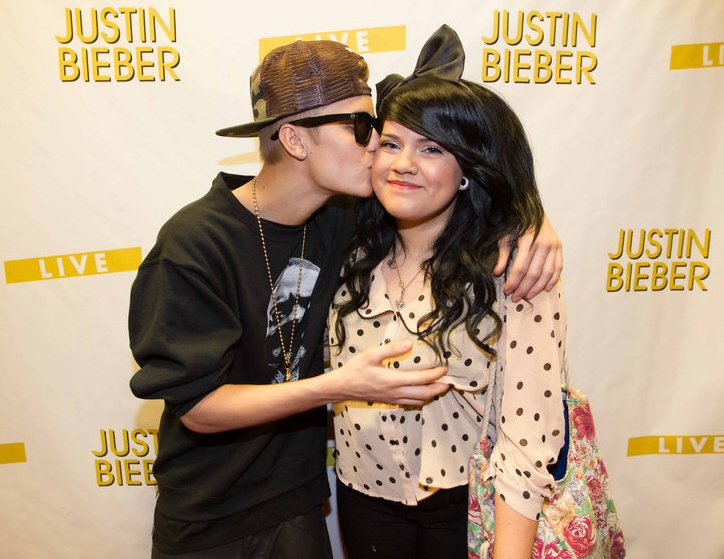 Has it been a while since I've done a Justin Bieber story? It feels like a while, probably because I'm #TeamGomez and I'd rather talk about Selena in general. Anyway, Justin is out and about, promoting his new album (Believe Acoustic). He was in Miami yesterday, and the header photo comes from a "meet and greet" session he did with fans. This is what "newly single" Justin Bieber does – he gropes his fans. He cops a feel. He gets to second base.
Quite honestly, I've spent way too much time examining this photo, and from the coverage I've seen on other sites, there are mixed opinions about what is actually going on here. Like, is this girl underage? Some claim she is – although I think that face looks 20-something. And did she request that Justin grope her, or did he just decide that this would be the best way to "give back" to his fans? Is this assault? Or is it the start of a grand romance where Justin requires his fan-girlfriend to dress up like Selena Gomez before they have sex? Sigh…
As for his feelings about the actual Selena Gomez – Justin has written a song about the breakup called "Nothing Like Us" – you can hear the song and read more about it here at Billboard. Also, Justin is going to be hosting Saturday Night Live two Saturdays from now. That's the Saturday before the Grammys – Justin isn't going to the Grammys because he wasn't nominated. In Justin's Billboard interview, he also says that he's going to be rooting for Chris Brown at the Grammys. Because of course.
Some photos of The Bieb in Florida yesterday. Ugh.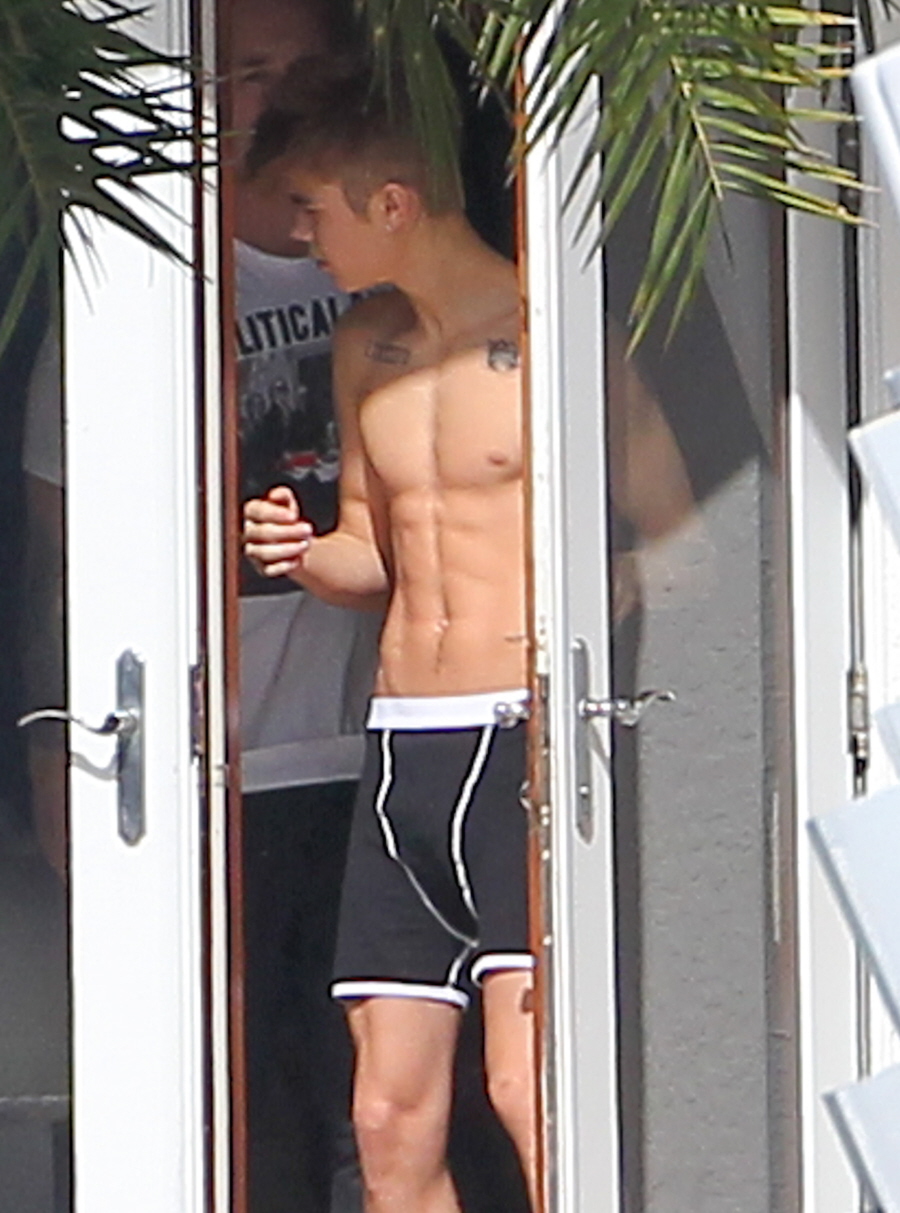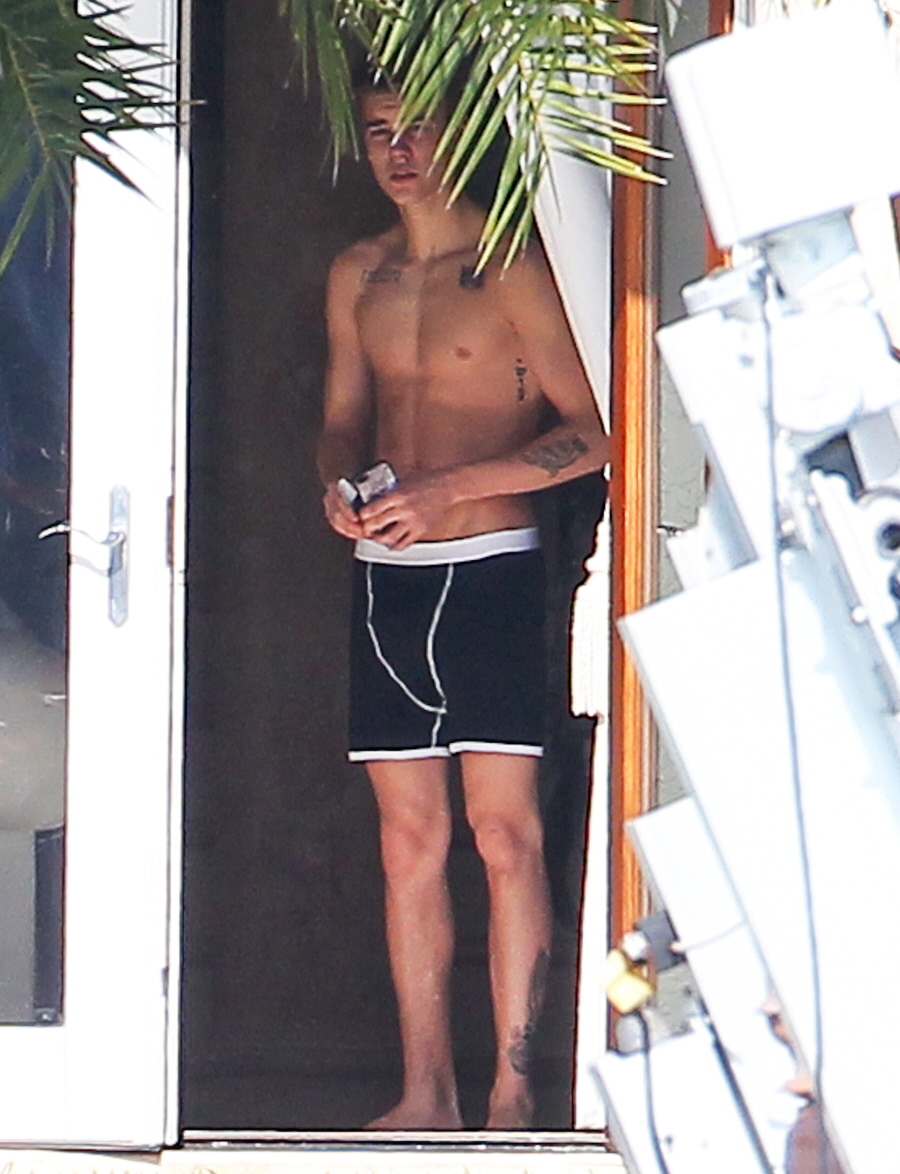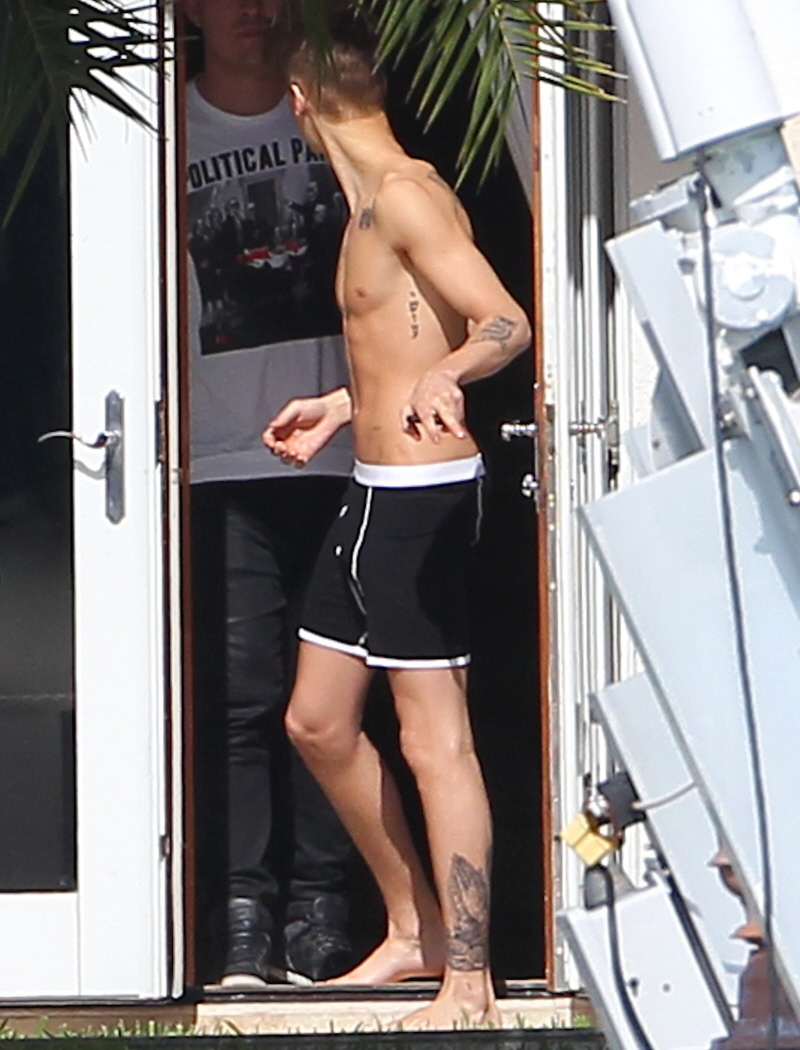 Photos courtesy of Fame/Flynet and Bieber Fever.