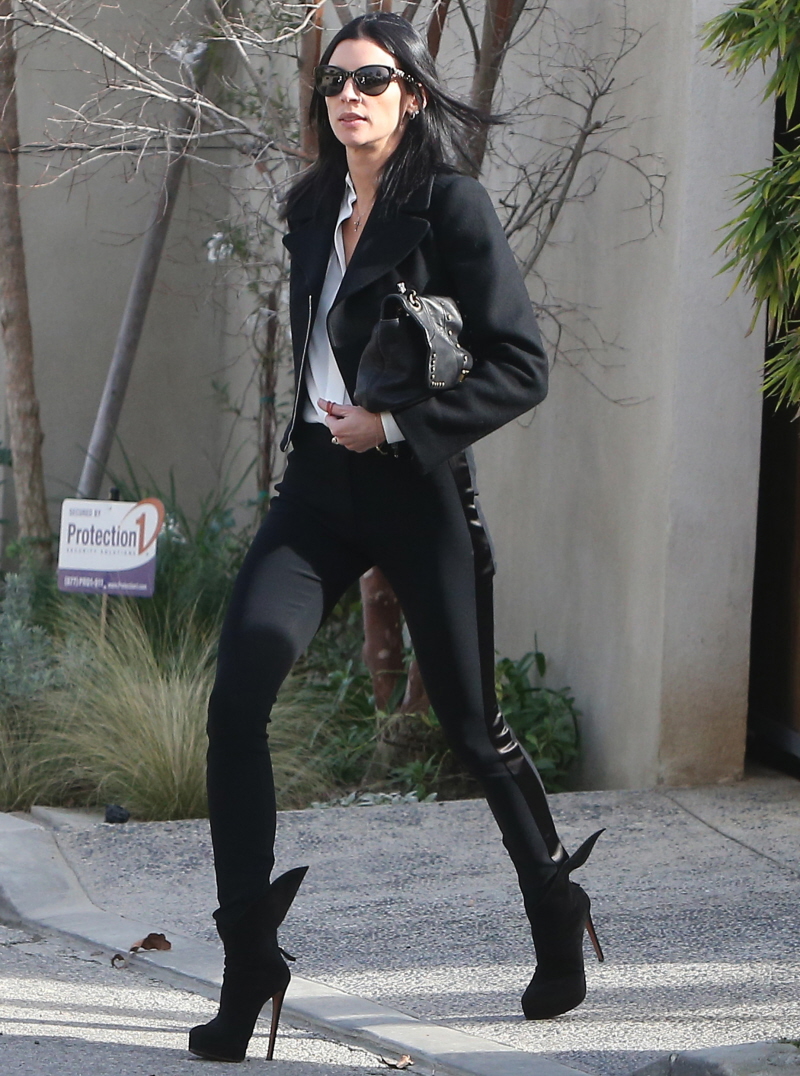 By now you know I'm not a shoe person. If you want to talk about shoes, talk to CB. I'm a purse person. But even I had to stop and look through these new Liberty Ross photos and check out her spectacular boots. OMG!! I would never wear them… but they are amazing. They have little wings! They looks so badass! Anyway, Liberty was photographed looking pretty hardcore and tough yesterday in LA. She looks like she's going to some kind of business meeting, maybe? Or maybe she's meeting with her divorce lawyer? Also: no ring. Which seems pretty obvious considering she just filed for divorce, so why do people always Ring-Watch people?
So, what's next for Liberty? In the past – before Rupert even screwed around on her with Kristen Stewart – it was clear that Liberty wasn't all that happy in LA. So it's no surprise that sources claim she wants to move back to London:
Now that Liberty Ross has finally filed for divorce from her philandering husband, Rupert Sanders, a step she took on Jan. 25, it's time for the model to figure out what she wants to do with her life. We've learned that the new divorcée, 34, is missing home in London and hopes to move back — far away from Rupert, 42, and his former fling Kristen Stewart!

A friend of Liberty's spoke with HollywoodLife.com exclusively about Liberty's next step. While she has to wait for the divorce to be finalized, our insider says that a move across the pond is highly likely.

"For starters, she misses home and may want to relocate to London with her children," our source says. "I'm sure she's still trying to figure that out but it's going to take some time. Things are hectic if you will at the moment, but one she and Rupert come to terms on their divorce, the property, visitation, the money and all that headache I think she'll probably leave the US. I would if I were her. It'd be nice. A clean, fresh start to a whole new life. Boy, doesn't that sound good?"

Our insider also tells us that Liberty's handling the divorce well, as she had nearly six months to come to the decision. "She's good, she's doing all right and moving forward with everything as you would expect," the source says. "She had a long time to think about what she wanted to do regarding divorcing him and she of course thought long and hard and divorce was the conclusion."
A source tells Us Weekly that Liberty "wasn't very happy, even before all this happened… Rupert put a lot of pressure on her to change her life for him and they moved to L.A. for him. She was such a big deal in England — a bigger deal than him even… They did love each other, but I think she was so unhappy and he was putting himself first [that] it was taking its toll." Well, now she gets to focus more on herself. While I think she probably would like to move back to London at some point, I also think she's fine with sticking around LA for a while and checking out what her life would be like as a single LA girl. And reportedly she has a boyfriend in LA too, so who knows?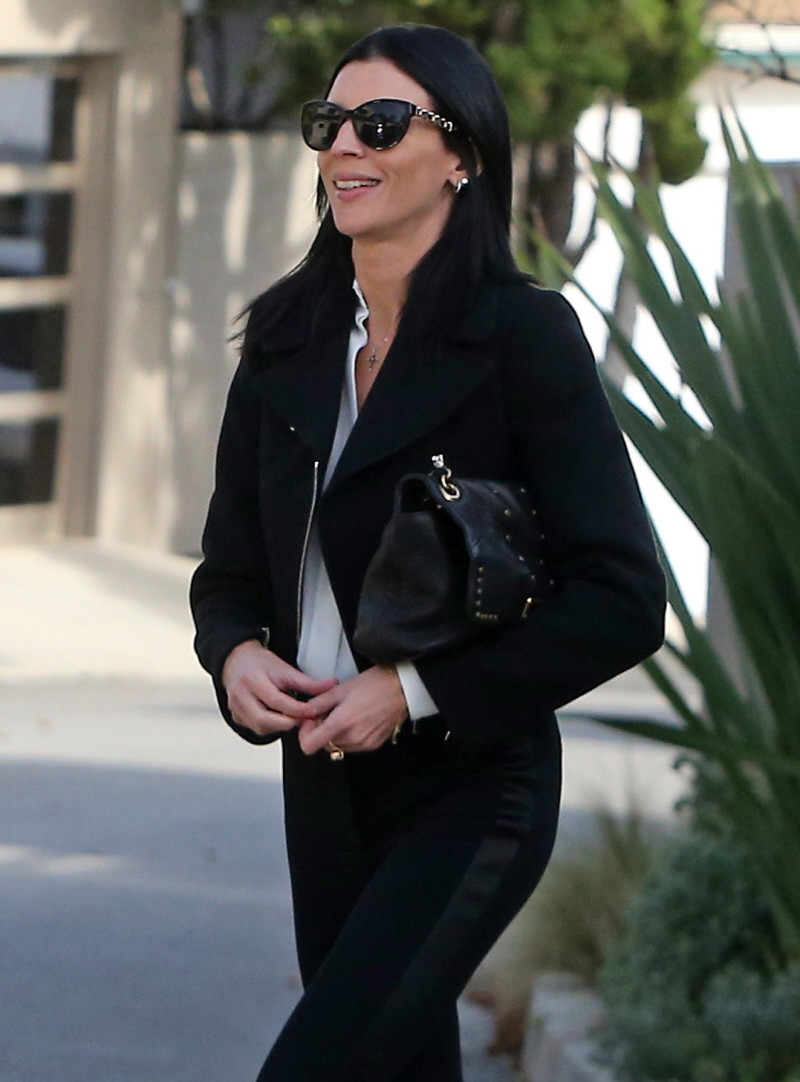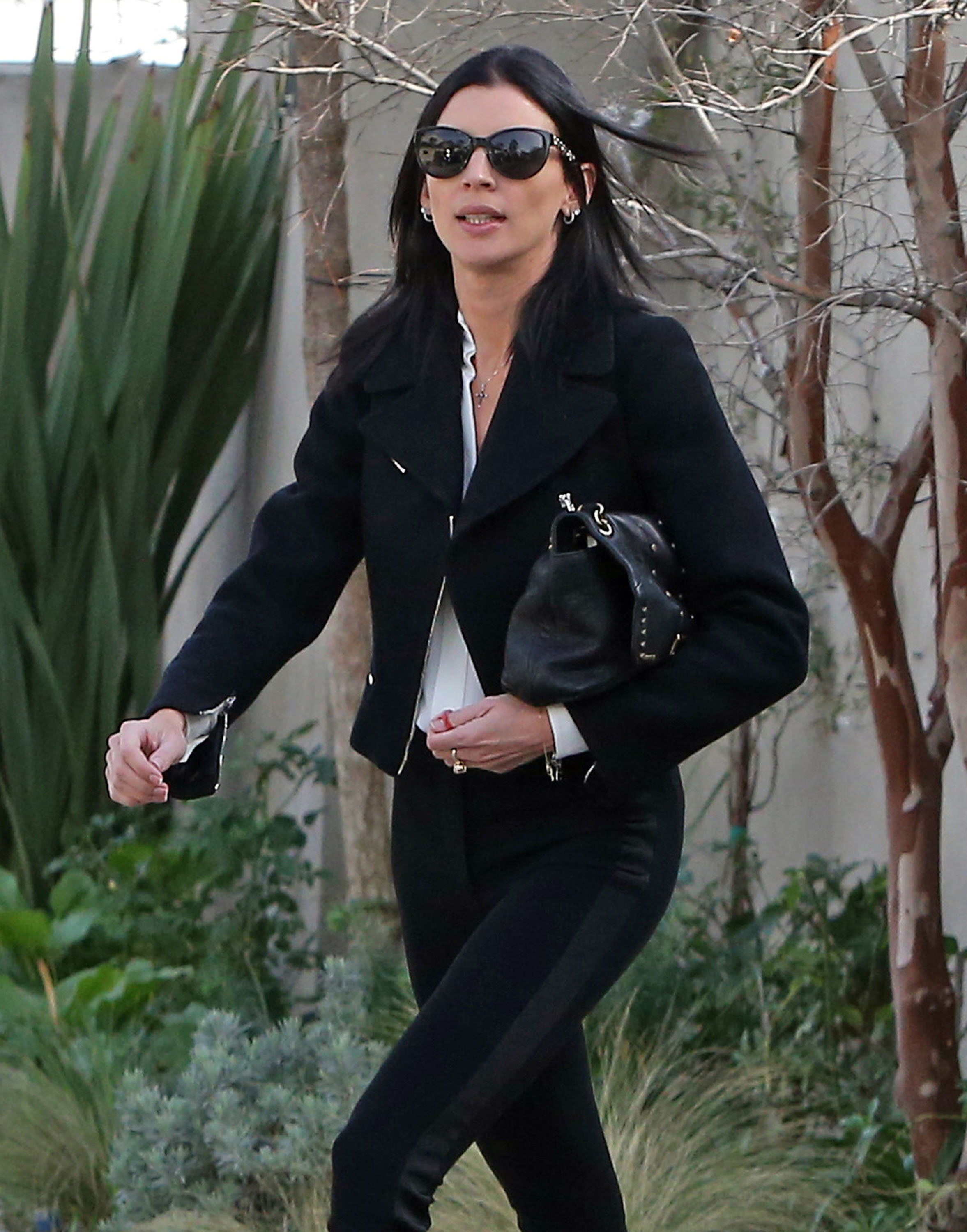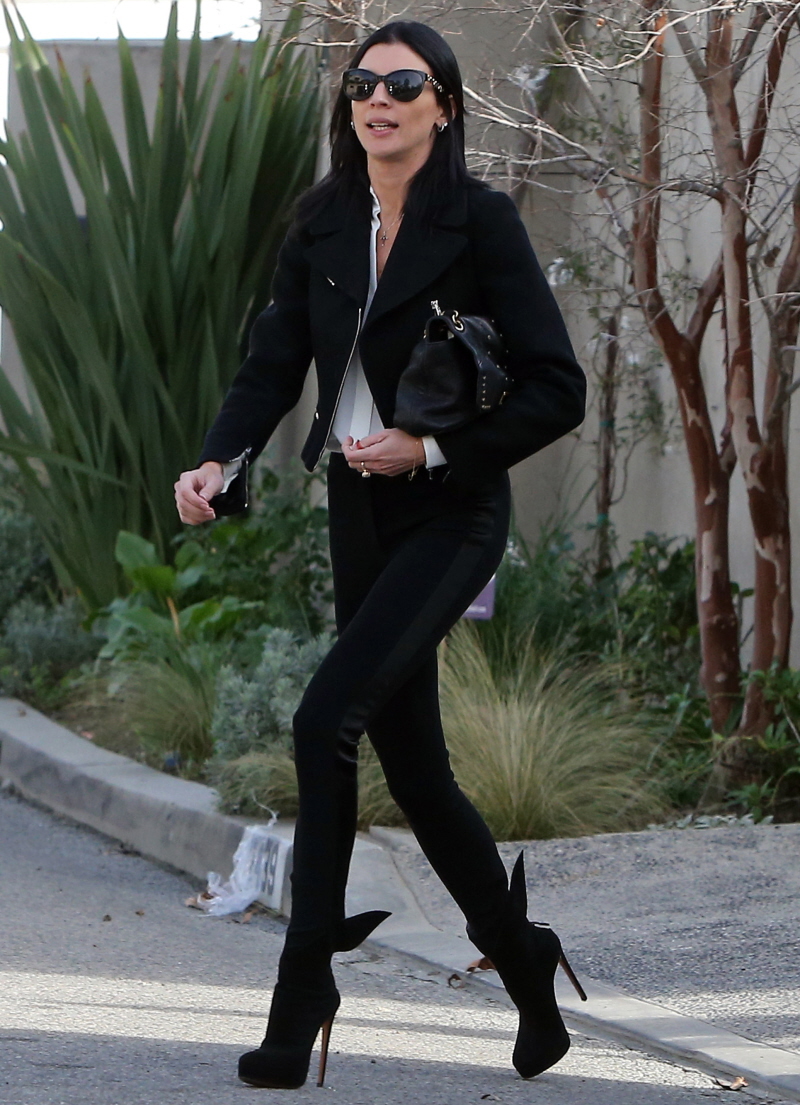 Photos courtesy of Fame/Flynet.